#010: 18 Items Every Nurse Should Probably Have in Their Bag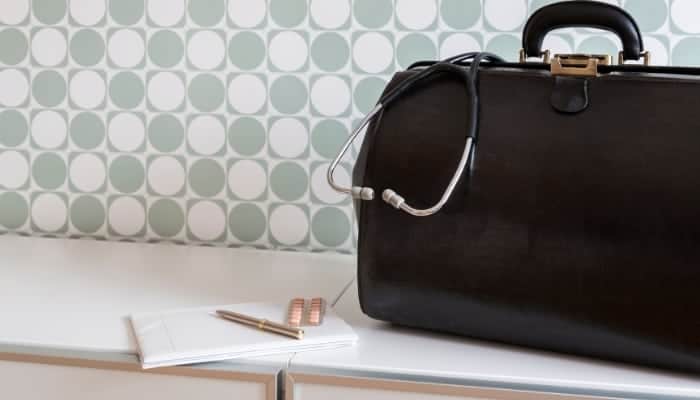 In This Episode
I'm going to tackle a list of items every nurse should probably have in their bag. I'm also going to go over some product recommendations that I find handy to use. Lastly, you can find the show notes for this episode on nursemoneytalk.com/podcast/10.
You'll Learn
Tour of a Nurse Backpack
Recommended and Useful Items of a Nurse
List of Items a Nurse Should Have

"Click" Pens
Stethoscope
Snacks
OTC Pain Medications
Smartphone
Water Bottle
A badge on a Retractable Badge Reel
Hand Lotion
Hand Sanitizer
Sharpie
Pen Light
Foldable Clipboard
Nursing Scissors/Bandage Scissors
Drug Guide
Pulse Oximeter
Change of Clothes
Light Sweater
A Watch
You can download the podcast to your computer or listen to it here on the blog. Click here to subscribe to Itunes.
Resources
Please note: Some of the resources below may be affiliate links. If you click and make a purchase, I may receive a commission. For more info, please see my disclaimer.
3M Littmann Cardiology IV
Diagnose and make decisions with confidence
Hear subtle changes in patient status
Useful in critical care and challenging environments such as the ED, ICU, Cardiac ICU, step down unit and other dynamic locations