#005: First Impressions-Why it Matters for Your Nursing Career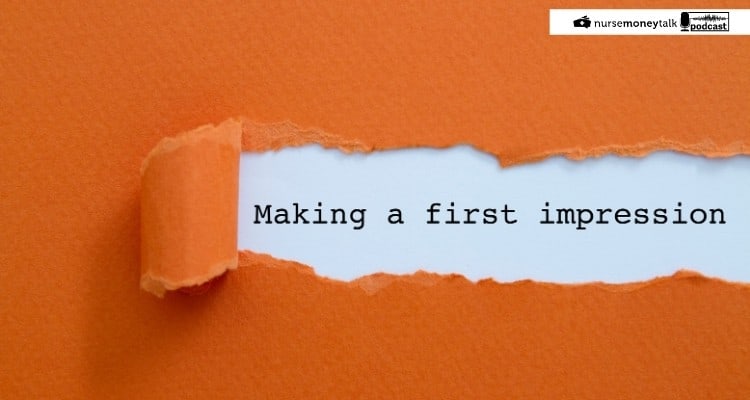 In This Episode
We always hear about the phrase "first impressions are everything". But does it really matter in nursing? I'm going over how important first impressions are and why it matters for your nursing career.
You can find the show notes for this episode on nursemoneytalk.com/podcast/5.
You'll Learn
Why making a first impression is important for your nursing career
How to make a good first impression
Several criteria people use to pass judgment on someone they meet for the first time
Smile
Handshake
How someone talks
Eye contact
You can download the podcast to your computer or listen to it here on the blog. Click here to subscribe to Itunes.
Resources
Please note: Some of the resources below may be affiliate links. If you click and make a purchase, I may receive a commission. For more info, please see my disclaimer.