#008: 15+ Christmas Gifts Nurses Should be Asking for and Giving This Christmas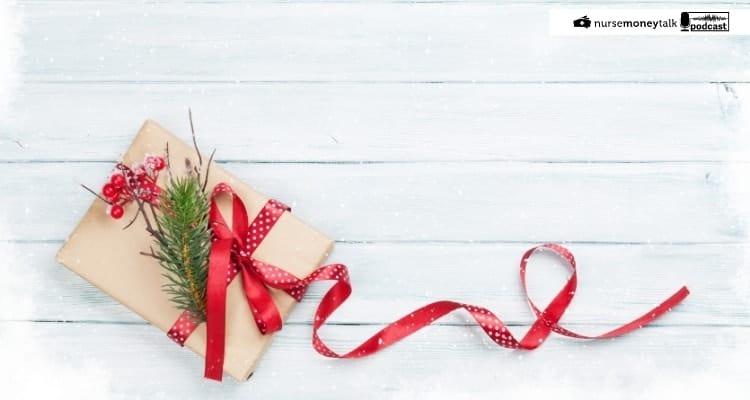 In This Episode
I'm going over some of the best Christmas gifts to give the nurse in your life and gifts you might want to have. You can find the show notes for this episode on nursemoneytalk.com/podcast/8.
You'll Learn
Please note: Some of the resources below may be affiliate links. If you click and make a purchase, I may receive a commission. For more info, please see my disclaimer.
Gifts you should be asking for and giving this Christmas:
1. Eko Stethoscope
2. Fitbit
2. Apple Watch
3. Fossil Watch
4. Bose Quiet Comfort 35II Wireless Bluetooth Headphone
5. Bose Soundsport
6. Back and Neck Massager
(can also buy them a gift card to a real massage)
7. Kindle
8. Settler
(or another Board Game)
9. Yeti Tumbler
Yeti Tumbler (personalized one from Etsy)
10. The Ridge Slim Minimalist Metal Wallet
11. Dewalt Hammer Drill
(If they're big into tools, look at what they're using. Does it look worn out? Have they had it for a while? Take a picture and take it to home depot or Lowes
12. Remarkable 2
Remarkable 2 it's an electronic note taker
13. Nespresso VertuoPlus Deluxe by Breville
It's a premium coffee maker also has a milk frother for lattes
Stocking Stuffers:
14. Badge Reels
15. Silicon Wedding Ring
16. Nurse Socks
Here's an article that's all about nurse socks.
17. Charging Stand (3-1)
18. Ray Ban Sunglasses
Gifts to Not Buy
Amazon Alexa, Siri, Google Home or any other smart speaker unless you know for sure what ecosystem the other person uses

No products found.

Scrubs and clothes: Don't buy people this unless you know their style and size.
Shoes: Don't buy unless you've paid attention to what that person finds comfortable and their shoe size.
You can download the podcast to your computer or listen to it here on the blog. Click here to subscribe to Itunes.
Resources