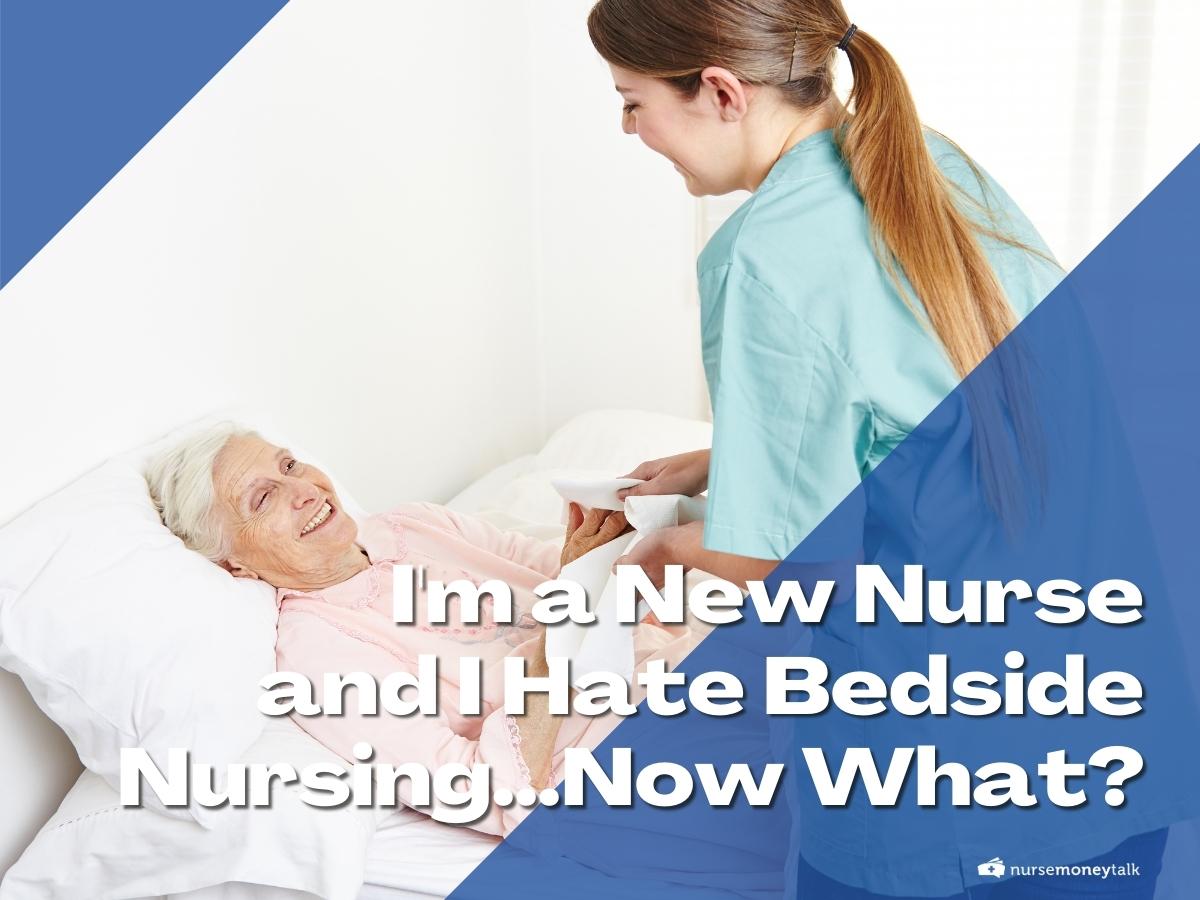 Being a new nurse can be both exhilarating and challenging.
Many nurses begin their careers excited to make a difference in people's lives but soon find that bedside nursing is not for them.
If you're thinking, "I'm a new nurse, and I hate bedside nursing…what are my options?" don't worry – there are plenty of alternative nursing paths to explore.
What to Do If I Don't Like Bedside Nursing?
First things first, don't beat yourself up for feeling this way. Nursing is a vast field with numerous specialties, and it's entirely normal to realize that bedside nursing isn't your cup of tea.
The key is understanding your strengths and interests and finding an alternative nursing path that aligns with them.
Find Your Next Nursing Job
Use the NurseMoneyTalk job board to look for and apply to great nursing jobs near you.
Here's a rundown of some alternative nursing career options to consider. For more options, check out this article on nonbedside nursing jobs:
Community Health Nursing: Work in public health departments, schools, and community centers to promote health and wellness.
Nurse Educator: Teach aspiring nurses in colleges, universities, or hospital settings.
Forensic Nursing: Combine your nursing knowledge with legal expertise to assist in criminal investigations.
Research Nursing: Conduct research to improve patient care and advance the field of nursing.
Occupational Health Nursing: Help maintain a safe and healthy work environment in industries and corporations.
Nursing Informatics: Use your nursing and technology skills to improve healthcare information systems.
I go a little bit deeper into some of these specialties below.
Identifying Your Interests and Strengths
To make the best decision for your nursing career, start by identifying your interests and strengths. Consider the following questions:
What aspects of nursing do you enjoy the most?
Are there specific patient populations you prefer working with?
Do you have any additional skills or passions that could be combined with nursing?
What type of work environment suits you best?
Exploring Different Nursing Specialties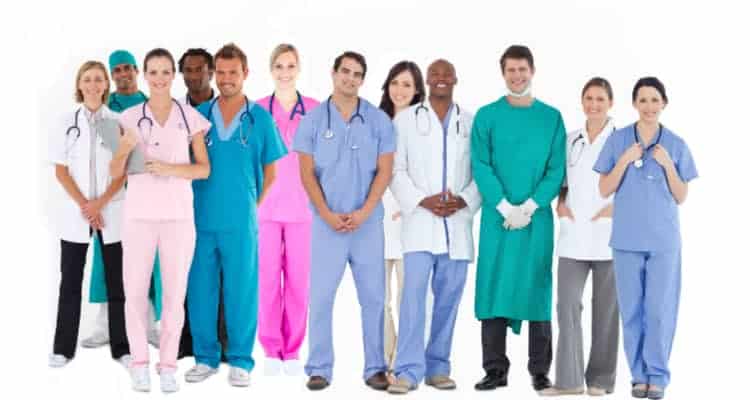 Once you've identified your interests and strengths, research different nursing specialties. The following sections offer a glimpse into some popular alternatives to bedside nursing.
Community Health Nursing
Community health nurses are public health advocates, working to improve the well-being of entire communities.
They focus on prevention, education, and intervention, often collaborating with community leaders and organizations to develop health programs.
Pros:
Make a broader impact on community health
Collaborate with diverse partners
Work in a variety of settings, including schools, government agencies, and nonprofits
Cons:
It may require additional education or certifications
Potentially lower salary compared to bedside nursing
Nurse Educator
Nurse educators play a crucial role in preparing the next generation of nurses.
They teach in academic settings, hospitals, and community organizations, covering topics ranging from clinical skills to nursing theory.
Pros:
Share your passion for nursing with others
Influence the future of nursing
Opportunities for research and publishing
Cons:
It may require a master's or doctoral degree
It may involve long hours preparing lectures and grading assignments
Find Your Nonbedside Nursing Job
If you're a new nurse struggling with working in bedside nursing, remember that there are countless alternative nursing paths to explore. Start your job search by going to the NurseMoneyTalk job board.
Have You Read These Yet?
FAQs About Alternative Nursing Careers