A Nurse's Guide to Personal Loans for Nurses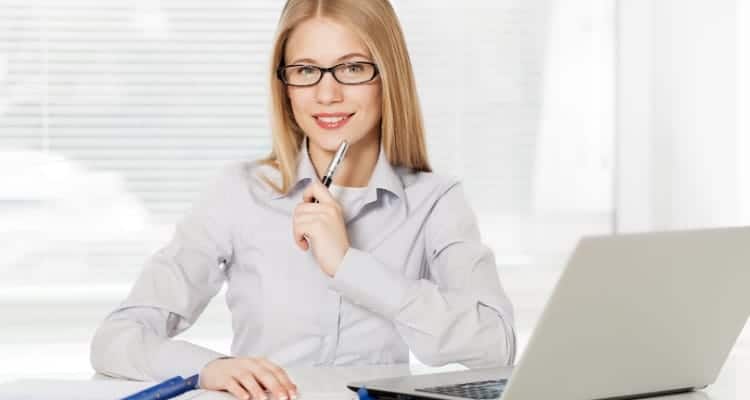 Do you happen to be a nurse looking to apply for a personal loan?
If so, it's important you find out all you can about personal loans for nurses.
Read on as we discuss how nurses can get a personal loan, the pros and cons of these loans, and what you need to consider before applying for a personal loan.
*Disclosure: This post may contain affiliate links. If you click and make a purchase, I may receive a commission. For more info, please see my disclaimer.
Loan Quote
If you're just looking for a quote you can click here to get your personal loan quote.
What are Personal Loans?
Before we proceed towards how a personal loan works for nurses (and anybody in general), let's learn a little about what a personal loan is (source).  
A personal loan is a type of loan you can qualify for based on your creditworthiness and income. These loans do not require you to provide collateral in the form of your home or car.
If your application for a personal loan is approved, you'll be provided with a lump sum of money. You can repay this loan amount in the form of fixed monthly payments spread over a specified period.
You'll also be required to pay interest on the loan amount. The terms and conditions associated with the interest rate and repayment will vary according to the lender.
What is interest?
Interest is the fee the banks charge you for using their money (source). The interest you pay back is calculated based on the percentage of the principal amount (the amount you borrowed).
If you're wondering about how you can use these funds, then a personal loan can be used for a variety of reasons. We'll discuss this in more detail in later sections.
Understanding the Features of a Personal Loan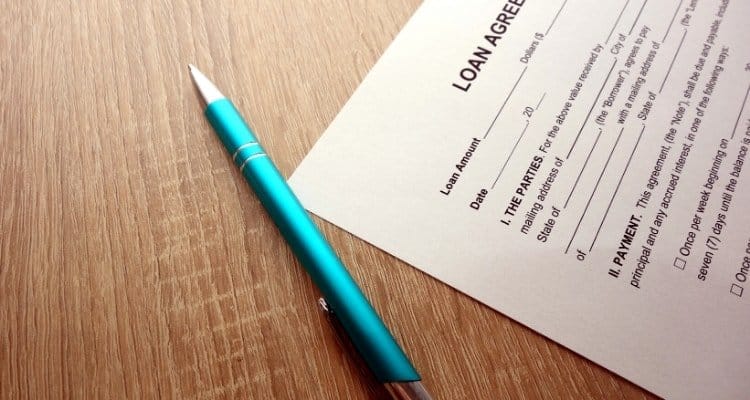 If you're considering applying for a personal loan, then you need to understand some of the most important features of this loan type. These include:
1. How Much Money Can You Borrow?
The amount of money you can borrow in a personal loan depends on several factors. Typically a lender will evaluate things like your earnings, your credit score as well as other debts on your credit profile.
The general rule is that your income and credit score will be directly proportional to the amount of money you can borrow.
In most cases, a personal loan can allow you to borrow an estimated amount of money, starting from around US$1,000. This can go up to US$50,000 (sometimes more than that).
If you're borrowing money from a bank, then depending on their loan policies, they may place a cap on how much money you're allowed to borrow.
These policies may not be related to your creditworthiness as a borrower and might be introduced by the bank to safeguard itself against defaulters. This specifically applies to unsecured personal loans, where you cannot provide collateral as security against the loan amount.
2. How Much Interest Will Be Charged?
Most personal loans carry a fixed interest rate. This means that the interest rate will not change during the loan term. As was the case with the loan amount, the interest rate also varies according to the lender.
Your credit score will be considered as well. If your credit score is low, you will be charged a higher interest rate.
This is because the lender is determining your reliability as a borrower and will charge higher interest to recover from any losses if you are determined to be at a greater risk of not paying back your loan.
Besides interest rates, lenders also charge other types of fees. These include origination fees and late payment fees.
An origination fee is a type of fee that is charged by a creditor for processing your loan application.
Late payment fees, as the name indicates, are charged if you miss your loan payments.
These fee amounts are usually calculated as a percentage of the total loan amount. They tend to lie between 1 to 6 percent.
3. What is the Term Lengths for Repaying the Personal Loan?
The repayment period of a personal loan can start from 12 months and go up to 5 years.
You can opt for a longer repayment period if you're looking to pay a lower amount in monthly payments.
However, you'll also have to pay more interest if you opt for this option. On the other hand, a shorter loan period usually involves a lower interest rate.
We suggest you discuss your repayment terms with a potential lender and get a clear idea about the total cost of borrowing a personal loan before proceeding.
Pro-Tip:
Let's rephrase it another way. If you opt for a longer loan term it might mean you're paying less monthly payments but it also means over the life of the loan you're going to pay more money back because you're going to pay more interest payments. → Keep this in mind as you're making a decision.
Why Do Nurses Apply for Personal Loans?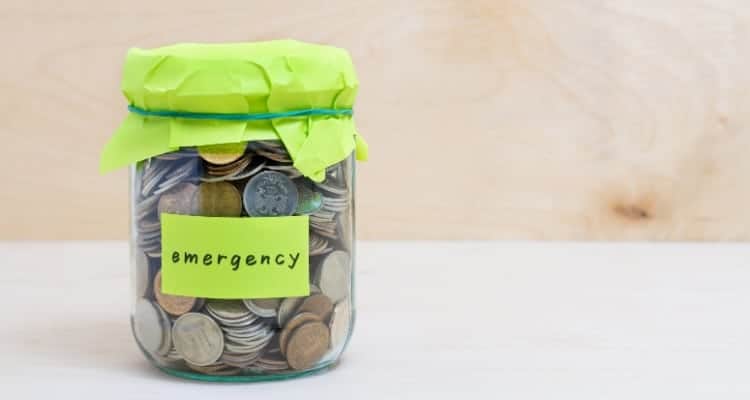 As we mentioned earlier, personal loans can be used for a variety of reasons. Nurses can apply for a personal loan for one or more of the following reasons:
1. Debt Consolidation
Debt consolidation refers to applying for a new loan and using this amount to make payments on your existing liabilities.
You can combine several debts to make up a single piece of debt.
The payment terms for this larger piece of debt are usually easier to manage for borrowers. For instance, you may have to pay a lower interest rate or a lower monthly payment.
Pro-Tip:
Another reason why you might do a debt consolidation is to only have one lender you're dealing with instead of multiple lenders.
There are several loan options available for debt consolidation to nurses, and personal loans are one of them. Nurses can use this loan to pay off several types of debts. These include:
Credit card debts
Student loan debt
Related Article: Tips For Paying Off Your Nursing School Loans
2. Managing Sudden Expenses and Preparing for Events
Personal loans can also be used to pay for sudden, large expenditures.
For instance, if you need to make financial arrangements for home repair or home improvement, then you can get a personal loan to manage these expenses.
Nurses can also use personal loans to buy expensive home appliances that cannot be purchased with a credit card.
Another reason to apply for a personal loan is if you're celebrating a significant event. For instance, if you're getting married and need more money to have the wedding you always dreamt of, then you can get a personal loan.
Personal loans can also be used to manage events, such as moving to a new state or city and starting afresh.
How Can Nurses Get a Personal Loan?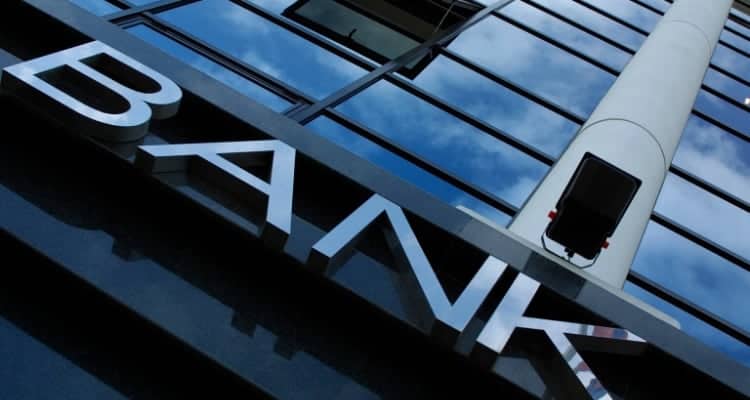 There are several ways nurses can apply for a personal loan (source). Some of the most popular and secure options you should consider when applying for a personal loan include:
Local banks
Credit unions
Online peer-to-peer lenders
Pro-Tip:
We didn't include payday or cash advance lenders on this list. The main reason is that they have some of the highest interest rates compared to other available options. They're typically used as last resort and they're for borrowing a little bit of money over a very short period of time.
Applying for a personal loan will vary a bit according to the lender you choose. However, on the whole, the application process for a personal loan involves the following steps:
Step 1: Check Your Credit Score
The first thing you need to do when applying for a personal loan is reviewing and checking your credit score. As mentioned earlier, your creditworthiness will be very important when your loan application is processed.
Banks generally require a high credit score that starts close to 700.
Credit unions and online peer-to-peer lenders are less stringent with credit scores, and it may be easier to get a personal loan from these sources.
Pro-Tip:
Keep in mind that typically there's an inverse relationship between your credit score and your interest rate. In laymen's terms the lower your credit score (if you have bad credit) the higher your interest rate will be.
Step 2: Evaluate Your Debt-to-Income Ratio
The next thing you need to do is determine your debt-to-income ratio (also known as DTI ratio).
This ratio analyses your outstanding debt against your monthly income. A high debt-to-income ratio indicates financial trouble and will make a lender wary of giving you a new loan.
Try and aim for a low debt-to-income ratio for your loan application to be processed successfully.
Step 3: Applying for Prequalification
If you believe your credit score and DTI ratio gives you a good chance at getting a personal loan, then you can apply for prequalification.
This is when a potential lender reviews the details you have provided and presents you with a loan offer.
Remember, this does not mean that your application has gotten approved. Instead, prequalification helps you determine things like:
The likelihood of your application getting approved
The loan terms you can qualify for
You'll be provided with multiple loan offers at this juncture. You can compare these loan offers and choose the one you feel is most suitable for what you're looking for. Some of the factors you need to consider when comparing loan offers include:
The cost of borrowing or APR
The loan term
The prepayment penalties
The origination fee
We have already discussed these in an earlier section. Make sure you opt for a loan offer that helps minimize the cost of borrowing while maximizing the benefits.
Step 4: File a Loan Application
If you decide to opt for a loan offer suggested by a lender, you can proceed towards filing a formal loan application.
The lender will let know what information you need to provide them as part of your application. Most lenders require the following details:
Monthly housing cost
Social security number
Proof of income
ID verification
A credit inquiry will be carried out prior to approval. These inquiries tend to impact your credit scores. However, they do not cause any significant or long-term effect.
Step 5: Getting Approval
Once you have filed your application, the lender will review your loan application.
If your loan application gets approved, you will receive a formal offer along with loan documents outlining the terms and conditions of the loan.
You can review these documents and sign them. The loan amount will then be deposited into your account.
What are the Pros and Cons of Applying for a Personal Loan?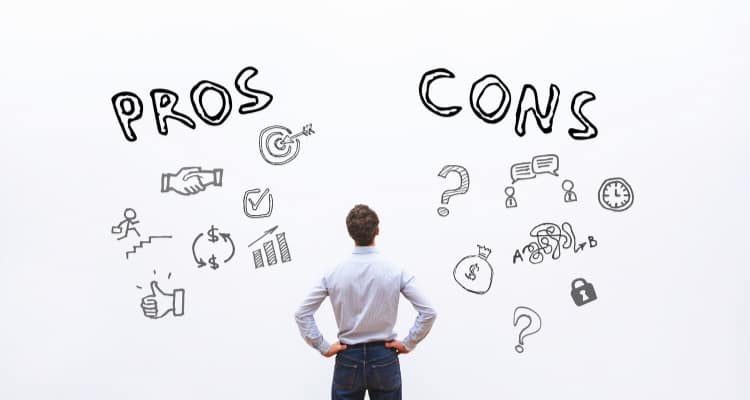 Like other funding options. Personal loans have their fair share of advantages and disadvantages (source). Here's a quick overview of what these are:
| PROS: | CONS: |
| --- | --- |
| ✔️ Can be used for a variety of purposes | ❌ An open loan can limit your chances of approval on new loans and credit cards |
| ✔️ Moderately high-interest rates | ❌ Requires you to pay an origination fee |
| ✔️ Great for debt consolidation | ❌ Charges you a late payment penalty |
| ✔️ Multiple lenders to choose from | ❌ Fixed monthly payments |
| ✔️ Can be obtained in spite of an average credit score | ❌ Does not provide you with fresh credit after monthly repayment (like a revolving line of credit does) |
| ✔️ A quick loan approval process | ❌ High likelihood of getting scammed |
| ✔️ Flexible terms of repayment | ❌ Getting stuck in a cycle of old and new debt |
How Can Nurses Be Smart About Getting a Personal Loan?
Personal loans have their disadvantages, but if you're smart about it, you can use these loans to improve your financial situation. Here's a list of things you need to keep in mind when getting a personal loan.
Try and choose a loan with a short to moderately long repayment period. This will allow you to pay off the loan amount quickly at lower interest. You can also apply for new loans in the future.
Avoid borrowing from lenders that do not require a credit check or that demand an upfront fee. These are most likely to be scammers.
Avoid borrowing a personal loan with a variable interest rate. This can increase your cost of borrowing in the future. A loan with a fixed interest rate will also allow you to follow a budget for loan payments.
Always compare loan offers and find out about a lender's reputation before filing a loan application.
Only borrow what you need. Borrowing an excessive amount of money can make repayment difficult.
Carefully analyze your repayment terms to avoid late payment penalties and defaulting on a loan.
Consider other lending options if the cost of borrowing a personal loan appears to be too high
If you are borrowing from a bank, file a loan application at a bank that you have previously been associated with. This will allow you to access better loan terms.
Personal Loan Quote
If you've decided that you do want a personal loan, you can answer a few questions to get a personal loan quote.
Conclusion
Applying for a personal loan is not an easy decision, and there's a lot that you'll want to consider before going ahead with it.
If you require further advice on personal loans, you can talk to a loan officer at your local bank.
This will help you understand how personal loans work in greater depth.
Your loan officer can also provide you with a series of alternative funding options that may be more suitable for you.
Related Articles to Personal Loans for Nurses:
Frequently Asked Questions
Here are some faqs related to personal loans for nurses
Is it a good idea to get a personal loan?

No, it's not a good idea to get a personal loan. Being debt-free will give you more peace, less stress, and more options. With that said, if you do decide that's what's best for you make sure to only take out what you need and look at the terms carefully.

Can you take out loans for nursing school?

Yes, you can take out loans for nursing school. For more information available on student loans for nursing check out the article "How to Pay for Nursing School."