10 Pros and Cons of Psych Nursing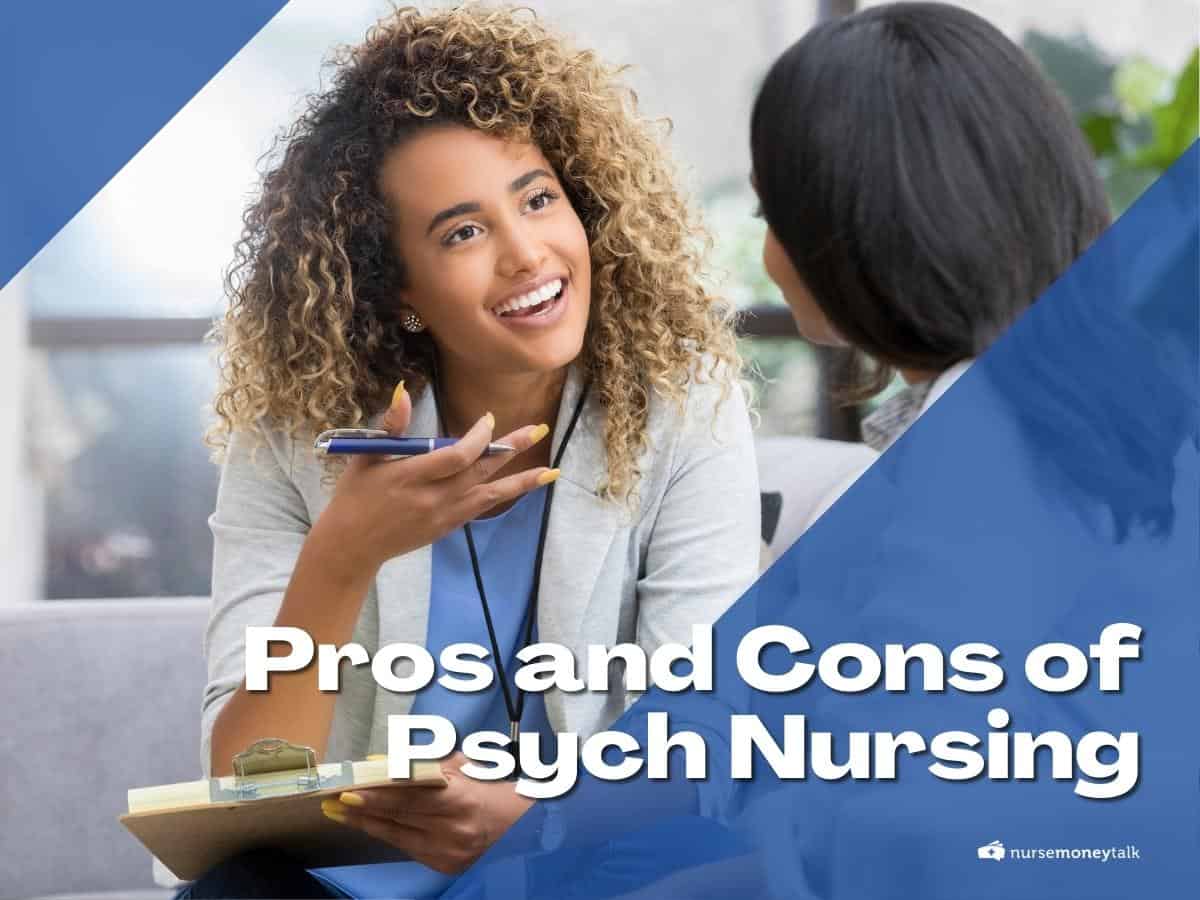 Are you considering a career in psychiatric nursing?
It can be a challenging path that requires dedication and hard work, but it's also a highly rewarding profession.
In this article, we'll explore the 10 pros and cons of psych nursing to help you make an informed decision about your career.
Pros of Working in Psych Nursing
Let's start with the pros of working in mental health as a nurse.
1: Making a Tangible Difference
As a psych nurse, you have the opportunity to make a significant impact on people's lives.
Imagine working with a patient who was once withdrawn and unable to perform daily tasks.
After months of therapy and medication, the patient begins to interact with others and regain their independence.
2: Job Security
The ongoing demand for mental health services guarantees stable employment opportunities for psychiatric nurses.
According to the Bureau of Labor Statistics and other government resources, the growth rate for jobs in this sector is projected to outpace the average.
3: Diverse Work Environments
Psychiatric nursing opens the door to various work settings, from hospitals and clinics to community centers and schools.
The ability to choose your workspace based on personal interests and lifestyle needs is a definite perk.
4: Holistic Care Experience
Psychiatric nursing extends beyond medication administration.
It entails participating in therapy sessions, planning patient care, and considering their overall well-being.
This holistic approach lends a more rounded and gratifying experience.
5: Raising Mental Health Awareness
The stigma around mental health, though challenging, presents an opportunity for advocacy.
As a psychiatric nurse, you can play a role in debunking myths, educating the public about mental health, and nurturing a more understanding society.
Cons of Working in Mental Health as a Nurse
We've talked about the positives. Now let's talk about the negatives of working in psychiatric health nursing.
1: Emotional Toll
The most significant downside of psych nursing is the emotional toll it can take.
Prolonged and intense engagement with patients' mental health struggles can lead to compassion fatigue and a state of emotional exhaustion.
2: Risk of Violence
Psychiatric nurses often face an elevated risk of workplace violence.
For instance, a patient with acute paranoia might become aggressive due to their skewed perception of reality.
Just look at this video where a nurse was violently attacked at a mental health facility.
3: Persistent Stigma
Despite advancements in mental health awareness, stigma is still pervasive, and psychiatric nurses are not exempt.
You might encounter individuals who misinterpret mental health disorders, viewing them as weaknesses rather than medical conditions.
4: Stressful Work Environment
The mental health field can be stressful. A demanding workload combined with emotionally intense situations can result in occupational stress or even burnout.
5: Misunderstandings About the Profession
Misunderstandings about the field of psychiatric nursing persist, even as mental health awareness improves.
You may frequently find yourself explaining your role, which can be tiresome.
Conclusion
Psychiatric nursing has its own set of challenges and rewards, as revealed above.
Despite the obstacles that come with this career, many find the satisfaction of helping patients overcome their mental health conditions worth the effort.
Weigh the pros and cons and see if the pros out weigh the cons for you.
Have You Read These Yet?
Frequently Asked Questions