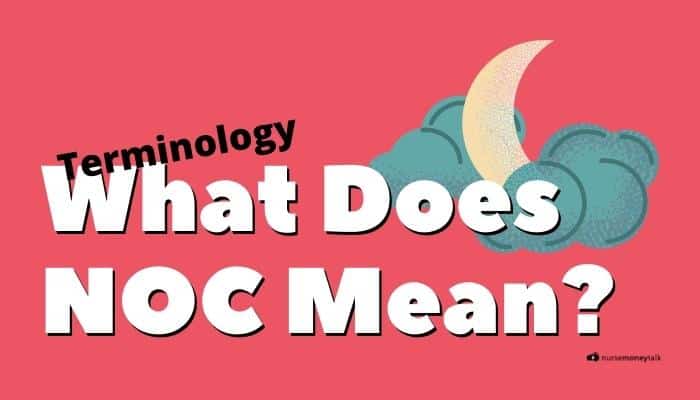 Below I'll break down what NOC means and what it means when you're referring to medical or nursing terminology.
*Disclosure: This article on what does NOC means in nursing may contain affiliate links. If you click and make a purchase, I may receive a commission. For more info, please see my disclaimer.
What Does NOC Mean?
NOC is the abbreviation for nocturnal. Nocturnal stands for the night. NOC is a common abbreviation that you'll often see used in the healthcare field.
Your Future Starts Here
Search thousands of featured schools to find the best degree program for you. Get results instantly. (it's FAST and FREE!)
What Does NOC Mean in Nursing?
NOC in nursing usually denotes nurses who work the night shift.
What Are NOC Hours?
NOC hours are night shift hours. They can technically be any shift as long as it's at night. The more common night shift hours tend to be 7 pm to 7 am (for those who work 12-hour shifts) or 11 pm to 7 am (for those who work 8-hour shifts).
Related: 10 Tips For Driving Home After Working Night Shift
Working NOC Shift
In general working night shift hours are brutal and comes with many adverse outcomes such as increased risks of:
Type 2 diabetes
heart disease
stroke
metabolic disorders
sleep disorders
The list goes on and on.
I've written a helpful article on how to survive the night shift. Check it out for more information.
Your Future Starts Here
Search thousands of featured schools to find the best degree program for you. Get results instantly. (it's FAST and FREE!)
Related Article
Frequently Asked Questions