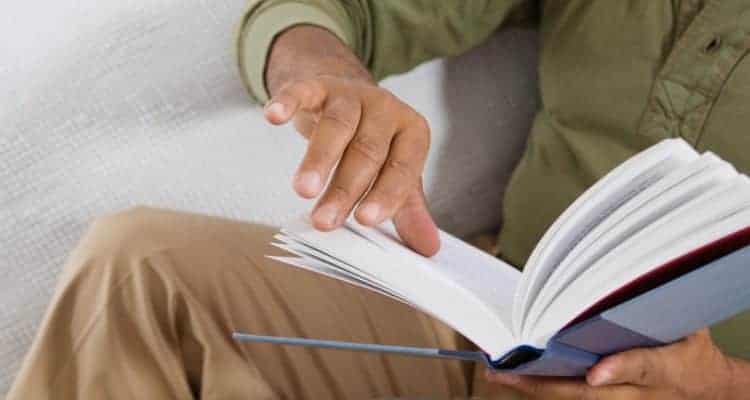 There are thousands of books available on anatomy and physiology in the market.
This often makes it difficult for nurses and nursing students to choose the right one.
Because of that we've rounded up the best anatomy and physiology books for nurses and other medical professionals.
Let's have a look:
*Disclosure: This post may contain affiliate links. If you click and make a purchase, I may receive a commission. For more info, please see my disclaimer.
Top Picks
☛ Best Overal Anatomy and Physiology Book for Nurses: Human Anatomy and Physiology Book 11th Edition
☛ Best Anatomy Book for Nurses: Atlas of Human Anatomy by Netter
Best Anatomy And Physiology Books
1. The Complete Human Body, 2nd Edition: The Definitive Visual Guide
The Complete Human Body, 2nd Edition is one of the most popular books on anatomy.
From muscle structure, neurological pathways to bone structure―this book presents the complete overview of human anatomy.
Each chapter contains computer-generated illustrations that enhance the level of accuracy and precision of every detail presented.
The latest edition of the book takes things further by updating the content based on current findings.
The author Dr. Alice Roberts' experience shines through the explanations as she covers the relevant topics associated with anatomy and physiology, while also making sure the text isn't difficult to read.
Her easy to read explanations make it a good choice for new nursing students.
One of the few complaints is that it focuses more on anatomy than physiology.
So we suggest you purchase a more physiology-centric book if you're looking for something in that direction.
Pros
It's written by a renowned author, whose work is frequently featured in other respectable platforms.
It contains detailed illustrations that help nursing students identify different parts of the body.
It offers an accurate view of the human body with the aid of computer-generated illustrations.
The comprehension level is good for new nursing students.
Cons
The information leans more towards anatomy than physiology which is a turn off for readers who expected both.
See the price of The Complete Human Body, 2nd Edition: The Definitive Visual Guide available on Amazon.
2. Atlas of Human Anatomy
Atlas of Human Anatomy is a one-of-a-kind purchase.
The book presents nursing students with a visually striking clinical perspective of our bodies.
With more than a hundred hand-painted drawings, the Atlas of Human Anatomy by Frank Netter is considered by many to be the gold standard when it comes to anatomy books.
Each body part is covered from different angles with detailed labels; so you can distinguish the differences between each nerve and muscle of your body.
Each chapter ends with a muscle table and an appendix. These features make it easier for new learners to review the material that was covered.
It also makes scanning the contents inside a quick and easy process for most readers.
Overall, the book is a great learning guide for nursing and medical students.
Pros
The vivid hand-painted illustrations convey intricate details of human anatomy.
The muscle table and appendices allow readers to quickly recall each chapter.
The wonderful labeling system makes identifying each body part simpler.
The series includes additional resource materials such as flashcards (sold separately) that make memorization easier for visual learners.
Cons
Some owners have complained about the poor quality of the book's binding.
Check the availability and the price of the Atlas of Human Anatomy by Fran H. Netter, MD on Amazon.com.
3. The Anatomy Coloring Book
Are you interested in something more interactive?
The Anatomy Coloring Book by Wynn Kapit offers an engaging experience for kinesthetic learners.
What is kinesthetic learning?
Kinesthetic learning also called tactile learning is a style of learning that involves the student doing some kind of activity to learn the material (source)
The supplementary studying aid contains black and white anatomical structures and figures.
You can color these hand-drawn illustrations with the help of a practical color-key system.
Each color represents a specific function/body system, which makes learning the body parts simpler.
The hands-on approach does wonders for learners who can't keep up with detailed descriptions.
Plus, the old-school style of the book makes learning more fun for all kinds of nursing students.
Some readers state that certain text and images are smaller than they would like. This, however, is a small detail you can overlook if you're not that invested in the coloring process.
Pros
It's filled with impressive handmade diagrams you can color while learning.
Well-organized divisions make studying easier.
It includes a color-key system to enhance your learning experience.
It's an effective supplementary learning aid for anatomy students.
The tactile approach helps students who "learn by doing" concentrate better.
Cons
Some people might find the font/illustrations too small.
Check the availability of The Anatomy Coloring Book by Kapit on Amazon.
4. Human Anatomy & Physiology Book (11th Edition)
Human Anatomy & Physiology Book (11th Edition) is a cornerstone for anatomy and physiology courses.
The book is compiled by Dr. Marieb and Dr. Hoehn, from an educator's perspective on how to teach the intricate details of human anatomy to a student.
The authors made sure to include high-quality images, informative descriptions, and scan-worthy content inside the book.
They've also made sure that the information is organized in a sequential pattern and is straightforward.
The book is sold in multiple formats (e.g. ebook, hardcover, and paperback) to accommodate the reader's needs.
Furthermore, this textbook is currently in its 11th edition. This indicates that the authors are continuously updating the material inside according to medical advancements.
So you don't have to worry about citing outdated information when you use it as a principal source of information.
This textbook isn't as cheap as the other anatomy books we mentioned.
However, the level of detailed descriptions and information presented makes it a great investment for aspiring nurses.
Pros
It features images, text, and other visual aids to support a wide range of learners.
It's written in an easy and comprehensive language to make the content engaging for beginners.
The textbook comes in multiple formats to accommodate e-learners.
Nursing students looking for additional information can team it up with the companion study guide.
The series includes supplementary materials (sold separately) like coloring books for a more interactive learning experience.
Cons
Check the price of the Human Anatomy & Physiology Book by Marieb on Amazon.com.
5. How to Locate Muscles, Bones and More: Trail Guide to the Body
Do you know how to locate a specific muscle or bone in your patient's body?
As a nurse, many nursing assessments will require you to identify specific parts of the body while you treat the patient.
The Trail Guide to the Body: How to Locate Muscles, Bones and More is the ultimate guidebook for this situation.
The book comes with approximately 1400 illustrations of our musculoskeletal system from multiple angles, along with palpation instructions.
You can use it to learn how to locate certain areas of your patient's body, and how each muscle is interconnected with each other.
Like the previous book, this one has gone through multiple revisions. You can use the book as a standalone textbook, or with its companion guides (sold seperately).
The main purpose of this book is to help nurses, nursing students, and other professionals with an insight into how the musculoskeletal system works.
The reader can then implement this knowledge during their practice.
Overall, this is a comprehensive guide for anyone who needs a roadmap to the body.
Pros
High-resolution illustrations of the musculoskeletal system act as a visual aid for all learners.
User-friendly instructions that teach you how to examine the patient.
Includes in-depth detail on muscles, bones, and connectivity.
A handy guide for palpation and associated medical procedures.
Cons
It only highlights the musculoskeletal system and ignores the rest.
Check the price of The Trail Guide to the Body on Amazon.com.
6. The Human Body Coloring Book: The Ultimate Anatomy Study Guide
Tired of learning with a textbook?
The Human Body Coloring Book: The Ultimate Anatomy Study Guide is an interactive way to learn all the parts of the body.
It allows nursing students to identify, understand, and retain information as they shade the anatomical diagrams present inside.
The labels and strategic layout of the book improve the learning experience for its users.
Unlike the trail guide, this book covers almost every part of your body. The images are accompanied by descriptions and labels to promote independent learning.
You can use this book as a standalone textbook or an activity book to reinforce your schoolwork.
The enlarged drawings are easy to color, and they offer a highly interactive medium for learners to study.
The book is a practically perfect way to learn about human anatomy.
The best part is that all that coloring alleviates your stress too. So it's a win-win situation for everyone involved.
Pros
Well-labeled diagrams that are spread out nicely throughout the book
An interactive way to memorize human anatomy
It functions as a workbook and comprehensive guide for A&P
Allows you to self-test your knowledge and supports quick retention
Highly affordable workbook for nursing students and other medical professionals
Cons
Some users complain that it's slightly outdated
The material might not be suitable for beginners
Check availability of the Human Body Coloring Book on Amazon.
The Buying Guide: How to Buy the Right Anatomy/Physiology Book?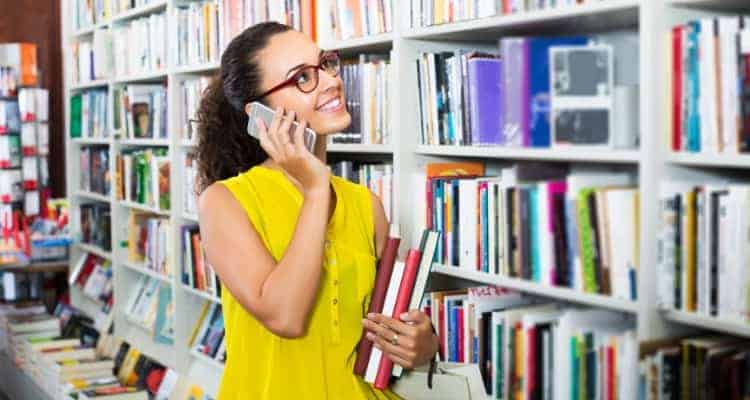 Are you struggling to find the right anatomy and physiology book?
You're not the first or last nursing student to do so.
With so many options available it can be really hard to find the book that meets your needs.
There are times when you get stuck with books that sound like gibberish, at other times they only cover the basics.
A good way to navigate through the medical aisle is to create a checklist-of-sorts.
The list will ensure you get the best anatomy book for nurses. It will also allow you to streamline your search whenever you head to the bookshop.
We've developed a set of questions you should ask yourself during your shopping expedition.
Let's have a look:
1. Is This Book in Your Curriculum?
Most professors and lecturers hand out a book list to students at the beginning of the semester.
You should use that list as a guideline during your search.
Also, many teachers have biases for and against particular authors. You should get in touch with them before purchasing a book.
If your teacher isn't as forthcoming about which books they like here are some tips to keep in mind.
Select anatomy books that are heavily featured in their notes/slideshows.
Noting reference books they repeatedly mention in class.
Ask senior students to get an insight into what books have worked well for them.
2. Does the Book Match Your Comprehension Level?
There is an off-chance your course doesn't include a book list or those books won't be very helpful to you.
In that case, you should look for books that meet your comprehension level. Otherwise, you'll be reading the same page again and again without understanding a single phrase.
There are three kinds of books for this situation:
1. Beginner Level
Are you a novice?
If you're new to anatomy then you should read books designed for beginners.
The main text reads off like an introduction to the subject and the explanations are given in simple language. These nuances make it easier for you to understand the topic as opposed to reading advanced books that don't make sense.
2. Middle Ground
Are you looking for something more in-depth but simple? Then look for anatomy books that cover the subject in detail but in a more conversational style. This will ensure you don't get stuck in the medical jargon while you're studying.
3. Advanced Level
Do you think you can manage complex terminologies?
Then you may opt for advanced level books in your course. These books typically go into the nitty-gritty detail of the topic and explain things via extensive descriptions.
Once you've tackled the basics, you can move onto the advanced level books.
Or you can use the beginner guides as reference books to understand those challenging topics.
This way, you don't have to waste your time and energy on a book that makes no sense to you.
3. Does the Book's Writing Style Work for You?
It's important to understand that writing styles matter just as much as the comprehension level.
You'll find that some authors do a great job of breaking down the material. They'll adopt a conversational language and make anatomy feel like a breeze for their readers.
Then there are those authors that take everything seriously. Their writing style is dry and less engaging than other authors.
They also have a habit of complicating the content by using medical jargon or going into unwanted detail.
Ultimately, you should decide which writing style works best for you.
That's because both types of authors are covering almost the same topic. You just have to select the one who is capable of making your study sessions less of a chore.
Pro tip:
Besides the author's writing style, you should consider your learning style when you buy an anatomy book. If you prefer visual cues or stimulating study materials then you should choose books that have more diagrams and images. You can also opt for audiobooks instead of traditional books if you can memorize more things while listening.
4. Do You Need Reinforcements?
Oftentimes, academic books aren't sufficient enough to address the core areas of anatomy. You should try to purchase anatomy and physiology books that have CDs or companion books with them.
Or those that come in series.
These additional resources can help you gain a fresh perspective on the topic. You'll also get more insight into the topic when you go beyond the curriculum.
What's more?
Many nursing students scour the web for online research material too.
The best sources are video tutorials, medical journals, and blogs written by nurses. You can also sign up for discussion boards or student forums. The nursing students and professionals can share resources, answer your queries, or give tips on learning anatomy and physiology.
They could also offer a recommendation list based on what you're struggling with.
Final Thoughts
On the whole, your main goal should be to get an anatomy and physiology book that presents a comprehensive view of the subject.
We've already shortlisted the best anatomy and physiology books designed for nurses.
However, if you're looking for an alternative then remember to consider your personal preferences and learning style before making the final decision.
Which of these books is on your wish list? Share your recommendations with us in the comment section below.
Related Article