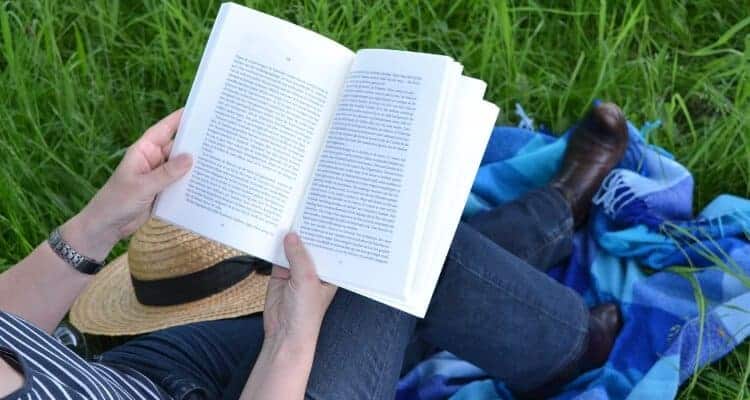 This article is going to walk you through some of the best books on nursing leadership.
*Disclosure: This post may contain affiliate links. If you click and make a purchase, I may receive a commission. For more info, please see my disclaimer.
The following is the pick of the best books for nurse managers and of course aspiring nurse leaders: (click through to see our take on each book)
Being a leader is challenging. As a nurse leader, there are a couple of things you need to remember.
You're no longer functioning primarily as a nurse. What I mean is you're not managing patients anymore.
Instead, you're managing staff (who are usually nurses but NOT always) emotions and needs.
Secondly, good leaders are continuously learning. The latter is the primary reason for this article as books are one of the best ways to learn and hone your skills as a nurse leader.
It was Bill Gates that said…
Reading is still the main way that I both learn new things and test my understanding.

Bill Gates
Reading is one of the best ways you'll learn new and better ways to be a better leader.
Below are some of our favorite books on not just being a "nurse leader" but on leading men and women from all different disciplines and backgrounds.
Because your subordinates will be more than "just nurses."
The 5 Books Every Nurse Leader Should Read
1. Emotional Intelligence: Improve Your EQ For Business And Relationships | Unleash The Empath In You — By Dan Coleman
Emotional intelligence is one of the most essential attributes for anyone taking care of their fellow man or woman.
This book by Dan Coleman dives deep into how this intelligence can be used to strengthen our relationships and easily form new ones.
Often, the outcome of a conversation or situation is determined completely by the words being spoken and how those words are said.
By examining how to choose the best words for the job, life can become a much smoother experience for everyone you come into contact with.
Of course, this is an excellent skill for anyone who is managing a team and needs to keep everything running as smooth as possible.
The book has several enlightening sections that all help to boost the reader's emotional intelligence and read any room before saying a word.
The first is the one key technique that will boost your EQ immediately.
The next is the two crucial things you can do to avoid awkward situations entirely.
Then, there is a list of 5 things that can instantly make you the favorite at work. There are even sections on managing and saving relationships in all aspects of your life.
By working on the action plans and strategies outlined in this book, anyone can tap into their natural empathic abilities and understand everyone around them better.
By understanding how those around you feel, you can make deeper connections and comfort them during their times of need.
2. Leaders Eat Last: Why Some Teams Pull Together and Others Don't — By Simon Sinek
Sale
Leaders eat last is an excellent book about how to motivate any team to focus on the task at hand and love what they do.
The key point to this strong team dynamic is quite simple. The leader must be the last one to eat at mealtime.
While it seems that small details like this wouldn't matter much in the long run, it has a profound impact on the morale of the team.
A military general found this out through the experience of rallying his troops behind him.
When a leader is willing to sacrifice their own comfort for the good of those around them, it shows the team that they are truly appreciated.
Even if at a subconscious level, this knowledge inspires every member of the team to work that much harder for the common purpose.
When applied to nurses, Leaders Eat Last gives great insight on how to keep the staff working to the best of their ability.
By keeping the team well fed and allowing them to eat first, it gives them the energy and desire to bring their best foot forward.
Since nurses deal with the lives of their patients, this is exactly the morale that should be instilled at all times.
This is a must-read for anyone managing a team of nurses.
3. Start with Why: How Great Leaders Inspire Everyone to Take Action — By Simon Sinek
Sale
Start With Why is another great book by Simon on how to motivate any team.
Since many workers are often discouraged, disgruntled, or just plain tired, it can be vital to examine the reasons why people join groups and keep them successful in the first place.
This book is a thorough look at that very concept. Some teams command immense loyalty to the cause and others fall apart as soon as the smallest thing begins to go wrong.
Try Audible Audiobooks
Audible is a great way to listen to books you've been wanting to check out. You can listen to them in the car, while you're working out or just when you're on the go.
The key difference between these teams is their leader's reason why.
By connecting with this reason, it opens up an unlimited well of motivation and courage that makes just about anything possible.
All the best leaders throughout history have acted in a certain way, and this way of being is much different than the average person inhabiting a leadership role.
This framework is known as the golden circle, which is a great method for allowing any group or organization to thrive no matter the environment.
By choosing to start with why the whole team is on the same page and able to work most efficiently.
4. Steve Jobs — By Walter Isaacson
Steve Jobs is one of the most prolific and successful leaders who ever lived.
This biography goes into some serious depth as to how he was able to pull it off.
By interviewing friends, family, co-workers, employees, and all those who knew him best, Walter gets a large amount of insight into what made Steve Jobs tick.
Steve allowed everyone to speak honestly and sincerely as possible in order to give the most accurate depiction possible.
Steve himself sometimes speaks very brutally about some very personal parts of his life.
By weaving it all into a compelling narrative, this biography keeps the reader engaged while also giving them vital insight at how to be successful and constantly expand upon your goals.
Even though Steve worked in a completely different industry, nurse leaders will still get tremendous value from this book.
Jobs lived a very specific way that can be applied to anyone's experience in order to grow substantially as a person.
Because of this, Steve Jobs is a must read for any leader who aspires to be great.
5. Wooden on Leadership: How to Create a Winning Organization — By John Wooden
Sale
John Wooden is a coach who goes step by step into how he became such a successful leader.
After leading the Bruins to ten different national championships, he wrote this book so others could achieve similar results.
He breaks down his leadership style into 12 Lessons that make it easy for any reader to follow along.
These 12 lessons for the pyramid of success, which is a model for how to make any organization win at what they do.
These lessons have been praised by other authors, coaches and leaders for their easy to apply nature.
By showing up as your best self when your best is needed it motivates everyone around you to do the same.
When the whole team is operating at peak efficiency, miracles can happen, and goals can be smashed.
Nurses can receive lots of insight into how to stay strong for their patients, team members, and themselves.
This allows them to dole out the best care possible to the most amount of people at once.
Applying these lessons is a sure way to make any facility that much better at keeping people healthy and happy.
6. The 7 Habits of Highly Effective People: Powerful Lessons in Personal Change — By Stephen R. Covey
Sale
The 7 habits of highly effective people is a bestselling classic for a good reason. It gets down to the core of what makes anyone successful at what they do.
By breaking it down into seven key components, it gives the reader a clear understanding of what they can do to start incorporating this knowledge into their lives.
Many leaders have transformed into powerful forces of efficiency and purpose after reading this title.
This makes it an effective and easy choice when you decide to take your leadership to the next level.
Not only is this book a great choice for anyone leading nurses, but is also a great resource for all the nurses you are working with as well.
A great way to build up camaraderie amongst the team is to share a community copy of this book with everyone who is interested.
By applying these habits into daily life, anyone can become way more productive and efficient at what they do.
This benefits the whole team and everyone can help each other stay on track when first putting these skills into practice.
Frequently Asked Questions
1. Will these books be beneficial for new nurse managers?
Absolutely.
These are great books for new nurse managers. As a new nurse manager, these books will give you some ideas on how to start your journey as a nurse leader the right way.
Conclusion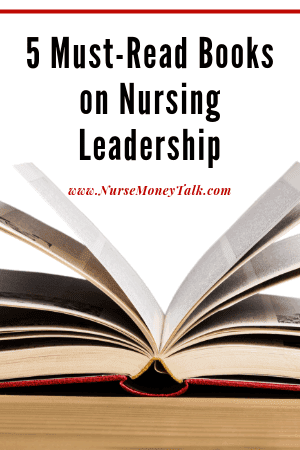 Hopefully, you'll get some benefits from reading any number of these books.
If there's a book on nursing leadership you've read or heard of you think other nurse leaders could benefit from reading please comment below.
Related Articles on Nursing Leadership Books