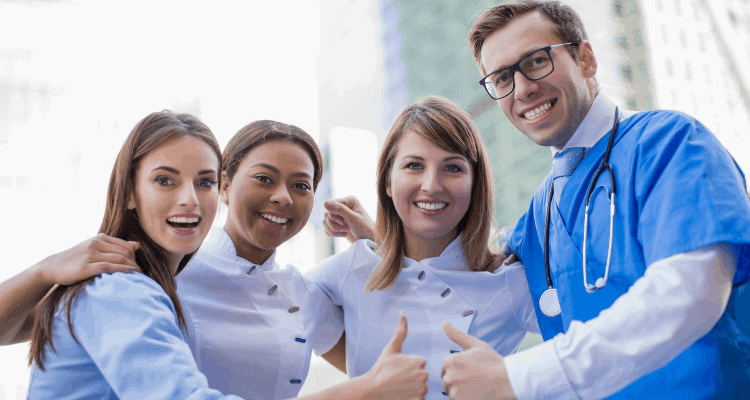 Throughout the country, colleges offer nursing programs that cater to a variety of different needs.
Before choosing which school you'll attend, you should take into consideration the city that it's located, as you'll want to have things to do in your free time.
These are 25 of the best options.
*Disclosure: This article on the best cities for nursing students may contain affiliate links. If you click and make a purchase, I may receive a commission. For more info, please see my disclaimer.
Best Cities for Nursing Students
1. Durham, North Carolina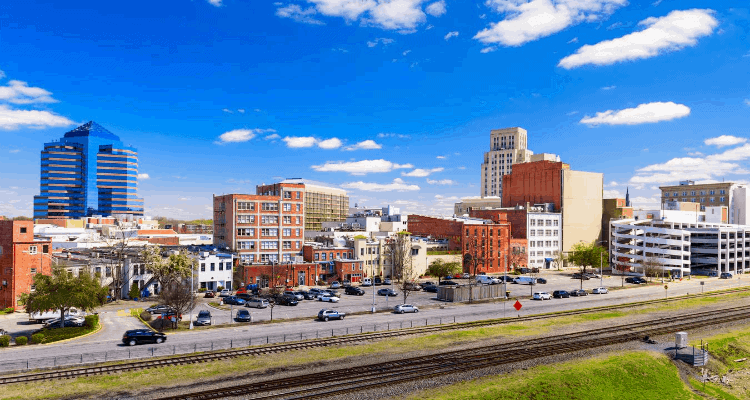 Home to Duke University, Durham, NC boasts a low unemployment rate, which is great news for nurses just graduating from school. Being a college town, there is plenty to do and see around the area, including a vibrant cultural scene and an abundance of eclectic restaurants downtown.
Duke University has a 96-percent graduation rate, and that's because so many of its students enjoy living in the area and decide to stay there for the duration of their schooling.
It's also an affordable place to live, which is ideal if you decide you want to live off-campus. You'll never find a shortage of things to do, from beautiful parks and lakes to exciting festivals held throughout the year. Even if you don't have a car, you won't have a problem getting around with the city-wide transit system.
2. Ann Arbor, Michigan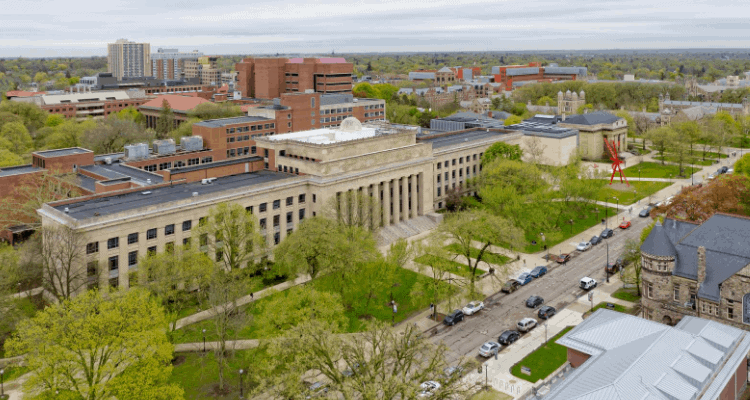 The year round beauty of Ann Arbor, MI is what puts it at the top of the list of the most desirable cities for anyone to live in, including nursing students.
The University of Michigan is an excellent college in the area, but it offers more benefits than just being a great school.
There are also plenty of things for college students to do when school isn't in session, including water activities on the Huron River and dozens of hiking and biking trails to enjoy.
If you enjoy sports, there are both college and professional teams to watch including football, hockey, and baseball.
When you've worked up an appetite from all your studies or adventures around town, you can dine in one of the unique restaurants or pubs nearby. You'll experience the feel of a small town with the conveniences of a big city.
3. Philadelphia, Pennsylvania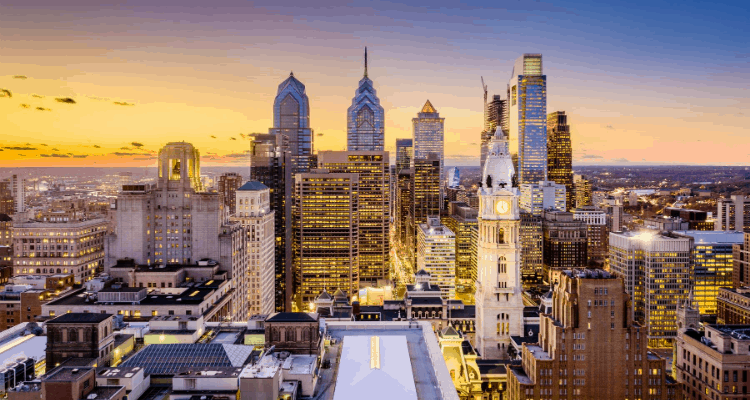 The city of Philadelphia, PA is home to one of the nation's top colleges, the University of Pennsylvania. With a graduation rate of 95-percent and a whole host of nursing programs offered, this city and the college itself has so much to offer its students.
Its close proximity to other major cities like New York City and Washington, D.C. make it an ideal choice for students from out-of-state.
There's something to do outdoors no matter the season, with wine tours, canal rides, hiking, and the zoo being some of the most popular choices. The cost-of-living is low here, which is an appealing factor if you don't have the ability to work full-time and go to school.
The transit system is great, so you don't need to worry about owning a car, which is another added expense that many college students can't afford without working full-time.
4. New York City, New York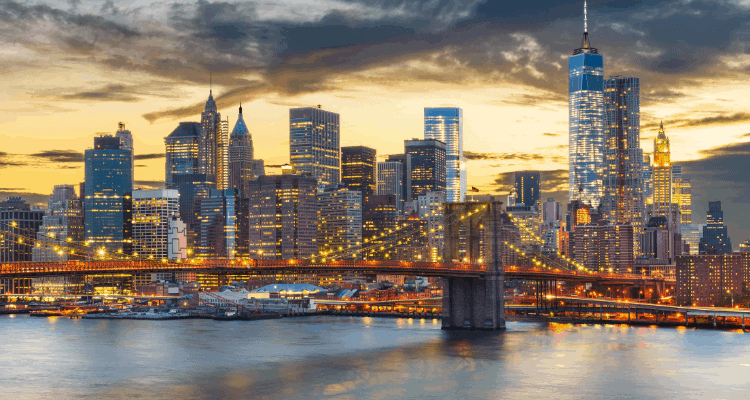 There's nothing quite like living in the Big Apple. New York City, NY has so much to offer nursing students, and that starts with one of the best nursing programs in the nation at New York University.
When you aren't busy with classes, there's an abundance of shopping, entertainment, and dining destinations to enjoy. Getting around is easy to, with one of the largest transit systems around- including the subway and train station.
There are also plenty of free things for nursing students to do, which is an advantage if you aren't able to work while going to school at the same time. Free concerts, museum days, art gallery openings, and parties are just a few of the social events you can attend for little or no cost. Central Park is another big draw for this city if you enjoy being outdoors.
Find Nursing Programs
Search our school database to find schools and get information on the right programs for you. (Don't worry, it's fast and free!)
5. Atlanta, Georgia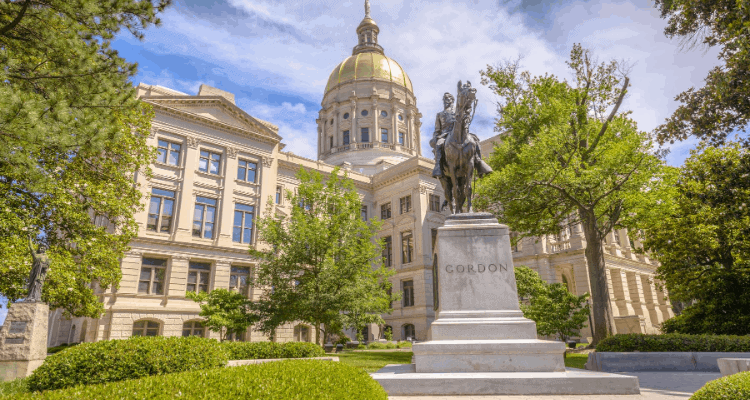 A booming economy and a stable job market are two of the reasons nursing students choose the bustling city of Atlanta, GA to reside in while they attend university.
You can live in one of the beautiful historic districts downtown, where old buildings provide the charm of a small town with all the conveniences of a big city located right outside your door.
The cost of rent here is lower than other parts of the country, so if you choose to live off-campus, it's affordable.
The area experiences all four seasons, but the winters are mild so you can still get outside and enjoy the weather.
You can walk or bike just about anywhere, which is a good thing since the traffic in Atlanta can be congested. This isn't a problem if you attend Emory University, which is located within walking distance to many things.
6. Los Angeles, California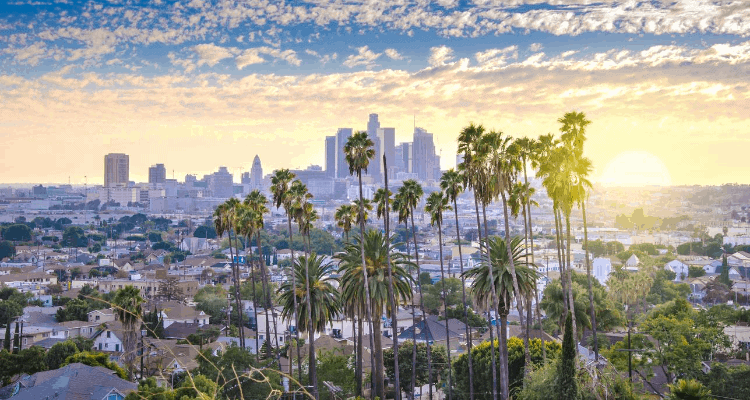 If you enjoy the outdoors, you'll appreciate all of the beautiful weather that Los Angeles, CA has to offer. The weather is warm all year long, so you can take advantage of the beautiful parks and beaches in the area.
The University of California is one of the top nursing schools in the country, with a high graduation rate of 91-percent. The sunny weather is a big contributing factor as to why so many students finish off their college career here.
In addition to the fantastic weather, the cost-of-living is comparable to other major cities like New York, but you often get more bang for your buck in LA. The job market is hot, so you'll have a better chance at landing your dream nursing position right out of school. Add in the numerous entertainment and dining destinations and this city is a winner.
7. Chapel Hill, North Carolina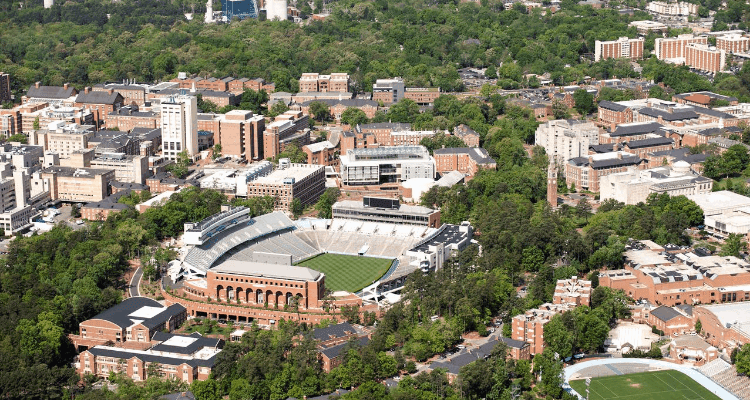 Chapel Hill, NC is a city steeped in history, and it offers so many opportunities for nursing students attending the University of North Carolina at Chapel Hill and other colleges in the area. It's a true college town, with nearly half of its residents attending the university.
After graduation, there are plenty of jobs to choose from, particularly in the healthcare field.
Living here is affordable, which makes buying a house a realistic goal for many students upon graduation. Rent is also relatively low, so if you want to live off-campus that's a possibility.
There's never a shortage of things to do after class lets out, including eclectic restaurants, downtown boutiques, museums, parks, and other entertainment options.
The weather is nice for much of the year, with the winters not being very harsh. It's also one of the safest cities to live in.
8. Cleveland, Ohio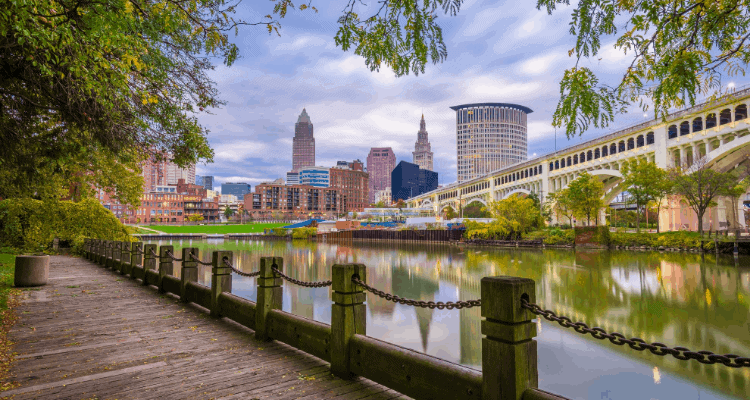 A low cost-of-living and access to many entertainment options puts Cleveland, OH near the top of the list of best cities.
The prestigious Case Western Reserve University features a top nursing program, with over 80-percent of students graduating. Everything from buying a home to renting an apartment to purchasing groceries is less expensive here.
It's a well-known city, but the smaller size gives it an old-school charm. Commuting to and from school is a breeze, with the traffic here being light to moderate. If you need to venture out of the city for something a bit bigger, it's also in close proximity to Akron, Cincinnati, and Columbus makes that an easy task.
Although the public transit system is sub par, they are working on improving it. If you enjoy snow, you'll also appreciate the winters that are packed with plenty for sledding, snowboarding, and skiing.
9. Pittsburgh, Pennsylvania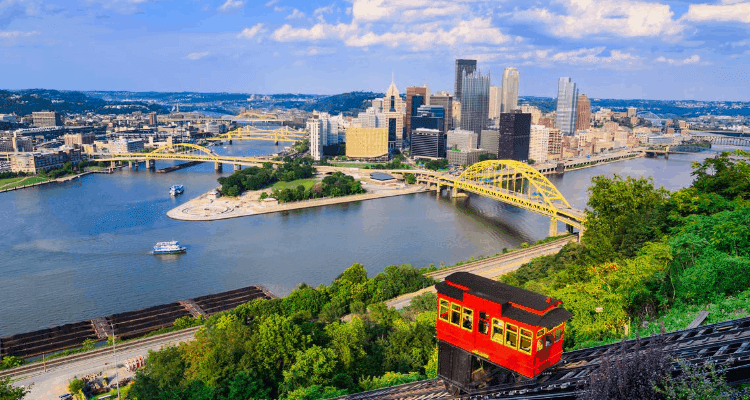 The excellent nursing program at the University of Pittsburgh is just one reason living in Pittsburgh, PA is a good idea for nursing students.
Since it's a larger city, the cost-of-living is lower than the national average, meaning you'll be spending less on everything from rent to groceries. Upon graduation, you'll also have your pick of working in some of the best hospitals in the nation.
If you enjoy having an active social life, you'll never run out of things to do in Pittsburgh. There are national and local sports teams to cheer on, festivals to attend, restaurants to dine in, museums to visit, and so much more.
Although getting around the city can be a bit confusing at first if you drive a car, the commute is easier if you take public transportation, walk, or bike on one of the many newly-installed bike lanes.
10. Villanova, Pennsylvania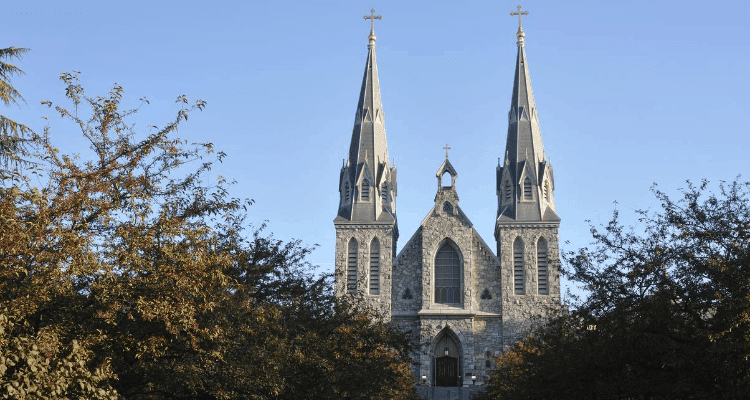 Just outside of Philadelphia lies the quaint little suburb of Villanova, PA. It's where you'll find Villanova University, a Catholic university that has been around since the mid-1800s and has a graduation rate of 90-percent.
If you enjoy having all the perks of a big city nearby, but the feel of a smaller town, Villanova is the place for you.
It's one of the most affluent areas of Pennsylvania, with the median home value sitting around $1 million. That may make it difficult to own a home while going to school, but the dorms at Villanova are an excellent alternative.
Commuting in and out of the area is easy, especially by train with the tracks running right through the town. You don't have to go far for what you need, though, since there are several restaurants, shops, and entertainment destinations located in the town's center.
Find Nursing Programs
Search our school database to find schools and get information on the right programs for you. (Don't worry, it's fast and free!)
11. Austin, Texas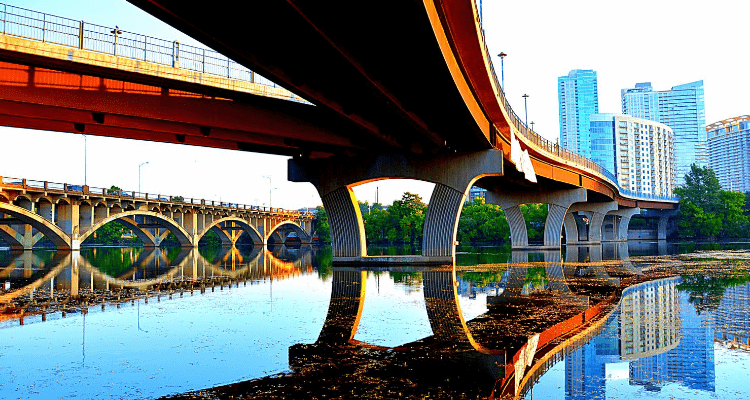 If warm weather is your thing, then you'll love living in Austin, TX. It's home to some of the best schools in the country, including The University of Texas at Austin, where they have a great nursing program.
The city itself is vibrant, and there's always something to see or do. Dine on some of the best barbecue you've ever tasted, listen to live music, venture out to one of the festivals held throughout the year- you'll never be bored.
There are also ways to wind down when you need it after a stressful day of classes. The beautiful weather allows you to be outside year round, whether it be at a park or one of the many lakes.
You will need a car if you want to venture out of the city, but there are many conveniences located within walking distance of the university.
12. Gainesville, Florida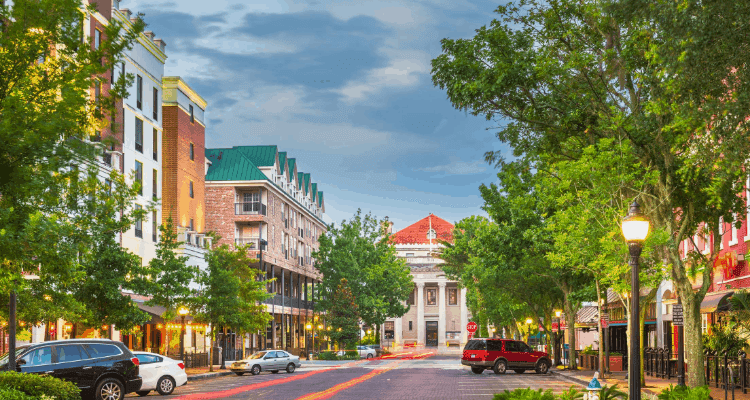 Nurses who intend to further their education after graduating from school will appreciate all that Gainesville, FL has to offer.
In addition to having one of the top public colleges in the nation within its city limits- The University of Florida- Gainesville also boasts two of the best medical centers in the state, University of Florida Health and North Florida Regional Medical Center. The University of Florida is also a college that provides a strong focus on research in the healthcare field.
The area also offers a low cost-of-living, since many retirees and college students call it home.
The quality of living is high, with the weather being nice all year long and many indoor and outdoor activities to participate in. The cultural scene is also bustling, so you'll never have a shortage of musical performances and art exhibits to enjoy during your free time.
13. Rockville Centre, New York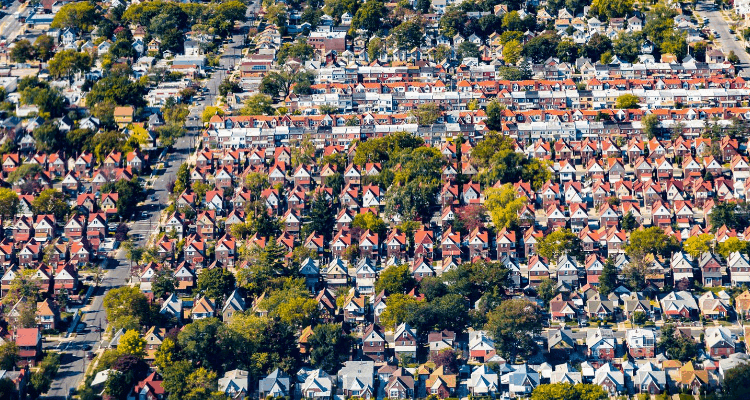 With just over 20,000 residents, Rockville Centre, NY is large enough to have many of the advantages of a big city, but small enough where your neighbors greet you with a smile and wave.
Molloy College is located right within Rockville Centre, and is one of the biggest draws for people living and working here. It's a private Catholic college that offers its students plenty of opportunities and a superior education.
If you enjoy cooler weather, the climate in this area is perfect. The coldest months are January through March, where you'll have plenty of snow for participating in fun winter activities like skiing and snowboarding.
The rest of the year, you can appreciate the beautiful foliage in the area at one of the many parks and hiking trails nearby. There are several restaurants located downtown and entertainment options to keep you busy.
14. Azusa, California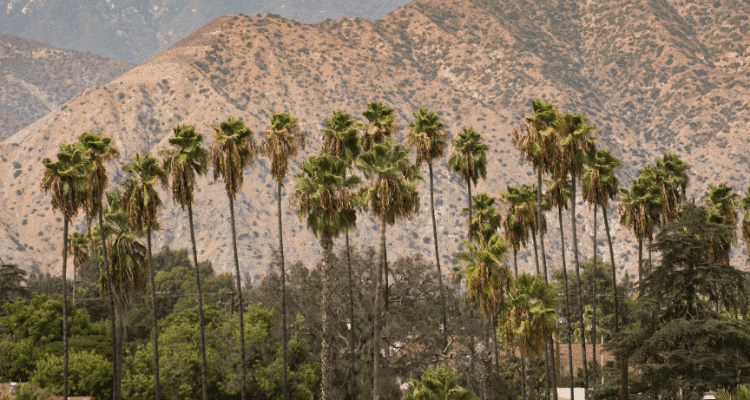 Known as the "canyon city", Azusa, CA is a beautiful area that has warm, dry weather and a very family-friendly vibe about it.
This is ideal for nursing students attending Azusa Pacific University who hope to make the area their home after graduation. The nearly 45,000 residents enjoy many outdoor activities throughout the year, including hiking, biking, and water sports on the nearby San Gabriel River.
Within the city limits, there are excellent schools, diverse restaurants, and fun entertainment options for people of all ages to enjoy.
You have several medical centers to choose from after you complete your nursing degree, including Emanate Health Foothill Presbyterian Hospital and Kindred Hospital in the San Gabriel Valley.
The cost-of-living is affordable here, since many of the residents are college students. It's affordable to both own and rent a home or apartment, so living off-campus is possible.
15. Charlottesville, Virginia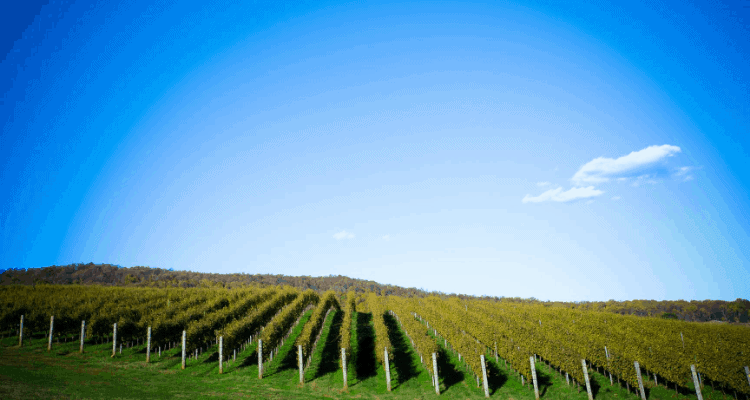 A quaint city with plenty of charm, Charlottesville, VA offers many opportunities for nursing students.
The University of Virginia has a high graduation rate of 93-percent, and they offer a top-notch nursing program. It is a college town through and through, with many activities geared towards college students.
You'll find several shopping centers, dining spots, and entertainment destinations downtown. The area around the college is busy, but as you venture to the outskirts of town, the atmosphere is much more laid back.
If you enjoy hiking, you'll have the perfect spot to do it at nearby Blue Ridge Mountains.
The cost-of-living is lower since the area mainly caters to college students. You'll find that owning a home or renting an apartment here is doable if you prefer having your own place over living in a dorm. It's a friendly community with a lot to offer.
16. West Lafayette, Indiana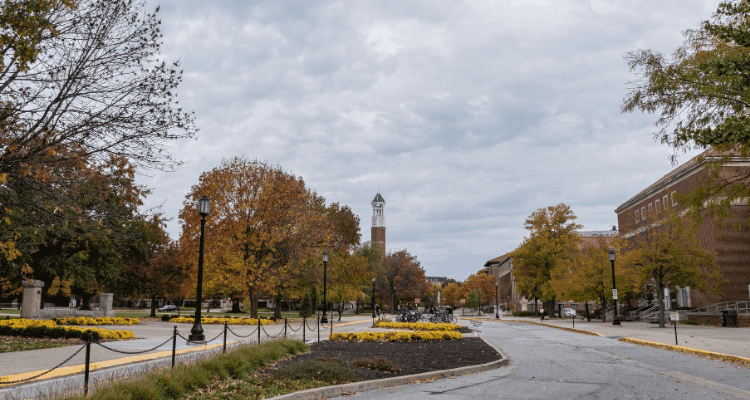 Roughly 60 miles northwest of Indianapolis, the small city of West Lafayette, IN awaits you. You'll find well-known Purdue University here, where there are several quality degree programs, including in the healthcare field.
The area is diverse and boasts many employment opportunities for new nurses just starting out. The economy thrives here, due to the many manufacturing businesses, medical centers, and entertainment destinations located within the city limits.
The weather is mild in the summer and chilly in the winter, with the area seeing dozens of inches of snowfall in a typical winter season. This is great if you enjoy winter activities like ice skating and skiing. The arts scene is vibrant, and there are performing arts centers and theaters located downtown.
In the warmer months, you can visit the farmer's market, attend festivals, or hike and bike in one of the many parks.
Find Nursing Programs
Search our school database to find schools and get information on the right programs for you. (Don't worry, it's fast and free!)
17. Washington, D.C.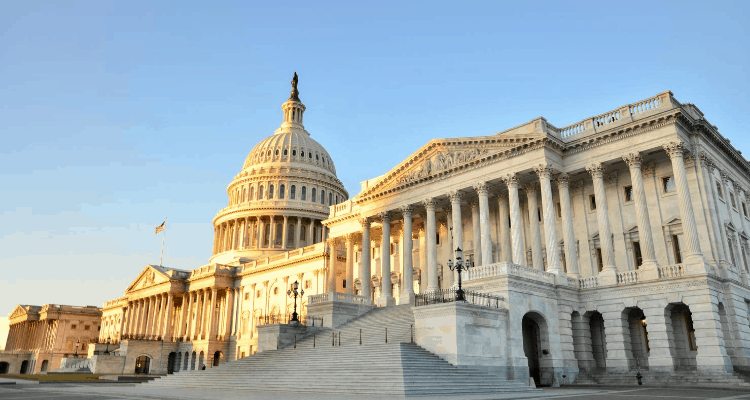 If you enjoy living in an area rich in history and the arts, Washington, D.C. is the place for you. It's home to The George Washington University, where the School of Nursing offers a variety of nursing degree programs, including accelerated degrees.
Aside from the excellent schools, the area is the hub of the political scene. It's our nation's capital, which means law makers, tourists, and prominent business leaders frequent the city. You may even have the opportunity to run into some of these influential people at a restaurant or store and have a one-of-a-kind experience.
The cost-of-living is relatively high here, so it may be more affordable to live on campus. There's never a shortage of things to do, from museums to parks to national monuments.
The traffic can be quite congested, but the transportation system is excellent and helps alleviate some of that stress.
18. Stony Brook, New York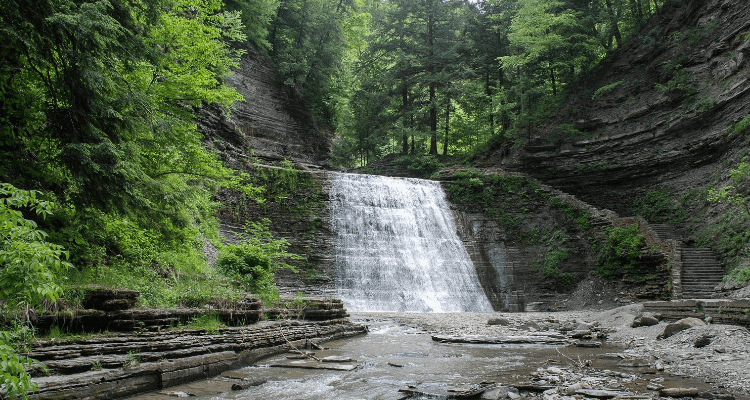 Located along the north shore of Long Island sits the historic city of Stony Brook, NY.
It features one of the top colleges in the entire world, Stony Brook University, where the nursing program is made even better because it's part of an academic medical center. This helps prepare students for real-life situations upon graduation.
There's more to this city than just a great university. There are several ways to stay entertained, and its small size allows it to feel like a safe, welcoming community.
Being in New York, you will experience all four seasons, some of which are quite cold. You can warm up in one of the museums, like the Long Island Museum of American Art, or brave the cold at one of the nearby ski resorts. The historic buildings and many entertainment offerings also make it a popular tourist destination.
19. Birmingham, Alabama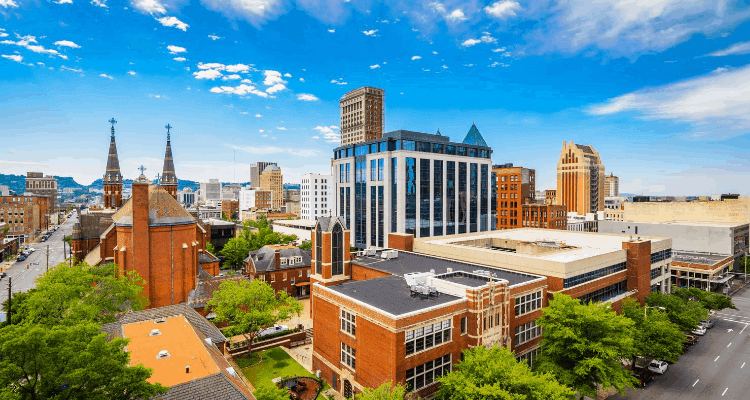 A central location and mild weather are just two of the advantages of living in Birmingham, AL.
The University of Alabama at Birmingham is another advantage, where its research and academic medical center is known worldwide. There are excellent hospitals to work for upon graduation within the city limits, as well as major hospitals located just a short distance away in Huntsville and Mobile.
In addition to the great schooling and job opportunities, the area boasts many entertainment options, including the beautiful beaches that are within driving distance.
The weather is mild year round, but the heat and humidity can get a bit oppressive in the summer. Staying cool is easy though, with multiple shopping centers, restaurants, museums, breweries, and more to keep you busy.
The cost-of-living is low, so you'll be able to experience all the city has to offer without breaking the bank.
20. Tampa, Florida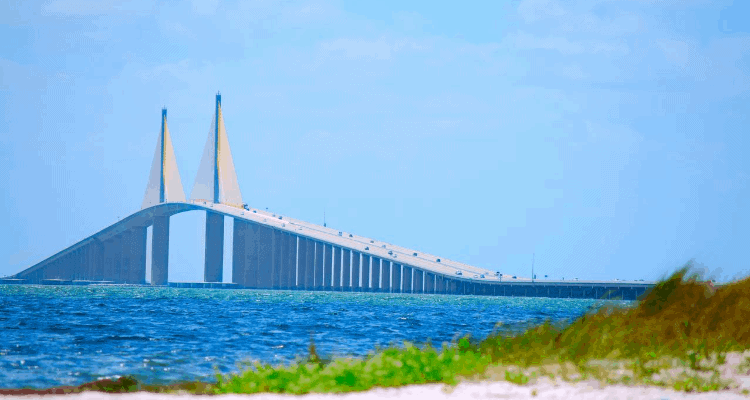 A bustling metropolitan area with the laid-back atmosphere of a vacation destination, Tampa, FL provides the perfect mix of business and fun.
The University of South Florida has one of the best nursing programs in the state, with many graduates going on to work in some of the most prestigious hospitals.
The weather is mild in the winter and hot in the summer, so if you love being outdoors, this is the place for you. The beaches are a great way to cool down, and they're free to enjoy, which is a bonus for any college student.
Property taxes are low and state income taxes are non-existent, so it's relatively inexpensive to own a home here. Getting to work or home can be a bit difficult with the busy traffic, but the beauty of the area and the affordability more than makes up for it.
Find Nursing Programs
Search our school database to find schools and get information on the right programs for you. (Don't worry, it's fast and free!)
21. Chestnut Hill, Massachusetts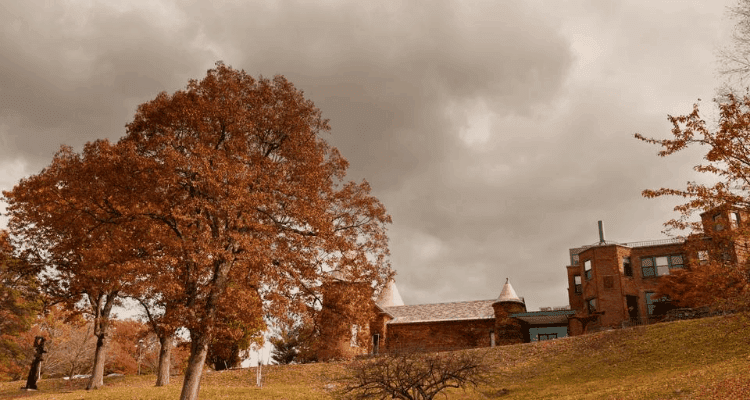 An affluent neighborhood just outside of Boston, the area of Chestnut Hill, MA is home to the well-known Boston College, where 93-percent of its students go on to graduate and find excellent careers.
Nursing school graduates from Boston College work at some of the best hospitals in the state, including New England Baptist Hospital and Brigham and Women's Hospital.
Aside from the career opportunities, Chestnut Hill is a safe and friendly place to live. The cost-of-living is high, but it's worth it for the beautiful atmosphere and conveniences located nearby. There are a variety of restaurants to dine at, shops and boutiques to enjoy, and parks to get your outdoor fix.
There is access to public transportation for those living off-campus, but the traffic itself is generally light. You can also easily get into the city of Boston either by public transportation or car.
22. Columbus, Ohio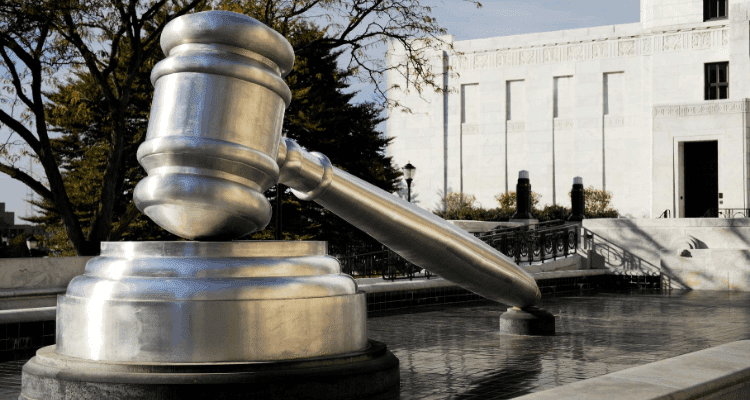 There are many pros for nursing students wanting to live in Columbus, OH. The Ohio State University has a great athletics program, but an even better nursing program.
It's located right within The Ohio State University Wexner Medical Center, so graduates have a competitive edge over other nursing school graduates.
Outside of school and work, there are plenty of entertainment options to keep you busy. The food in Ohio is eclectic, with one-of-a-kind restaurants you won't find elsewhere. The cost-of-living is low, so you can do more of the things you enjoy because they cost less.
Getting outside has never been easier, with several parks and nature centers located right in the city.
Ohio experiences all four seasons, with the winters being chilly and snow-filled and the summers being mild and relatively sunny. Rush-hour traffic can be difficult, but the public transportation here is excellent.
23. College Station, Texas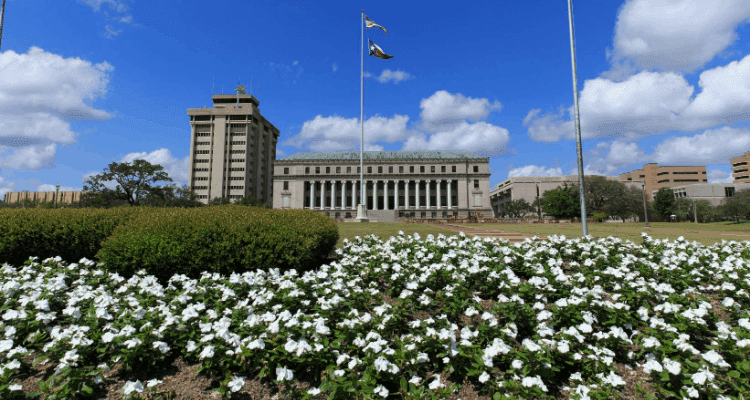 If the name is any indication, College Station, TX is a true college town. Home to Texas A&M University, this city lives and breathes college life. This means that the cost-of-living is low and the school spirit is high.
Many nights, you can find college students and locals attending a football game or other sporting event and cheering on one of the school's superior sport's teams. The nursing program is top-notch, with many graduates leaving fully-prepared for the next step in their career.
The population size of roughly 100,000 means that this city is just right. There is enough diversity to make the economy thrive, but it's small enough to give it that down-home atmosphere.
It's within driving distance of many other Texas cities, including Austin and Dallas. Keeping busy is easy, with many museums, restaurants, festivals, malls, movie theaters, and parks to enjoy.
24. Iowa City, Iowa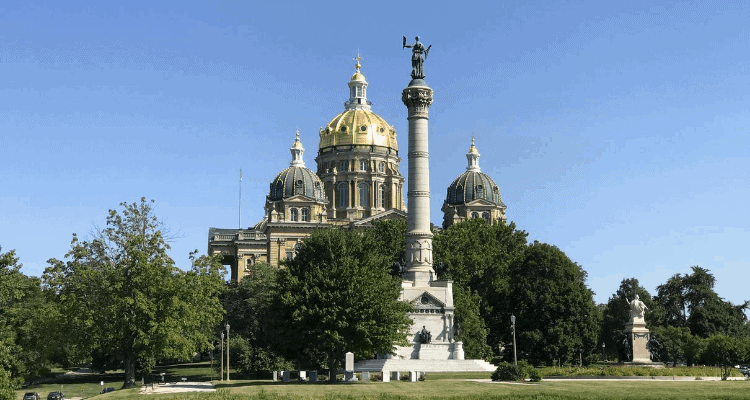 The ideal mix of modern and rural, Iowa City, IA offers many unique opportunities for nursing students. There are some of the best colleges in the nation here, including The University of Iowa, where the nursing program offers several degree options and a high graduation rate.
The cost-of-living is low, both in the urban areas and rural areas. Since the median cost of a home hovers around $200,000, it is a realistic goal for many nursing school graduates to purchase a home shortly after starting their career.
Sports are big in Iowa, so if you enjoy football and other college sport, you'll fit right in.
You can experience all four seasons, but without the harsh winters that the northeastern part of the United States is known for. Getting into other major cities like Des Moines can take time, but you won't encounter much traffic.
25. Coral Gables, Florida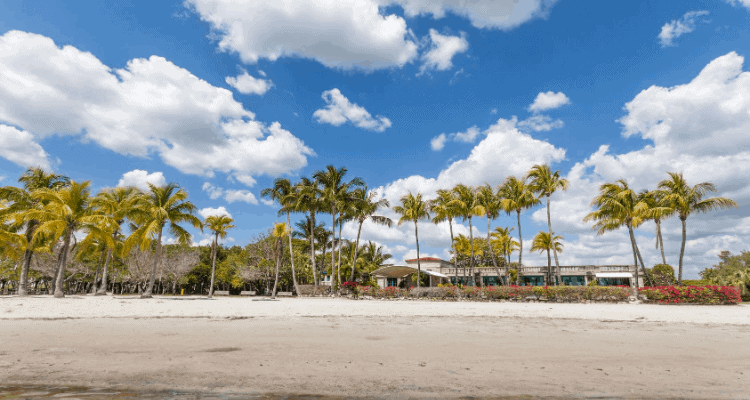 A safe place to work and live, Coral Gables, FL is primarily known as a retirement destination, but it's equally great as a college town. Home to the University of Miami, Coral Gables is one of the safest places you can live in the country, with the crime rate being incredibly low.
The city is also beautiful, with pristine green space and historic buildings to explore. The weather can be a bit humid in the summer, but the mild winters are a big bonus for those that enjoy the outdoors.
Getting around town is easy, too. The city offers free transportation to its residents, as well as paid transportation options. This is an excellent advantage for college students on a budget.
You can't mention Florida without talking about the beaches, and Coral Gables is just a short, 15-minute drive from the gorgeous Miami Beach.
Final Thoughts
Since you'll be spending at least a few years in the city your nursing school is located, it's important that you love it.
All of these cities offer a great quality-of-life and some of the top nursing programs in the nation. Consider them when you're deciding which college to attend.
If you're trying to find a nursing school near you, go here to fill out a form and have one contact you for FREE.
Related Articles