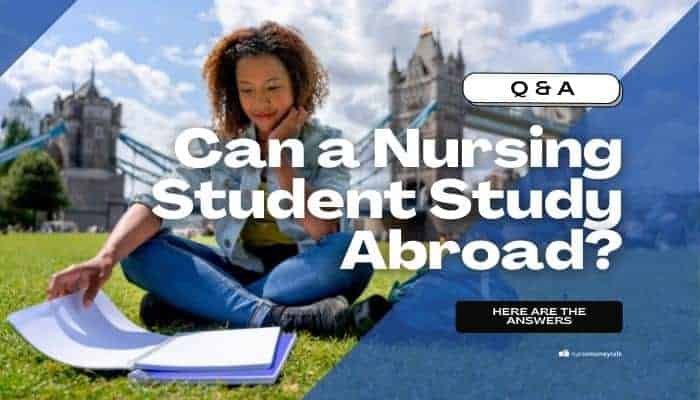 Studying abroad is one of the best experiences for college students. There are ample opportunities for students to travel the world while still getting a great education.
However, it's important to note that only certain colleges offer study abroad programs to certain students.
*Disclosure: This article on can a nursing student study abroad may contain affiliate links. If you click and make a purchase, I may receive a commission. For more info, please see my disclaimer.
Can a Nursing Student Study Abroad?
Fortunately, nursing students can study abroad as part of their education. Studying abroad is available to nursing students in their first years of college, as well as through internships and volunteer opportunities.
Find Nursing Programs
Search our school database to find schools and get information on the right programs for you. (Don't worry, it's fast and free!)
What Does Studying Abroad Mean?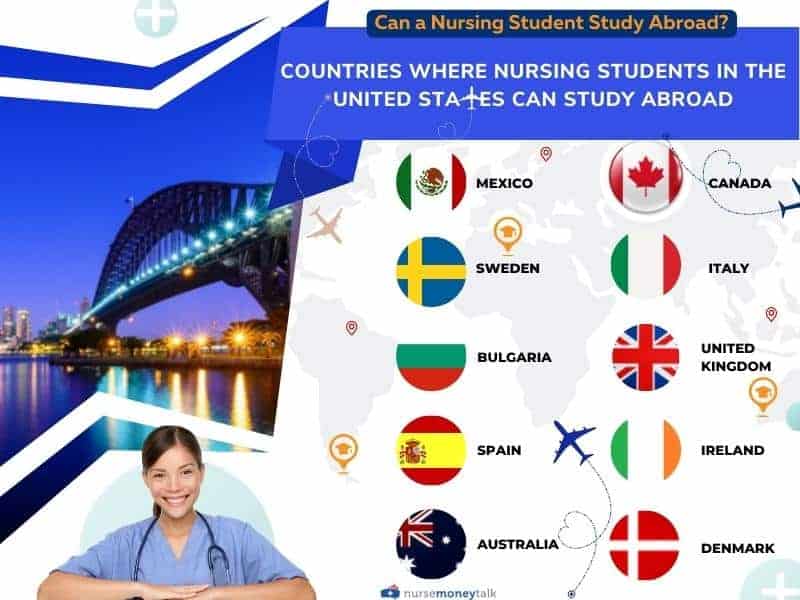 Studying abroad means a student is able to complete their education in another country outside of the United States.
Classes completed in other countries can satisfy educational requirements for universities if there is a pre-existing agreement and credits are transferable. 
Colleges in the United States also offer to take in students from other countries.
Students in the United States can travel to nearby countries such as Mexico or Canada. There are a variety of other countries students can study abroad in, including:
Sweden
Italy
Bulgaria
The United Kingdom
Spain
Ireland
Denmark
Australia
Benefits of Studying Abroad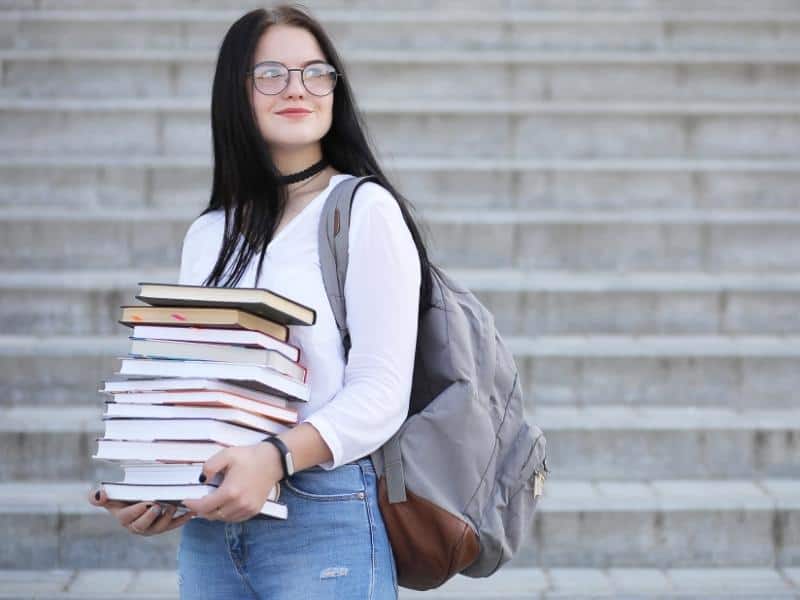 Perhaps one of the best benefits of studying abroad is being able to immerse yourself in the culture of another country!
Along with that, studying abroad will help you complete your education credits and help you understand cultural differences between populations.
As a nurse, cultural competency is a critical component of patient care. A nurse should be able to:
Understand a patient's world views
Speak in a language or manner they can understand
Be aware of cultural differences and diversity
Respect a patient's values and belief system under their care
Studying abroad as a nursing student will allow you to get a sense of the different cultures of the world and help you better diversify your world views before working in a career where compassion is key.
In addition, studying abroad is available to students who want to understand and speak another language. Intensive language programs are available for nursing and other college students alike.
Some of the best languages to learn while you're abroad include languages you might encounter with tourists (such as Chinese or Korean) or languages that are popular in your areas, such as Spanish or Khmer.
Related: 12 Best Languages For Nurses to Learn
When Is The Best Time To Study Abroad?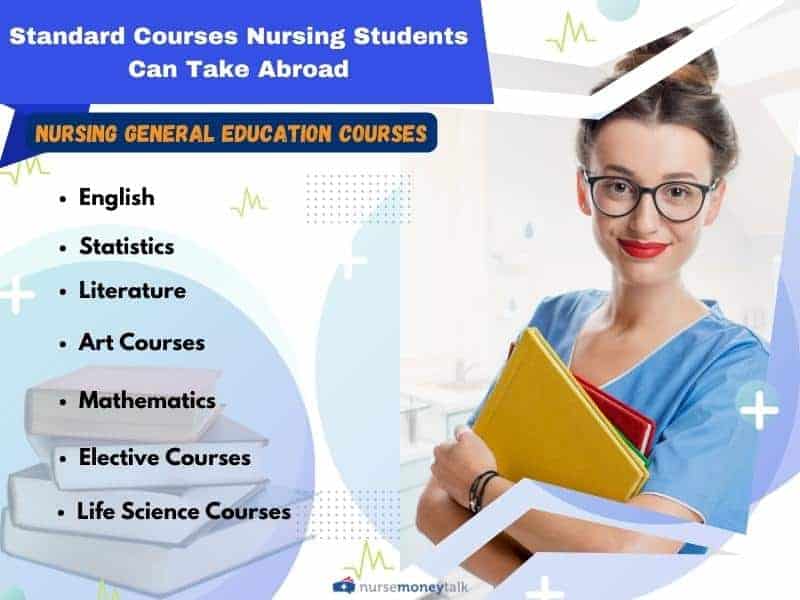 Studying abroad as a nursing student is a bit different from other college majors due to how nursing school is typically structured.
Clinicals are the final part of a nursing program, where nursing students put their hands-on skills to the test. However, clinicals are usually held in the latter half of the college curriculum.
Unlike some college students, who can study abroad during their junior and senior years, you might not be able to do so since attending clinical is mandatory, and that's usually done at hospitals the nursing program has agreements with.
For you to satisfy your clinicals, it's best to study abroad early on in your college years (preferably freshman or sophomore year).
This will allow you to complete your general education courses readily available at various colleges.
These courses are standard for all Bachelor of Arts or bachelor of science degrees and include:
English
Mathematics
Statistics
Literature
Elective courses
Art courses
Life science courses
Remember to check with your student advisor or counselor early on for information on how and when to study abroad.
You should also make sure to double-check that the college you'll be studying abroad in offers college credit that is transferable.
Find Nursing Programs
Search our school database to find schools and get information on the right programs for you. (Don't worry, it's fast and free!)
Do All Colleges Offer Nursing Study Abroad Programs?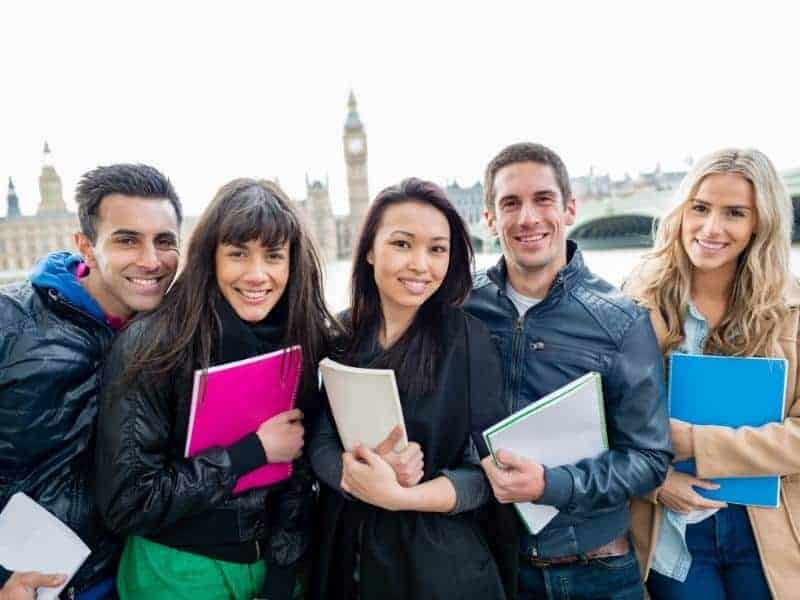 Every school is different. If you're only receiving your Associates of Nursing, your community college or accelerated program might not offer any study abroad options at all during your program.
This is due to the limited time available to complete your courses and clinical rotations within two years.
If your goal is to obtain a bachelor of science in nursing or BSN, four-year colleges will be your best bet to study abroad.
Keep in mind that not all colleges will offer study abroad programs, or some will only offer study abroad options to certain countries.
Nevertheless, take the opportunity to study abroad in whatever country your college offers!
Other Opportunities to Study Abroad
If your college does not offer study abroad programs, there are still other opportunities to study overseas.
Intensive language programs are a great way to learn a language, gain college credit, and study abroad. Although it won't give you any credits toward nursing, this type of program will help you refine your language skills.
You should also aim to volunteer for humanitarian efforts and use your medical and outreach skills in this way.
Child Family Health International is an excellent, non-profit organization that aims to teach its interns about real-world health and connect them with communities that need them the most.
CFHI programs are available in:
Mexico
Ecuador
Phillipines
Ghana
South Africa
and more!
Scholarships are available to help you pay for this experience abroad and allow you to truly help others.
Related: Should Nurses Learn Spanish?
Explore The World
Although nursing students can only study abroad early in their college career, there are still ample opportunities to study overseas and grow your skills in cultural competency, language, and hands-on skills!
Check out our website for nursing schools that can offer study abroad programs, and comment below which country you'd love to study abroad in.
Find Nursing Programs
Search our school database to find schools and get information on the right programs for you. (Don't worry, it's fast and free!)
Have You Read These Yet?
Frequently Asked Questions