10 Best Healthy Snacks for Nurses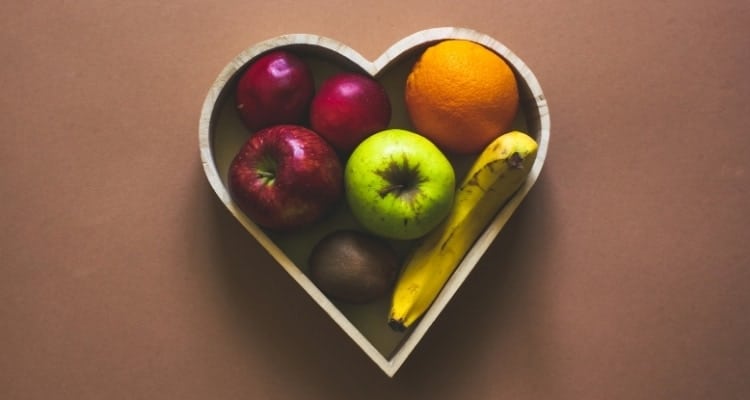 This article is going to discuss the best healthy snacks for nurses.
Because over the course of a busy shift it can be hard to eat a good lunch or dinner. Nurses have one of the most rewarding careers ever.
They contribute to people's health and wellbeing on a daily basis, and their commitment definitely shouldn't go unnoticed.
Even so, with 12-hour shifts, a nurse rarely gets time for a meal break, and any time outs are usually short-lived.
The typical nurse finds it hard to sit down to an actual lunch or dinner, so they need something quick and simple.
However, munching on junk food or going without eating for 12 hours is going to result in a serious crash.
Not to mention, a hungry nurse is ill-equipped to help patients and give their all to their job.
Therefore, nurses need something that's going to sustain them throughout their shift (whether days or nights). Snacks are a must-have, as they'll prevent plummeting energy levels.
While lots of hospitals have vending machines, most of the snacks in them are nutritionally deficient and won't provide the vitamins and minerals nurses need.
Add in the stress and high pressure of the job, a balanced, healthy snack becomes even more important. Below are some snack ideas for busy nurses who are burning the candle at both ends.
*disclosure some of the links on this site are affiliate links.
Healthy Snack Ideas for Nurses
We tried to give you snack ideas that fit one of these categories
Simple and easy to make quickly
Comes prepackaged
You could pre-package it yourself beforehand.
1. Chickpeas
You could eat them raw if you like them that way, but chickpeas also taste fantastic when they're roasted with some salt and paprika.
This plant-based source of protein packs 7.5 grams per half-cup serving. They're also high in iron.
2. Protein Bar/Granola Bar
These are one of my favorite options when I'm working. They come already made and prepackaged. They typically don't need to be refrigerated; therefore I can keep a stash in my locker.
You can go with Quaker Oats or Kashi. There's also Nature Valley and Cliff Bars. There are so many different options you could pick from that it's all about finding the one you like.
You can check out some of the best Protein Bars and Granola Bars on Amazon
3. Cheese
Low-fat cheese provides a protein fix without the excess fat, plus it pairs well with so many things!
To add more depth to this snack, consider bringing some whole-grain crackers along. This will add some dietary fiber and complex carbs for longer-lasting energy.
If you're watching your carb intake, how about pairing that cheese with some veggies? Raw, chopped bell peppers, cauliflower, and broccoli are just a few ideas.
Another fun way to jazz up some cheese, whether it's cottage cheese, string cheese, or plain old sliced, is to have it with some fruit. Apples, grapes, and pears go very well with different kinds of cheese.
This is a wonderful pick me up that is a cinch to pack and take on the go.
4. Popcorn
I bet you didn't expect to see popcorn on this list. According to Reader's Digest popcorn can make an excellent healthy snack (source).
Little to no sugar, minimal calories and it's packed with fiber makes for a tasty and healthy snack. The key is to watch out for the salt and butter.
5. Deli Roll-ups
A roll-up can contain just about anything you want, but typically they're made of turkey or ham and maybe some cheese.
This hits you with the protein boost you need while satisfying your hunger between patients. Roll-ups are handheld and easily portable, plus you can assemble them in minutes.
For the most nutrition, opt for low-sodium meats and add in some sliced veggies. Cucumbers, baby carrots, and celery go great with a meat and cheese combo.
6. Edamame
Another protein-packed snack is edamame or soybeans.
A half-cup serving of edamame contains about 14 grams of protein, which is guaranteed to keep you feeling satiated and able to run your day or night shift.
Be sure that they're shelled so that you aren't stuck peeling them when you finally have a break at work.
You can alter your edamame with sea salt or garlic powder or lemon juice or whatever you fancy.
This is a snack that tastes great hot or cold, making it a go-to for many people who need a quick bite and energy boost.
7. Greek Yogurt
Yogurt is easy to pack, and it can be spruced up with a variety of toppings. Even on its own, it's a great on-the-go snack.
It's best to go for Greek yogurt because it contains more protein than regular varieties.
High-protein snacks are crucial for day and night nurses, as it helps to keep them fuller longer so they can focus on the task at hand.
As an added bonus, Greek yogurt contains calcium and vitamin D to support strong bones, and the probiotics in this snack regulate digestion.
If you want to spice things up, try adding some accompaniments to your yogurt.
Nuts and seeds add more protein, as well as some healthy fats. Chopped fruit brings some natural sweetness, and granola can provide more sustained energy with its complex carbs.
8. Hard-Boiled Eggs
An underrated snack, hard-boiled eggs are easy to prep ahead of time, and they're delicious on their own or as part of a bigger snack.
You might prefer them on their own with some salt and pepper, or perhaps you'd like them with some veggies if you have the time.
Eggs are a powerhouse of nutrition and protein, and you can boil several of them ahead of time, so they're ready for your shift.
9. Hummus
Whether homemade or store-bought, hummus is always a hit. It's a good source of healthy fats, protein, and fiber.
This is a plant-based option that tastes great with pre-cut veggies such as carrots, celery, and grape tomatoes.
It's also a winner with some whole-wheat crackers or pretzels. Hummus is easy to find in any general grocery store, and there are many different flavor varieties available.
10. Trail Mix
This is one of the best healthy snacks to keep on hand because it's fun to prepare (and also easy to buy), provides different nutrients, and can be personalized to suit your tastes.
There are plenty of store-bought options to choose from, such as a tropical mix or a sweet and salty trail mix.
You can easily whip up your own recipe at home, too.
Add in your favorite type of nut, maybe some kind of seed, some dried fruit, perhaps some raisins, and even something sweet such as mini chocolate chips.
Trail mix is a fun topping for Greek yogurt, too! Just be careful with portion sizes because the calories can really add up. Typically, ¼ cup to ⅓ cup is one serving.
11. Tuna
Plain old canned tuna tastes good on its own, with some mayo or mustard, or along with some crackers or celery.
The options are basically limitless here, and tuna contains 39 grams of protein per cup! It's also got omega-3 fatty acids and B vitamins to keep you humming along nice and strong.
Canned salmon is another idea if you're not a tuna fan. There's even canned chicken breast!
12. Fresh Fruits
If nothing else take some fresh fruits with you to eat quickly if you need to. Apples and bananas are my go-to favorites. If you throw in some peanut butter as well and you'll have something that'll keep your hunger satisfied even longer.
Frequently Asked Questions
1. What About Coffee and Energy Drinks?
Nothing's wrong with a cup of joe, but you do need to be mindful of how much coffee you're actually drinking.
Too much caffeine can give you the jitters and fill you with anxious thoughts, not exactly a good thing when working in an already stressful environment.
Likewise, energy drinks provide that initial high but are followed by shakiness and a serious crash. Plus, there's the sugar content to consider.
If you're buying fancy pre-packaged lattes from the convenience store, they're probably packed with added sugars that you don't need. Same thing with energy drinks.
Instead, stick with basic water to stay hydrated throughout the day.
If you need something more exciting, consider adding chia seeds and cucumber to the mix, or even just a bit of lemon.
Citrus is a natural way to wake up the mind, so try adding lemon, orange, or lime slices to your water. Berries also work well in water and add antioxidants into the mix.
If you're wanting a pre-packaged option for water and has some flavor in it try getting La Croix flavored sparkling water. They come prepackaged and ready to go.
You might have seen them at the store. The packaging looks like this…
Our favorite flavor is the Sparkling Grapefruit.
2. Are there any Good Options in the Vending Machine?
Many vending machines in this day and age will have some healthy options.
If a vending machine is a route you're going to use for whatever reason try to get the healthy snacks.
This will probably be the bake chips and trail mix. Some healthier options we've seen in a vending machine are:
Planters (snacks)
Baked Lays
Sun Chips Original
Fig Newton's
Nature Valley Granola Bar
There are others, but hopefully, this gets you on the right track.
3. What about healthy snacks for night shift nurses?
Any of these options we listed here could work as a great healthy snack alternative for night nurses.
If you're a nurse that works nights and you've got some other healthy snack alternatives feel free to share them in the comment section below.
Conclusion
As a nurse, it's important to take care of other people, but also yourself.
Try these snack ideas out to stay healthy and energized while making a difference in others' lives!
Related Articles on Healthy Snacks for Busy Nurses