How To Start A Nurse Blog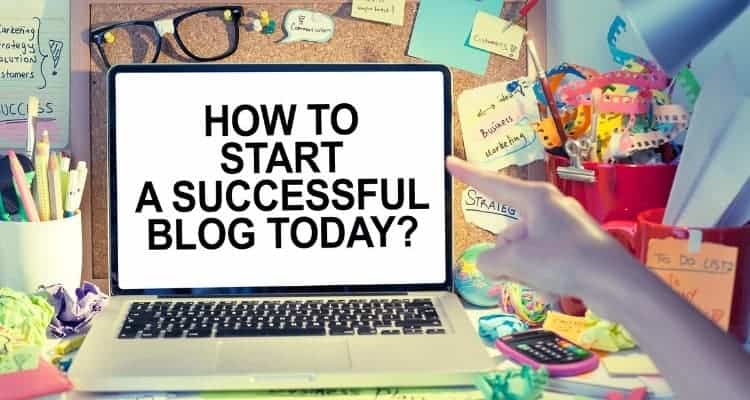 So you found yourself wanting to start a nursing blog. Or maybe you're wanting to start a general health blog.
Some of the questions you might be asking yourself is
How do you start a nurse blog?
What are the first steps needed to create a health blog?
How much is it going to cost?
Do I need to hire a web developer?
We're going to delve into the nitty-gritty details of starting a nursing blog in this article.
*Disclosure: This article on how to start a nursing blog may contain affiliate links. If you click and make a purchase, I may receive a commission. For more info, please see my disclaimer.
Who is This Guide For?

But first, who is this "how to start a nursing blog" guide for?
This blogging guide is for you if you're a nurse who wants to start a blog but doesn't know-how.
If you want to start a blog as a way to get money fast, this post is not for you. Blogging has many rewards, but making money in just a few weeks isn't one of them.
Sure, there are exceptions to this, but blogging, in general, takes at least a year or two before you can start making money and even longer if you're wanting to make income replacing income.
If after reading this and you're still wanting to start a nursing blog, then keep reading.
Why Should You Start a Nursing Blog?
But why start a nursing blog? Here are a few reasons why you should.
1. Teach others
Blogging provides people space on the internet. You can use this to share your experiences and knowledge.
As every nurse has a different experience, you can provide an insight into your work or valuable tips for others.
Best of all, you can connect with other nurses.
2. Learn new skills
Blogging isn't just about writing.
Along the way, you'll learn how to use social media to promote your brand, do a little bit of search engine optimization (SEO), create graphics for your images, become a better writer, or design websites.
Learning a thing or two about blogging helps expand your skillset, which you can use for your future employment if you decide to switch careers.
It can also be used as an extension of your digital resume. Having a blog can help boost your professional authority when it comes to internet savvy employers.
3. Reflect on your nursing career
Besides being an excellent resource for nursing topics, your blog can also serve as your digital diary.
By publishing your nursing experiences, you can see how much you've grown over the years and check how your goals may have changed.
4. Inspire others
With your blog, you can show people a different side to nursing.
People who want to take up nursing might get inspired thanks to your blog. Your writing can also provide extra motivation to other nurses.
5. Passive income
Finally, blogging can become a passive income in the long run. Don't make this your short term goal for blogging.
The reason for this is because while blogging can be lucrative, it's not something that can be achieved in a matter of weeks or months.
Unrealistic expectations are why many new nurse bloggers quit before they've managed to earn any money.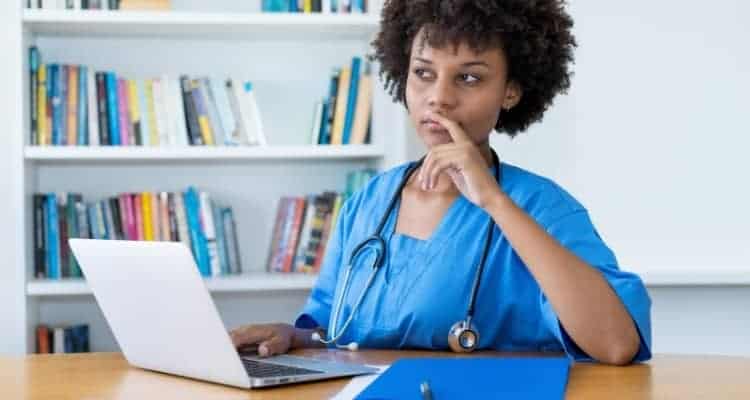 Things You Should Consider Before Starting a Nursing Blog
What will be your niche
People will tell you the first thing to starting a blog is finding your niche.
But what is a niche? A niche is a specific topic, subject, or category you're going to write about in a nutshell.
But to better understand it, a niche is the people you want to target—the people you want to read your blog.
By knowing this, you can easily write content that resonates with them.
Are you going to be writing for nurses who love to travel, nurse moms, students who want to take up nursing, or nurses who blog?
Pro Tip:

It's important to note that while we focus on nurses and nursing-related topics, you don't have to blog about nursing.

You don't even have to blog about anything healthcare-related.

Are you an avid golfer or swimmer? An excellent chef or gardener? Or any other unique hobbies or interests?

Then maybe you should consider blogging about those topics.
When you know who your readers are, you can create high quality and valuable content that's geared toward them.
What will be your blog name
Come up with a short and catchy blog name. It should be easy to remember.
Take your time in coming up with a blog name. It took me a few days before I could decide on my blog name.
Remember, your blog name is going to be there for a very long time. You're going to be known for it. And if you do decide to change it later, it's going to be very hard.
Finally, make sure that your blog name reflects what you'll be writing about.
Pro Tip:

While you should be thoughtful in picking a domain name, don't use this as an excuse not to get started.

Once you've decided on what your niche is going to be, sometimes it's best just to get started.

While switching domain names later is annoying, I would argue it's better to get started and change domain names a year or two from now than to have never gotten started because you were too focused on coming up with the "perfect" domain name.
How much time can you dedicate to blogging
Blogging takes time and effort to build.
If you have a full-time job or kids, you'll have to find some time to work on your blog.
Try to produce a decent amount of valuable content monthly.
You can start by publishing at least one post per week. Try creating a schedule for your blog and make sure you stick with it.
Blogs take time to grow and to be successful, you need to be consistent.
What's your end goal
What's your blog's purpose and end goal?
Is it to share your story, make money, spread the word on a topic you're passionate about, or entertain people?
Decide if you want a hobby blog or a side hustle that brings passive income. Keep this in mind when starting your blog. You don't have to decide right away.
If you want to monetize your blog, you'll have to be ready to take a few courses so you'll know what you should be doing and what tasks are wasting your time.
Investing in blogging courses can help take your blog to the next level, increase your email list, sell a product, or boost your traffic. => We have a list of awesome blog courses at the end of this post you can take.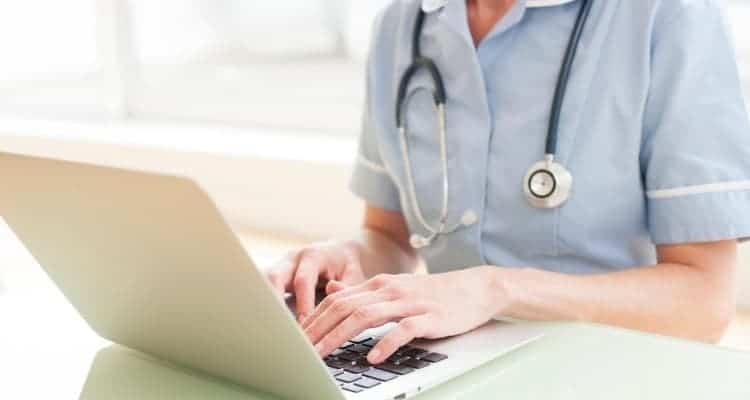 How To Start a Nursing Blog
But how do you start a nursing blog exactly? Here's a step by step guide to help you create a blog in a matter of minutes.
Step 1: Choose a Domain Name
First things first, have you decided on your blog name? If you have, it's time to buy your domain name.
What's a domain name?

A domain name is the web address you type in to get to a website. For example, "google.com" "yahoo.com" would both be domain names that take you to those companies' respective websites.
I highly recommend buying from Namecheap. Just like its name, you can buy domain names here for cheap for as low as $8.88 per year.
Tips for Getting a Domain Name

When getting your domain name, don't put any "-" in between the words.

Make sure you also don't have words that end and start with the same letter, so you don't risk having a domain name like this one – www.nursesshouldblog.com or worse www.butthatsnotall.com.

These can confuse your readers when typing down your site.
Step 2: Select a Blogging Platform
Next, choose a blogging platform.
There's a lot of options for these such as:
Wix
Squarespace
WordPress.com
WordPress.org
Blogger
Medium
Just to name a few.
Out of all these options your best choice would be WordPress.
WordPress offers more customization options even if you don't know any coding.
Because if you don't know how to code there are literally thousands of WordPress plugins out there in the WordPress community to help you get your website looking (and functioning) like you want it without you knowing how to code.
Step 3: Get Hosting
When you're done choosing your domain name and blogging platform, it's time to select a web host.
What does a host do?

Your host stores all your site's data including photos, videos, text, etc.
There are a lot of hosting plans available, and they come in different price ranges. Here are some options you might want to consider.
Bluehost: is one of the most affordable options. Hosting starts at only $3.95 per month. It's perfect for any beginning blogger.
Siteground: on the other hand, it is a little more expensive than Bluehost but offers several tools that make managing your site easier. It also has a 24/7 support team.
Bigscoots: is a more expensive option than either Bluehost or Siteground. With that more expensive option, you'll get a managed service and support that is even better.
Pro Tip:

If you look hard enough, you'll see a lot of conflicting information about which host you should pick.

Honestly, for a blogger, just getting started much of those debates will only confuse you.

For a beginner, you're probably better off starting with Bluehost.

They're not the fastest host out there, but they're one of the cheapest with one of the simplest WordPress setups out there.

Once you get comfortable and you're sure you want to stick with blogging then you can look at moving your website to a faster host.

Get Started on Bluehost TODAY.
If you're done with your hosting, you can now start installing WordPress.
Step 4: Find a Theme
Now, it's time to pick a theme.
WordPress has tons of free themes you can choose from. Your theme will provide the framework for your site.
If you don't have the budget yet, you can start with a free theme until you find a premium theme you can afford.
However, do keep in mind that most free themes are outdated or poorly built.
If you're planning on getting a paid theme, I highly recommend you choose from:
What's a Theme?
A theme is what gives your website the look and feel and a lot of the basic functions that it has.
Step 5: Install Plugins
Plugins play an important role in how your blog is going to function.
However, with thousands of plugins available, it can be hard to choose which one to install.
To help you, here are a few plugins you should have:
Yoast SEO: will help you optimize your blog post so search engines can find them easier.
Akismet: will filter spam from comments, contact forms, and trackbacks (don't worry about what a trackback is for now).
Social Snap: this makes it easier for your readers to share your content.
WP Rocket: is a caching plugin that will help increase your site's speed.
Updraft: is a backup plugin that's going to save you when things go wrong on your site. It regularly creates backups for your blog.
Step 6: Customize
Now, it's time to customize your site and put it all together. You can start by:
Creating a logo: Don't have a clue on how to create a logo? You can head over to canva.com and create your very own logo. (No, you don't have to pay for anything.) You can use Canva for free and then upgrade it later to get access to more features. Once done, upload that to your site.
Set the colors: What are your brand's colors? Go to your blog's color settings and play around until you find what colors you like.
Menus: Your menu options will be different depending on your theme.
Widgets: These are the elements found on your site's sidebar and footer area. You can opt to add an image, links, texts, or other info using widgets.
Step 7: Publish Important Pages
Now it's time to set up several important pages for your site.
1. About Page
First things first, create an about page. But just because it says "about page" doesn't mean you can start writing your life story there.
Your about page is where you will tell your readers how you're going to help them and what they can find on your blog.
2. Contact Page
On your contact page, you can either place your email address there or a contact form in case someone has a question or want to reach out to you.
3. Privacy Policy Page
For your privacy policy page, disclose all the information on how you are gathering, managing, disclosing, and using the data of your site visitors.
Privacy policy pages are legally required to protect a reader's privacy.
This is especially true if you're collecting information like email addresses from your readers.
4. Disclaimer
In a nutshell, your disclaimer page protects you from any lawsuits.
Here, you'll explain how you can't be held legally responsible for your published posts.
5. Terms and Conditions
This is where you write about what your readers can expect from your nursing blog.
Pro Tip:

For your privacy policy page, disclaimer, and terms and conditions, you can find several templates online.

I highly recommend investing in this legal template bundle.
Step 8: Write your first post
Congratulations! Now, you're ready to start writing your first post!
Here are a few things to keep in mind before hitting that publish button:
When writing your blog posts, ensure that they are SEO-friendly. You can check Yoast SEO for any suggestions on optimizing your post.
Tick your category box.
Edit your page URL. Here's a simple guide on keeping your URLs SEO friendly.
How long should your blog posts be? Ideally, get your post to the 1,000+ word range. Here's an example.
Finally, make sure to write posts that help your readers. Most people will only go to your site to find answers.
Step 9: Promote your blog
Once you've got a handful of blog posts written, you can start promoting your blog.
Choose one or two from these social media sites:
YouTube
Pinterest
Facebook
Instagram
Twitter
Don't even try attempting to promote to all the social media sites, or you risk spreading yourself too thin.
It's best to focus on a few social media sites and hyperfocus your efforts there.
You'll find better results that way.
Step 10: Make money
Now it's time for the fun part – making money.
Here are a few ways on how to make money using your blog.
1. Ads
Running ads on your blog is one of the most common ways of making money.
You can sign up for Google Adsense. However, they're not that worth it.
Ads can slow down your site.
If you want to run ads on your blog, I highly recommend you grow your blog first and join a premium ad network such as Mediavine.
2. Affiliate Programs
Another way of making money on your blog is through affiliate programs.
You can join an affiliate network or check out your favorite brand's affiliate program.
What is affiliate marketing? It's where you recommend products or services you love and get a commission every time someone buys through your link.
3. Selling Products or Services
You can also sell products and services on your blog.
If you're a great social media manager, you can use your blog to showcase your portfolio.
If you love doing crafts, you can sell some on your site.
4. Sponsored Posts
Finally, advertisers can pay you to place a sponsored post on your blog.
The price will depend on your blog's traffic, reach, or engagement.
Once you become an authority in your niche, you'll find advertisers approaching you.
What are sponsored posts? Sponsored posts are posts that advertises pay you to write. Think of it as the advertiser paying you to advertise them to your blog audience.
These are just a few ways on how you can make money blogging.
There are a lot more, and that's what makes blogging so great. The possibilities are endless!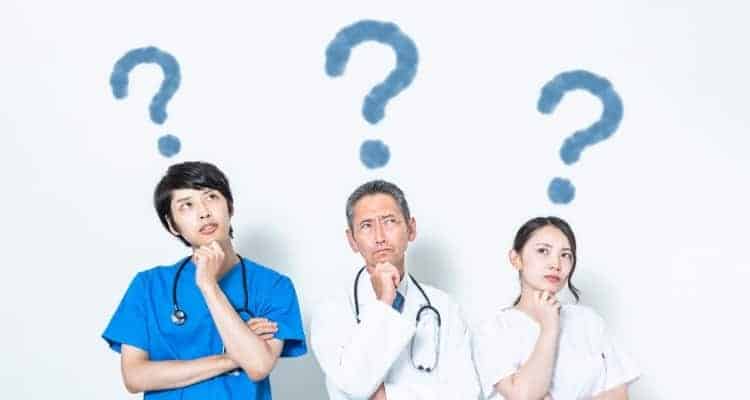 Frequently Asked Questions
How often should I blog?

As often as you can! Feeding your blog content will help it grow. If you can publish one post per week, that's great. But if you can publish three or more in a week, that's even better!

However, do keep in mind that quality is your first priority. It's better to publish one high-quality post per week than publish three low-quality posts per week.

How much does it cost to start a nursing blog?

The amount of money you're going to spend on starting a nursing blog will depend on your goals. When you add the necessary expenses like hosting and domain name, you can spend as low as $57 to start a nursing blog.

What should I do if my domain name is taken?

If the domain name you're planning to get is already taken, move on to your next domain name idea. I've had this happen to me a lot of times. But because my domain name is already taken, I was able to think of a better one.

How long does it take to make money blogging?

It depends on how much effort and investment you want to put into your blog. You can make money as early as 3 months (probably won't happen this quick) to 2 years. If you want to make money blogging, I highly recommend you invest in a few courses.

What are some blogging courses I can take?

Here's a list of some good courses aspiring nurse bloggers can take.
•Elite Blog Academy
•Blog By Number
•Blog Simple Framework
Need more help?
I hope this guide on how to start a nursing blog has answered your questions.
If you need any help, feel free to comment below, and I'll do my best to get back to you!