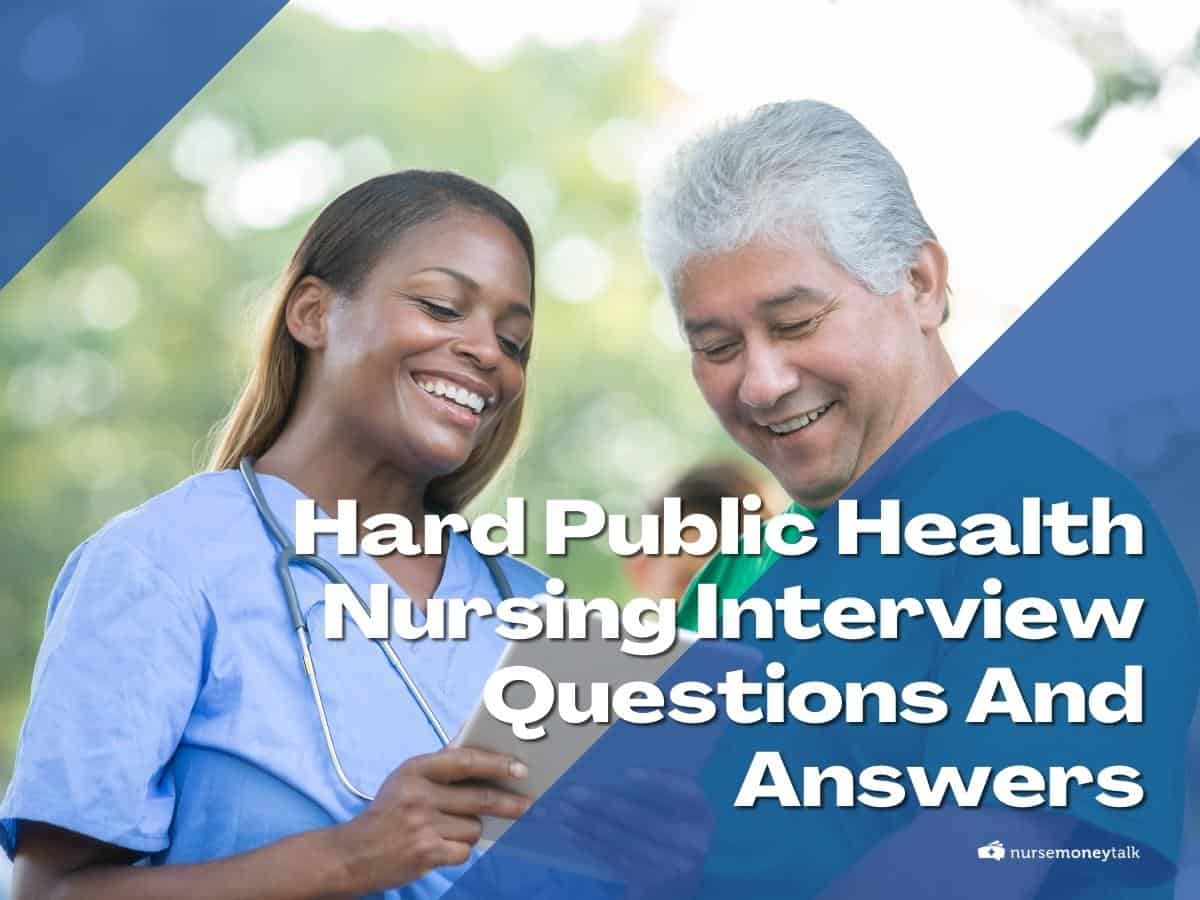 Now that you were invited for the interview, you can be sure that your resume has made an impact and that the hiring manager is interested in your skills.
Your job is to convince them that you are the best person for the job.
Here are ten questions you can use to prepare for the public health nursing interview.
Public Health Nursing Interview Questions and Answers
1. Tell Me About Yourself.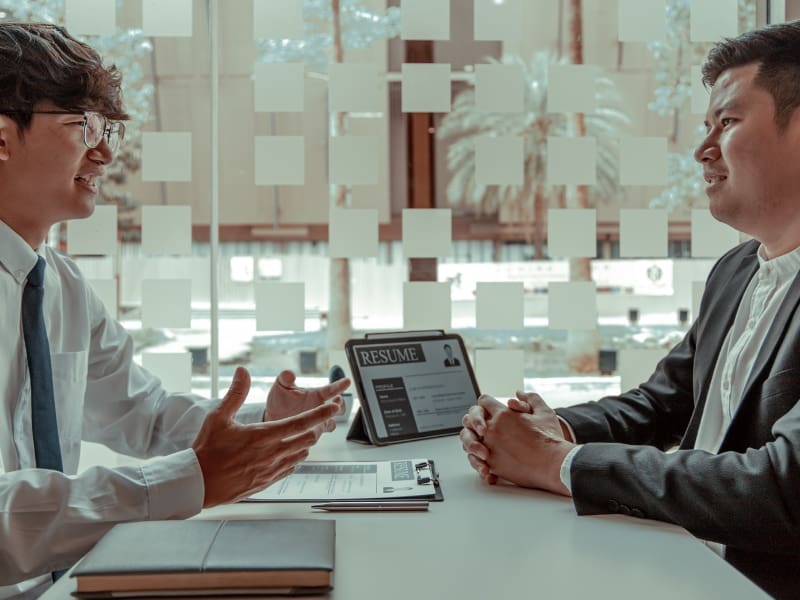 Usually, the interviewer asks this question first as an icebreaker.
They know that you are nervous coming in for the interview and allow you to introduce yourself to the interviewer in a way that relates to the job you are interviewing for.
Answer:
"Hi, my name is Anne, and since I was a child, I have seen myself as a nurse.

I love how nurses can help people feel better by administering treatment and chatting with patients to give them health advice that actually helps when people follow it.

I have always wanted to be that person to help improve others' quality of life by helping them access the health services they need.

I loved working in a hospital ward, but I prefer working out in the community where I can treat patients in their own environment.

That is why after nursing school, I completed public health nursing certification to be able to work in your department."
2. In Your Words, How Would You Describe the Public Nurse Role?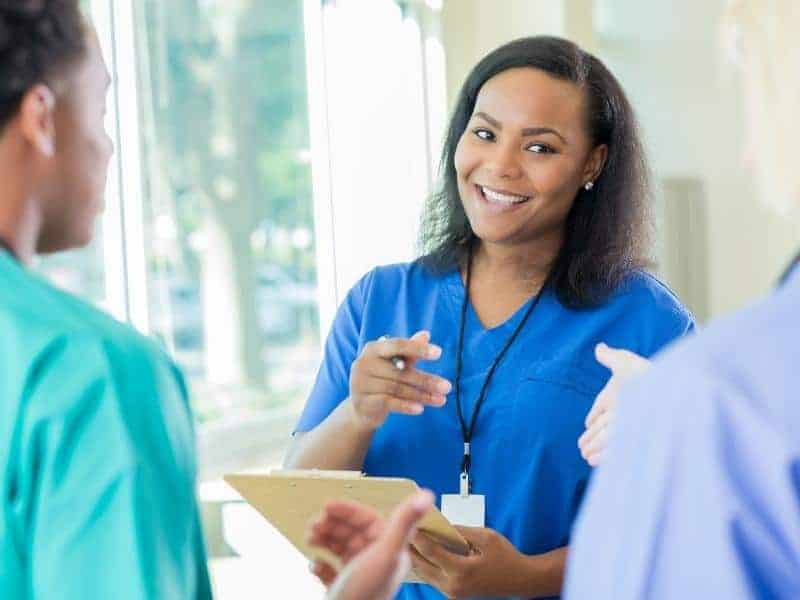 The hiring manager needs to confirm that you know what a public health nurse does in her job.
You must demonstrate a thorough understanding of the job description and how public health nurses function in the community.
Answer:
"Public health nurse improves the health of the individuals in the community by preventing diseases and injuries, controlling and containing the spread of infectious diseases, and teaching people about healthy habits.

They also investigate any health hazards present in the community environment and take appropriate action when needed.

Additionally, they develop plans, programs, and policies to guide community health initiatives and provide innovative solutions to health problems affecting specific communities."
3. How Would You Tell a Patient Bad News?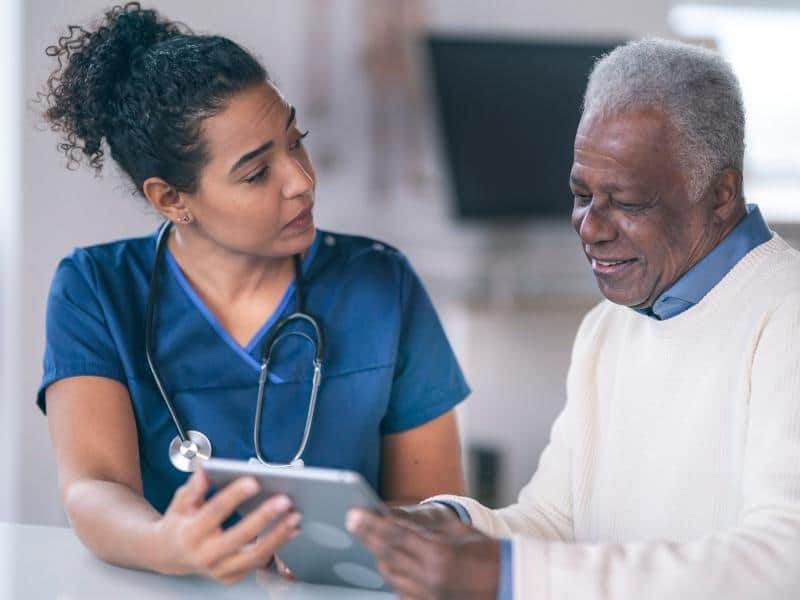 Telling bad news to patients is not easy, but unfortunately, sometimes public health nurses need to convey a diagnosis that is likely to have a poor outcome for the patient.
The interviewer wants to know how you would approach such a situation. Your answer should show the steps you take when giving bad news to patients.
Answer:
"First, I would make sure I have all the facts about the patient's condition and how it will affect them.

If family members are present in the room, I will introduce myself to them.

Before telling them the bad news, I would make sure that the patient is comfortable discussing sensitive information in front of the family members and that the environment is private and free of distractions.

I would then relate all the facts clearly, using layman's terminology to ensure that the patient understands what I am telling them.

Once they had a minute or two to process the information, I would ask them if they had questions. I would answer any questions and allay their fears as accurately as possible.

I would leave them then and let them know how to contact me or call me when they have more questions or need more information."
4. What Would You Do If You Saw Another Nurse Not Following Proper Hygiene or Safety Protocols?
This question determines your leadership abilities and how you work as a healthcare team member.
Your answer should be sincere and show the interviewer that you would handle such an incident in a diplomatic way that protects the patient and supports the institution's rules and protocols.
Answer:
"As a Public health nurse, I know the importance of following hygiene and safety protocols.

I am also committed to ensuring that all patients receive high-quality care.

In this case, I would assess whether any harm was done to the patient. If not, I would speak to the nurse privately, letting them know what I saw and how to correct their actions.

I would also note the incident in the patient record and, if necessary, report it to my supervisor."
5. How Would You Work With a Patient Who Does Not Want Your Help?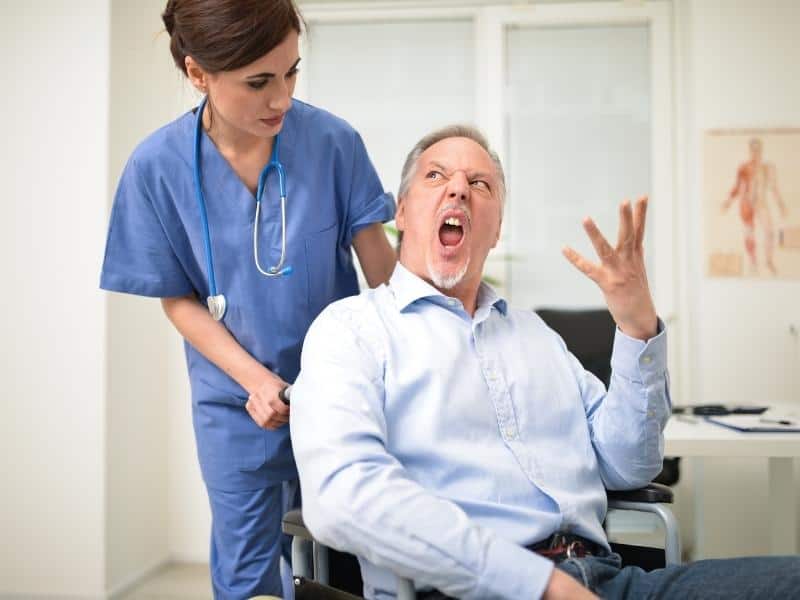 Public health nurses often encounter members of the public who are challenging and refuse to follow health advice.
The recruiter wants to test your interpersonal skills and ability to manage challenging patients.
When drafting your answer, demonstrate your patience and communication skills required in such difficult situations.
Answer:
"When a patient does not want to listen or follow my advice, I always try to understand the situation from his point of view.

I ask clarifying questions to find out what his real objections are and try to explain the benefits of following prescribed treatment plans.

I talk to the patient to get him involved in planning his treatment and make sure that their healthcare needs are met while at the same time, they feel like they keep the autonomy over what happens to them."
6. Tell Me About the Time You Helped A Patient Improve Their Life By Giving Health Education And Support.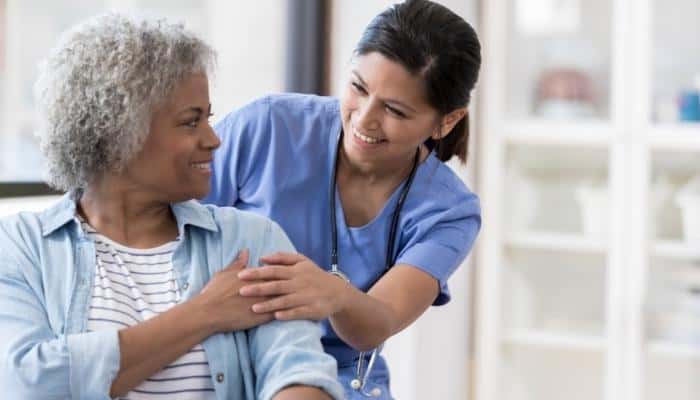 Health education is a big part of public health nursing.
Your answer should indicate how you used your communication skills and knowledge of available public resources to help patients understand the importance of taking action to improve their health.
Answer:
"I worked with a patient who was struggling with obesity and hypertension.

The patient was aware that she needed to take action to improve her health but did not know how to make the necessary lifestyle changes.

I talked to the patient offering emotional support and advice on healthy food choices.

I also showed her where she could enroll in nutrition classes and the nearest gym.

It was tremendously rewarding when the patient came to see me after a couple of months, and she lost some weight and became more physically active."
7. Are You Familiar with Public Health Databases to Locate Patients And Update Their Records?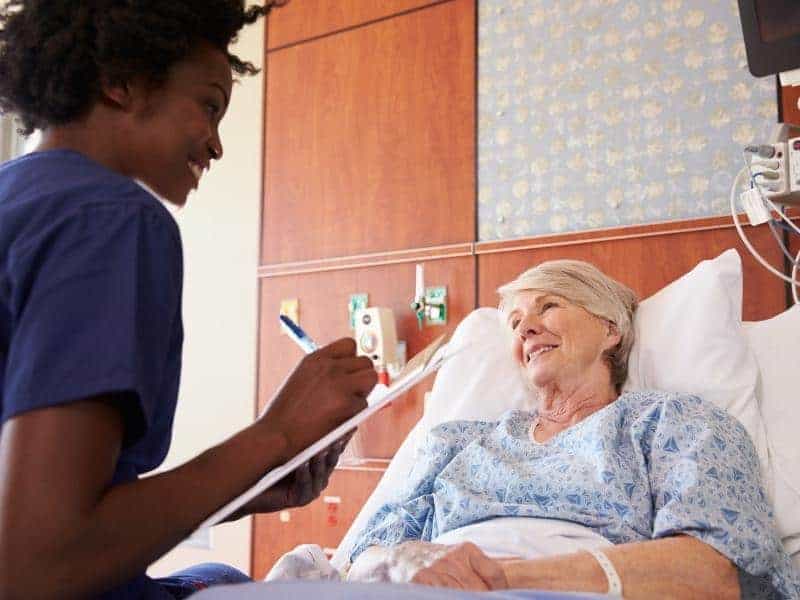 The interviewer wants to determine whether you have experience working with public health database systems.
Use examples from your experience to showcase your ability and skill to complete tasks using public health databases.
Answer:
"Yes, I have used public health databases before.

When studying for my public health nursing certification, we were allowed to track patients' contact details, medical history, and insurance coverage.

I also used the system to research patients' treatment options to ensure they get the best care.

I can use the system to update all new changes in patient information, their diagnosis, or changes in medication."
8. What Do You Think Is the Most Important Topic To Educate Your Community
As a public health nurse, you are responsible for educating your community about important health trends and providing patient care.
The interviewer wants to assess your experience in such a role to determine whether you have insight into community health needs.
Answer:
"I find that the community I worked with lacks knowledge about where they can access medical help for their health conditions.

I always encourage patients to seek medical help as soon as possible because most health conditions can be treated more successfully if the patients seek help early in the disease process.

I am always trying to provide information on how to access health resources to people with little knowledge about staying healthy.

If the patients trust me, they are more likely to seek help when they experience health problems."
9. Why Is It Necessary to Track Patient's Progress?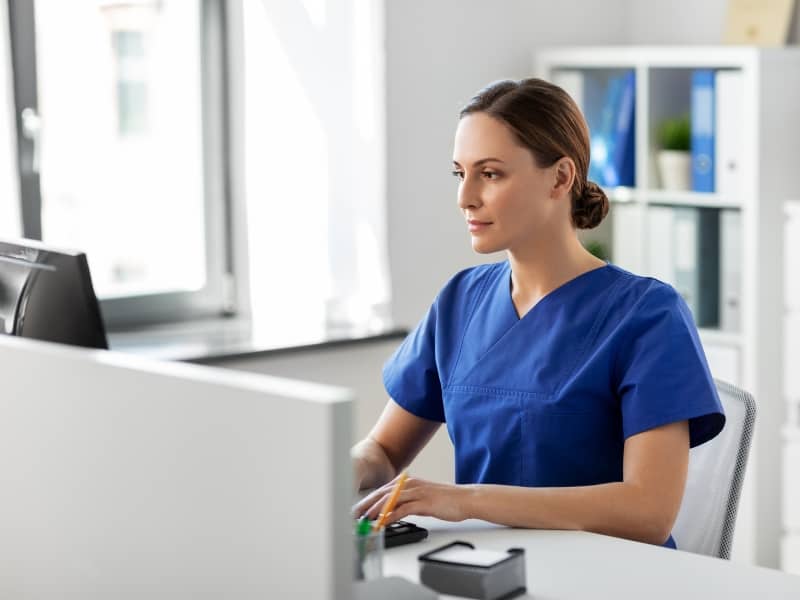 The interviewer may ask this question to determine if you are familiar with the importance of disease tracking.
Tracking disease incidence is part of the public health nurses' job description.
Therefore, make sure to include any examples of effective progress tracking you have experienced.
Answer:
"Tracking patient's progress is important because it gives us a picture of what type of health issues are present in the community.

This knowledge helps us design better preventive care campaigns.

Tracking also builds trust between community members and public health nurses and helps build better relationships.

I had a patient whose progress I was tracking, and it helped me build a good rapport with him.

That relationship changed his attitude towards medical services and convinced him to seek the necessary medical care."
10. How Do You Feel About Working In A Changeable Environment?
As a public health nurse, you may find that your work changes often. Sometimes you may need to be the community educator, other times, you may need to provide nursing care in a clinic.
You may also sometimes need to help develop a public health program. The recruiter will ask this question to ensure you can cope with all these changing responsibilities and that you can adapt to change.
Answer:
"That is why I love public health nursing. I chose this field of nursing to be able to serve my community better.

Changing tasks makes me feel more productive and helps to keep me motivated in my work."
Key Takeaways
These questions and others like them will likely be asked during your interview.
Use them to prepare your model answers and practice answering them in front of a mirror.
The more you prepare for the interview, the more confident you will feel, and confident candidates are more likely to be hired. Good luck.
If you would like to watch a video, check out this video that's on YouTube.
Have You Read These Yet?