10 Hard Aesthetic Nursing Interview Questions and Answers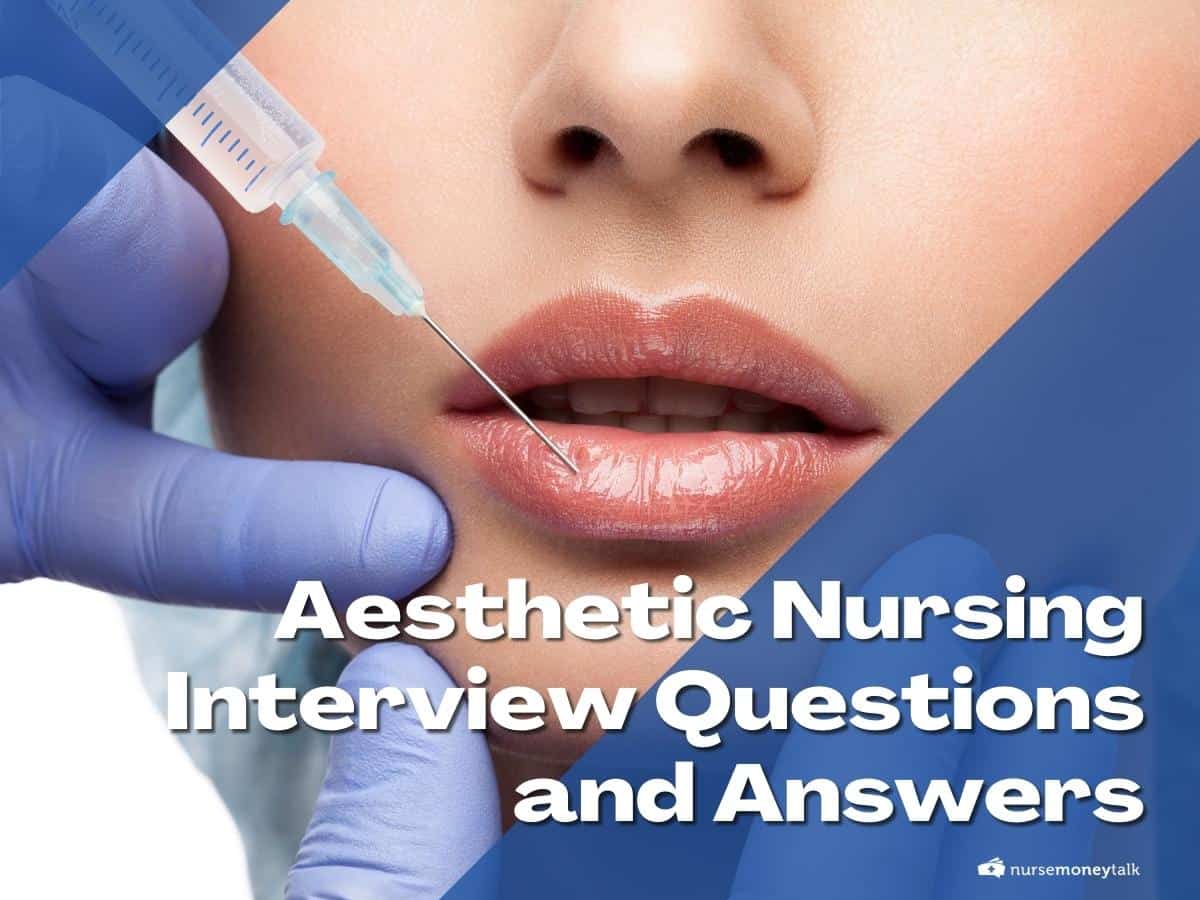 Being a registered nurse gives you many choices of where you want to work.
If you are passionate about making people feel better by improving their appearance, then working as an aesthetic nurse may be your dream job.
To prepare for your aesthetic nurse interview, here are ten questions for you to practice and create succinct answers that will impress your interviewer.
Aesthetic Nursing Interview Questions and Answers
1. Tell Me About Yourself
The interviewer uses this question to open the interview.
The best way to answer this question is to tell them your values, beliefs, and passions. Let them know what makes you unique.
Describe your career path and why you are applying for the position offered.
Answer:
"My name is Joanna. I completed my nursing education in Chicago.

My sister is battling a chronic condition, and she has inspired me to help people navigate their treatment plans and learn more about how people can improve the way they look.

Now, I want to work for you as an aesthetic nurse."
2. When you perform an aesthetic procedure on a patient, how do you ensure their safety?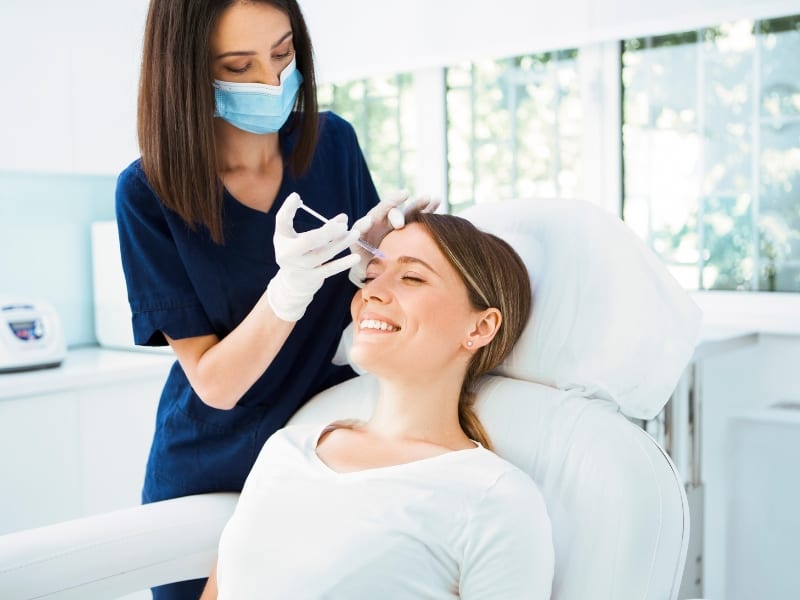 This question will tell the interviewer about the skills and knowledge you have to make you a safe practitioner. Your answer should include examples from your previous experience of how you go about ensuring a patient's safety during procedures.
Answer:
"I never start a procedure without thoroughly reviewing the patient's relevant medical history.

I check that there are no contraindications, allergies, or other problems that could make the patient react badly to the treatment.

Before each procedure, I explain the step-by-step procedure and answer any patient questions.

Sometimes during that time, I discover more information about their health conditions than there is written in the patient's record.

I also monitor patients closely during the procedure for any signs of adverse reactions or distress."
3. Which Aesthetic Treatments Do You Have the Most Experience Performing?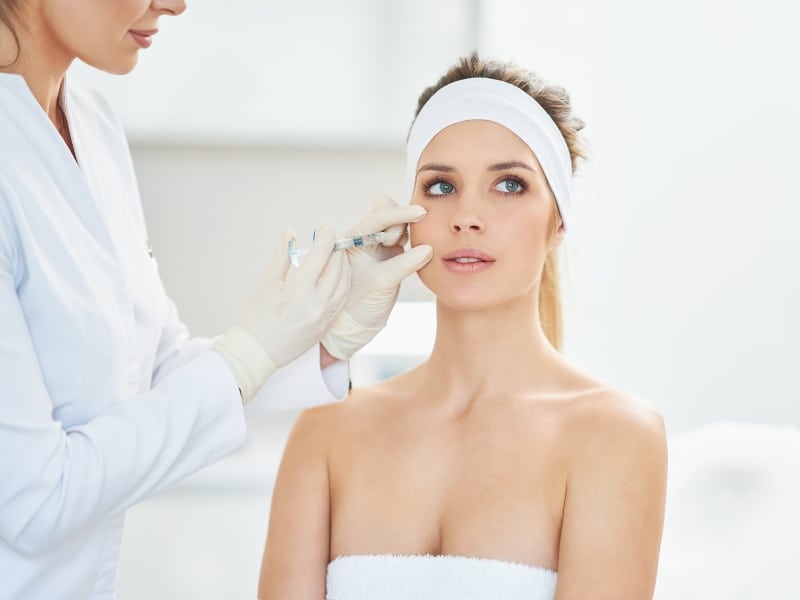 Before hiring you, the interviewer needs to determine your experience with aesthetic treatments.
It will help the employer determine whether you will be able to work independently from the start or whether you will need extra training.
Your answer must be sincere and truthful. You should also highlight any treatment you are very comfortable doing. 
Answer:
"I have worked as an aesthetic nurse for the past two years, and I am most comfortable with injectables such as Botox and Dysport.

I am also familiar with dermal fillers like Juvéderm, Restylane, and Belotero.

I also worked with laser treatments, including IPL, CO2 lasers, and radiofrequency micro-needling."
4. If We Asked You To Help Us Design A Strategy To Improve Patient Satisfaction Rates, How Would You Go About That?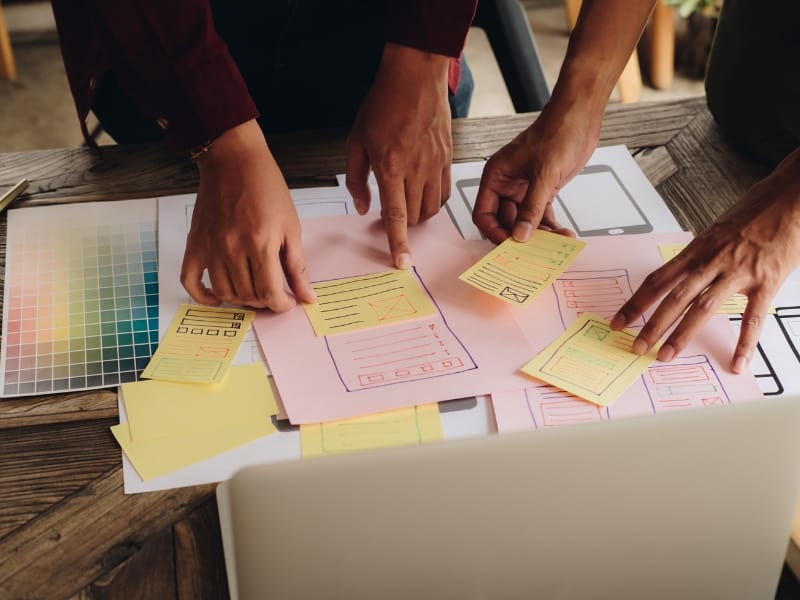 The interviewer wants to determine your insight into the profession and customer service skills.
They are also looking to see if you have creative ideas for customer service. If you get hired, they may use your strategies to help future patients experience more satisfaction during their visits.
Answer:
"I think providing excellent customer service will satisfy patients more. By creating a welcoming environment for patients in the clinic and online, our satisfaction ratings would go up.

This can be achieved by training staff to be attentive to patients' needs and providing a clean, inviting environment.

The procedures offered by the clinic should be in line with the best practices. The current practices should be reviewed and changes made to ensure we offer the highest possible standard of care.

We could also implement a feedback system where the customers tell us about their experience to identify areas we can improve."
5. How Would You Administer a Botox Injection?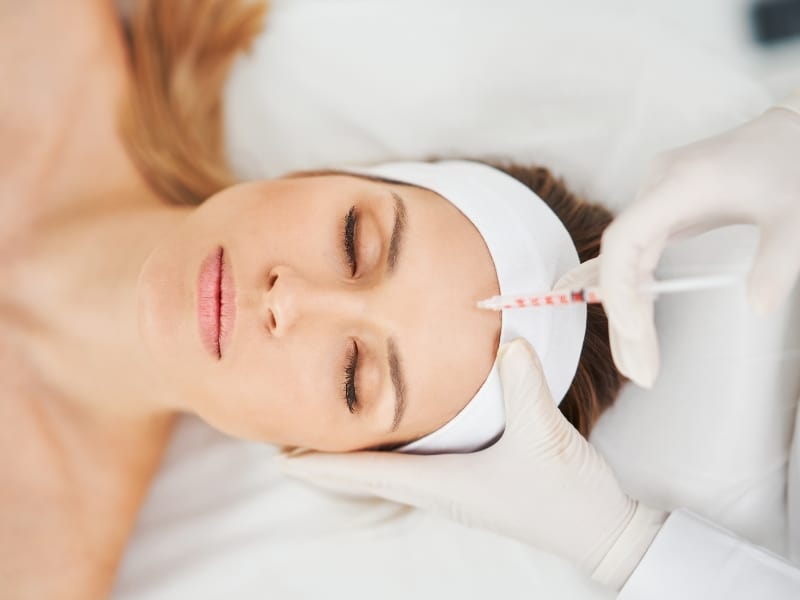 Botox is one of the most common treatments aesthetic nurses administer.
You can demonstrate to the interviewer that you are experienced in this procedure by using examples from your experience to highlight your skill, knowledge, and ability to administer Botox injections.
Answer:
"Botox is a toxin injected into a patient's face to treat various issues like crow's feet, forehead wrinkles, frown lines, and bunny lines.

To administer the treatment safely, I have studied facial anatomy and understand how to inject Botox to achieve the desired effects.

I think of myself as a safe practitioner and always follow protocols and guidelines set by the clinic.

I provide excellent patient care during the procedure and deliver exceptional results."
6. Which Quality Makes You Stand Out from Other Applicants?
The interviewer needs to determine whether you will fit the existing team well.
To do that, they need more information about your personality. Often they look for someone hardworking, dedicated to the job, and passionate about being an aesthetic nurse.
When formulating your answer, think of anything that makes you unique. You should also mention any certifications or training you completed.
Answer:
"I have worked as an aesthetic nurse for the past two years to work sufficient clinical hours to take the Certified Aesthetic Nurse Specialist (CANS) exam.

I developed extensive knowledge of aesthetics during this time, including laser treatments, injectables, chemical peels, and skin care regimens.

My patients benefit from personalized treatment plans tailored to their unique needs.

I can connect with my patients to develop a professional relationship built on trust that helps to create a comfortable atmosphere where they feel safe while receiving their treatments."
7. Have you ever set an important personal goal? Did you achieve it? What strategies did you use to accomplish it?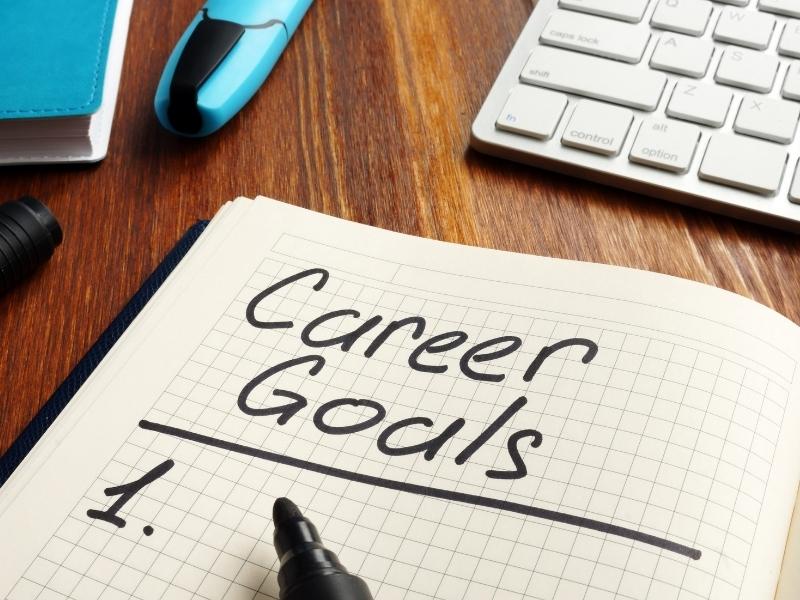 Employers look for applicants who can demonstrate a determined character.
If you have achieved goals in the past, you are more likely to be career oriented and focused. By achieving goals, you also demonstrate that you can overcome obstacles.
To impress the interviewer, share a goal related to aesthetic nursing. Tell them the steps you took to accomplish it. Tell them if there were any obstacles you had to overcome to achieve it.
Answer:
"My goal is to pass my CANS certification as a way to improve my skills in the aesthetic field.

I have worked the required amount of clinical hours as an aesthetic nurse, studied the educational materials, and now all left is writing and passing the exam.

To ensure I complete my goal by the end of this year, I have registered for the exam and paid the fee to prevent myself from postponing it.

I know there is no backing out once I pay the required fee. I will write the exam on the specified date."
8. Tell Me About the Time You Had to Persuade A Patient To Agree To Something. How Did You Manage to Persuade Them?
Sometimes patients come to the aesthetic clinic with preconceived ideas of what treatment they should get, even if what they want is not in their best interest.
As an aesthetic nurse, sometimes you must persuade a patient to abandon their plan in place of a better-suited treatment, as you recommended.
By asking this question indirectly, the interviewer can also gauge whether you approach your practice ethically. Your answer should relate a story from your experience when you had to deal with such a situation.
Answer:
"Ideally, I never try to persuade patients to do something I want them to do.

However, there is so much bad advice in the popular media about cosmetic treatments that some patients come to the clinic looking for an unsuitable treatment.

They may want a Botox treatment, but pre-existing conditions prevent me from administering it safely.

I talk to them and explain why they cannot have Botox injections, and then suggest other treatments like fillers that will achieve similar results without the dangerous consequences.

Most of the time, I give patients time to read up on the alternative treatment options, and once they make their choice, they will return to complete their treatment."
9. What Professional Accomplishment Are You Most Proud of And Why?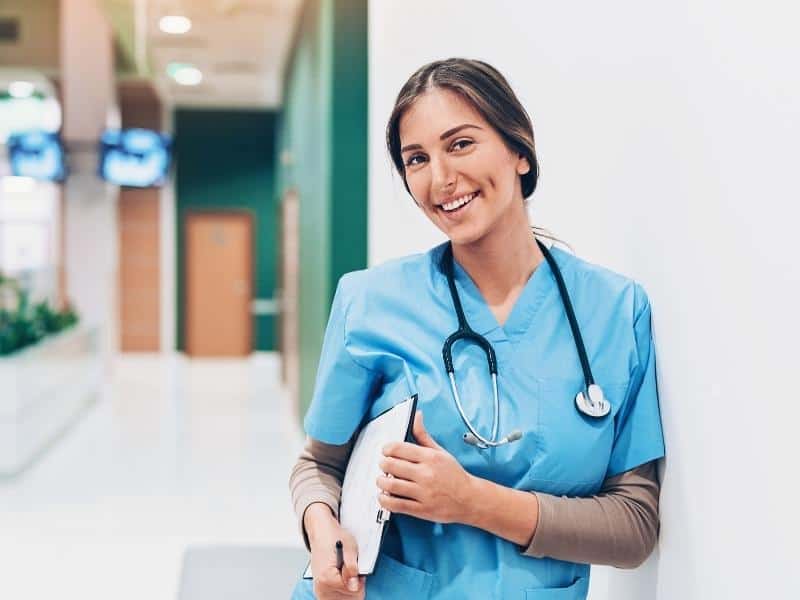 Hiring high achievers is considered a bonus for employers. That is why they often ask this question to find out about your most noteworthy accomplishment at work.
Answer:
"Earning my CANS certification will be my best professional accomplishment. I worked very hard for it, and it's something I am extremely proud of.

I hope that I can practice more advanced skills and procedures with confidence once I have the certification."
10. What Type of Aesthetic Equipment Are You Comfortable With Using?
The interviewer needs to determine the extent of your familiarity with aesthetic equipment. If you have used specific equipment, share an example of when you used it.
Answer:
"I have the opportunity to use a variety of lasers and radiofrequency devices to treat patients' skin conditions.

I understand the proper techniques and safety protocols when using these machines. I am also familiar with complex treatments like laser resurfacing and micro-needling.

I am confident I can add my expertise to your team and help patients achieve their desired results."
Key Takeaway
To get hired, you must demonstrate to the interviewer that you have the necessary skills and expertise.
To do that confidently, you need to practice answering the above questions.
Before the interview, prepare your personal answers to the questions and practice speaking them out loud.
Have You Read These Yet?