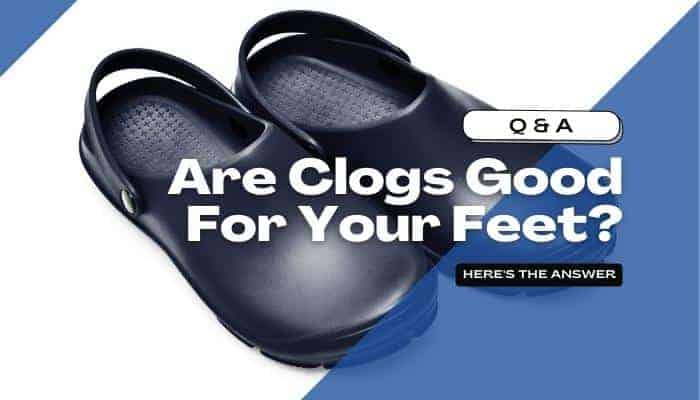 If nurses and doctors had to choose uniform attire forever, they would probably opt to wear clogs for the rest of their lives!
Clogs are almost standard in hospitals and a staple of nurse fashion. And for a good reason.
*Disclosure: This article on are clogs good for your feet may contain affiliate links. If you click and make a purchase, I may receive a commission. For more info, please see my disclaimer.
Are Clogs Good For Your Feet?
Clogs are proven to be great for foot health, offer additional support for nurses, and can help them prevent fatigue and pain associated with hours of work. Clogs are iconic, and they are a must-have for nurses working 12-hour shifts.
What are Clogs?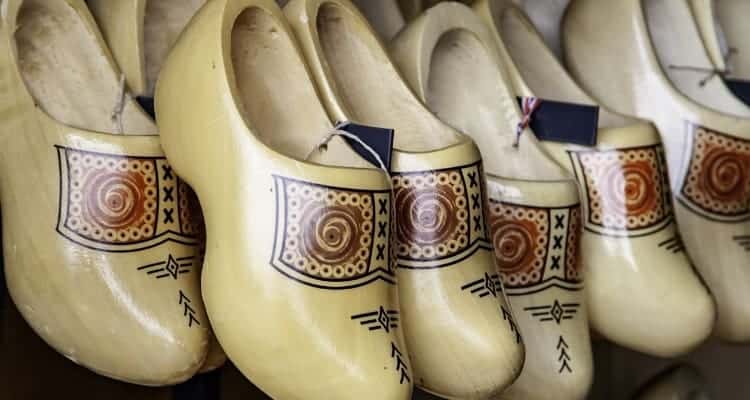 Clogs are recognizable for their rounded shape and clunky look. In fact, they're not just loved by nurses but also by the fashion community, which has turned clogs into fashion icons in recent years.
Clogs are simply the name for the design of the shape of the shoe. These shoes were originally made of wood and were used hundreds of years ago in the Netherlands for everything from farm work to factory work, and fishing.
Today, these shoes are still used in various industries, including:
Restaurants
Kitchens
Hospitals
Clinics
Office environments
Clogs themselves have various manufacturers, with Dansko and Crocs being the preferred brand for doctors and nurses.
What Make Dansko and Crocs Clogs Special?
Nurses need shoes that can provide adequate:
Support
Comfort
Breathability
Ease of cleaning
to help them during their shifts. Clogs designed by Dansko and Crocs have all of these traits, with Dankso clogs also having an APMA Seal of Acceptance.
This Seal of Acceptance is only awarded to high-quality products like Dansko clogs that promote good foot health and are made with the utmost safety and care in mind.
Crocs aren't too shabby either. This iconic brand recently won the brand of the year award in 2020 as sales skyrocketed even amidst the global pandemic.
The reason they won the award is due to their maximum comfort and appeal to not just nurses but regular shoppers everywhere.
How Clogs Can Help Foot Health
As a nurse, you don't want to just wear any shoes to work long hours. Nurses can, unfortunately, suffer from musculoskeletal ailments as a result of improper foot support and working long hours.
Such foot ailments/disorders can include:
Heel spurs
Plantar fasciitis
Bunions
Blisters
Callouses
Shin splints
Lower back pain
Clogs made from Dansko have various features to counteract these common pain issues.
Related: 5 Best Shoes for Nurses with Back Pain
Polyurethane Outsole
The PU Outsole is a big selling point for crocs. Not only do they give clogs their unique shape, but they also provide extra bounce and shock absorption.
This can be great for nurses standing on solid hospital floors all day. In addition, their PU Outsole also has a rocker bottom shape which helps propel nurses forward every step.
Padded Instep Collar
This instead collar provides extra comfort so shoes can be worn all day.
Reinforced Roomy Toe Box
A wide toe box (instead of a toe box taper) gives more wiggle room for toes and allows for added protection from falling equipment or stepped-on toes!
TPU Arch Supports
The midsoles of the shoe have arch supports, which can help prevent plantar fasciitis, especially in nurses with flat feet.
Clogs made by Crocs also have their own benefits for the feet.
Traction Outsoles
Traction outsoles help provide support on slippery hospital floors and prevent falls, especially when bodily fluids are abound!
Slip-on Style and Pivoting Heel Straps
These heel straps are a life-saver when you're running late to work, running forth from patient to patient, but also want to save time putting your shoes on and off.
Easy Cleaning
Croc clogs are traditionally made out of rubber and can therefore be easily cleaned with a simple wipe or spray.
Because they're easier to clean, it's a good way to keep you, your feet, and your home from coming into contact with nasty viruses and germs lingering on the hospital floor.
Cushioned Footbeds
Clogs have foam and fashioned footbeds that allow for maximum support while providing an additional layer of comfort.
This protects your feet while also helping your feet prevent from becoming fatigued and worn out.
Extra Ventilation
Depending on your hospital policy, you might be able to wear traditional clogs that have holes on the uppers to allow for extra breathability. This allows your feet to stay dry and free from sweat and foul odors.
Preventing Foot Problems, One Clog Pair at a Time
Clogs are indeed an iconic shoe, and they have been around for years making nurses lives a little bit easier.
Clogs are the go-to shoe for medical professionals everywhere, from providing additional support to being easy to clean and even winning awards for comfort.
Comment below to share your favorite shoe or why you love Crocs or Dankso clogs!
Have You Read These Yet?
Frequently Asked Questions