Why do Nurses Wear Clogs?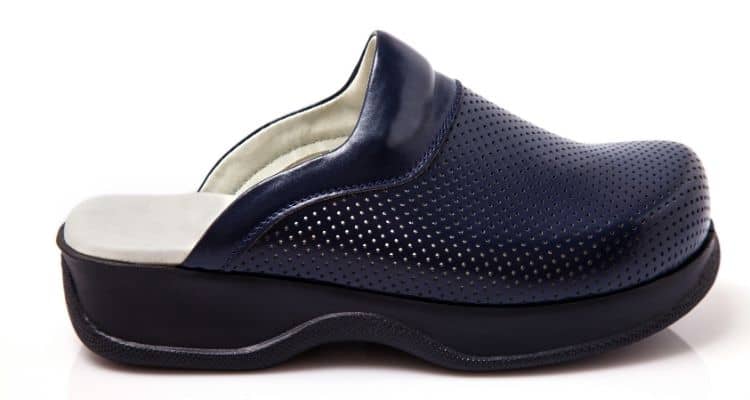 If you have ever wondered why nurses frequently wear somewhat odd-looking clogs, you are not alone.
A glance at these shoes may make you wonder how they could possibly be ideal for this industry.
However, once a nurse tries on a pair of clogs, she typically never looks back.
Why Do Nurses Wear Clogs?
Clogs are popular with nurses for many reasons, including the fact that they're surprisingly comfortable, supportive, and easy to wear for long shifts. These closed-toe shoes also protect the feet from injuries and are easy to clean, which is vital in hospital and clinic environments.
Are Clogs Really That Helpful to Nurses?
While most health care facilities have some rules about what type of footwear nurses can wear, the regulations are not usually all that specific.
For example, most facilities state that shoes should cover the toes and have some type of back closure or strap so that the shoe does not come off at the worst possible time.
Despite this, it may still be a surprise to you that so many nurses love the somewhat odd-looking clog.
Traditionally, clogs were made from wood and were often worn in agricultural societies.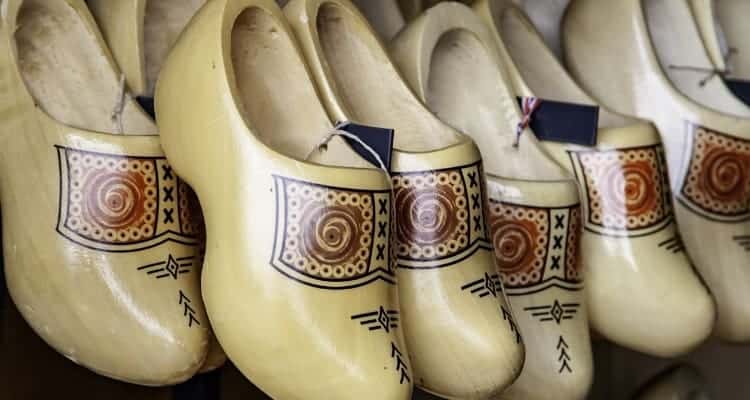 Today, the clog has changed to become far more comfortable than it once was while still maintaining some of its defining characteristics, including large tops, wide toes, and an ability to be easily slipped on and off.
Many nurses love clogs and prefer them to trainers or athletic shoes. Here are just a few reasons why nurses wear them and why you may want to consider purchasing a pair as well.
1. Great Support
I always worked 12-hours shifts and found that I spent the majority of each shift on my feet. However, even if you work an 8-hour or 12-hour nursing shift, you will find yourself sitting down infrequently.
Clogs typically have excellent arch supports, reducing foot, ankle, leg and even back pain.
The construction of high-quality clogs is also sturdier than that of an athletic shoe, keeping you from twisting your feet into awkward positions as you lift and move.
2. High Comfort
Although some shoes can be comfortable for a few hours, my experience with clogs is that they are comfortable for an entire shift.
In addition, because there are no laces putting pressure on the top of your foot, your entire foot will feel free yet protected.
3. Surprising Stability and Safety
Working as a nurse, I never know what is coming next. I may need to run down to surgery with a patient, lift or turn a heavy patient or push a bed or piece of equipment through the hospital.
I need stable shoes so that I do not have to worry about my feet slipping out of them or my toes being crushed while working.
Clogs can easily check those boxes off for me.
Plus, I do not have to worry about laces getting stuck in moving equipment or coming untied during my shift.
4. Easily Cleaned
When it comes to working in a hospital or busy medical clinic, I know I need shoes that are easy to clean. I have seen my fair share of blood and other body fluid spills.
I understand that despite my best efforts, my shoes will eventually get dirty. Clogs with smooth uppers are incredibly easy to wipe clean at the end of each shift.
Leather or man-made uppers do not stain as fabric shoes do.
How Much Do Clogs Normally Cost?
A simple search for nursing clogs will uncover a myriad of results at an array of price points.
When shopping, you want to avoid the cheap options that will probably leave your feet begging for mercy after only a few hours.
Although the more expensive options may initially be more painful to your pocketbook, your feet and back will thank you, and you will find that you rarely have to replace them.
Sale
Dansko Women's XP 2.0 Clogs
ALL DAY COMFORT: Our lighter weight XP 2.0 clogs are ergonomically designed with padded instep…
LONG STANDING SUPPORT: An EVA midsole provides stability and shock absorption, while the dual…
QUALITY & STYLE: With a classic clog shape, this practical footwear features high quality leather…
How Can You Find the Best Pair of Clogs?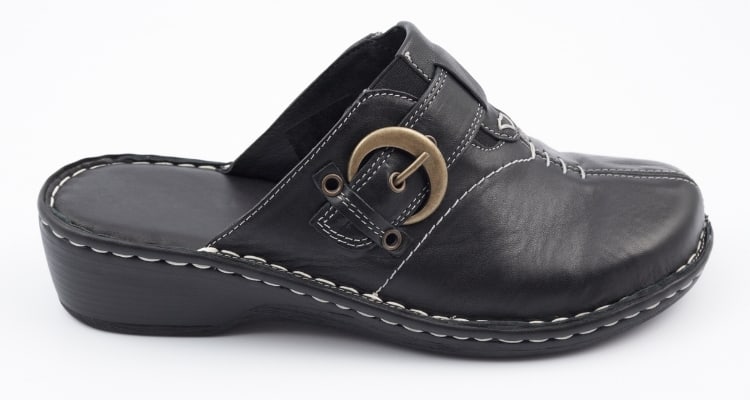 While looking at the price will reveal the most serious contenders in your search for quality nursing clogs, you will also want to look at reviews before finalizing your purchase.
Ideally, nurses will already be raving about how comfortable and supportive a particular pair of clogs are.
In addition, opt for leather uppers that will last longer than man-made material will, and search for a pair reputed to be lightweight, non-slip, and breathable.
If you want to improve comfort and safety on the job, a pair of clogs is a smart choice.
Where Do I Buy Nursing Clog Shoes?
Amazon is probably one of the best places to buy clog shoes. A uniform or scrub shop is also another close second.
Final Thoughts
After shopping for your nursing shoes, check out our job board to find the best place to wear them, or search for nursing schools on our site to advance your career.
Related Articles