Are On Cloud Shoes Good For Nurses?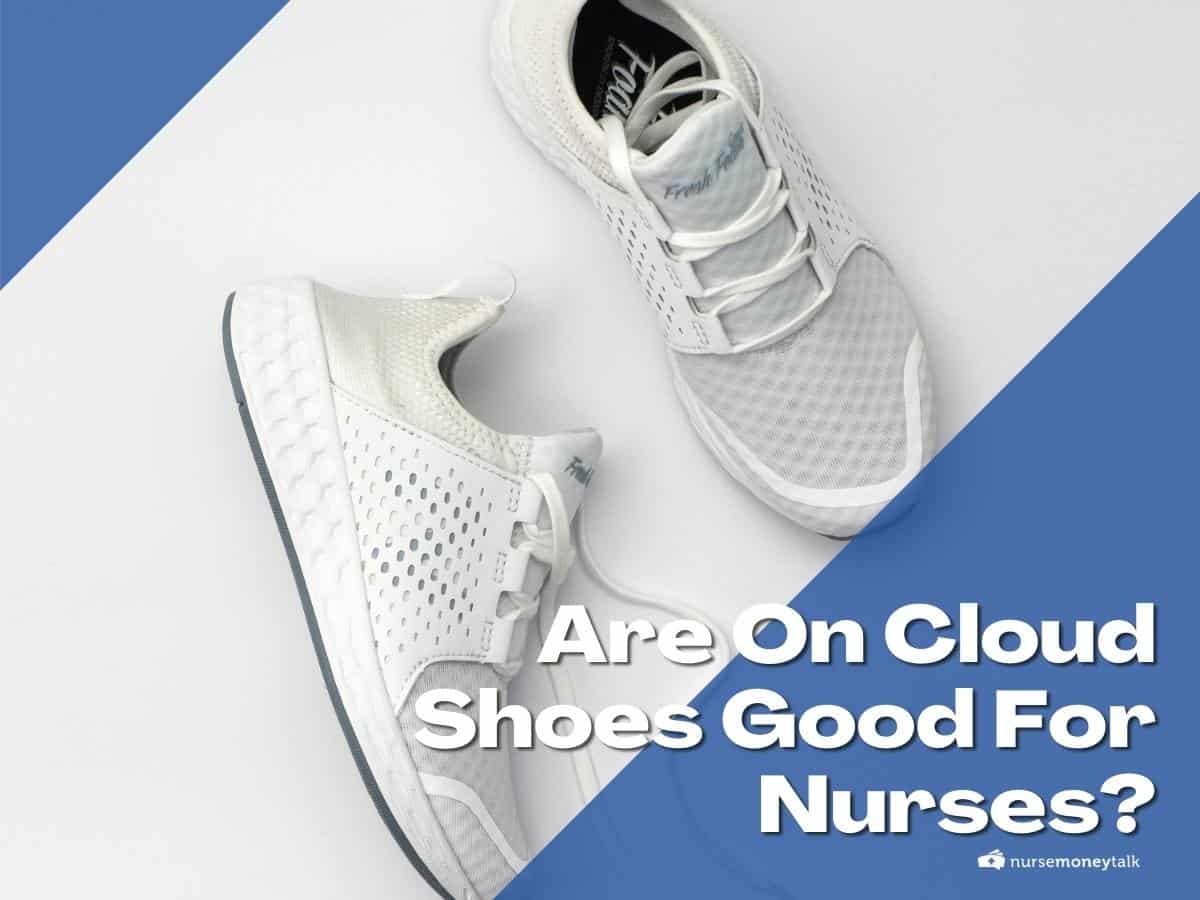 As a nurse, you know the importance of having comfortable, supportive shoes for those long shifts.
On Cloud shoes have become increasingly popular among healthcare professionals like you, due to their exceptional comfort and support.
Let's dive into the features that make these shoes perfect for nurses.
Are On Cloud Shoes Good For Nurses?
Yes, On Cloud shoes are good for nurses due to their lightweight design, superior cushioning, and excellent support, which offer comfort and stability during long shifts. Their slip-resistant soles and easy-to-clean materials make them well-suited for the demanding healthcare environment.
Go here to see my list of the best On Cloud Shoes for nurses.
On Cloud Shoes: An Overview
On Cloud shoes are highly sought after by healthcare professionals, including nurses, for their comfort, stability, and performance.
What sets these shoes apart is their unique CloudTec sole, designed to provide cushioned support and flexibility for those who spend countless hours on their feet.
The shoes feature a breathable mesh upper for excellent ventilation, and the insole is made of cushioned foam for added comfort and support.
This combination helps to reduce fatigue and promote overall foot health, making them an ideal option for nurses working long shifts.
With a rubber outsole that offers good traction and slip resistance, you can trust these shoes to provide stability and safety on various surfaces commonly found in healthcare environments.
Their lightweight design also makes it easier for you to move around without feeling weighed down.
On Cloud shoes come in various styles and color options, allowing you to find a pair that represents your personality and style.
The combination of performance benefits and variety makes them popular among nurses like you.
Comfort Features for Nurses
When finding the perfect shoes, comfort is a top priority for nurses.
On Cloud shoes provide several features designed to cater to your specific needs during those long hours on your feet.
1. Cushioning and Support
On Cloud shoes are renowned for their excellent cushioning and support, which can help alleviate potential foot pain experienced by nurses who stand and walk for hours during their shifts.
The padded cushioning in these shoes is designed to provide maximum comfort, stability, and support.
This can be essential for nurses like you who need adequate foot support to prevent pain, injuries, and fatigue during long shifts.
2. Lightweight Materials
On Cloud shoes are designed to feel light on your feet, which can help reduce heaviness and fatigue in your feet and legs.
This ensures you can focus on your tasks without unnecessary strain on your lower limbs.
3. Slip Resistance and Safety
As a nurse, you know the hospital environments often involve spills and slick surfaces.
On Cloud shoes offer superior grip and traction performance, helping you stay stable and secure on slippery surfaces.
Additionally, their lightweight design allows for quick and agile movements, making them suitable for navigating different floor conditions in a medical setting.
On Cloud Shoe Models for Nurses
On Cloud shoes are known for their comfort and support, making them an excellent choice for nurses like you.
Several models are particularly suitable for nurses, providing necessary features such as durability, arch support, stability, and lightweight construction.
One such model is the Cloud 5, which offers a well-padded and cushioned shoe to ensure stability and comfort.
ON Women's Cloud 5 Sneakers
Fabric: Performance mesh
Rubber sole
Reflective accents, Lightweight design, Cushioned collar and perforated tongue, Removable insole,…
This model has gained popularity among healthcare professionals for its lightweight and breathable design, making it perfect for long shifts.
Another option is the Cloud Terry, a well-rounded choice focusing on comfort and support.
ON Women's Cloud Terry Sneakers
Fabric: Structured silhouette / vegan leather
Rubber sole
Reflective accents, Lightweight design, Cushioned collar and footbed, French terry tongue,…
These qualities are essential for individuals who rely heavily on their feet throughout the day. Its lightweight design further assists in reducing fatigue during long work hours.
With various options available, you can choose the best fit that suits your individual preferences and requirements.
Key Takeaways
As with any shoe, personal preferences and needs may vary. It's essential to try out different On Cloud models and find the right fit for your needs.
Considering the positive feedback from nursing professionals and the performance-driven design,
On Cloud shoes, are undoubtedly an excellent choice for nurses seeking comfortable footwear that can withstand the demands of the nursing profession.
Have You Read These Yet?