10 Best 9 to 5 Jobs For Nurses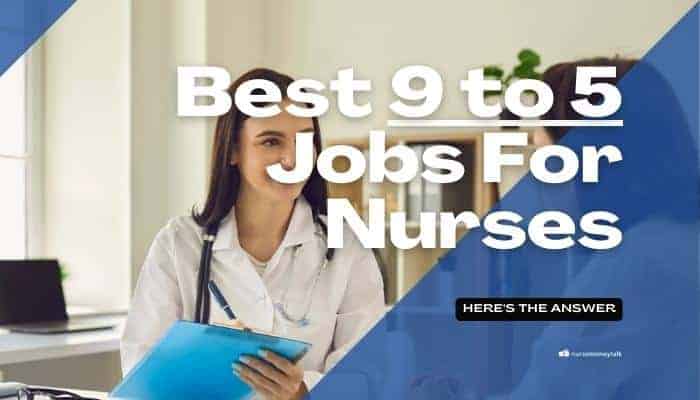 After finishing nursing school, if you're like most nurses, you're probably going to work in the hospital setting. After all, nursing school prepares us for the wards.
After working a while, missing some weekend family events, and working long hours, you may start questioning your career choice.
The good news is that not all nurses need to work in a hospital setting. Many nursing specialties allow you to work the "9-5" hours.
Best 9 to 5 Jobs For Nurses
Here are ten examples of nursing jobs that will allow you to work that 9 to 5 shift. Or something close to that.
1. Doctor's Office Clinics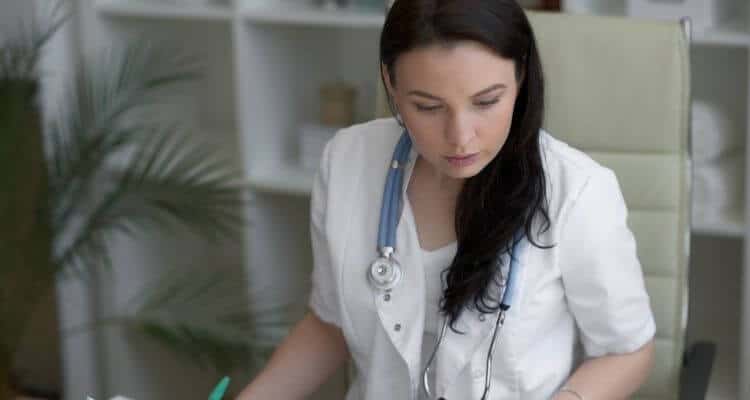 Most doctors have a nurse in their practice. For you, this means working normal business hours unless the doctors want to see patients some evenings or weekends.
Those out-of-business hours will need to be covered, but most of the time, you will share the burden with other nurses.
Your duties will involve:
Recieving and rooming patients.
Taking vital signs.
Take blood samples as needed.
Tending to simple dressings.
So, there is quite a large overlap between what you do at a hospital and what you will be expected to do in doctor's rooms.
The other important part of your job is providing health education to patients and teaching them how to take care of themselves and improve their health.
You will also need to collaborate with doctors and medical insurance companies about a patient's condition.
The average pay; for this type of nursing is $65,000 per year, depending on where you live.
Find clinic nursing positions.
Find Your Next Nursing Job
Use the NurseMoneyTalk job board to look for and apply to great nursing jobs near you.
2. Endoscopy Clinic Nursing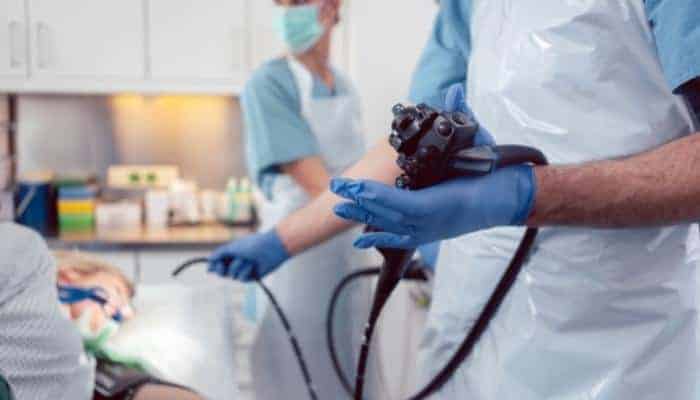 Endoscopic procedures are performed for both diagnostic and curative purposes.
As an endoscopy nurse, you will assist patients during the procedure by administering sedation, positioning the patient for the procedure, and ensuring that the patient remains calm and comfortable.
Many endoscopic clinics are run privately, so they're open during business hours. Some clinics may be open for emergency endoscopy procedures.
The average salary you can expect in return for dedicating your time to the endoscopic clinic is $78,669, depending on your experience. The entry-level positions pay about $10,000 less than average.
Find endoscopy nursing positions.
3. Ophthalmology Clinic Nursing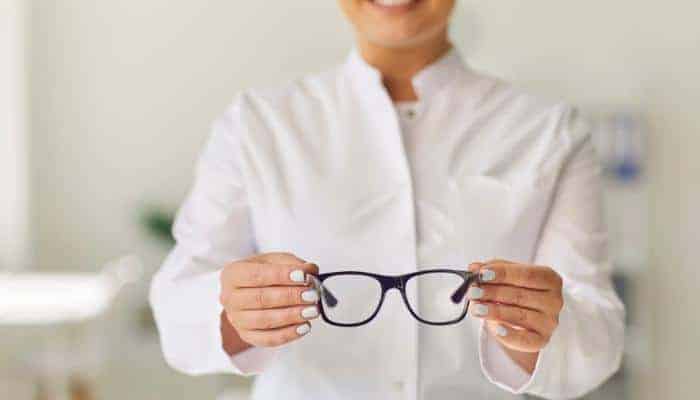 Suppose you like to work in a clean environment where technology is widely used to help diagnose and treat various eye disorders.
In that case, ophthalmology nursing is for you. You also have a choice whether to work with patients awaiting eye procedures and surgery or help with the surgery itself.
Ophthalmic surgery is exciting. You scrub in and pass tiny instruments and even smaller suture material to help surgeons with surgical procedures, ranging from commonly removing cataracts to treating glaucoma or severe eye trauma.
Ophthalmic discipline includes caring for patients before surgery, during surgery, and post-surgery. You will need to educate patients on what to do to help their eyes heal, and their sight recover.
The working hours are mainly daytime, with some weekends included, depending on the clinic hours.
When taking this job, the pay you can expect is on par with the average annual registered nurse's salary of $75,330.
4. School Nursing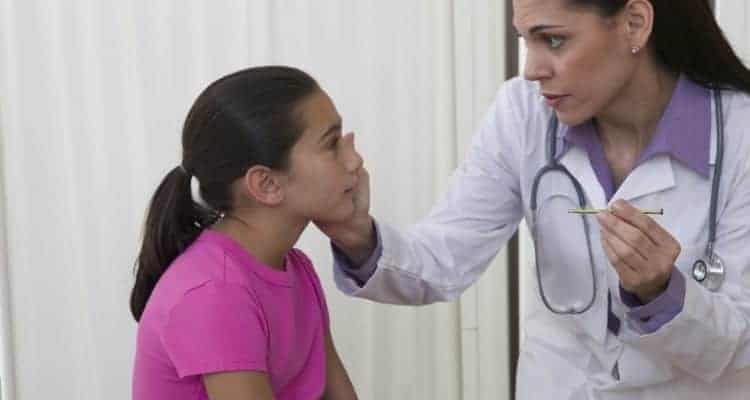 From nursery to university level, each school needs to employ at least one school nurse.
So, if that grabs you as a future career move, contact schools near you to see any available positions.
If you have children and want to be with them during all their holidays, perhaps think about securing a school nursing post.
A school nurse has varied duties. It would help if you were prepared to handle emergencies, mostly playground accidents.
You need to be articulate enough to become a part of the educational team that designs a safe school environment for all children or an Individualized Education Plan (IEP) for students challenged with chronic diseases or disabilities.
According to the Indeed website, the average salary for a school nurse is $53,775 per year.
Find school nursing positions.
5. Occupational Health Nursing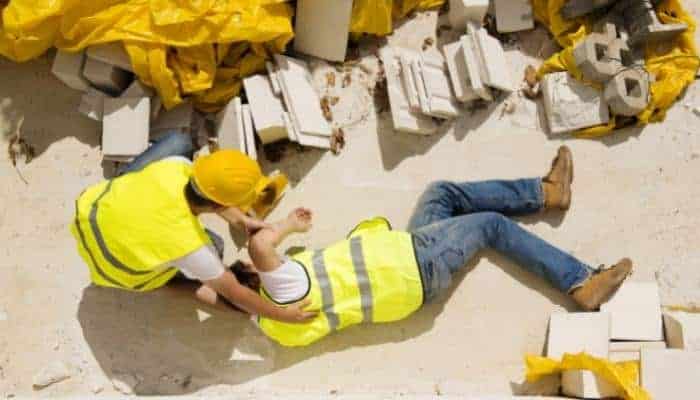 Occupational health nursing takes you from the clinical setting into a factory setting.
Many large factories that work with dangerous substances like asbestos or toxic chemicals employ occupational nurses to ensure that the workers have a safe working environment and sufficient protective equipment to protect their health and safety while doing their job.
The goal of occupational nursing is first to prevent workplace accidents. If an accident occurs, occupational nurses ensure the worker can return to work as quickly and safely as possible while reducing medical costs and lost wages to the employer.
Payscale.com website gives the starting salary in this field at around $71,883 a year.
Find occupational health nursing positions.
Find Your Next Nursing Job
Use the NurseMoneyTalk job board to look for and apply to great nursing jobs near you.
6. Home Health Nursing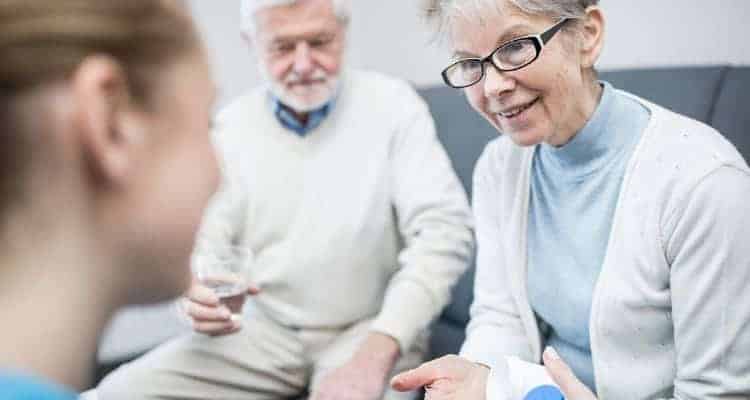 Home health nurse works from a base of a hospice, home care organization, or a hospital step-down facility.
Most of the work is done in patients' homes, treating wounds, administering tests and medications, and giving health education.
It may include step-down care for a patient recovering after surgery or ensuring an older person who lives alone can care for their basic living needs like washing and cooking healthy meals.
Usually, you can schedule your visits in a way so you control your working hours.
The registered nurse working in home health can expect an average salary of $73,300 per year.
Find home health nursing positions.
7. Public Health Nursing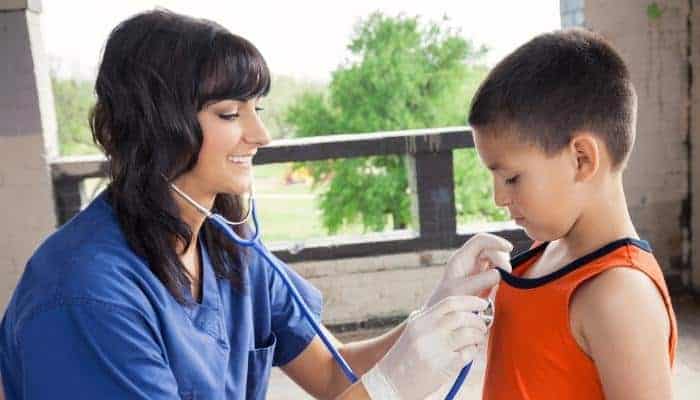 If working in a community or national public health agency appeals to you, public health nursing may be for you.
Your BSN degree grants you the basic qualification needed to become a public health nurse. However, there will be further studying involved.
You can either pursue a Master's degree or work for five years in a public health agency and pass the Certification in Public Health (CPH) exam set by the National Board of Public Health Examiners.
Pursuing a career in public health will pay you, on average, $68,106 a year.
Find public health nursing positions.
8. Health Writer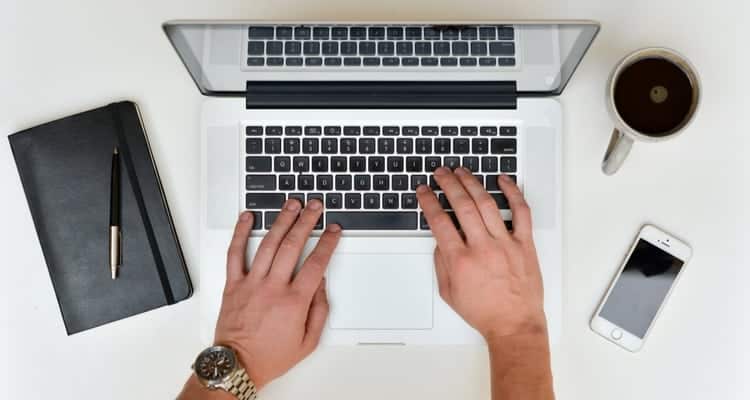 No other nursing career offers more flexible working hours than becoming a health writer.
You can write in-depth knowledgeable articles published in health magazines or provide pamphlets filled with patient health education for doctors' waiting rooms.
There is a good chance you'll be able to do this job working from home, so no commuting, which is a plus for me.
Your nursing degree and licensure prepares you for creating informative and accurate health-related content, so there's no reason why you shouldn't choose this career for yourself.
According to Indeed, the pay you can expect for your expert knowledge is around $50,354 annually. If you get good at marketing yourself you can make much more.
9. Nurse Educator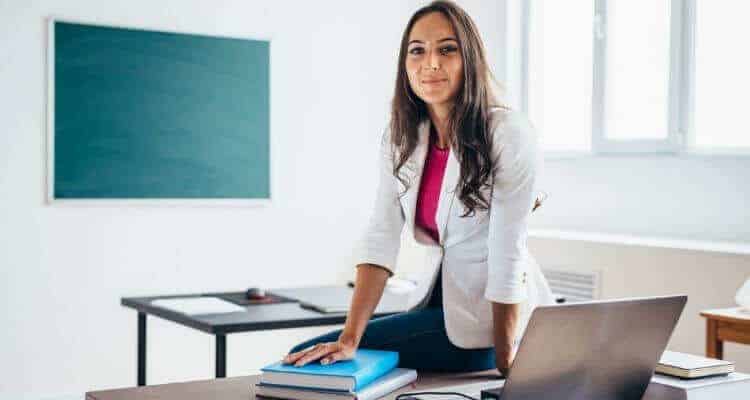 Becoming a nurse educator may be a good option if you're prepared to study further and obtain an advanced nursing degree, like a Master's in Nursing.
You will work mostly in a classroom setting and sometimes in clinical labs or actual wards in a hospital, shaping future nurses' knowledge and skills.
Nurse educators need to design, update, and evaluate the nursing curriculum, so you will be in charge of what is taught to your students.
It is a job with many responsibilities as you need to be a role model to your students.
The pay is on par with the additional qualifications needed for this position. Starting at $89,084, but with little experience, you can expect a salary of about $106,560.
Find nurse educator positions.
10. Case Management Nursing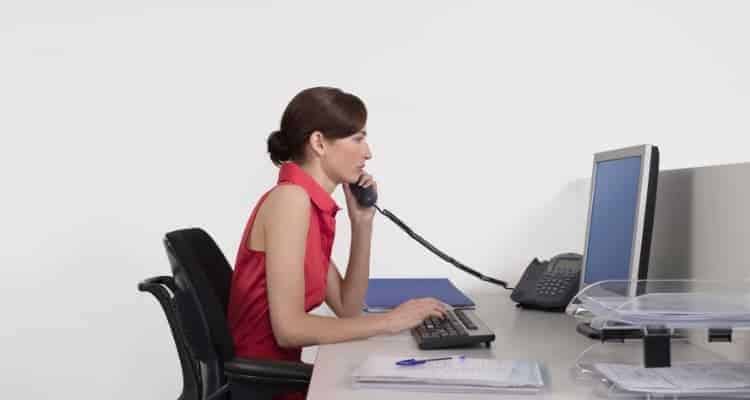 Case management involves coordinating resources to assist patients with chronic disabilities in meeting their social and physical health needs while transitioning between hospital care and home care.
It also extends to providing patient care to meet their diverse needs,e.g., helping patients with acquired brain injury achieve the highest degree of recovery and independence possible.
In this position, you will need all your clinical knowledge and experience to make accurate health decisions for patients.
It's an important nursing job with no shift work, and most of the duties will fit within the "9-5" business hours.
According to Indeed, the salary you can expect in this position averages $72,712 annually.
Find nurse case management positions.
Key Takeaways
So, as you see above, "9 to 5" nursing jobs do exist.
Nurses can successfully fill all types of roles in the medical field, and many of them can be done within the "normal hours."
Just because you no longer work in a hospital setting, it does mean that you have to give up bedside nursing or stop making a difference in patients' lives.
If working in a hospital stresses you out, do some research and apply for a post that will align with your needs.
Find Your Next Nursing Job
Use the NurseMoneyTalk job board to look for and apply to great nursing jobs near you.
Have You Read These
Frequently Asked Questions
Here are some faqs relating to the best 9 to 5 nursing jobs.