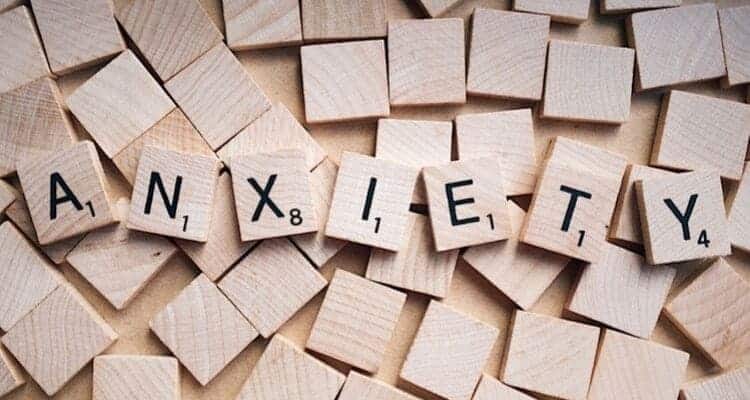 Nursing is stressful—but some nursing jobs are more stressful than others.
If you're a burned-out nurse searching for a less enervating job, or you're thinking about nursing as a profession, but you don't relish the tax on your emotions and life balance it can bring, you have options.
Here's information about the best low-stress nursing jobs that can help you decide which specialty is right for you.
Low-Stress Nursing Jobs:
Nurse Researcher
Camp Nurse
Lactation Consultant
Clinic Nurse
Public Health Nurse
Nurse Informatics
School Nurse
Case Management Nurse
Genetics Nurse
Nurse Educator
*Disclosure: This article on the best shoes for nurses with wide feet may contain affiliate links. If you click and make a purchase, I may receive a commission. For more info, please see my disclaimer.
Low-Stress Nursing Jobs
1. Nurse Researcher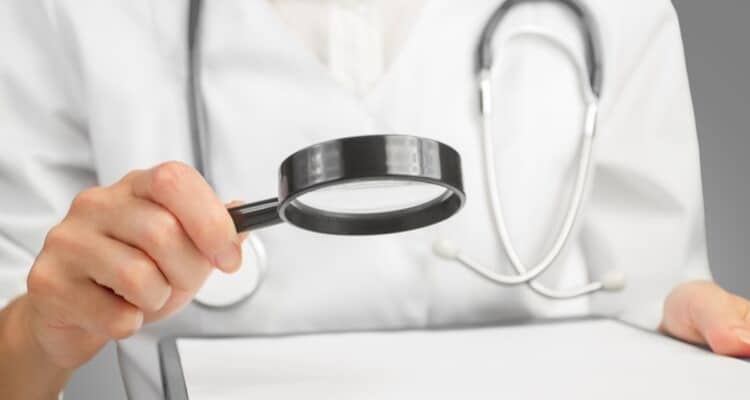 What is a nurse researcher?
Perhaps a better term for this profession is a 'nurse scientist.'
Nurse researchers do exactly what you'd think they do—they research. They work on various research projects that typically are funded by government or private grants.
When certain illnesses or risks are identified, funding is received, and nurse researchers then work to conduct studies by identifying patients as study participants. They establish questions, interview and evaluate participants, gather and analyze data, and report their findings.
They may be tasked with writing grant proposals or even reporting the results of various scientific studies for medical journals. Nurse researchers often work in academia, but they may also work in clinical settings or even in pharmaceutical companies.
Why is nurse researcher a good career for nurses with anxiety?
The anxiety levels of nurse researchers tend to be much lower than that of other nursing specialties for several main reasons. First, nurse researchers generally do not work directly with patients the way other nursing specialties do.
Additionally, the time nurse researchers spend working with patients is limited compared to most other nursing jobs, such as clinical nurses, nurse practitioners, or critical care nurses.
Also, though they do often assess and evaluate study participants on an ongoing basis throughout studies, they tend to spend much more of their time working in labs or in offices analyzing data and reporting findings.
Finally, nurse researcher can be an excellent choice for nurses or nursing students who prefer working in solitude rather than on a large team or interacting with patients and families.
Pros:
More time spent in lab or in office than seeing patients.
Less time spent communicating with patients.
Almost no time spent dealing with family members.
Generally, work on smaller teams.
Cons:
May be required to have their findings published in nursing or other medical publications.
Sometimes have to find their own funding for studies or move from one study to the next due to grant money running out or current study ending.
May be required to work on live animal test subjects, which some nurses may find objectionable.
May encounter those who oppose testing on live animals.
May not be the right field for nurses who find written communication challenging.
Collecting and analyzing data can be repetitive.
If you're an introvert and working in a more solitude environment excites you, check out our other article on the best nursing jobs for introverts.
➡️ Find nurse researcher job positions on the nursing job board.
2. Camp Nurse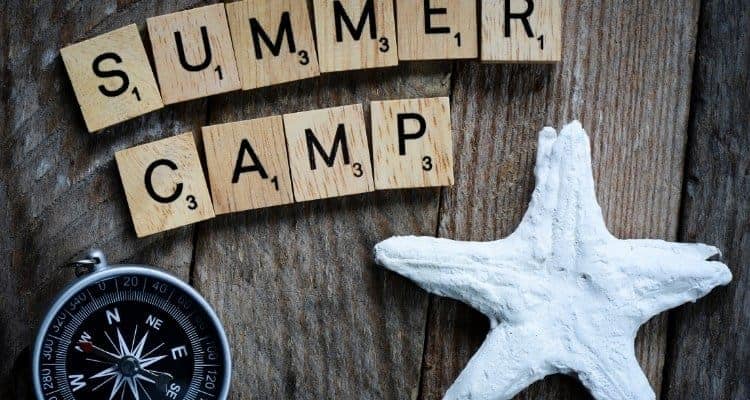 What is a camp nurse?
Camp nurses generally work with young children or teenagers in a camp setting.
They are tasked with the overall health and well-being of their charges for the duration of the camp, which typically lasts anywhere from a week to an entire summer.
Camp nurses see to it that any ill or injured children are properly cared for, with ongoing care to ensure they return safely to their homes following camp's end.
They are also expected to oversee all medical supplies, first-aid kits, and emergency packs that children may carry with them on hikes or bike rides. Camp nurses tend to be on-call 24/7 throughout the duration of camp.
Why is a camp nurse a good career for nurses with anxiety?
Camp nurses get to work outside as opposed to spending most of their time indoors as with most other nursing specialties.
Camp generally is a fun atmosphere that allows camp nurses to spend time doing fun, stress-relieving activities with children, often doing things they wouldn't otherwise be able to do.
Additionally, camp nurses typically are not dealing with ill patients–unlike in hospitals or at doctors' offices where patients often go specifically because they are sick. The children in camps generally are well and in good spirits. In other words, they are at camp to have fun.
Pros:
Get to do fun activities.
Get to spend time outdoors rather than in sterile-feeling hospitals or in doctors' offices.
Don't have to deal with patients who are there because of illnesses or injuries.
Related: How to Become a Camp Nurse
Cons:
Often on-call 24/7 throughout the duration of the camp.
Not good for nurses who prefer not working with children.
➡️ Find camp nursing positions on the nursing job board.
3. Lactation Consultant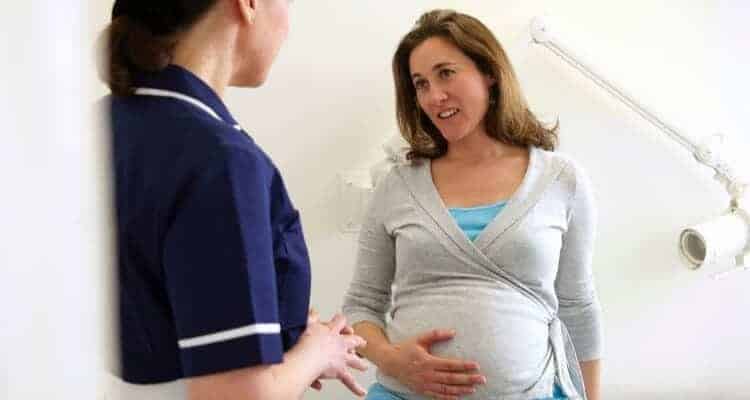 What is a lactation consultant?
Not surprisingly, a lactation consultant spends most of his or her time working with moms-to-be.
Breastfeeding is not always as simple as it may seem. Lactation consultants are there to help pregnant women understand the purpose of breastfeeding.
They continuously assess and evaluate expectant moms before they give birth to assure there are no problems associated with breastfeeding.
If problems are suspected, particularly in women with high-risk pregnancies, a lactation consultant can work with expectant moms to help them breastfeed more successfully by teaching them how to use breast pumps effectively and overcome breastfeeding difficulties.
Why is lactation consultant one of the best jobs for nurses with anxiety?
Lactation consulting can be less stressful than other nursing specialties because consultants generally are not working with ill patients; they're working with women in one of the happiest times of their lives.
Lactation consulting also can feel very rewarding because it assists new moms in overcoming breastfeeding difficulties, which can help a new mom more effectively bond with her new baby.
Pros:
Get to work with pregnant moms.
Rewarding because they can help new moms overcome breastfeeding difficulties.
Generally, do not have to work with ill patients.
Cons:
If you don't like working with pregnant women, lactation consultant is not for you
➡️ Find lactation consultant job positions.
Find Low Stress Nursing Jobs
If these jobs interest you make sure to start applying on our nurse job board. Plus see what else is out there.
4. Clinic Nurse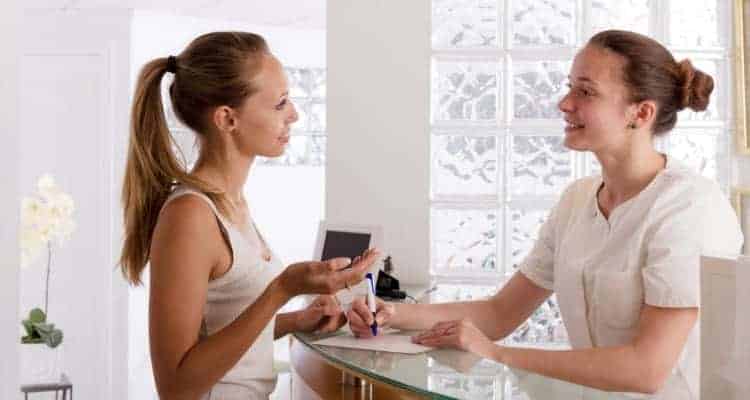 What is a clinic nurse?
Clinic nurses work in medical clinics, providing medical care to patients. They support physicians and evaluate patients upon intake to assist doctors in determining proper treatment plans.
Clinic nurses collect data from patients, educate patients on their care, and administer medications and other treatments as needed.
They also communicate with family members and other care providers to ensure that patients receive proper care following their release from the clinical setting.
Why is clinic nurse a good career for nurses with anxiety?
Clinic nurse can be a less stressful choice than other specialties, particularly those that require nurses to work with terminally ill patients, burn patients, or long-term care patients.
Additionally, clinic nurses generally do not have a great deal of repetitive work that may stress out nurses who find such repetition taxing and boring.
This can also be a low-stress job for those nurses who are energized by the opportunity to communicate with many people.
Pros:
Good for nurses who enjoy interacting with patients.
Don't have to spend as much time working with seriously ill patients as some other specialties do.
Get to do a lot of varied types of work rather than the same repetitive tasks over and over.
Related: 10 Nursing Jobs that Involve Working with Children
Cons:
Not for those nurses who find a lot of communication and interacting taxing.
Not a lot of solitary work, so not good for those who prefer to spend more time working alone.
➡️ Find clinic nurse job positions.
5. Public Health Nurse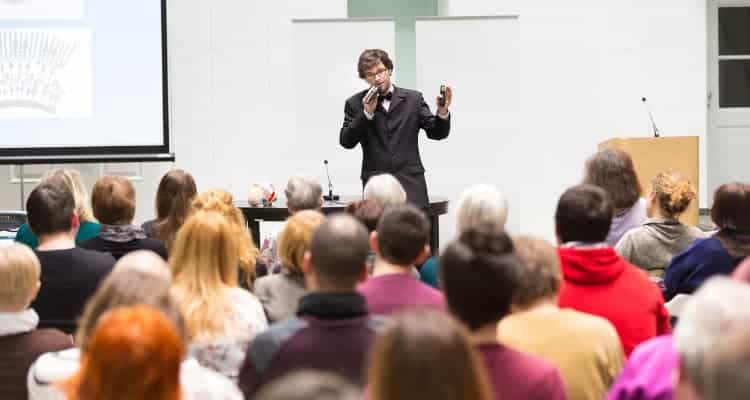 What is a public health nurse?
Public health nurses work to promote health and prevent diseases and outbreaks within an entire community population.
The public health of their communities is of vital importance to these nurses, as they are tasked with educating the population regarding certain health risks, serving patients and families within their communities, and identifying referrals for those with emotional, medical, or social challenges.
Additionally, public health nurses may conduct and coordinate public health conferences to educate the public. A public health nurse spends much of his or her time in interaction with members of the community.
Why is public health nurse a good career for nurses with anxiety?
Because public health nurses do not generally see patients on a one-on-one basis in the same manner as many other nurse specialties, their stress levels can be lower.
They attend to the needs of the general community population rather than individual patients, which can offer less anxiety on the job, particularly if patients are seriously ill or in long-term care.
Pros:
Attend more often to the general population rather than individual patients.
Do not have the stress levels that can be associated with caring for terminally ill or long-term care patients.
Good for a take-charge person who enjoys making decisions.
Cons:
May not be the right choice for someone who prefers to work alone rather than in interaction with many people.
➡️ Find public health nurse positions.
6. Nursing Informatics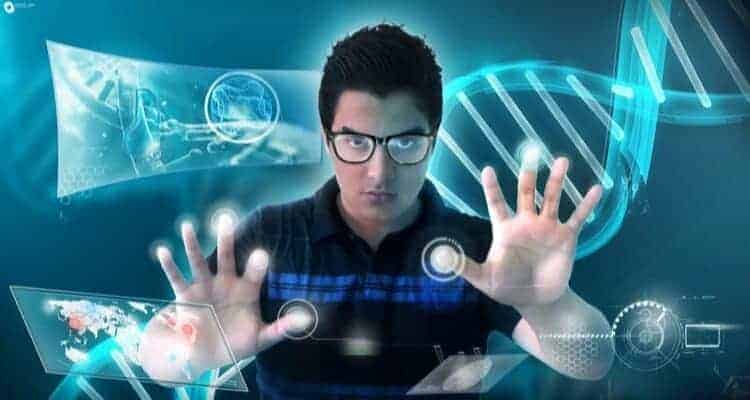 What is nursing informatics?
Nursing informatics is a field of healthcare informatics or biomedical informatics, all of which are categorized under the umbrella of information engineering (source).
This field is one of the newest specialties in nursing, and it's also one of the most lucrative nursing jobs available today due to the dramatic increase in personal computer usage in technologically advanced nations.
Nursing informatics combines the field of nursing with the information sciences to create a new body that specializes in patient care via electronic data.
Nursing informaticists can work in hospitals, pharmaceutical companies, doctors' offices, urgent care facilities, retail clinics, or even in law firms.
They spend a great deal of their time gathering, analyzing, and coordinating patient information in order to more effectively streamline healthcare.
Why is nurse informatics a good career for nurses with anxiety?
Nursing informatics can be far less stressful a career choice because nursing informaticists generally do not see patients.
Instead, they provide technical support via the computer information sciences to analyze and manage healthcare information.
The typical office-like settings that nursing informaticists work in can be less chaotic than areas of hospitals or doctors' offices where patients are seen.
Pros:
Generally, work with computers processing data rather than directly with patients.
Less stressful because of less interaction with patients and families.
Less stressful finding a job in this field due to its rapid growth as well as the few numbers of nurses currently in the field.
Related: 9 Best Remote Nursing Jobs
Cons:
Not good for nurses who enjoy spending a lot of time working directly with patients.
Some nursing informatics tasks can be repetitive.
➡️ Find nursing informatics jobs on the nurse job board.
7. School Nurse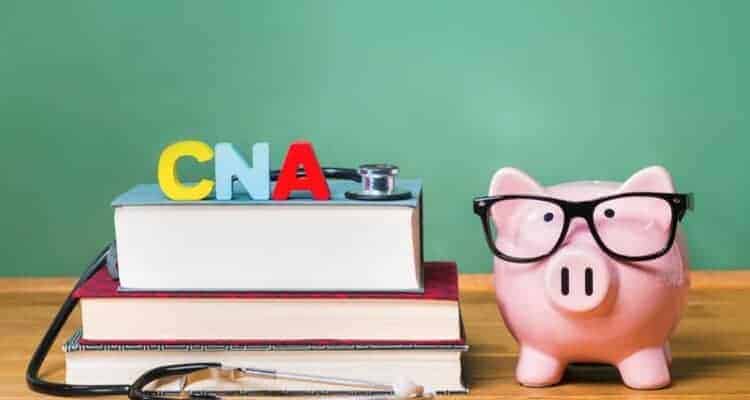 What is a school nurse?
The school nurse is a vital component of every school. The roles of school nurses are many, as the responsibilities can be nearly as varied as the faces of the children themselves.
School nurses go wherever children need them and do whatever the student body needs them to do.
They are often the first responders in healthcare situations. One day a school nurse may be performing physicals for various sports activities.
Another day she may be assisting a child through a difficult emotional time in life or guiding and instructing students on proper hygiene. Or, she may be doing all of these and more in a single day.
Why is school nurse a good career for nurses with anxiety?
Consistently, a school nurse is reported as one of the nursing specialties wherein nurses are most satisfied with their jobs (source).
Though the role of school nurse can have its stressful moments, overall school nurses tend to be happy with their chosen occupations because they love working with children.
Another reason school nurses are happy in their jobs is the variety of tasks they get to perform; there's little repetition in school nursing.
Pros:
Less repetition than some other nursing fields, such as informatics or public health.
Working with children can provide a lower-stress body of patients.
Wide variety of tasks can make for more interesting work.
The current shortage of school nurses makes this field easier to get a job in (source).
Cons:
Resources can be scarcer in schools than in hospitals or doctors' offices.
➡️ Find school nurse positions on the Nurse Money Talk job board.
Find Low Stress Nursing Jobs
If these jobs interest you make sure to start applying on our nurse job board. Plus see what else is out there.
Honorable Mentions
These are some other low-stress nursing jobs you should consider.
8. Case Management Nurse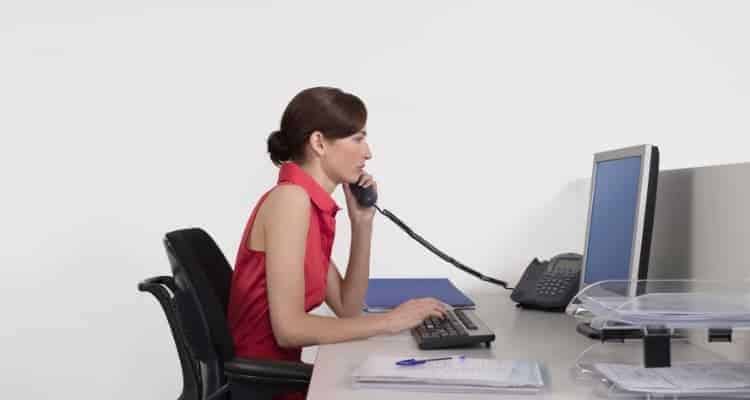 A case management nurse is a nurse who's responsible for coordinating care and outside resources for a patient.
For example, if a patient is being discharged, and he or she needs transportation to get home the case management nurse is the one who's going to assist in coordinating a ride for the patient.
➡️ Find nurse case management job positions.
9. Genetics Nurse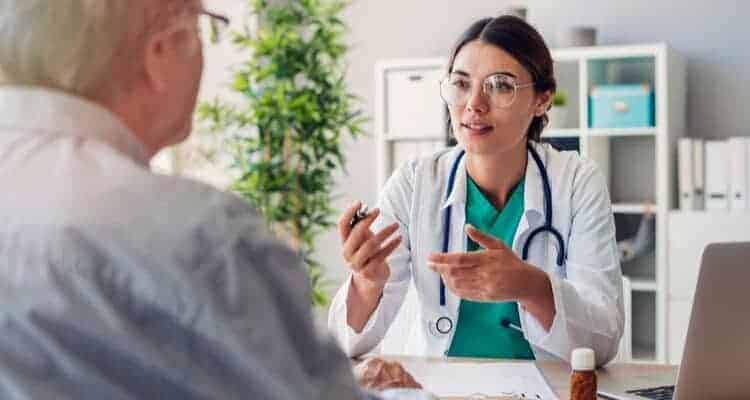 A genetics nurse is a nurse who's going to assist in providing care, education, and teaching to patients who are at risk for or affected by a genetic disease. An example would be a patient who has dementia.
➡️ Find genetics nurse job positions.
10. Nurse Educator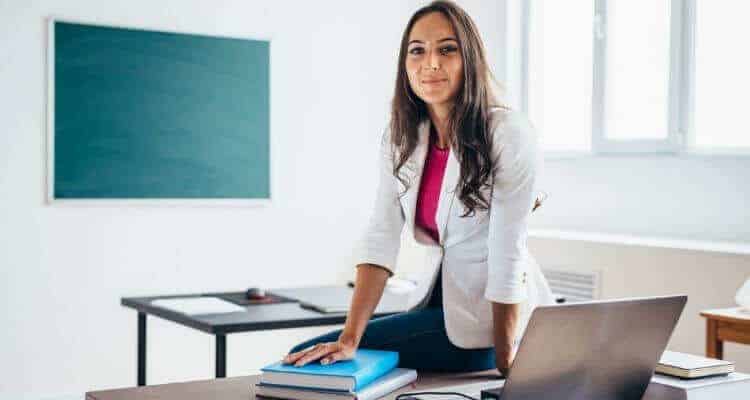 A nurse educator is a nurse who's teaching the next generation of nurses. You can find nurse educators in schools for:
Licensed practical nurse (LPN or LVN) school
Registered nurses (RN) school
Graduate school for nurses (APRN, CRNA, etc.)
➡️ Find nurse educator positions.
Final Thoughts
For those who love nursing but don't love how emotionally draining it can be, finding a low-stress nursing job is not impossible.
Whether you're new to nursing or you're a nurse who is beginning to become burned out by your current field, the above list of the best low-stress nursing jobs is bound to have a specialty that's right for you.
If you found our article on the best jobs for nurses with anxiety, please take a moment to share the article on your favorite social media channel.
Also, don't forget you can start applying to some of these great jobs today on the job board.
Related Articles to Low-Stress Nursing Jobs