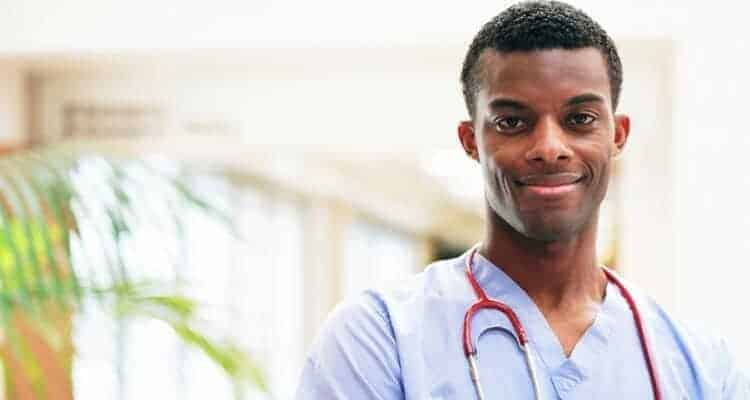 Nursing is one of the most in-demand jobs in the healthcare field right now.
Since there is a shortage of nurses nationwide, more men are choosing to pursue their nursing degree because of the lucrative benefits that come with being a nurse.
Whether you're just starting out or are considering a move, here are five of the best nursing jobs available for men.
The top 5 Best Nursing Jobs for Guys:
Emergency Room Nurse
Intensive Care Unit (ICU) Nurse
Operating Room (OR) Nurse
Mental Health Nurse
Flight Nurse
If you're not yet a nurse, but you're thinking about becoming a nurse, check out our article on "How to Become a Registered Nurse."
*disclosure: this post may contain affiliate links. If you click and make a purchase, I may receive a commission. Please see my disclaimer.
Best Nursing Jobs for Men
1. Emergency Room Nurse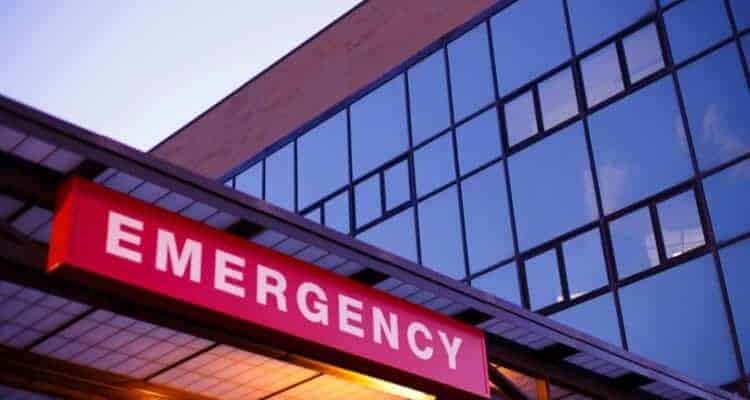 Fast-paced and ever-changing, the job of an emergency room nurse is extremely important.
You're treating patients that are often in the middle of a major health crisis. It's a huge responsibility and one that should not be taken lightly.
The hours are often long and generally consist of 12 hours shifts, three times a week.
While this allows you some much-needed downtime on your off days, the 12-hour shifts are usually spent on your feet running from one patient to the next.
It can be very tiring, but it's a huge advantage to have four days off per week to catch up on errands and spend time with your loved ones.
Due to the intense environment and vast knowledge that an emergency room nurse must possess, this is not typically a job that is given to a nursing student that just graduated.
Most emergency room departments require nurses with experience because new grad nurses can take 6 months to orient them to the ER (source).
Related Article: Do New Nurses Need to Work in Med-Surg First?
One good way to gain this experience is by working as a nurse technician (or nurse aide) in the emergency department while you're attending nursing school.
You'll already have one foot in the door upon graduation and will know beforehand if it's the type of environment you can handle.
There's a multitude of benefits that come along with being an emergency room nurse. You're never bored because there's always a different type of patient or case to deal with.
You meet people from all walks of life and gain a strong foundation in a variety of different health issues. The pay is also good, with the average RN making $27.06 per hour (source).
To determine if the position of emergency room nurse is right for you, consider these pros and cons.
Pros:
Excellent pay
Enhances nursing skills
Large variety of cases
Cons:
Long shifts
Can be hard to get into without previous nursing experience
A physically demanding job
Here are some helpful resources if you're thinking about being an Emergency Room Nurse.
➡️ Find ER nurse positions on our nursing job board.
2. Intensive Care Unit (ICU) Nurse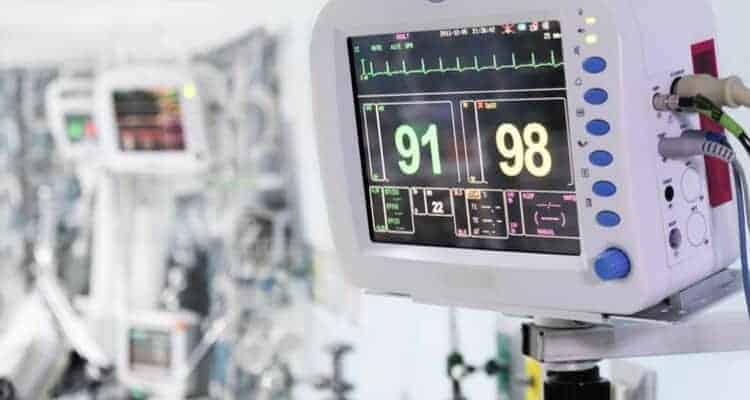 The role of an intensive care unit nurse is not one to be taken lightly. It requires a specific type of personality and skill set to be able to handle all of the challenges that come along with each shift.
Since the job of an ICU nurse is considered a specialty nursing position, it involves a lot of in-depth training.
Whereas general nurses need to know information about a variety of health topics, specialty nurses need to know the ins and outs of the specific cases they are treating.
ICU nurses generally require more training than other nursing positions simply because of the severity of the cases they are treating.
These are life and death situations they are dealing with daily, so being an expert in their field is a necessity (Not saying other nurses aren't dealing with life-death situations, but these patients are just a lot sicker).
Along with more training comes higher pay and advancement. The average ICU nurse makes $30.47, making it one of the highest-paying nursing positions available (source).
Many members of the military pursue nursing careers in the ICU after they leave because of its fast-paced, high stakes environment (source).
Because of this reason, this position is one that is often dominated more by men than by women.
When considering whether or not the role of an ICU nurse is right for you, review these pros and cons.
Pros:
Higher salary
Room for advancement
Male-dominated position
Cons:
Requires extensive training
Intense environment
Regularly coping with the death of patients
Here are some helpful articles on ICU nursing.
➡️ Find ICU nurse positions on our job board.
3. Operating Room (OR) Nurse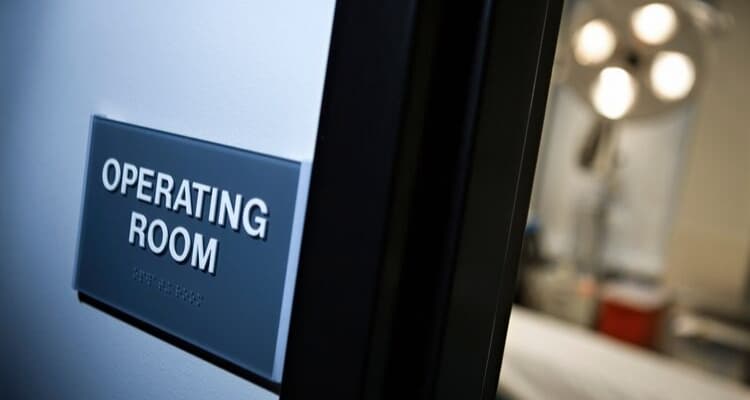 An operating room nurse must possess many traits, including patience, attention to detail, and being highly-organized.
Due to the risky environment of the operating room, an OR nurse must be on constant alert during their shift and be able to complete tasks efficiently and correctly each and every time.
There are several different positions within the general job description of an OR nurse.
You may be a scrub nurse, where you assist the surgeon during surgery by handing them the tools they need.
There's also the circulating nurse, who makes sure the patient is tended to during surgery and that the operating room remains sterile. There are also nurses in charge of pre-op and post-operative care of the patient.
Since this is a specialty nurse position, it requires extra training and certifications.
Because of the additional education that comes along with being an OR nurse, the pay is generally higher than other RN positions, with the average wage being $70,000 annually (source).
There's also room for advancement, with some OR nurses pursuing a career as an RN First Assistant after they gain enough experience in the operating room.
This position allows the nurse to assist in actual surgical procedures alongside the surgeon (source).
Before deciding if the role of an OR nurse is right for you, consider these pros and cons.
Pros:
Opportunity for advancement
Higher-than-average annual salary
A variety of positions available
Cons:
Stressful environment
Requires a specific skill-set
No room for error
Here are some helpful articles if you're thinking about being an operating room (OR) nurse.
➡️ Find OR Nursing positions on the nursing job board.
4. Mental Health Nurse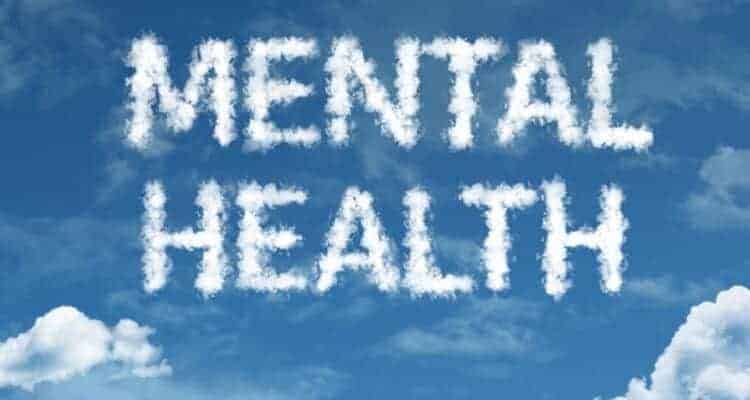 The job of a mental health nurse is very different than the nursing positions we've already described.
Although you still need to know the ins and outs of the human body, a majority of the things you'll be doing will be based upon a patient's mental health.
This may include things like performing a mental health assessment, delivering medications to the patient, communicating with a patient's family, working with a variety of health care professionals including physicians, psychologists, and psychiatrists, and providing other forms of care.
Because of the variety of tasks involved with this position, it requires a person who can multitask and remain organized in high-pressure situations.
The job of a mental health nurse does not require you to be a registered nurse. Licensed practical nurses (LPN) are also able to fill this role (source).
This is often appealing for those looking to complete their two-year nursing degree first and then decide if they want to continue their education later on.
Mental health nurses work in a variety of health care environments, including hospitals, clinics, doctor's offices, and home healthcare settings.
Because of the wide range of positions available, the average salary of a mental health nurse is $96,460 per year (source).
If you're thinking about becoming a mental health nurse, consider these pros and cons first.
Pros:
LPN's can fill this position
Wide range of work environments
Opportunity for advancement
Cons:
Challenging work environment
Need to be able to multitask
Must possess the ability to work with a variety of personalities
Here are some helpful articles on mental health nursing.
➡️ Find mental health nursing positions on the Nurse Money Talk job board.
5. Flight Nurse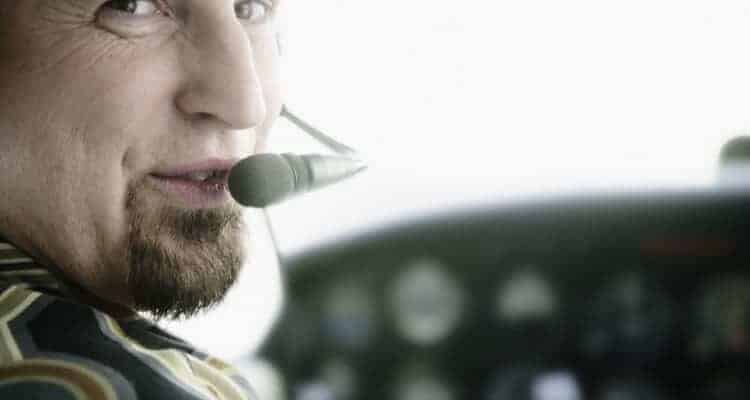 If you enjoy delivering critical care to patients while traveling in the air, then the role of a flight nurse is for you.
Flight nurses provide care to patients that are being transported via an aircraft to a hospital or other medical setting.
They are often caring for patients that are in life or death situations, making it a very demanding job.
In addition to being able to handle high-pressure situations, you also need to be able to do it while flying on an aircraft.
If you have trouble with motion sickness or have a fear of heights, this is not the position for you.
However, if you're a thrill-seeker who thrives in challenging situations, this is a great nursing field to enter in to.
Due to the high-stakes involved with the job, you must have at least five years of experience in a similar setting before applying (source).
Experience in the ICU or emergency department is preferred. You'll also need to obtain certain certifications before becoming a flight nurse.
The average salary for a flight nurse is $84,223, making it one of the highest-paying jobs in the nursing field (source). Before applying to become a flight nurse, weigh these pros and cons.
Pros:
Excellent pay
Exciting environment
Advancement opportunities
Cons:
Requires at least five years of nursing experience
Stressful situations
Performing duties while on an aircraft
Here is a helpful article if you're wanting to learn more about flight nursing.
➡️ Find flight nurse positions on the Nurse Money Talk nursing job board.
Final Thoughts
Men are a great asset to the nursing field and have a wide variety of positions available to them.
Take these jobs into consideration when you're deciding which direction to go in with your nursing career.
Related Articles to Best Nursing Jobs for Men