How to Become an OR Nurse: The Definitive Guide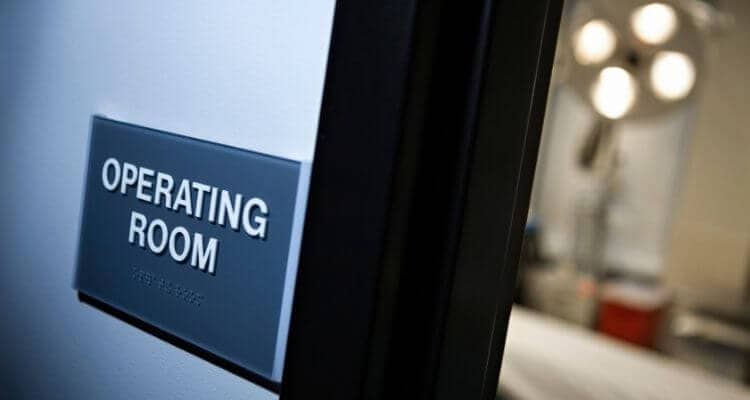 Choosing to become an operating room nurse is no easy decision. There are lots of other departments that you could work in so why choose the operating room?
Well, for most people, the operating room offers something exciting each and every day, not to mention loads of learning opportunities.
It grants you the ability to work as part of an important team and prioritize patient care.
If this sounds as if it is something that you would enjoy, then read on to learn how to become a successful OR nurse.
So how do you become an operating room nurse? To become an operating room nurse it requires getting into and passing a nursing program. After passing nursing school you will need to pass the NCLEX licensure exam. Afterward, you would need to apply to and get accepted into an operating room nursing position.
We've already written other articles on what is operating room nursing and the pros and cons of OR nursing.
For those of you that have been debating between ER nursing and OR nursing, we've written an article comparing the two.
*disclosure some of the links on this site are affiliate links.
Duties of an OR Nurse
First, let's dive into what exactly an operating room nurse does so you can decide if it's a good match for you. As the name implies, these nurses work with patients who are being prepared for surgery.
They evaluate the patient, take vital signs, and put in IVs. They're the main point of contact for patients and their families pre-operation.
During the surgery, the OR nurse is responsible for ensuring that the team has everything that they need and that the environment stays clean and sterile.
They will also take care to see that the patient is in stable condition during the entire operation and that supplies remain sterile and at the ready.
Post-operation, the OR nurse monitors the patient for any postoperative complications, delivers medications, and makes sure that the patient is as comfortable as possible.
They will also take out IVs and make sure that all pertinent paperwork is completed and accurate.
These nurses are also expected to have compassionate conversations with patients and their families and educate them before the patient's discharge from the hospital.
Clearly, there is a lot on an operating room nurse's plate. Therefore, they must have specific skills to carry out their duties properly.
Some key skills and traits of a successful OR nurse include the ability to work as part of a team while also being able to complete tasks independently and without much supervision.
The OR nurse should also have a passion for patient advocacy, empathy, and proficient communication skills.
Maybe there is a particular part of the job that appeals more to you, in which case you can narrow down what kind of career you want to go into.
Perhaps you would rather focus on direct patient care rather than being with the surgeon in the operating room.
On the other hand, you may feel that you would rather be more involved with the operation and have fewer one-on-one patient duties. It's not that one is better than the other; it's just whatever you feel more inclined to do.
When in doubt, go with your gut in choosing what area to venture into.
Find Nursing Programs
Find a nursing program that's right for you.
Education and Schooling of an OR Nurse
Your first step to working as an operating room nurse is to become a registered nurse or RN. There are a couple of different ways to do this. You could get an associate's degree in nursing by completing an ADN program.
This typically takes about two years and is the minimum education requirement that employers look for. If you want to stand out from the crowd, you might want to go for a four-year bachelor's of science in nursing degree.
While it's not a requirement for most jobs, it is definitely a preferred degree for most employers.
Beyond the associate's or bachelor's degree, you will need to pass the NCLEX-RN test to be a licensed nurse.
You can take the test as many times as you need to but keep in mind that the more attempts you take, the longer you will have to wait to secure a job. Your best bet is to get to studying and confidently pass the exam the first time around.
Upon passing, you will be licensed to work as a registered nurse in a variety of settings, including the operating room.
Straight out of school, you may find that most OR nursing jobs ask you to complete an internship (orientation or nurse externship, different hospitals might call it different things) prior to being hired full-time.
This is a worthwhile time investment as it will give you a feel for the culture of the hospital environment, it will sharpen your patient care skills and help you become more comfortable in the job position.
Once your internship is over, you will feel better prepared to take on the role. An internship might last six months, a year, or somewhere in between.
Keep in mind that even nurses who have worked in other hospital units will still have to go through a similar training period to acclimate themselves to the operating room.
Certifications Needed to be an Operating Room Nurse
While you may not need these certifications when you first get hired, the vast majority of employers will want their operating room nurses to have certain credentials.
One of these certifications is CNOR, which is a qualification that grants you valid documentation of your achievement in identified standards of practice for providing care for patients before, during, and after surgery (source).
The CNOR exam consists of 200 questions that test your ability to carry out the duties of an OR nurse properly. Test takers need to complete the CNOR exam within three hours and 45 minutes.
Besides CNOR, operating room nurses may choose to have a Certified Registered Nurse First Assistant (CRNFA) credential. To earn this, they need to complete both a CNOR and CRNFA course and log 2000 hours as an RNFA (source).
If you want to work in a more managerial role, consider the CSSM (Certified Surgical Services Manager) credential. After you pass the CSSM exam, your certificate is valid for three years and allows you to work in a manager role.
These extra certifications can take months, but they also come with a higher salary and a more elite position among your colleagues, so for some nurses, it's totally worth it.
Your best bet is to see what kinds of credentials your preferred workplace wants OR nurses to have.
Deciding Where to Work as an OR Nurse
Even if you've got your degree and certifications, you still need to determine where you want to work. OR nurses don't only have to work in a hospital setting, believe it or not.
While it is the most common place for an operating room nurse to work, you may also choose to work in an outpatient surgical center or even at a physician's office.
Depending on your location, where you choose to work, and your qualifications, you could make between $49,000 and $93,000 a year.
Helpful Resources for OR Nurses
If you're still on the fence about what to do with your nursing career or if you want more information about becoming an operating room nurse, there are plenty of credible resources that can help.
For instance, the American Society of PeriAnesthesia Nurses (ASPAN) and the Association of PeriOperative Registered Nurses (AORN) have informative websites.
You could also check out the International Federation of Perioperative Nurses and the AORN Journal, a digital publication dedicated to perioperative nursing.
There, you can find podcasts, blogs, articles, helpful links, and the latest OR nursing research and information.
The truth is that nurses and medical professionals are always learning, so it's a good idea to check out additional resources so that you stay in the loop and can provide the best treatment for your patients.
Final Thoughts
If you're looking for more information on operating room nurses make sure to check out our other articles on OR nursing.
Let us know what your thoughts or questions are in the comment section below, and please don't forget to share the article.
Related Articles
In case if you missed some of these other articles on operating room nursing: