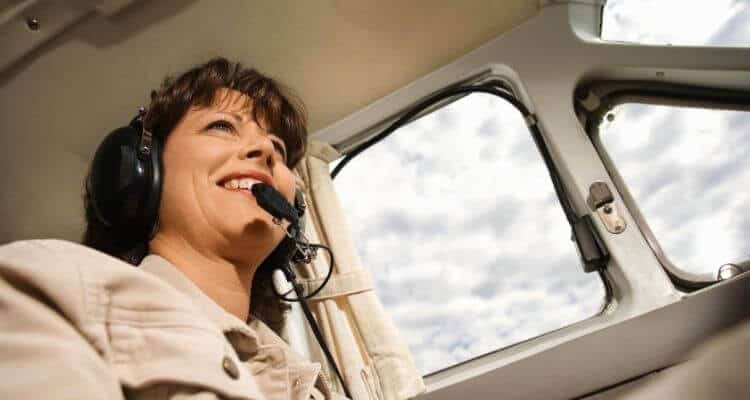 When most people think of nurses, they imagine those who work in hospitals.
Maybe they work in the ER or the operating room, or perhaps they make their rounds and check up on patients in a particular hospital unit.
One branch of nursing that many people don't think of is those who work as flight nurses.
*disclosure some of the links on this site are affiliate links.
What is Flight Nursing?
Flight nurses are nurses who are trained to provide extensive emergency and critical care to patients in an aircraft typically in route to a hospital.
These nursing professionals are responsible for administering care to patients while they're being airlifted to a hospital or other medical facility.
These nursing professionals are responsible for administering care to patients while they're being airlifted to a hospital or other medical facility.
These nurses may work on helicopters or planes as part of a rescue squad or a hospital's air team. They're the reason why patients are able to make it to the medical facility while flying in the air.
If this sounds as if it is something that you would like to do, here are the steps that you should take to start your career as a flight nurse.
Duties of a Flight Nurse
Flight nurses are registered nurses who have specialized training in order to take care of emergency patients who are being transported to a medical center.
They're sometimes called transport nurses, and they work as part of a team of medics and physicians. They ensure that patients get the care and attention they need while they're en route to a stable medical facility or hospital.
Where Do Flight Nurses Work?
Flight nurses can work on both civilian and military flights. Part of becoming a flight nurse is deciding which environment you would like to work in.
While most of the requirements for both private and military areas are the same, you will need to meet the military's standards in order to become a flight nurse with them.
Now, on to the steps of starting this new career:
How to Become a Flight Nurse
So how do I become a flight nurse? Becoming a flight nurse requires several steps. The first is to earn your registered nurse licensure. Some nurses have found it easier to break into this profession after getting their MSN. The second step is to get about 5 years of experience in either the ICU or the ER before applying.
1. Earn Your Nursing Degree
First things first: you need to go to school and earn a degree in nursing. This could be an associate's or bachelor's as well as a nursing diploma.
There are different options and timeframes here, including associate's-to-bachelor's programs as well as two- and four-year degree programs.
You might take classes on campus, online, or a combination of both.
This schooling will cover things such as human anatomy, microbiology, biochemistry, patient care, health care law and policy, nursing research and psychology, and more.
Some top-rated programs for nurses include the RN-to-BSN degree programs from Purdue's University Global, Grand Canyon University, and Walden University.
Some online programs include those from Arizona State University, Jefferson College of Health Sciences, and Sacred Heart University.
Your schooling will also help you prepare for the NCLEX-RN or the National Council Licensure Exam for Registered Nursing.
Study hard because you need to wait 45 days before you can retake the exam (source). Upon passing the test, you will receive your nursing license.
Make sure that you check with your particular state to see if there is any additional paperwork or other obligations required for licensure in your state.
Once that's all squared away, you can focus on employment. Do your best to get a job in the Intensive Care Unit (ICU) or the Emergency Department.
This will prepare you well for a future as a flight nurse.
You will learn how to handle emergency and critical care situations, think quickly on your feet and work under intense pressure.
You'll also start building up a resume of experience and professional references.
Keep in mind that many flight nurse jobs require a minimum of five years' experience in a critical care position at a hospital or medical facility.
Find RN Programs Near You
Use our school search to find schools and get information on the programs that's right for you. (Don't worry it's fast and free!)
2. Get a Graduate Degree in Emergency Nursing
While this step isn't required, it definitely gives nurses an edge when trying to snag a flight nurse job.
After all, the average turnover rate for these jobs can be lower than usual (source). You need all the help, education, and experience that you can get.
A graduate degree could be that extra layer on your resume that will clinch the deal.
A Master of Science degree in nursing grants graduates top-paying jobs and more clout in the healthcare industry.
There are hundreds of MSN programs in the United States, and you can obtain your master's degree in about two years if you do it full time.
3. Start a Career in the ICU or ER
As we mentioned earlier, many flight nurse jobs require at least five years of experience, so you'll want to work in a hospital or medical center to gain the proper skills and expertise.
Keep in mind that flight nurses often perform resuscitation, insert IVs, and perform first aid procedures while patients are being flown to a facility.
They also check vital signs and often have to multi-task by communicating with the pilot, teammates, and patient, if applicable.
There are several procedures that need to be handled simultaneously and working in a trauma unit, or emergency room can give you that crucial experience.
4. Get the Right Certifications
These additional certifications may not be required for all transport nursing positions, but having any extra credentials can make you stand out against others competing for the job.
After all, the job openings for flight nurses are not exactly flourishing.
Some prime certifications to have include BLS (Basic Life Support), ACLS (Advanced Cardiac Life Support), and PALS (Pediatric Advanced Life Support).
Furthermore, you may want to enroll in the TPATC (Transport Professional Advanced Trauma Course), which is offered by the Air & Surface Transport Nurses Association (source).
The TPATC is a two-day course centered on critical care and transport medicine.
Course topics include transport safety, neurologic trauma, trauma in pregnancy, burns, airway and mechanical ventilation, and much more.
Nurses should note that in order to enroll in the TPATC, they need at least six months of prior transport experience.
Being a flight nurse means that you need special credentials and specific skills under your belt.
The Air & Surface Transport Nurses Association provides a certification in conjunction with the Board of Certification for Emergency Nurses (BCEN).
Nurses can earn Certified Flight Registered Nurse credentials for their resumes by completing the program. Obtaining this certification definitely gives you an advantage in the marketplace (source).
You'll also feel better prepared for the flight nurse position.
5. Network and Join Nursing Associations
Given that the employee turnover rate for flight nurses is low, it's important to get any help you can (source).
Consider joining a local chapter in your area or networking with national organizations such as the Air & Surface Transport Nurses Association or the Association of Air Medical Services.
The Air Medical Journal is another decent resource that you can use to network with other professionals, read up on the latest research and trends, and learn about emergency medical transport and related organizations.
Consuming any kind of information related to your career goals is sure to suit your journey quite well.
Other things that you can do include updating your LinkedIn profile and getting on good terms with your co-workers, supervisors, and managers.
Also, since you're trying to become a flight nurse, you will want some flight experience as well as a valid passport in case international travel is required for any of the positions that you have your eye on.
It should also be noted that flight nurses are often needed for overtime and on-call rotations.
Flight Nurse Military Requirements
If you want to become a flight nurse for the military, you will have some specific steps to take. First of all, you need to decide which branch of the military you want to work with.
The United States Air Force requires a bachelor's degree in nursing as well as proper U.S. nursing licensure. In addition, nurses should have at least one year of clinical experience in critical care.
They should also complete a flying class medical examination and a 5.5-week Commissioned Officer training course.
Finally, they need to be formally accepted by the Air Force Reserve Surgeon General and the medical unit commander (source).
The Air Force is the primary branch of military service for the flight nurse job, but the Navy, Coast Guard, and Army also employ flight nurses.
The education and qualifications are similar for these three branches. Nurses need to be in good physical condition.
Just as with non-military flight nursing jobs, these positions are very competitive.
Flight Nurse Salary Employment and Projections
The Bureau of Labor Statistics predicts that there will be a 15% increase in nursing jobs in general through 2026. Currently, the median salary for this position is $69,136 (source).
Remember that the job is not only about the technical emergency nursing skills; flight nurses are often reassuring and soothing disoriented patients in critical condition.
These medical professionals need to be quick on their feet, have interpersonal skills and empathy, be able to respect the patient's privacy and dignity, and have physical stamina.
They preferably should have basic aviation knowledge, and the confidence to administer life-saving procedures and medications.
Final Thoughts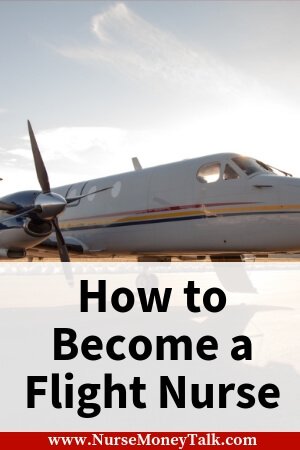 Nursing is one of the most rewarding job fields out there.
Do not be disheartened by the work and training it takes. If this is something that you truly want to pursue, there is no reason why you can't get out there and strive for it.
Best of luck out there!
If you found this article helpful please take a second to share it on your favorite social media channel. Also, let us know what your thoughts are below in the comments section.
Related Articles on Flight Nursing