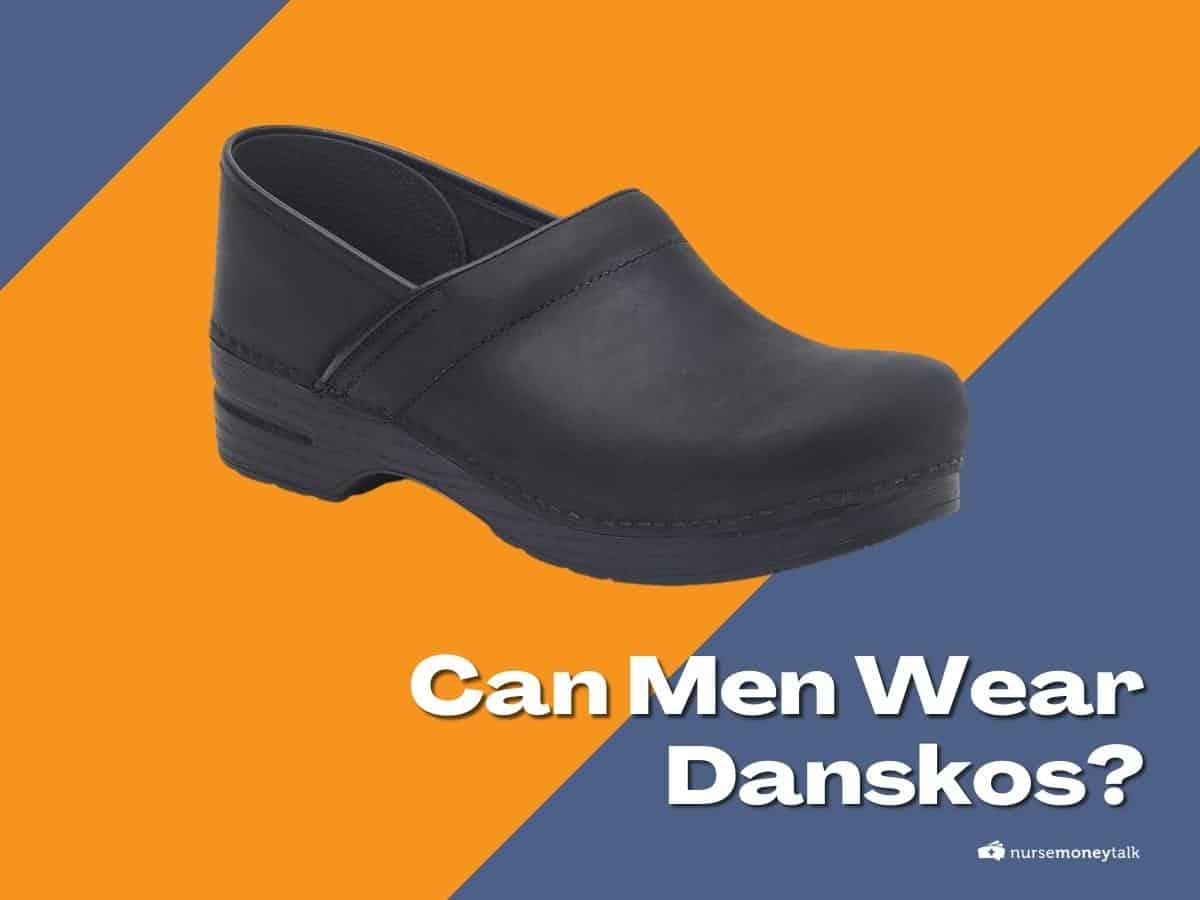 Ever found yourself gazing at a pair of Danskos, wondering if they're a viable option for you?
You're not the first guy who's wondered, "do men wear Danskos?"
Do Men Wear Danskos?
Yes, men can wear Danskos. Even though they are more well known for being worn by women, many men do wear Danskos for the same reason women do. They are comfortable.
Danskos: Not Just a Women's Shoe
Despite being a favorite among many women, Danskos are by no means exclusive to them.
They're a unisex footwear brand offering an extensive collection for men, women, and even children.
Danskos have been embraced by numerous male professionals globally, particularly in healthcare, owing to their comfort and functionality.
Why Men May Hesitate
Societal norms and stereotypes often influence our choices when it comes to footwear.
While Danskos might not align with conventional masculine aesthetics, they do offer other critical features like comfort and durability, which shouldn't be overlooked.
Danskos: The Male Nurse's Companion
Because nursing is a profession requiring long hours on the feet I'm starting to see a significant number of male nurses favoring Danskos.
The combination of comfort and support provided by Danskos can be a real blessing when you're constantly on the move.
Why It's Not a Big Deal
In this day and age, choosing footwear should come down to personal comfort and preference, not societal norms.
Men opting for Danskos isn't a big deal – it's simply a practical choice. If Danskos tick all your boxes, why not give them a shot?
My Take: To Each His or Her Own
Personally, I wouldn't opt for Danskos, primarily due to their aesthetics. However, my fashion choices shouldn't dictate yours.
If Danskos works for you, go ahead and use them. Remember, you're not dressing up for others but for your comfort and satisfaction.
Why Danskos Are Worth Considering
Danskos aren't just about comfort; they also offer fantastic support, especially for those with foot problems or who need to stand for extended periods.
They're designed to minimize strain on your feet and lower back, making them a smart choice for many.
Looking for Alternatives?
Not quite sold on Danskos yet?
That's alright.
Choosing footwear is a personal journey. If Danskos aren't up your alley, there are plenty of other viable options out there.
Check out these two articles:
Frequently Asked Questions