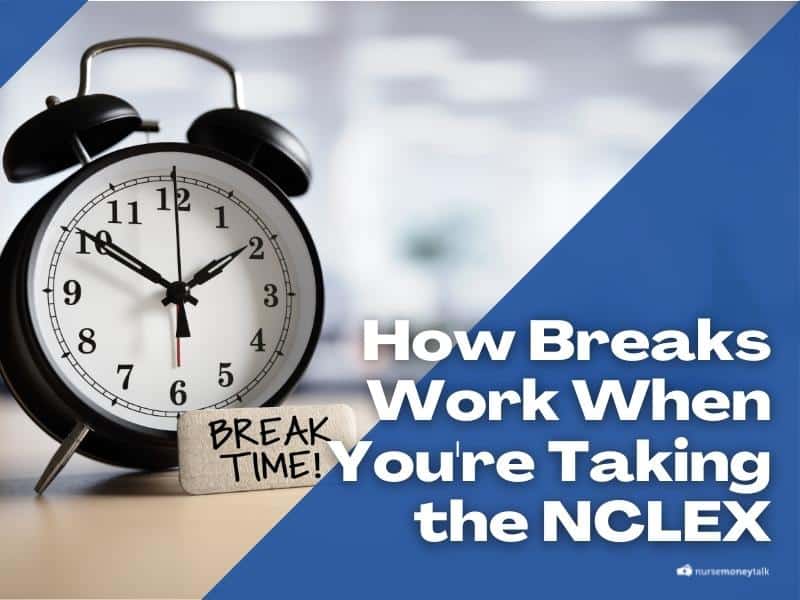 Taking a break is one of the most important things you can do to help you be successful on the NCLEX.
It might not seem obvious, but there are good reasons for it. Here's what you should know.
How Many Breaks Can You Take During the NCLEX?
During the NCLEX, you can take however many breaks you want to take. You'll have a scheduled break 2 hours into the test, but you don't have to take it if you don't want it. Please note, regardless of whether the breaks are scheduled or unscheduled the timer is still running.
The only NCLEX prep you'll need. Check out the nclex prep course that helps graduate nurses pass their state board.
What does it cover?
Just to name a few.
How Breaks Work On the NCLEX
You will get two types of breaks on the NCLEX scheduled and unscheduled breaks.
Here's how that goes.
Once you hit the 2-hour mark (it doesn't matter what question you're on), you will have a screen pop up saying you can take a break if you want to. If you decide to take it, you hit yes, and your test goes blank.
At that point, raise your hand, and the proctor will escort you out of the room. Besides the designated break time, you can take a break whenever you want to. Please note your time will remain running.
There's another built-in optional break on the NCLEX at 3.5 hours into the exam. Once again, you don't have to take that one either.
How Many Breaks Should You Take on the NCLEX?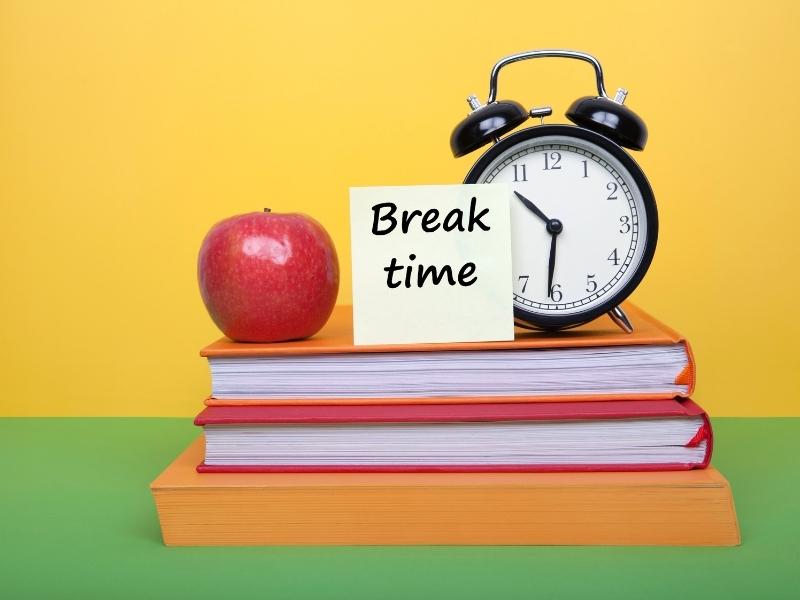 You should consider taking a quick break every hour you're taking the NCLEX. While it might not seem like you need it, that break will allow you to stretch, use the restroom, get a snack, or clear your head during the test.
This is probably one of the best nclex tips out there. You probably shouldn't go 2 hours into that NCLEX test without at least stepping out to give yourself a break.
How to Be Successful on the NCLEX Test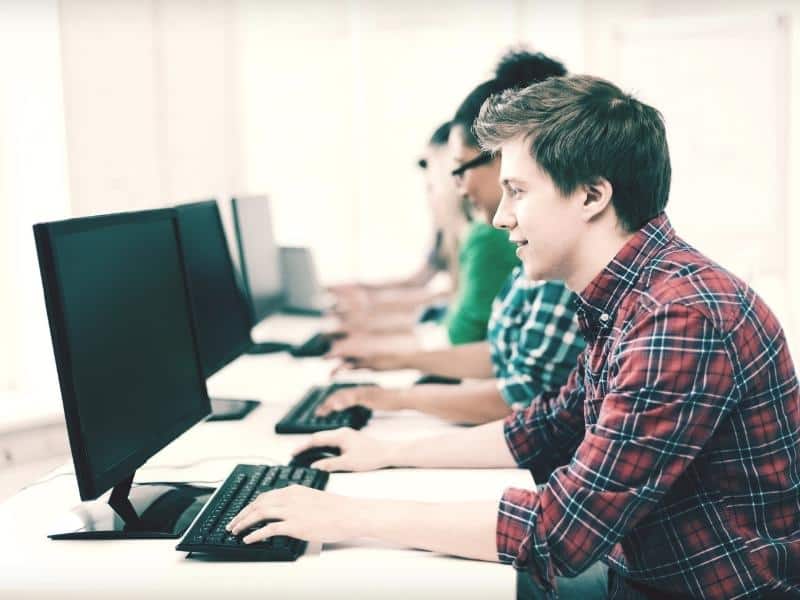 There is no single path to success on the NCLEX. However, you can do some key things to give yourself the best chance of success.
First and foremost, make sure you get a good NCLEX prep course (this is the one I recommend).
While there's no magic formula for passing the NCLEX, preparing with an NCLEX prep course can give you the best chance for success.
NCLEX prep courses provide a comprehensive review of all the content areas tested on the NCLEX. On top of that, many offer solid test-taking strategies and practice questions.
In addition, many NCLEX prep courses come with tools like study schedules and performance tracking to help you stay on track.
With so much on the line, investing in an NCLEX prep course is one of the best decisions you can make.
Secondly, make sure you understand the material covered in the exam (that's where this NCLEX prep course comes in handy). There is a lot of information to know, and you need to be able to recall it all on demand.
Third, practice, practice, practice. Take as many practice exams as you can, and make sure to time yourself, so you get used to working under pressure.
Finally, don't forget to relax and stay positive on exam day. You've studied hard, and you're prepared. Believe in yourself, and you'll do great.
NCLEX Prep Academy
Check out the comprehensive NCLEX prep review that I recommend. Don't bother with other NCLEX preps that overpromise and underdeliver. Did I mention they have a 99.86% NCLEX pass rate?
Have You Read These Yet?
Frequently Asked Questions