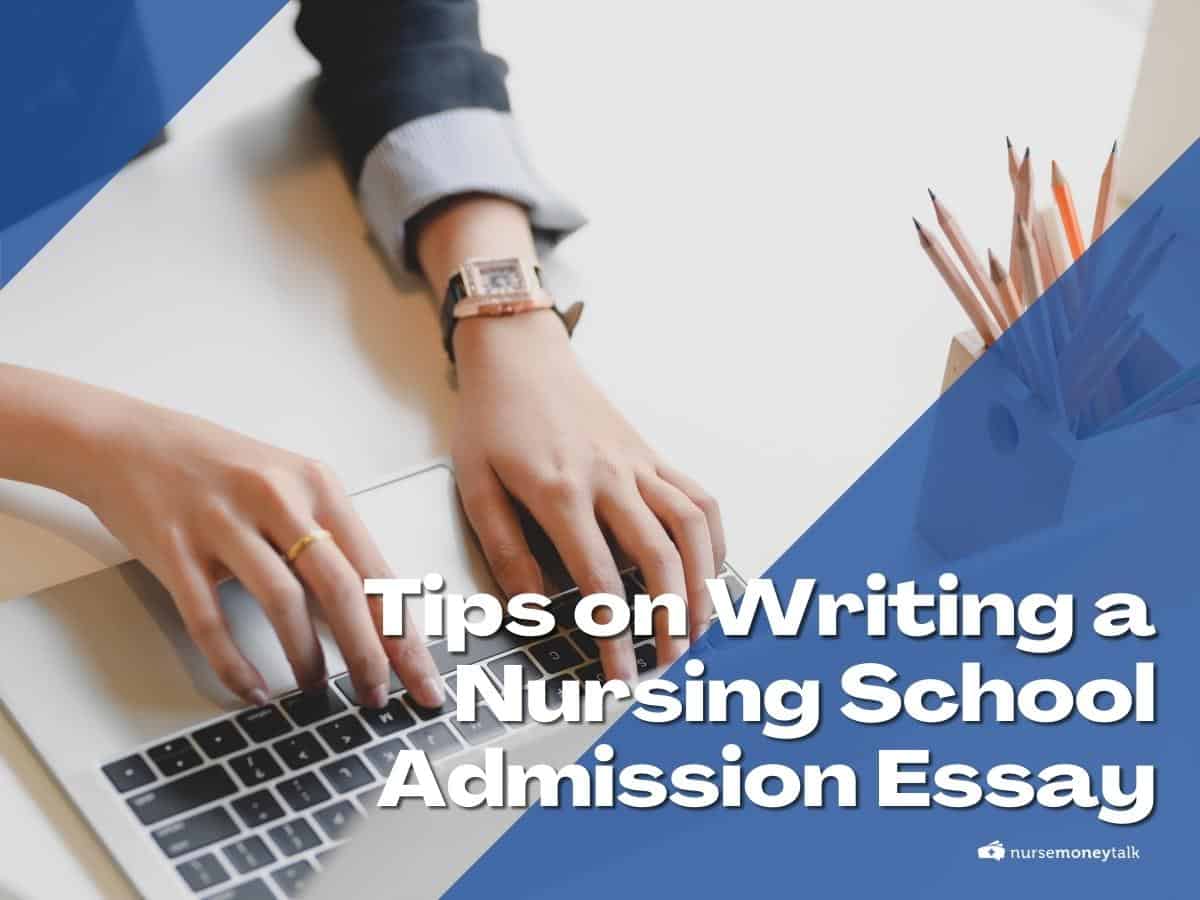 Your essay is a crucial part of your application, as it allows the admissions committee to learn more about you, your passion for nursing, and your goals.
In this article, I'll share some of my best tips on writing a standout nursing school admission essay.
Tips for Writing a Nursing School Admission Essay
Nursing Student Academy
Check out the comprehensive supplemental course nursing students take to improve their grades and pass nursing school.
1. Understand the prompt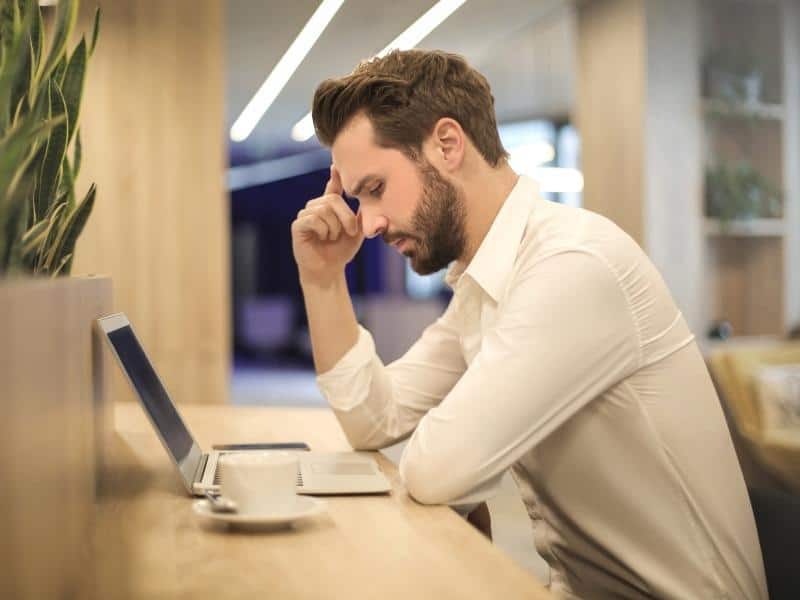 Before you start writing, make sure you understand the essay prompt or question. Take the time to read and analyze it carefully to know exactly what the admissions committee is looking for in your essay.
The prompt may ask you to discuss your reasons for choosing nursing as a career. It may ask you about your experiences and accomplishments that have prepared you for nursing school. Maybe your future goals as a nurse.
To fully grasp the prompt, break it down into smaller components and consider each part separately.
For example, if the prompt asks you to describe a challenging situation you've faced and how you overcame it, think about what the admissions committee wants to learn about you through this question.
They might be interested in your problem-solving skills, your resilience, or your ability to learn from difficult experiences. Understanding the underlying purpose of the prompt will help you craft a more focused and relevant response.
Additionally, research the nursing school you're applying to, as this can provide valuable context for your essay. Learn about the school's mission, values, and the qualities they seek in their students.
This information can help you tailor your essay to align with the nursing program's expectations and showcase your fit for the school.
2. Plan and outline your essay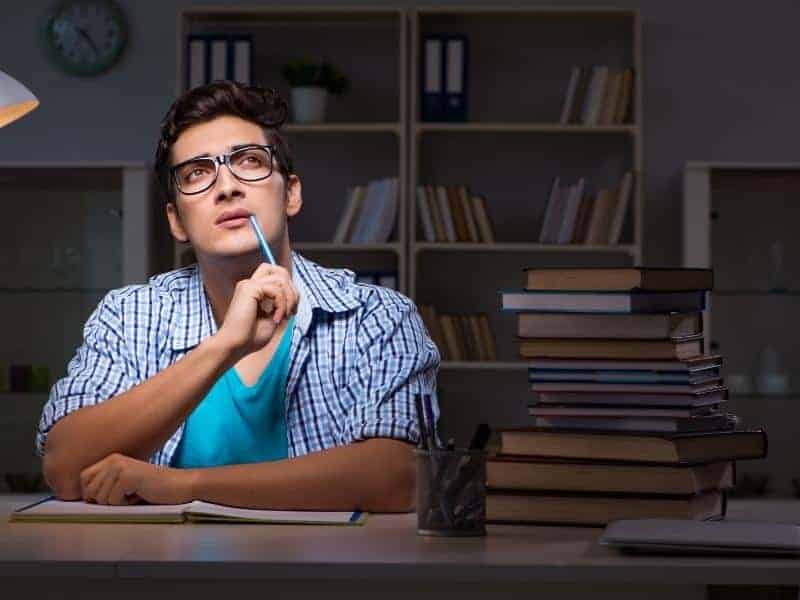 Creating an outline for your essay is a crucial step in writing. Organizing your thoughts and ideas into a logical structure helps ensure your essay flows smoothly and stays focused on the main topic.
An outline can also save you time and prevent writer's block by giving you a roadmap to follow as you write your essay.
Start by brainstorming the main points you want to cover in your essay. Think about how these points relate to the prompt and how they support your overall message. Once you have a list of ideas, prioritize them based on their importance and relevance to the prompt.
Next, organize your ideas into a logical order. An essay typically has an introduction, body paragraphs, and a conclusion.
In the introduction, you'll want to capture the reader's attention and introduce your main point or thesis statement.
The body paragraphs will expand on your main point, providing evidence and examples to support your argument.
Finally, the conclusion will summarize your main points and provide a closing thought.
Create a subheading or bullet point for each body paragraph in your outline.
Underneath each subheading, jot down a few notes or key phrases you'll expand upon in the paragraph.
This will give you a clear structure to follow as you write, ensuring that each paragraph stays focused on a single topic and contributes to your overall message.
Remember that your outline is a flexible tool. As you write, you may need to adjust your outline to better fit your ideas or to more effectively address the essay prompt.
Don't be afraid to revise your outline as needed to create the strongest essay possible.
3. Start with a strong introduction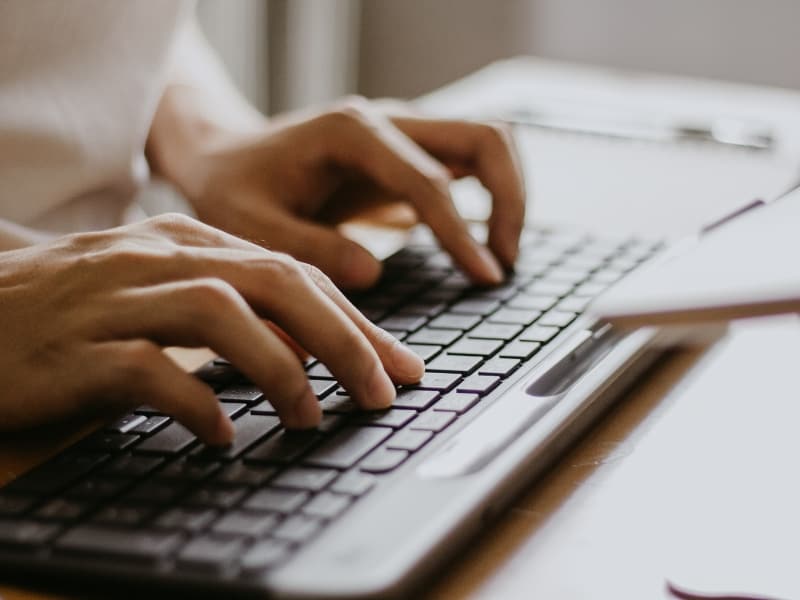 Your introduction should grab the reader's attention and set the tone for the rest of your essay.
It's essential to make a strong first impression, as the introduction will shape the reader's perception of your essay and determine whether they continue reading with interest or not.
To create a captivating introduction, consider starting with a compelling anecdote, a thought-provoking question, or a powerful statement that relates to your main point or thesis.
This "hook" should engage your audience and make them want to read more.
For example, you might share a personal story about a meaningful experience that inspired your passion for nursing or ask a question that challenges common misconceptions about the nursing profession.
Once you've captured the reader's attention, provide some context for your essay and introduce your main point or thesis statement.
This statement should clearly and concisely convey the central idea you'll explore throughout your essay.
It serves as a roadmap for your reader, guiding them through the main points you'll cover in your essay and helping them understand your overall argument.
4. Be authentic
When writing your nursing school admission essay, your storytelling must be authentic and genuine. The admissions committee wants to learn about the real you, not just a polished, idealized version of yourself.
Being honest about your experiences, goals, and aspirations will create a more compelling and memorable essay that stands out from the competition.
Don't be afraid to be vulnerable (within reason, of course) and share your personal story, including any challenges or obstacles you've faced along the way.
This can demonstrate your resilience, perseverance, and growth as an individual. Remember that nobody's perfect, and the admissions committee isn't expecting you to be either.
They want to see your passion for nursing and your commitment to overcoming adversity in pursuit of your goals.
Also, avoid using cliches or generic statements that could apply to any nursing school applicant. Instead, focus on what makes you unique and why you're an excellent fit for the nursing program you're applying to.
This might include your background, personal experiences, specific nursing interests, or long-term career aspirations.
5. Show, don't tell
One of the most effective ways to make your essay engaging and memorable is to use descriptive language and vivid examples to illustrate your points.
This technique, known as "showing, not telling," allows the reader to visualize your experiences and emotions, making your essay more compelling and personal.
For example, instead of simply stating that you're compassionate and empathetic, show the reader how you've demonstrated these qualities in your life.
You might describe a specific situation where you provided emotional support to a friend going through a difficult time or volunteered at a nursing home, connecting with residents on a personal level.
When using examples, be specific and focus on the details that will help the reader understand and relate to your experiences.
This will not only make your essay more engaging but also provide evidence that supports your claims about your personal qualities and experiences.
6. Stay focused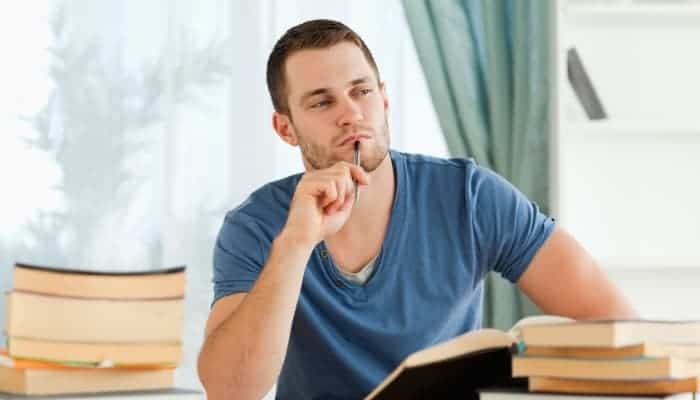 It's essential to keep your essay focused on the prompt and avoid going off on unrelated tangents.
Including irrelevant information or anecdotes can distract the reader and weaken your overall message.
To maintain focus, continually refer back to the essay prompt as you write and ensure that each paragraph contributes to your main point or thesis statement.
When writing your essay, resist the temptation to include every detail about your life or accomplishments.
Instead, select the most relevant and impactful experiences that directly relates to the prompt and showcase your suitability for the nursing program.
By staying focused and concise, you'll demonstrate your ability to communicate effectively, a crucial skill for nursing professionals.
Nursing Student Academy
Check out the comprehensive supplemental course nursing students take to improve their grades and pass nursing school.
7. Be concise
Adhering to the word limit for your essay and being concise in your writing are important aspects of crafting a strong nursing school admission essay.
Admissions committees review many essays, so keeping yours clear, focused, and easy to read is essential.
To be concise, focus on presenting your ideas and experiences clearly and straightforwardly.
Avoid using overly complex language, jargon, or unnecessary filler words. Instead, choose words and phrases that accurately convey your message without being overly verbose.
When editing your essay, look for areas where you can eliminate repetition or condense your ideas without losing the overall meaning.
This may involve rephrasing sentences, removing redundant words, or combining ideas into a single, cohesive statement.
Being concise will make it easier for the admissions committee to understand and appreciate your essay, increasing your chances of making a positive impression.
8. Edit and proofread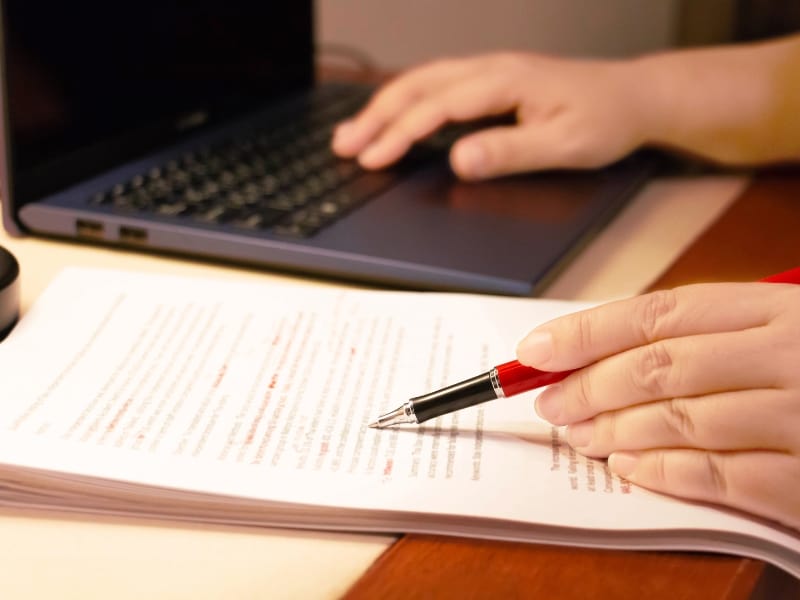 Carefully editing and proofreading your essay is essential to making a strong impression on the admissions committee.
A polished, well-written essay demonstrates your attention to detail and commitment to excellence.
First, take a break after completing your initial draft to give yourself some distance from your work. This will make it easier to approach your essay with fresh eyes and a more objective perspective.
When you're ready to begin editing, read your essay out loud to yourself or have someone else read it to you. This can help you identify awkward phrasing, unclear sentences, and areas that need improvement.
As you edit, focus on your essay's overall structure, coherence, and flow.
Make sure your paragraphs transition smoothly from one idea to the next, and ensure that your evidence and examples effectively support your main points.
Remove any repetitive or irrelevant content, and revise vague or confusing sentences.
Once you've made revisions to the content and organization of your essay, proofread it carefully for grammar, punctuation, and spelling errors.
You can use an online grammar checker like Grammarly, but don't rely solely on these tools.
They can miss errors or suggest incorrect changes, so it's essential to review your essay carefully yourself or enlist the help of someone with strong writing skills.
9. Get feedback
Seeking feedback on your essay from trusted friends, family members, or mentors can provide valuable insights and suggestions for improvement.
When you're immersed in the writing process, it's easy to overlook issues or become attached to certain ideas. Getting an outside perspective can help you identify areas that need clarification or revision.
When you ask for feedback, be specific about the type of input you're looking for.
For example, you might ask your reviewer to focus on the clarity of your main point, the effectiveness of your examples, or the overall organization of your essay.
Encourage them to provide honest constructive criticism and be open to their suggestions.
Take the time to thoughtfully consider the feedback you receive and decide which suggestions to incorporate into your essay.
10. Give yourself time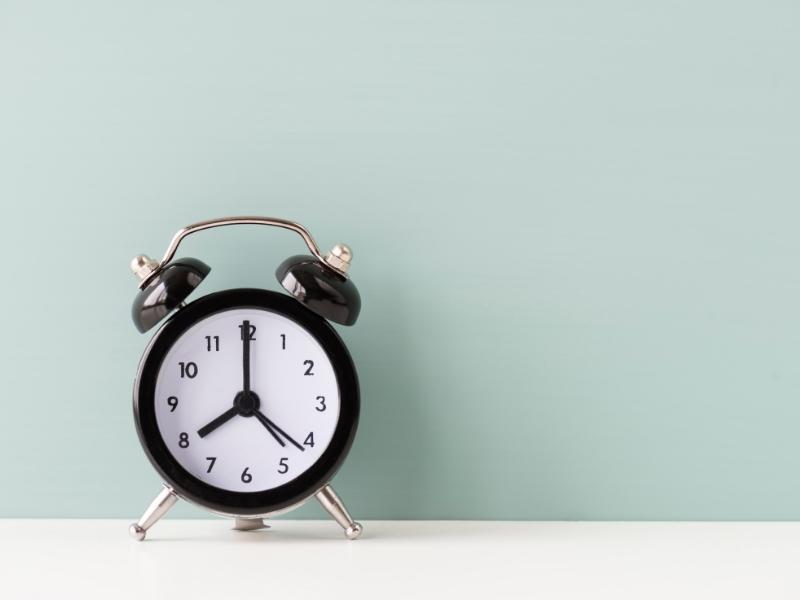 Avoid waiting until the last minute to write your essay.
Giving yourself plenty of time to brainstorm, write, edit, and revise will help you submit the best possible essay with your nursing school application.
Rushing through the process can lead to mistakes, missed opportunities, and an essay that doesn't effectively showcase your passion and potential as a future nurse.
Create a timeline for your essay-writing process that includes deadlines for brainstorming, outlining, writing, revising, and proofreading deadlines.
This will help you stay on track and ensure that you're dedicating the necessary time and effort to each stage of the writing process.
Additionally, giving yourself ample time allows for breaks, which can help you maintain your focus and motivation as you work on your essay.
Be Successful in Nursing School
Writing a standout nursing school admission essay is a critical step in your journey to becoming a nurse, but it's not the last step. Once you get in, you'll want to have the right tools to be successful.
Nursing Student Academy
Check out the comprehensive supplemental course nursing students take to improve their grades and pass nursing school.
Have You Read These Yet?