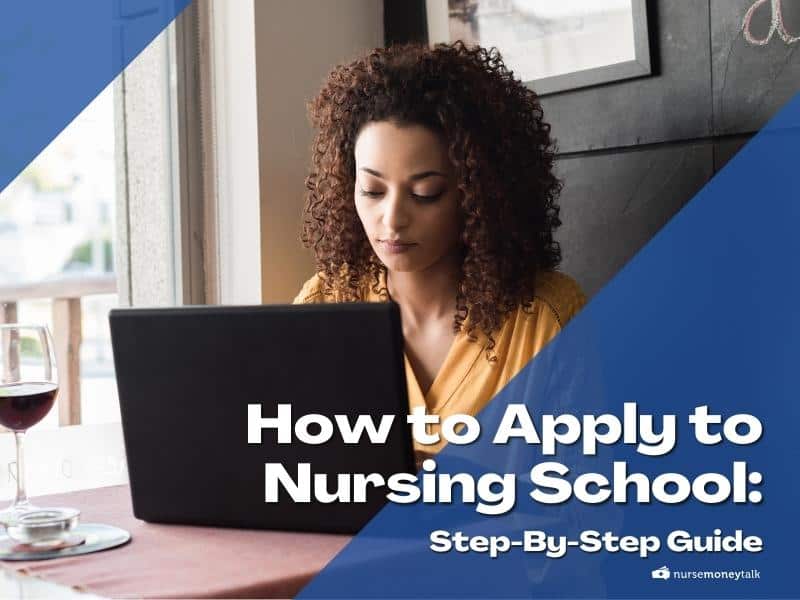 Whether you've come to admire nurses due to the pandemic or have dreamed of becoming a nurse since childhood, you need nursing education.
I've created this comprehensive admission guide to help you get into nursing school.
Elements for Nursing School Admissions Success
To be a successful nursing school candidate, you must diligently complete every step of the application process.
From your first glance at programs to submitting your application or completing an interview, you must act in line with your future best interests.
Find Nursing Programs
Search our school database to find schools and get information on the right programs for you. (Don't worry, it's fast and free!)
Your Admissions Process Walk-Through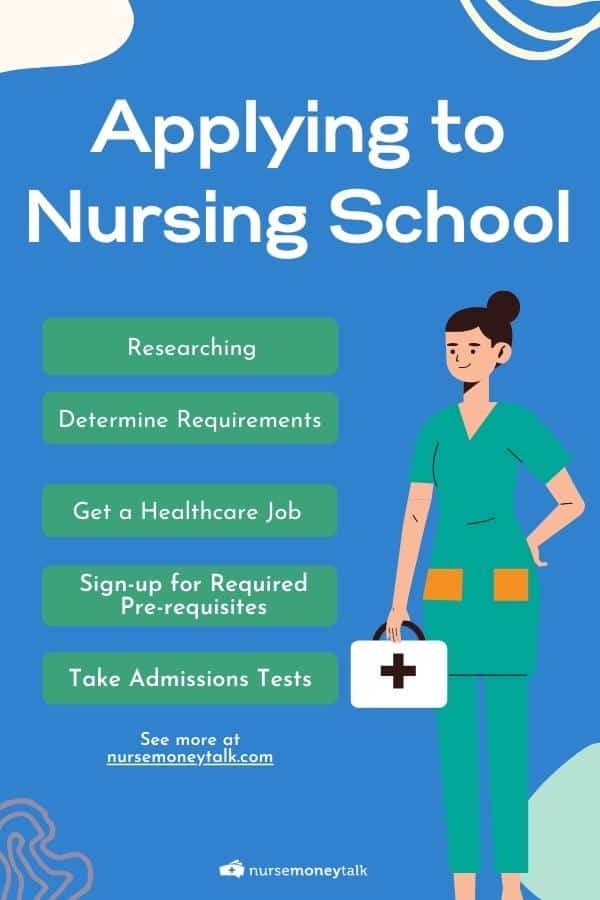 This eight-step admissions process walk-through explains what I would say if you were my mentee or just an interested individual sitting down for a cup of coffee and a chat.
Step 1: Researching Program Types and Schools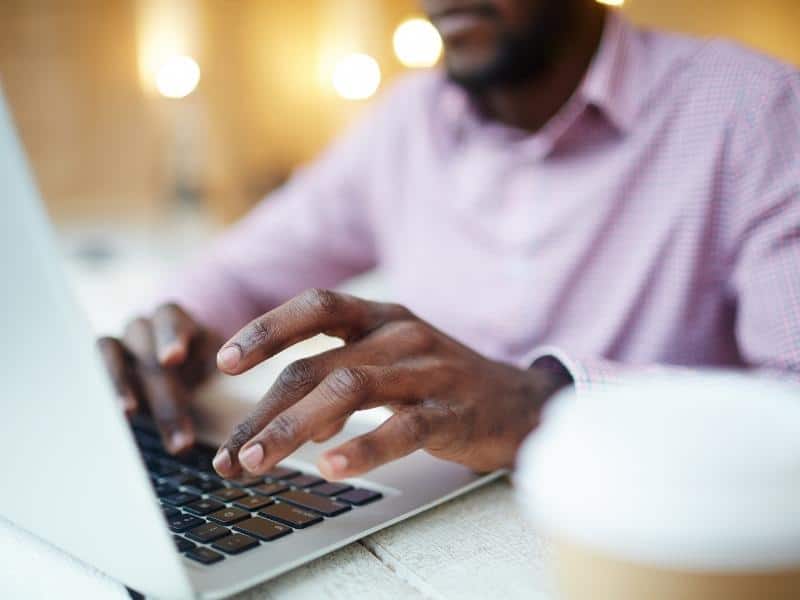 Before you choose a nursing school, you must consider several factors. Some of your choices depend upon whether you attend full or part-time and how many years you want to spend in school.
If you're an entry-level college student, you will need at least two years to complete an associate's degree, four years to complete a bachelor's degree, and three years to complete a diploma program.
If you don't have friends and family who are nurses, you might not have heard of diploma programs. Nursing school diploma programs are housed in hospitals and used to be much more common.
Diploma program graduates typically only need another year or so of coursework to get a bachelor's degree.
Initially, I began my nursing career by completing a two-year associate's degree in nursing program.
Many nurses I've worked with have enjoyed long careers with this credential. Others have opted to earn a bachelor's degree.
Many states are pushing to make the bachelor's degree the entry-level requirement to become a Registered Nurse. Many of the people behind this move cite improved patient outcomes when patients are cared for by BSN-level nurses.
Once you have a general idea of the type of program you'd like to attend, it's time to look for specific schools.
Do you have an interest in a particular practice area? Ask around or consider a diploma program where you can have more access to your chosen area.
Would you like to perform research? A major university might be a better choice.
Step 2: Determine Admissions Requirements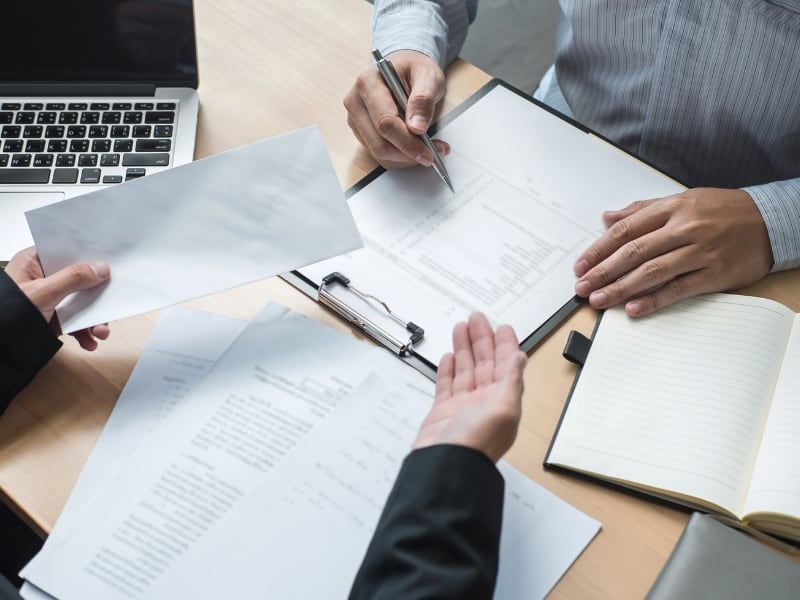 Once you've decided on some nursing programs, it's time to consider their admissions requirements. Fortunately, there's often a lot of overlap in this area. Most schools will require most or all of the following:
Paper or online application form accompanied including a resume and nursing school essay
Application fee
Transcripts from high school, vocational schools, and/or other colleges
Nursing school admissions test results
Letters of recommendation from teachers, employers, or community leaders
Many, but not all, schools also require in-person or zoom interviews with prospective nursing school students.
Step 3: Get (or Keep) a Healthcare-related Job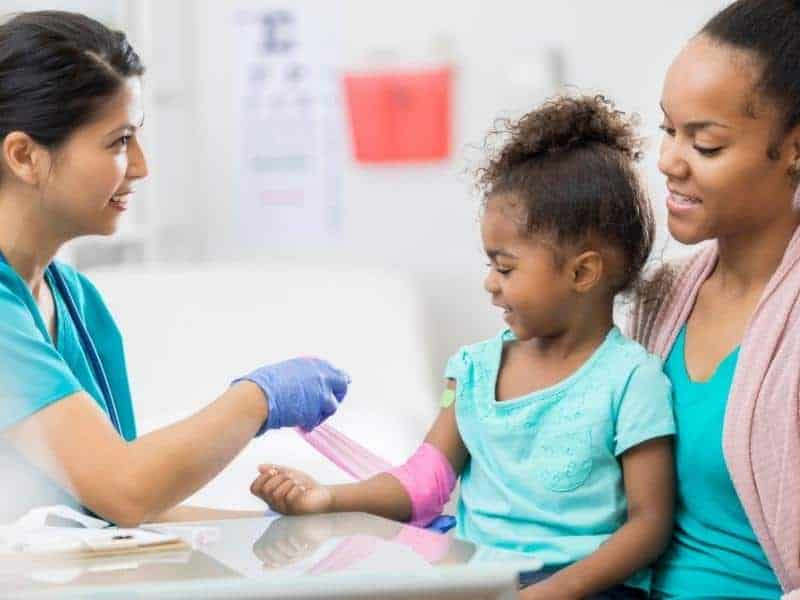 You're correct if you understand that nursing schools want a high level of professionalism from their students.
Whether you choose a two or four-year program, those years will quickly pass, and you'll soon be in the job market. Now is the time to begin practicing professional self-presentation skills.
Getting a job before nursing does more than help the admissions staff easily picture you as a professional colleague.
Such positions can help you develop skills and a valuable network of potential coworkers.
Although you can develop stellar customer service skills by gaining experience with, say, angry customers as a restaurant server or a retail sales associate, these jobs will not expose you to the language and behavior you need to succeed in healthcare.
While many people work full-time during nursing school, if you're attending school full-time, consider a part-time job. Nursing school exams are notoriously hard, and such a position can give you enough time to study.
Working as a Certified Nursing Assistant, Direct Care Worker, or another type of healthcare assistant can provide you with plenty of hands-on experience helping patients with life-sustaining activities such as bathing and eating.
Like many nurses, I worked in one of these positions, which gave me even more respect for healthcare assistants and valuable insight into patient care.
When I was in school, a classmate of mine was a long-term unit clerk at a local hospital. This position allowed her to become familiar with supply room organization, sending lab samples using the pneumatic tube, and managing a variety of administrative duties.
Although it wasn't during nursing school, I knew someone who worked as a medical transcriptionist.
In addition to providing a remote working environment, such a position can help you learn medical terminology and gain excellent skills in understanding doctors or other healthcare providers.
Step 4: Sign Up for Any Required Prerequisites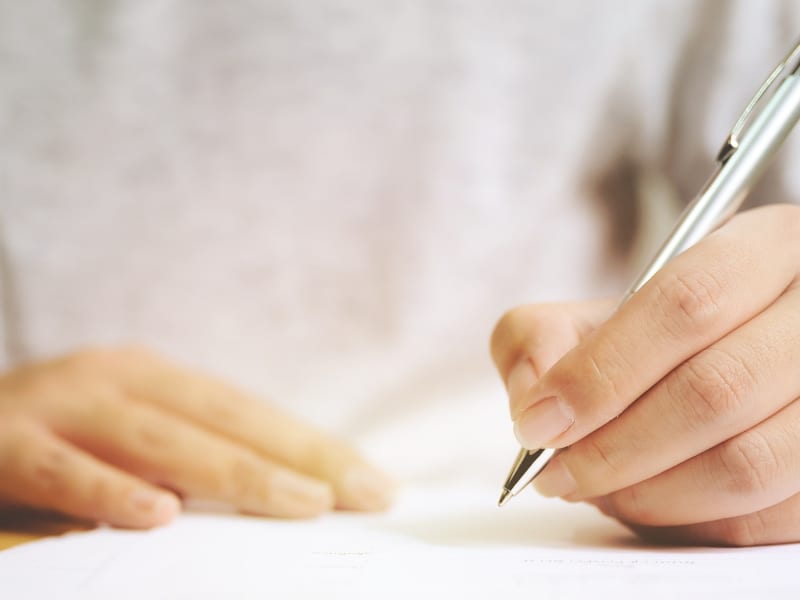 Although many nursing programs are designed for high school graduates or individuals with General Education Diplomas, most have college-level academic prerequisites.
Therefore, you should plan on an extra year to year-and-a-half of pre-nursing coursework. Fortunately, this time will pass quickly, and these courses will help boost your academic prowess to handle the rigors of nursing school.
Since state boards of nursing govern credentialing, prerequisite requirements will vary by state.
In general, most states require an English grammar and composition course or comparable achievement test scores on an exam from the CLEP, ESL, or AP testing programs.
Intermediate algebra or math for health science students are typical of the required math courses.
Since nursing is a science, most programs require introductory laboratory science courses. You might have to take an introductory science course if you've been out of school for a while or need to earn a "C" or better grade.
Like English and math, the college might also accept achievement test results. When I applied for nursing school, for example, I had to complete an introductory chemistry course, but they gave me credit for achieving a passing score on a biology achievement test.
Although they aren't required, many prospective nursing students choose to take academic electives before nursing school. I did this, allowing me to focus on lectures, skills laboratory, and clinical activities.
Some courses to consider completing before nursing school begins include Anatomy and Physiology, Psychology, Microbiology, History, Philosophy, English Literature, and Public Speaking.
Step 5: Take Admissions Tests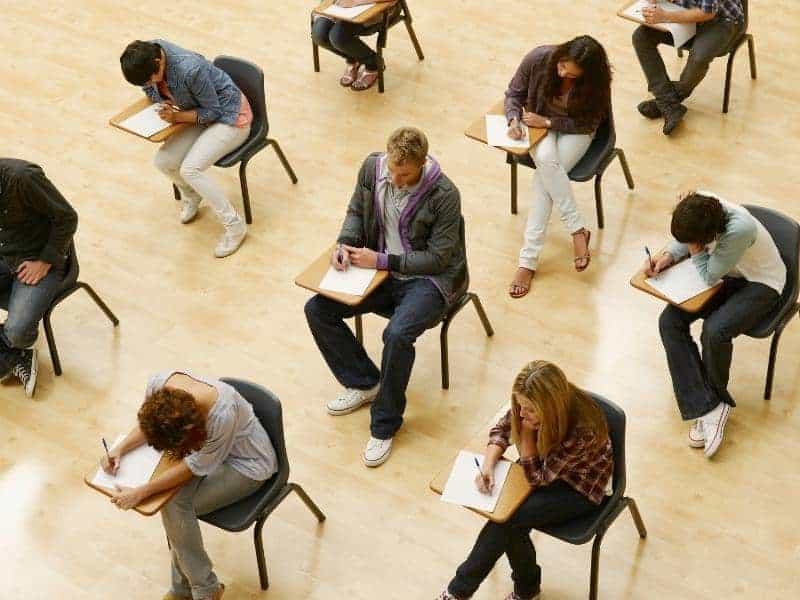 Admissions testing is a fact of life for various post-secondary education programs, and nursing school is no exception.
Although such tests are controversial due to standardized testing bias, they are one-way admissions officers can compare your performance with candidates with educational backgrounds that can be dramatically different from yours.
The three main tests required for nursing school admissions include the NLN PAX-RN, NET, TEAS, and Kaplan Nursing School Admissions Test.
Generally, these tests focus on reading comprehension, mathematical ability, science knowledge, and various reasoning skills.
Once you learn which specific test your school or schools require, you can begin saving the necessary fees and preparing to take the exam.
Various review books are available for these tests. If you have recently taken college or high school courses in these subjects, you probably already have the skills needed to achieve a passing score.
Many students become very nervous at the prospect of standardized testing. I was no exception.
Find Nursing Programs
Search our school database to find schools and get information on the right programs for you. (Don't worry, it's fast and free!)
When I took the test, I had been a state-certified special education teacher with an endorsement that qualified me to teach secondary English.
I earned this credential by passing a college-level English examination after I had worked teaching middle schoolers.
On nursing school admission test day, however, I gave nerves the upper hand and misread the directions at the bottom of the page. Instead of continuing the high school-level reading comprehension test, I stopped halfway through.
At the time, it only felt a little suspicious that I could knock out the first section of the test so quickly.
When you apply to nursing school, you'll find that the admissions guidelines are rigorous. Fortunately, I could retest and gain admission for the following year.
While delaying school another year might seem like a significant annoyance, in retrospect, I never regretted spending additional time building my healthcare skills through work.
When I initially took the test, I opted for the traditional paper and pencil variety. Since my work schedule conflicted with the paper and pencil version, I took the test on a computer.
This provided the advantage of seeing the questions one at a time and a system that didn't depend on my ability to follow written directions under pressure correctly.
Try the online and paper versions of the test you plan to take. You might be surprised by which test is more suitable for your test-taking style and temperament.
Step 6: Prepare Supplementary Materials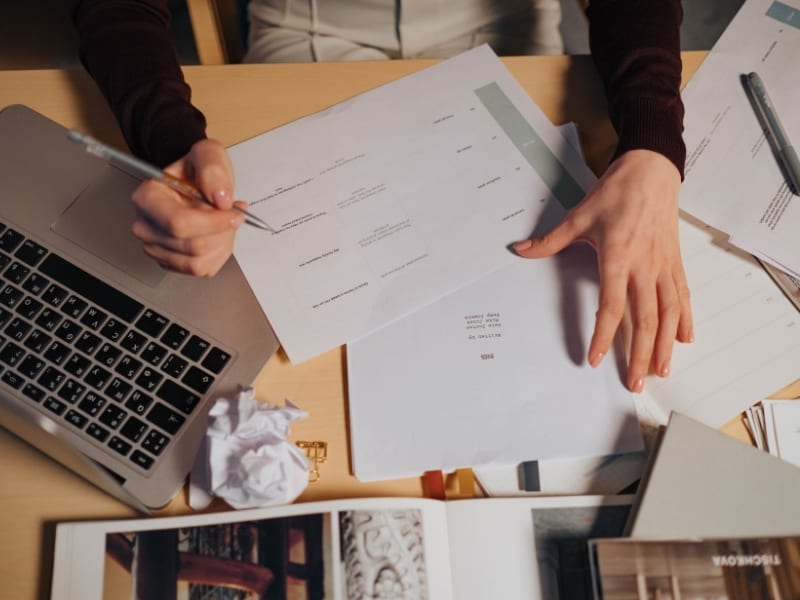 In addition to the application, application fee, and admissions test results, most nursing schools have a few more requirements.
A nursing school application essay is one of the most common supplementary materials you'll likely be required to submit.
This nursing school application essay is a chance to showcase your potential in nursing and how their program can play a starring role in moving you toward that goal. It would be best if you tried to inspire your readers and possibly yourself about your bright future.
You also need to follow the basic rules of professional writing. Don't submit an afterthought. Prepare your essay well in advance and revise it multiple times. Read it aloud to ensure it flows well and presents you in your best light.
A carefully crafted resume or curriculum vitae will also help you stand out now and throughout your professional career.
In short, these documents provide an overview of your qualifications that demonstrate why you're an excellent choice for a place in a nursing school program or on a nursing unit after graduation.
Step 7: Complete and Submit Applications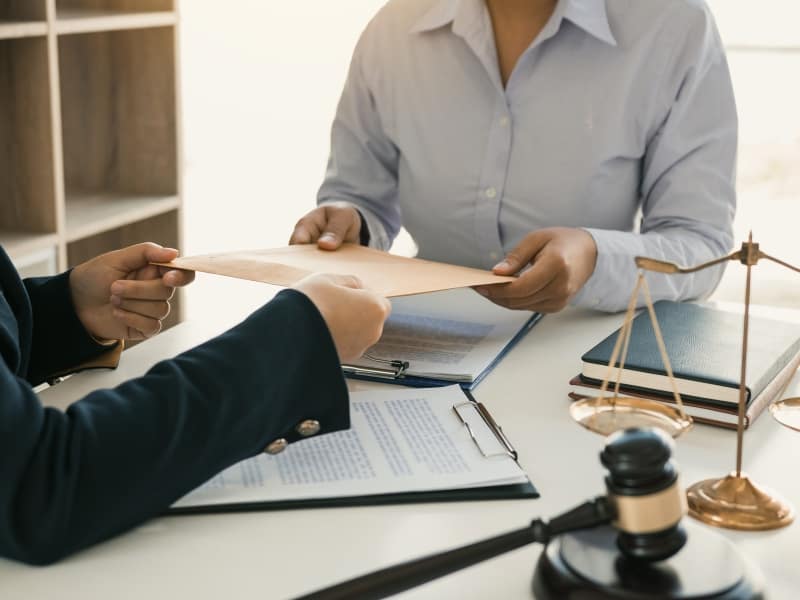 Although the application looks relatively straightforward, you should be careful about it. Complete it slowly when you have time to ensure you've filled it inaccurately.
Many nursing schools have online applications. If yours doesn't, please be as neat as possible or consider getting someone else with clearer handwriting to write the information for you.
Ensure you include your school's required application fee. Contact the admissions team if you need help paying it.
Some nursing schools offer a limited number of application fee waivers to prospective students who meet specific income guidelines.
After you've submitted all your application materials, it's time to wait for the acceptance letters to arrive.
If you're like most aspiring nurses, you'll probably check your smartphone several times each day for word from your choice school.
Step 8: Interview, if Required
An increasing number of nursing programs require in-person or zoom interviews. If your school offers you an interview, consider it another opportunity to share why you're their top candidate.
A conversation with nursing admissions leaders allows you to demonstrate your professional communication skills and demeanor.
To succeed during your interview, you must prepare answers to possible questions.
In addition to questions about why you want to become a nurse or any related work experience, schools and employers ask various scenario questions.
For example, some school administrators may ask you what you will do if you fall behind in your coursework. Others might want to know how you've handled a previous interpersonal conflict or a disgruntled customer.
Interviews give you an exciting opportunity to ask questions about the program. This can give you excellent information and a chance to display your critical thinking.
For example, asking what makes their program special allows the admissions team to bask in the glow of their success and envision you joining them in its light.
Begin Your Nursing School Journey Today
If nursing school is in your future, you must carefully apply to it. We hope you'll take the fast track to success by searching for a school or healthcare job on our site. Your future could be just a few clicks away.
Find Nursing Programs
Search our school database to find schools and get information on the right programs for you. (Don't worry, it's fast and free!)
Have You Read These Yet?