10 Top Factors to Consider When Choosing a Nursing School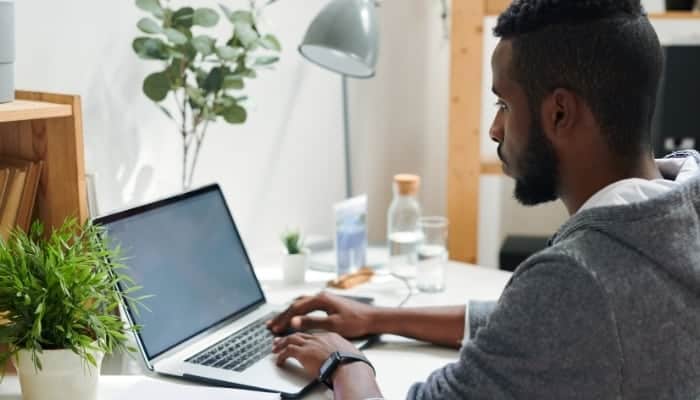 Whether you are just beginning your search for the ideal nursing school or trying to downsize your current list of contenders, there are specific factors you should be looking at for each possible school choice.
The 10 considerations below will guide you as you get started in nursing.
*Disclosure: This article on how to choose a nursing school may contain affiliate links. If you click and make a purchase, I may receive a commission. For more info, please see my disclaimer.
Tips for Choosing a Nursing Program
Here's what you should know when it comes to choosing a nursing school.
1. Approval by the State Board of Nursing
One of the most important school features to look for is its official approval from the state board of nursing.
According to the NCSBN (National Council of State Boards of Nursing), a key regulatory body in nursing throughout the United States, state approval is vital so graduates can take the NCLEX (National Council Licensure Examination) in the state of their choice once they successfully complete the program.
Plus, faculty teaching in a state-approved nursing program ensures that each graduate is ready to safely care for patients as a licensed nurse.
Faculty in these programs will also offer plenty of teaching, studying, and testing options to prepare seniors for the NCLEX.
Obviously, if you are not able to take the NCLEX examination, all of your months or years of education and hands-on training will have been wasted.
This is why state approval is the most important question you must ask any potential nursing school before enrolling.
2. Accreditation
Nearly as important as the nursing program's approval by the state is its accreditation status.
Although some states may not give you any problem with an unaccredited degree as long as the program was state-approved and you successfully passed the NCLEX, you may run into issues with your future workplace of choice.
Many employers prefer to hire nurses with degrees from accredited schools because they feel that these individuals are better prepared academically.
Even more importantly, you may need an accredited nursing degree if you ever wish to further your education, such as with a graduate degree to become a nurse-midwife or nurse educator.
As I have discovered from fellow nurses wanting to become nurse anesthetists, this was a real sticking point in their future applications.
3. NCLEX Passage Rates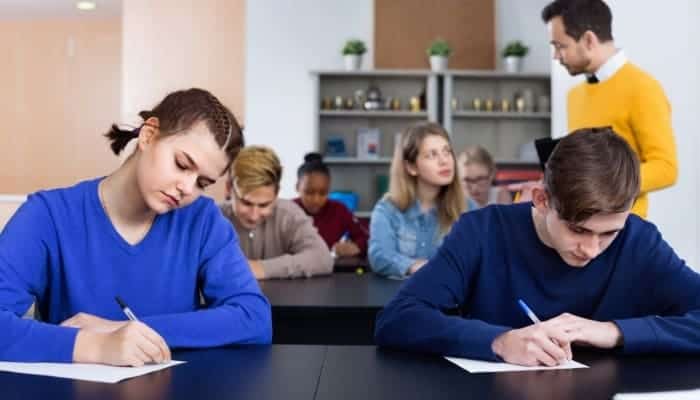 A quick look at NCLEX passage rates for any nursing school will show you just how successful the overall program is.
Passage rates certainly do reflect the time and effort that individual students put into their studies.
They also show you just how good the curriculum and clinical opportunities were at the school and how dedicated nursing faculty members were at preparing their students for the NCLEX examination.
It may be easy to find NCLEX passage rates for schools boasting high percentages. They are often proud of their rates and will readily display them on informational brochures and Web pages.
However, you may have to be more diligent about searching for these rates at other schools. Be sure to ask academic enrollment personnel for this number if you cannot find it listed on your own.
Keep in mind the national average for NCLEX passing rates is currently around 90% for individuals graduating with bachelors' degrees and 84% for those graduating with associates' degrees.
Related: How to Study in Nursing School
4. Curriculum and Classes
Once you are positive about the first three details that are necessities in your search for the ideal nursing school, you can move on to less concerning but still important factors that must be considered as you weed out possible contenders.
Check out the required courses for graduation, and make sure they mesh with current academic standards.
You may also want to ask academic advisors about curriculum flexibility and class requirements to make sure you will be able to complete any papers or projects on time.
This is especially important if you already have a busy lifestyle or are working or caring for a family as you attend nursing school.
Related: 10 Best Books About Nursing School
5. Clinical Hours and Opportunities
Equally important to your school search is the number of clinical opportunities you will have.
While all graduates are required to have some clinical hours under their belts, certain schools provide far more than their counterparts do.
You will find that this hands-on experience not only will help you feel more confident once you start your first job but it also may help you land your first job.
I found that telling potential employers that I had completed well over 900 hours of clinical work upon graduation, including a rigorous 12-week preceptorship, gave me an edge over other applicants.
Besides considering how much time you will spend in clinicals, you will also want to ask about specific opportunities you will have.
Will you be able to practice in more than one hospital?
Will you receive clinic, surgical, labor and delivery, community health, and psychiatric nursing experiences?
Will you need to find clinical experiences on your own or will they be set up for you (more specifically for those getting their masters or doctorate in nursing)?
These are just some of the questions you should consider asking.
Related: Do You Get Paid for Nursing School Clinicals?
6. Location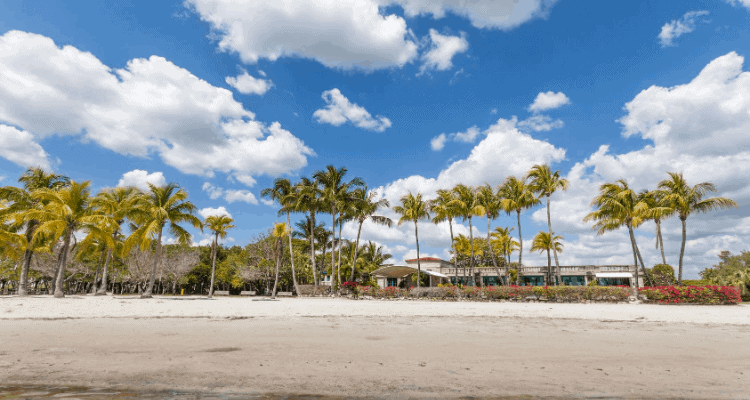 If you are planning on attending a traditional nursing school that offers on-campus classes, you will want to ensure it is close to your home or there are viable living options nearby.
Consider how much time your commute will take and if the extra driving time is going to affect your study time negatively.
If you are planning on attending a hybrid nursing school, you may be able to get away with living further from campus.
However, you should know ahead of time how frequently you will need to attend in-person classes and where you will be able to find clinical opportunities close to where you live.
Although the majority of nursing students find that schools in their hometowns work best for them, some do want to relocate.
This period can offer you a great chance to relocate to a part of the world that you have never before seen.
You may want to consider moving across the United States, heading to Hawaii for a few years, or even opting for an international nursing school in the UK or Australia.
However, you will certainly need to take any additional expenses into account and make sure that schools not located in the United States will still adequately prepare you to take the NCLEX.
7. Class Options
As mentioned in the location factor, you will need to choose whether you want all in-person classes or some combination of in-person and online classes.
While online classes certainly have their positives, such as class flexibility, the traditional classroom setting makes it easier for you to ask questions as they arise and connect with your classmates.
I enjoyed the traditional classroom setting because it gave me the structure I needed to succeed.
However, if you are entering nursing as a second career or already have a busy lifestyle, an online or hybrid option will probably work best for you.
Related: Am I Too Old for Nursing School?
8. Class Size
While class size may seem fairly meaningless, it does tell you about how much time each faculty member will have to spend with each student.
Smaller class sizes ensure that you will have more opportunities to ask your teachers questions or meet with them if there is a topic in class you do not understand.
Of course, larger classes are exciting and give you plenty of opportunities for connecting with other student nurses.
However, smaller classes give you a more personal feel and may help you build long-lasting friendships.
9. Faculty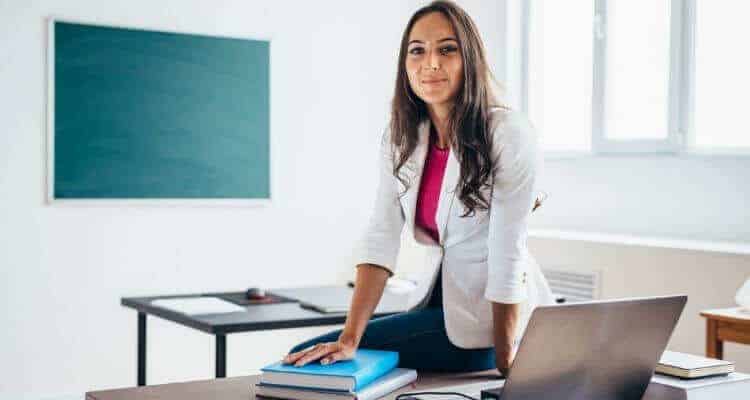 Ideally, faculty members should be knowledgeable, approachable, understanding and at the top of their fields.
Each teacher should have a background in the classes they are teaching. They should be willing to work hard to ensure each student is adequately prepared to pass the NCLEX upon graduation.
To get a better idea of what a school's faculty members are like, schedule a visit to meet them in person.
Ideally, you will be able to observe a few classes and meet with key faculty members in their offices.
If faculty members are unwilling to meet with you before you become a student, you should not expect anything different once you enroll.
10. Cost
Of course, I realize that cost is one of the ultimate considerations for many nursing students.
You may be providing for a family yet starting a new career. You may be fresh out of high school with little to no savings.
However, I believe that while cost should certainly be a factor, it should not be the first thing you consider. After all, a cheap education will not be worth it if it does not help you pass the NCLEX and land a job immediately upon graduation.
Nursing school costs vary widely based on the type and length of the curriculum, the type of institution you choose, the financial aid you qualify for, and any scholarships or work programs offered by the school.
Once you narrow down the list to your final few school choices, schedule a time to meet with a financial advisor in person or over the telephone at each school to learn more about your payment options.
Now Is the Time to Start Your Search
Now that you know what you should be looking for, you can power through your nursing school search.
Weed out schools that will not prepare you adequately, and look for class and faculty choices that get you excited for the future.
Start your school search today here on our Website.
Related
Here are some other great articles that might help you as you're deciding on what nursing school to go to.
Frequently Asked Questions
Here are some faqs when it comes to choosing a nursing program.
What is considered a good GPA for nursing school?

A GPA at or around 3.5 (unweighted) will often make you competitive for a lot of nursing programs.

Is getting into nursing school difficult?

Getting into nursing school can be very challenging. Good science and overall GPA will be a must if you want a chance to get into a good nursing program.

What do I major in for nursing?

You don't have to have a major before applying to a nursing program. You'll just designate yourself as a pre-nursing student. It would take you about 2 years to get your prerequisites before applying to a nursing school.