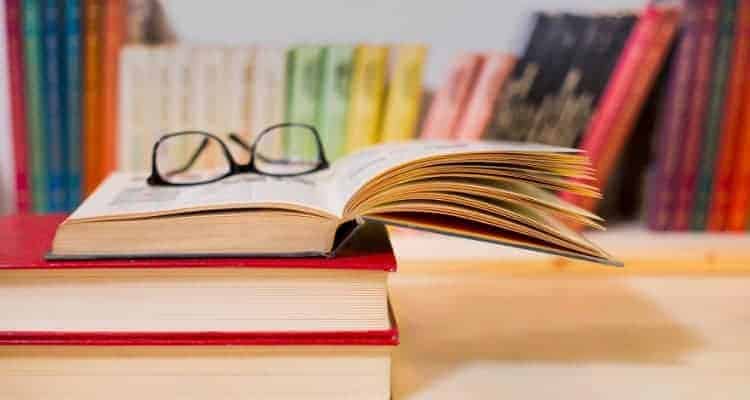 Are you struggling to keep up with your assignments and workload?
Every nursing student feels overwhelmed by the sheer amount of things they have to learn.
You find yourself going through a series of never-ending tasks that you have to address ASAP!
Does that mean you should quit?
No, way!
I rounded up some practical study tips that can teach you how to study in nursing school without making some of the same mistakes I made.
Let's have a look:
*Disclosure: This post may contain affiliate links. If you click and make a purchase, I may receive a commission. For more info, please see my disclaimer.
How to Study in Nursing School
1. Cut the Clutter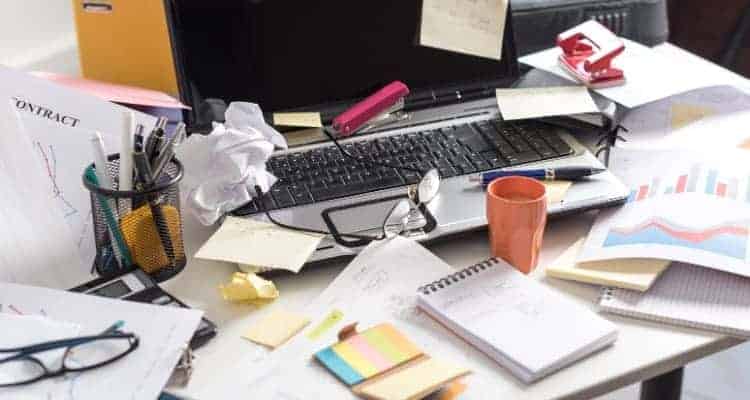 First of all, try to keep your workstation and study essentials in order.
Nursing students get swamped with lots of assignments within the first week of the semester.
Thus, you need to take a step back and get organized. Otherwise, you'll find yourself misplacing notes, books, and essential material every other week.
The best way to counter this is by arranging things in an orderly fashion.
You can do this by assigning separate folders to each class, stocking up on stationery supplies (early in the semester), and cleaning up your study area once in a while.
Not only does a clean work desk minimize distractions, but it also helps you save the time you would spend searching for lost items.
Related Article: How to Take Notes in Nursing School
Hire a Tutor for School
If you need a tutor for school, you can find one using this online platform. The tutors are vetted, and you pick the time that works for your schedule. Whether it's for nursing school, nursing school prereqs, or any school-related subject, this is a platform you should check out.
2. Keep Track of Everything
The biggest challenge of nursing school is meeting all the deadlines.
You can expect to get a pile of research work and assignments every week. Not to forget the fact that pop quizzes, tests, and practical assessments crop up throughout the semester.
It's natural to forget these deadlines when you've got so much on your plate.
That's why I propose you create a planner beforehand. Then keep noting the deadlines and other requirements whenever you get them.
As a result, you'll know when a submission/test is coming up, so you can prepare for it accordingly.
Pro-Tip:
Install a digital planning app or use Google Chrome to streamline your work.
Pro-Tip:
The first day of each semester I take a couple of hours at the end of the day to put all the deadlines and due dates for assignments in my planner. On top of that I'll set reminders as well for those deadlines.
3. Have a Game Plan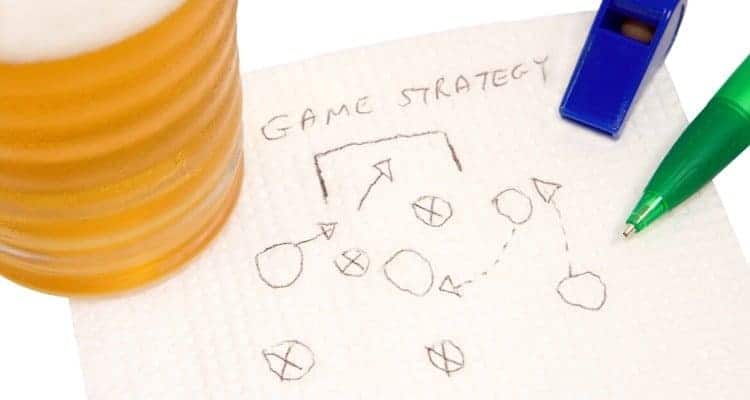 Don't know how to begin studying?
I understand that simultaneously managing multiple assignments is not an easy feat. A great way to tackle this situation is by creating a proper work schedule.
How?
Here's a hint:
Go through your planner to list the things that need to be done. Make sure to note the deadlines for each project while you do this.
Once you have collected all the information, it's time to create a priority list. You can label the tasks depending on how urgent/important it is.
It's time to set a work schedule according to the priority list.
Follow your work schedule as religiously as possible. If you skip a study session, then try to make up for it the following day.
Tick off the assignments as you go along. Also, try to evaluate your progress and make adjustments to your study routine whenever necessary.
These 5-simple steps will help make your workload more manageable and give you better control over them.
You can apply the same (or similar) strategy during your exams. We're sure that it'll simplify the studying process when you have a game plan to follow.
Related Article: How to Stay Motivated During Nursing School
4. Divide and Conquer
Do you get dizzy just looking at the curriculum?
You're not the first student to say this; neither will you be the last. It's why you won't have trouble finding some assistance when you get stuck during the course.
In fact, I suggest that you get up from your lonely workstation and join a study group.
The regular sessions could help you work through the problematic areas of the coursework. You can also quiz each other as you prepare for the tests.
Pro-Tip:
One of the things I've seen many nursing students do is to divide note-making by assigning each member a chapter. That way, you can save time and cover more subjects for the exam.
Pro-Tip:
Make sure to form a study group with like-minded students. Otherwise, you'll find yourself arguing over the right study methods or deciphering notes that don't make sense.
5. Go to the Source
Did your professor quote a research paper? Did they casually drop in the name of a medical journal?
A smart student acknowledges these hints to score extra points.
You need to start following this trail of breadcrumbs to discover relevant research material for your courses. The information can help you ace the next test, or get a better understanding of a complicated topic.
Moreover, reviewing reference books is essential for your assignments. You can use these books to support your arguments, learn more information, and get inspired.
Pro-Tip:
Think of them as your study aids as you move onto an advanced level of your training.
Pro-Tip:
Pay attention to what your professor says during a lecture. Many times you'll get a hint of what you should know for the exam. Some times it'll be as obvious as them saying "make sure you know…"
6. Skim and Sift Your Review Material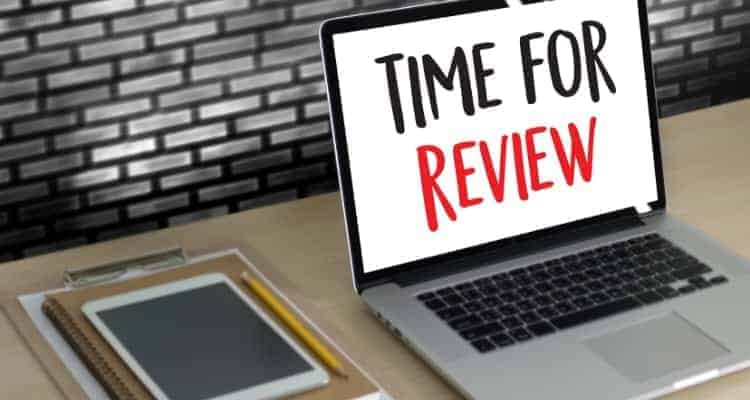 Did the professor assign too many books for the next class?
Despite what we said there are times when reading through everything is impossible. You end up going through an information overload if you read too much or miss out on critical information if you skip the chapter.
How do you overcome this dilemma?
We've got two words for you―speed reading. We think that a proper skimming and scanning strategy can help you power through the reading assignment (source).
Here's a step by step guide that you may follow:
Grab your textbook, highlighter, sticky notes, and a pen.
Skim through the page and ignore the filler information.
Next, scan the page by focusing on topics that align with your coursework/chapter.
Highlight phrases and information that you find useful.
Start re-reading the highlighted paragraphs.
Summarize the information by creating key points.
Besides this, make sure to stick post-it papers (or earmark) the important pages. The tactic helps you go back to the valuable resource material when you're revising the chapter.
7. Don't Be Afraid to Improvise
Let's get one thing straight―studying for nursing school has no set guidelines.
Ask anyone around, and you will get a gazillion different tips on how to study for nursing school. Each of those guidelines represents the student's personal preference.
Therefore, what works for somebody won't necessarily work for you.
In situations like these, you should adapt their studying strategies according to your needs.
Also, there is no harm in looking for external source material if the reference books don't make sense. There are lots of alternative guides (e.g., blogs, video tutorials, and online resources) you can use.
Hire a Tutor for School
If you need a tutor for school, you can find one using this online platform. The tutors are vetted, and you pick the time that works for your schedule. Whether it's for nursing school, nursing school prereqs, or any school-related subject, this is a platform you should check out.
8. The Balancing Act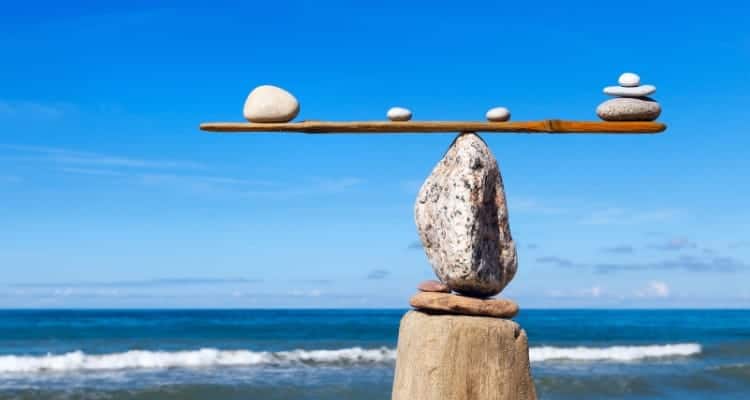 Many nursing students are doing side-jobs to pay for school or have children to look after. It's evident that they might not have the time to crack open a book during their busy schedules. They might also find it challenging to keep up with the submission dates.
Is that what you struggle with too?
Don't fret! You can still figure out a way to study if you create realistic study goals and learn how to manage your time correctly.
Here are a few study tips you can use:
1. Every moment counts.
Learn how to make the most of your spare time by using flashcards, notes, and watching tutorials during a free period/commute.
2. Ask for help.
If your home life is chaotic, reaching out to nursing school faculty or a trusted mentor for help, wisdom, or guidance might bear more fruit than you would think.
3. The 30-minute rule.
You should try studying for at least half an hour each day instead of looking for an hour-long break. This will ensure that you don't get stuck with a lot of studying near the finals.
In other words, if you're life is really busy, try to fit studying in whenever you can so you don't wait till the last minute.
9. Say No to Cramming
Did you know?
Many articles state that cramming is the worst way to study (source). You might depend on it to pass your test, but it isn't doable in the long run.
The odds are you're going to forget everything you tried to memorize if you try pulling an all-nighter to prepare for the test.
An effective studying strategy is to take short breaks between your study sessions. The right routine will allow your brain to rest and then get energized for the next task.
The standard breakdown for study sessions is the 45-15 minute study session (source, source). All you've got to do is study for 45 minutes, and then chill for the next 15 minutes.
Why does it work? The strategy allows you to stay productive, motivated, and focused throughout the study session. This, in turn, makes it easier for you to memorize things and comprehend the reading material.
Pro-Tip:
Avoid distractions by switching off your digital devices while you study.
10. Leverage Technology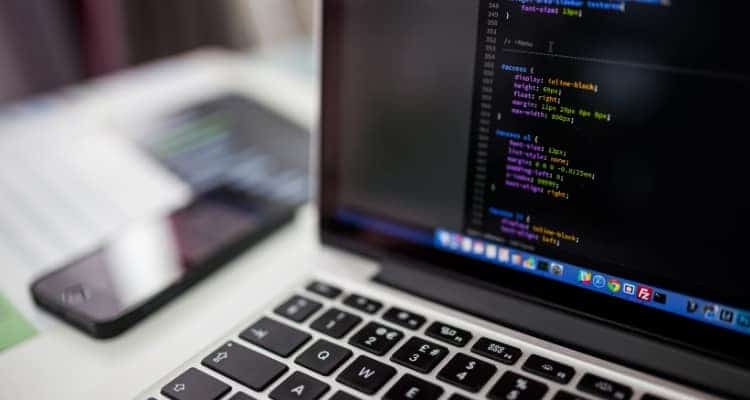 In the digital age, there are so many tech options you can use to make life a little easier. For example, I've already discussed earlier about the calendar app I use to set the due dates for assignments and tests.
There's also all the nursing school test prep apps that are available on the iPhone Appstore and the Google Play Store.
You can also subscribe to test prep sites such as Kaplan and Quizlet (for study flashcards).
There are so many options out there, make sure to leverage technology whenever you can.
11. Hiring a Tutor
I know many nursing students might not be able to afford a tutor but if you can you should really consider hiring one.
A good tutor does a couple of things:
They give you 1:1 attention which if you're struggling in a specific nursing subject can be very important.
They can present things in a different way that might make more sense for you.
If nothing else they can help motivate you and keep you organized.
Where can I find a nursing school tutor?
If you're now wondering where do I begin finding a nursing tutor here are a couple of tips.
1. You can always start with your school. Depending on the nursing program many will have dedicated tutors you can hire or upper-level nursing students who are tutoring.
2. Leverage technology. The second option and kinda going with what was mentioned earlier about technology is to leverage online platforms like Wyzant.com who have tutors you can hire on their platform.
You get to review their profiles, their credentials, and even order a background check if you want before deciding to hire them.
Start looking for a nursing school tutor today through Wyzant.
Video Guide to Studying in Nursing School
Final Thoughts
Long story short, the best way to survive nursing school is by planning, managing your time, and studying with others. The hours you put in will come through for you by the time exam season kicks in.
Plus, it's much easier to do things one day at a time than cramming everything at the last minute.
Now that you know how to study in nursing school, it's time to hit those books.
Best of luck!
What study tips do you have for other nursing students?
Related Articles: