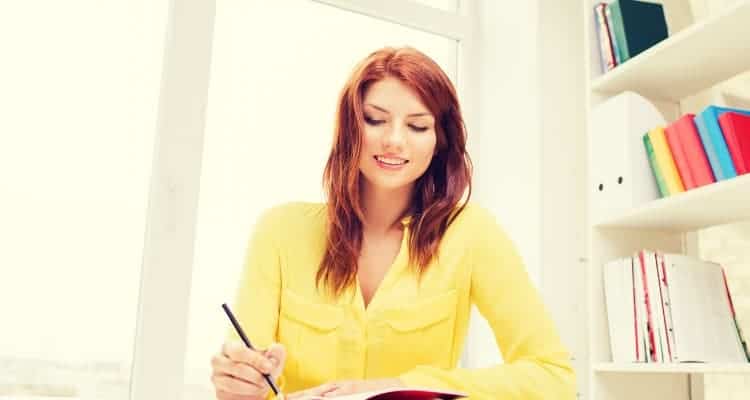 Pharmacology classes are some of the toughest classes in nursing school because there is so much information to learn.
Having flashcards that list each drug and pertinent information about that drug can make studying for nursing school tests easier.
These are the best pharmacology flashcards for nursing school.
Fyi you might even find some of these flashcards useful during clinical rotations and after you graduate.
*Disclosure: This article on pharm flashcards for nursing students may contain affiliate links. If you click and make a purchase, I may receive a commission. For more info, please see my disclaimer.
Quick Look
Best Pharmacology Flashcards for Nursing Students
1. Pharm Phlash!: Pharmacology Flash Cards
These well-organized Pharm Phlash!: Pharmacology Flash Cards are color-coded so you can easily find the medication you're looking for based on the body system it's used for.
Locating the drugs is also made simpler due to the comprehensive alphabetic index included in each box.
Each flashcard is double-sided and contains information on the drug and the route/dosing information.
There are several abbreviations used on each card for easier reading and the abbreviations are explained in detail on separate introductory cards.
Pros:
Color-coded organization system
Comprehensive alphabetic index
Double-sided cards with route/dosing information
Cons:
Some drugs are difficult to locate on the index
Flimsy box
Complaints of cards arriving damaged
Check the price of the Pharm Phlash Pharmacology Flash Cards on Amazon.
2. NCLEX-RN Flash Cards
Specifically designed to help nurses pass the National Council Licensure Examination (NCLEX), these NCLEX-RN Flash Cards from Barron's come with 300 cards that list different medications and their uses.
The other 100 cards list common questions that you might find on the NCLEX-RN.
Each medication card describes in detail the drug's uses, how to administer it, and common side effects.
The test question cards cover various topics found on the most recent NCLEX-RN, such as infection control and patient safety.
On the back of the question cards, the correct answer is listed for further review.
Pros:
Helps prepare nursing students for the NCLEX-RN
300 medication cards
100 question cards with common NCLEX-RN questions
Cons:
No index card
Cards aren't very sturdy
Not in alphabetical order
Check the price of the NCLEX-RN Flash Cards on Amazon.
3. McGraw-Hill's Top 300 Pharmacy Drug Cards
The McGraw-Hill's Top 300 Pharmacy Drug Cards lists everything a nursing student needs to know about the most commonly-used medications.
Each card lists basic and in-depth information, including the drug's generic and common name, dosage information, drug interactions, side effects, and more.
The cards contain photos for easy drug identification.
Each purchase comes with access to a website that provides more information about each drug.
The cards come with a pre-punched hole for easy storage on a ring. Bonus cards listing common adult and pediatric vaccines are also included.
Pros:
Photos for easy drug identification
Access to a website with more detailed information
Pre-punched for ring storage
Cons:
Cards are thin
Some common drugs aren't included
App might be more convenient
Check the price of the McGraw-Hill's Top 300 Pharmacy Drug Cards on Amazon.
4. Mosby's Pharmacology Memory NoteCards: Visual, Mnemonic, and Memory Aids for Nurses
Visual learners will appreciate the vivid cartoons in this Mosby's Pharmacology Memory NoteCards: for Nurses.
The cards are conveniently kept together in a durable, spiral-bound format that's easy to carry with you at school, on clinical rotations, or at work.
Humorous cartoons depict common drug uses, administration, and interactions throughout the flashcards.
Each card is made from thick material with a high-gloss finish for easy cleaning.
The addition of colored thumb tabs at the bottom make it easy to find medications quickly.
Pros:
Colorful cartoons
Cards are thick and durable
Colored thumb tabs for easy sorting
Cons:
Some cards are hard to read
Doesn't list all major drugs
Print is small
Check the price of the Mosby's Pharmacology Memory NoteCards for Nurses on Amazon.
5. MediQuik Drug Cards
These MediQuik Drug Cards will assist you in nursing school, clinical rotations, and your nursing career.
Nursing students can use them to study for the NCLEX-RN and have them handy during their clinical rotations. Each card is pre-punched for easy storage on a ring.
Once you've started your nursing career, you'll still find these cards useful for finding the generic and trade names, class, dosage, adverse reactions, and more of over 300 commonly-used drugs.
Cards are color-coded so you can easily find the information you're looking for pertaining to a particular drug.
Pros:
Pre-punched cards and a carrying ring is included
Over 300 commonly-used drugs
Color-coded for easy reading
Cons:
Not very durable
Some common medications aren't included
Complaints of some cards being misprinted
Check the price of the MediQuik Drug Cards on Amazon.com.
Study Tips for Using Flashcards
1. Use visuals whenever possible.
Visuals are absorbed by the brain quicker, allowing you to learn facts faster and be more likely to retain the information.
If the flashcards you have don't include pictures, such as images of what a drug looks like or how to administer it, you can draw pictures of your own and tape them to the flashcard.
2. Get your body moving.
If you find yourself dozing while scanning your flashcards, try moving your body.
Exercise is a proven way to fight fatigue and get the endorphins flowing through your body which then wakes up your brain and allows you to absorb more of the information you're studying.
You can even exercise and study at the same time by walking around your room or doing a few squats while you read your flashcards.
3. Organize them in the way you'll use them in real life.
If you're using your flashcards to study for the NCLEX-RN, organize them in the order in which you might see the questions on the exam.
You can find practice exams online so you can see the format ahead of time.
You can also reorganize the flashcards based on the area you're working in for your clinical rotation and keep the most useful cards handy once you start your career.
4. Have someone quiz you.
Once you've reviewed your flashcards thoroughly, you can have someone quiz you to see how much information you've retained and what you need to keep working on.
If you don't have anyone available to quiz you, try reading the flashcards out loud. Speaking the words helps the brain process the information in a different way.
5. Take notes.
This might seem counterintuitive since the whole reason you're using flashcards is to consolidate important information into a smaller space.
But taking notes is a great way to help determine what you need to focus on and what you've got a good handle on.
Rewriting what you've studied on your flashcards is also another way to reinforce the information you've read.
You can also turn what you're reading into a mnemonic device by drawing out pictures or writing rhymes that will help you make quick connections between a drug and how you administer it, its usage, and the most common side effects associated with it.
Final Thoughts
A reliable set of flashcards is great asset to nursing students during school and as they continue throughout their career.
With so many medications to learn, flashcards allow you to reference basic information like drug interactions and side effects quickly so you can get back to focusing on your patients.
Frequently Asked Questions
What is the best pharmacology flashcards for nursing school?

Our favorite pharmacology flashcards for nursing school is the NCLEX-RN Flash Cards by Barron's.
Related Articles to Best Pharm Cards for Nursing Students