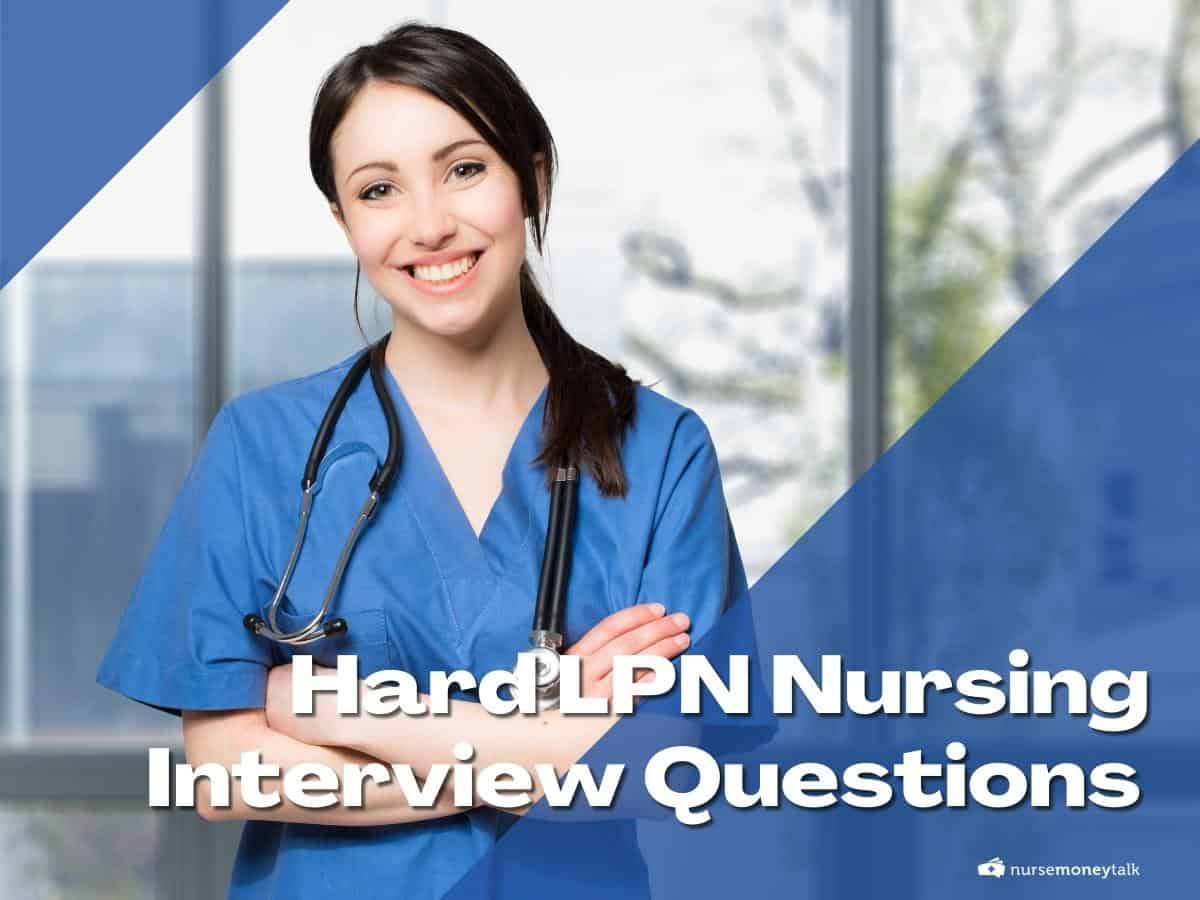 Preparing for a nursing interview can be nerve-wracking.
To ease your anxiety, many nurses find it helpful to study common LPN interview questions and develop personalized answers beforehand.
Here are ten questions that often stump candidates, along with model answers to guide your responses.
LPN Interview Questions and Sample Answers
Below are LPN interview questions with example answers. Check out the job board if you're still looking for a nursing job.
Find Your Next Nursing Job
Use the NurseMoneyTalk job board to look for and apply to great nursing jobs near you.
1. Why Did You Choose To Become A Licenced Practical Nurse (LPN)?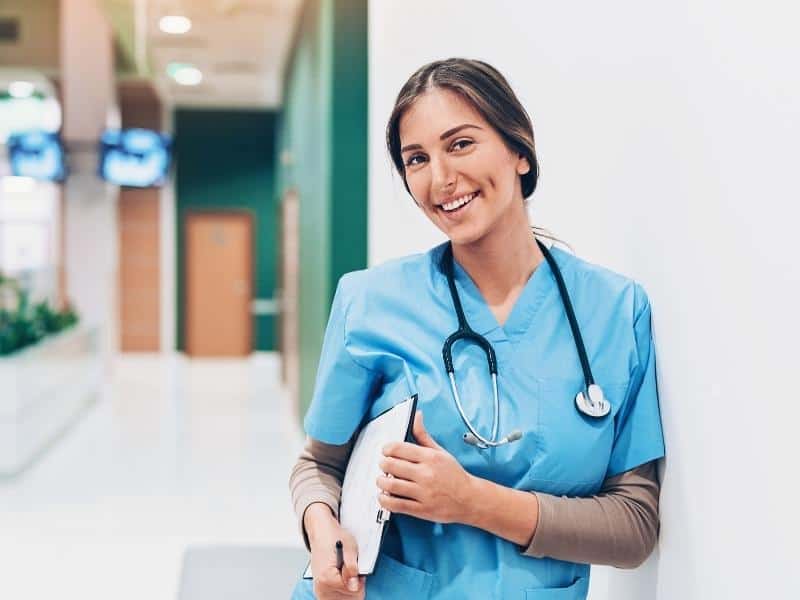 Even though it sounds condescending, this question is often asked at the beginning of the interview to get to know you better.
Not every nurse has to be a Registered Nurse. LPNs form a vital part of the healthcare team by performing vital care functions in the system.
LPNs are often undervalued by the healthcare facilities they serve, but the interview is not a good time to address this issue.
Rather than giving a scornful response, try to make the interviewer understand your reasons why you chose to become an LPN.
Answer:
"I feel that I can help my patients best by providing the close personal care the LPN does.

I love spending time with my patients, developing a close professional relationship, so they feel cared for and comfortable in a health care facility."
2. Do You Work Better As Part Of A Team Or On Your Own?
At first glance, it may seem obvious that you should choose to work as a team when answering this question.
However, the right answer the interviewer is looking for may include being a part of a team as well as working on your own.
Considering LPNs' roles and responsibilities, it becomes obvious that an LPN should be competent at working independently and being part of the healthcare provider team.
Answer:
"I enjoy collaborating with colleagues, but I can also work on my own. In my previous position, I worked a night shift and was expected to care for patients on my own.

I felt competent to do that, and if I wasn't sure about something, I asked my seniors to make sure I did not make a mistake."
3. How Do You Usually Deal With Stressful Situations?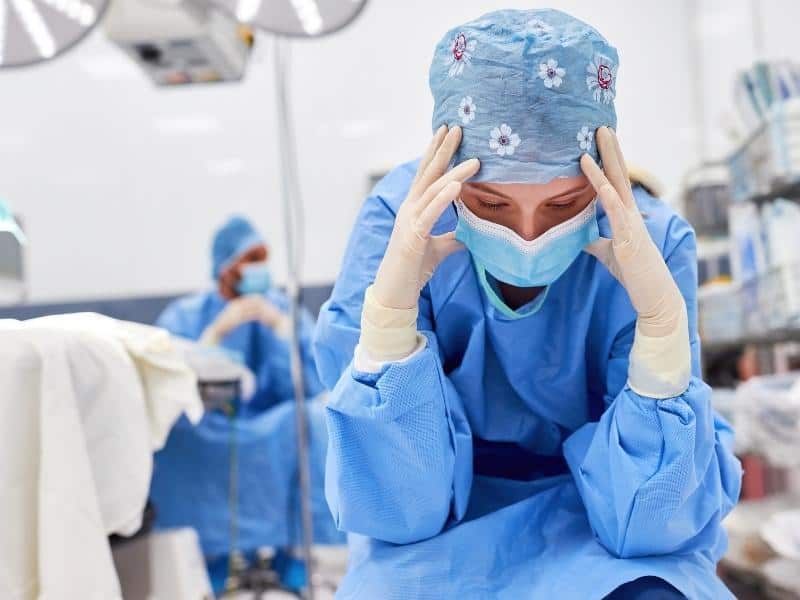 Nursing is a physically and mentally demanding job. As an LPN, you may have to deal with many difficult and emergent situations.
The shifts you work may be long and physically exhausting. The patient population you care for may have diverse and complex needs.
A good LPN candidate needs to be in good mental shape to handle all these stressors successfully.
Answer:
"I am good at solving problems, so when a stressful situation arises, I manage to stay focused on the tasks that need to be done without becoming overwhelmed.

I also take good care of myself outside of work, eating a healthy diet and exercising for stress relief.

These strategies have served me well, and I can adapt them to fit in with working for your facility."
4. How Would You Describe Your Strengths?
When answering this question, try to stick to your strengths that are relevant to the job.
For instance, you may say you are highly organized, hard-working, or have a positive attitude.
Whatever strength you highlight, make sure it is relevant to the LPN role and job description, and avoid exaggerating your abilities.
Answer:
"I am hard-working and often help colleagues with their work after completing my tasks. I am also a quick thinker and can make effective decisions in stressful situations."
5. Can You Tell Me What You Think Are Your Weaknesses?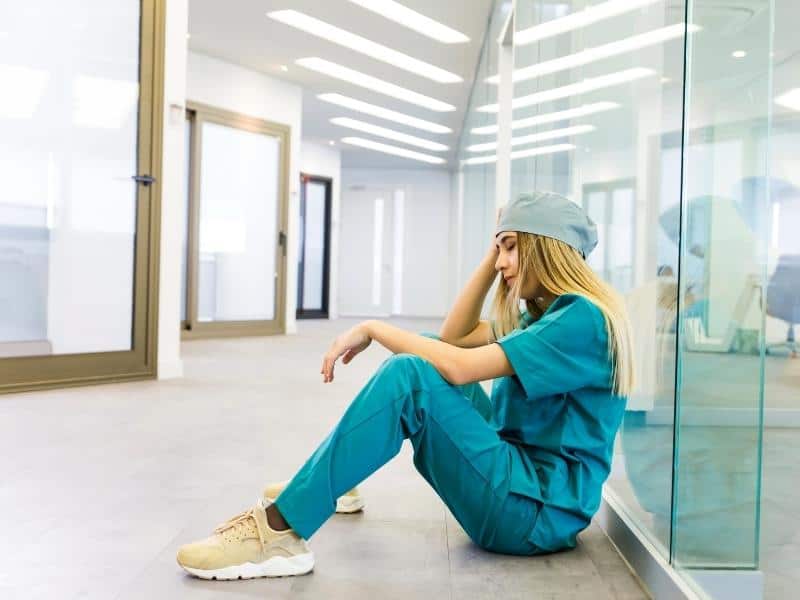 Candidates often find this question difficult to answer. Choose a weakness relevant to the LPN role. Preferably one that you are working to address.
Be careful not to choose something that makes you look like an unacceptable candidate, like saying, "I often get angry with my co-workers and want to do things my way," or "I have time management issues, and I am often late for my shifts or meetings."
No one is going to hire a nurse who cannot work with others or who cannot be punctual. Also, never say that you have no weaknesses. Nobody is perfect.
Saying you have no weaknesses shows the interviewer that you don't have the self-awareness required for the job. Instead, you can say something like this:
Answer:
"I am not very good at grammar, and once in the past, my written report was misunderstood by my colleagues and affected patient care in a minor way.

Since then, I have always used proofreading software like Grammarly to ensure that all my submitted patient care reports are written correctly and clearly."
6. What Would You Do If A Disgruntled Family Member Accuses You Of Negligence In Patient Care?
Dealing with patients or family members disgruntled with the care they receive is part of an LPN's job.
The interviewer asks this question to probe your problem-solving abilities further. Your answer should explain your actions when confronted with unsatisfied patients or families.
Find Your Next Nursing Job
Use the NurseMoneyTalk job board to look for and apply to great nursing jobs near you.
Answer:
"If a patient complains about the care I provide, first I would go to speak to them.

I would apologize to calm them down and then engage them in a discussion to find out the exact cause of their dissatisfaction.

Once we identify the problem, I will correct it as soon as possible.

If it is something beyond my control, like late results from the lab, I would ask the nursing supervisor to explain to the family that there is a delay at the lab and that their medical test results will be given to them as soon as possible.

Most patients feel more positive about their care if their concerns are attended to."
7. Explain What You Would Do If You Saw A Co-Worker Provide Inappropriate Care To Patients?
Integrity and a strong sense of ethics are important qualities in a nurse. That is why the interviewer needs to ensure you have those.
You need to let the interviewer know that you would act honestly and honorably in that situation and not let anyone, including yourself, break the health institution's rules.
Answer:
"If I see someone provide inappropriate care, or if the care they provide can lead to causing harm to a patient.

I would take my colleague aside, let them know I saw the incident, and make sure they take appropriate action to correct their mistake.

If my colleague is unwilling to do what needs to be done to ensure that no harm comes to the patient, I would inform the nursing supervisor of what I witnessed and work with them to ensure that the patient's health is not affected."
8. How Would You Calm Down An Agitated Patient?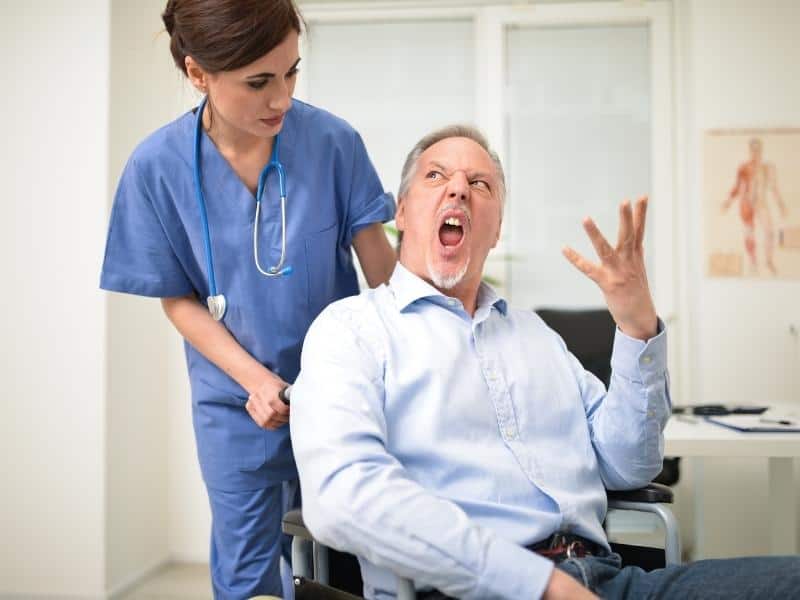 In a healthcare setting, there are many instances where patients become agitated and even combatant.
An LPN will be faced with such a situation in her job and needs to be able to respond appropriately.
Your answer should show empathy for the patient and include a suitable strategy to resolve the situation successfully.
Answer:
"I think it is important first to find out the reason for the patient's agitation and address that.

I would attempt to talk to the patient to find out what made them so agitated, but if I couldn't get the patient to co-operate,

I would ask my RN and the medical practitioner for help handling the patient.

Sometimes, administering calming medication is the only way to get a patient to calm down and diffuse the situation."
9. Where Do You See Yourself In Five Years' Time?
Hiring new employees is expensive for healthcare institutions, so the interviewer is interested in your career goals and plans for the future.
They want assurance that you don't plan to resign in the next six months but are a person who wants to advance their career by working for the institution offering the job.
Let them know if you plan to study further to become an RN or want to develop your skills as an LPN.
Perhaps you would like to gain more experience caring for a certain population group, like a geriatric or pediatric LPN? Your answer should include your career vision and strategies on how you plan to achieve it.
Answer:
"In five years, I plan to develop my skills as an LPN by gaining experience in a geriatric ward.

I love taking care of older patients. They often have wisdom and dignity that I admire. I want to provide the best care I can for those older folk at the end stage of their life.

Since your institution has one of the best geriatric medicine departments in the country, I would love to work at your facility to achieve my goal."
10. Why Should We Hire You?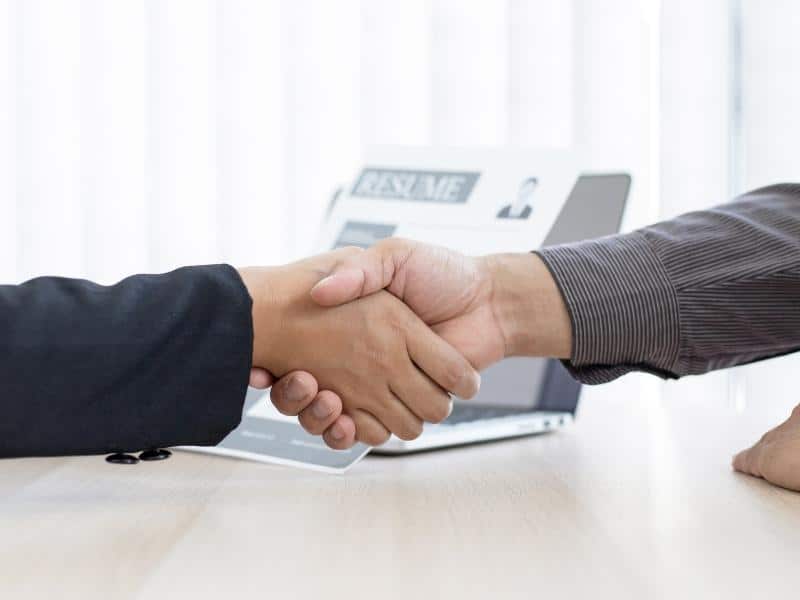 This question is difficult to answer because it seems the interviewer wants you to compare yourself to other candidates.
The best way to answer the "why should we hire you question," is to mention as many qualities you possess that match the role you are applying for.
Let the interviewer see you are passionate about nursing and motivated enough to succeed in the position.
Answer:
"I have the necessary qualifications, and I am passionate about joining your healthcare facility because you are known for providing excellent patient care.

I can work independently and as part of a team. I am also dedicated to providing the best possible care for my patients and upholding the good reputation of the healthcare institution I work for."
Find Your Next Nursing Job
Use the NurseMoneyTalk job board to look for and apply to great nursing jobs near you.
Key Takeaways
So, here you have ten questions that are hard to answer in an interview.
Reviewing them will help you develop your responses and make you sound like a skilled and confident professional.
It can make a difference between being offered the job or not.
Have You Read These Yet?