10 Tips for Surviving Nursing School During Pregnancy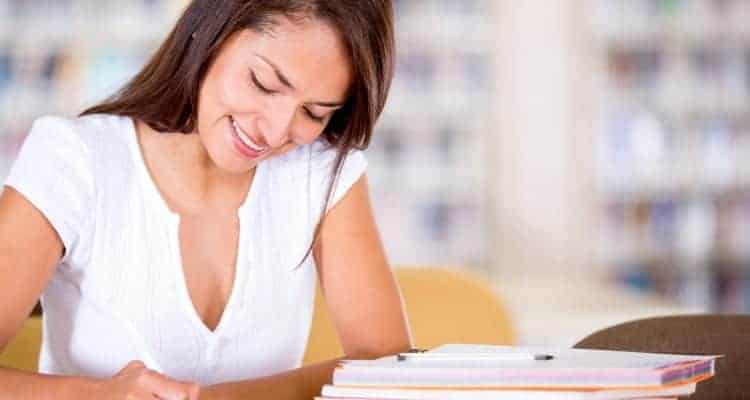 Nursing school is notoriously difficult and time-consuming, but ask any nurse and they will tell you one thing: It's worth it.
If you've just gotten the exciting news that you're expecting don't drop out!
Here are 10 survival tips that will help you make it through nursing while pregnant.
*Disclosure: Some of the links on this site are affiliate links. If you click and make a purchase I may get a commission.
Can You Get Pregnant While In Nursing School?
YES!
Going through nursing school during pregnancy may not be ideal for most, but it's entirely possible with a few lifestyle modifications.
With remote options, a support system, and a detailed schedule, you can make it through nursing school no matter where you're at in your pregnancy.
Surviving Nursing School: Pregnancy Edition
1. Set a Schedule
Are you finding yourself putting milk in the pantry, or forgetting important dates and tasks?
One of the lovely phenomenons of pregnancy is the ever-frustrating "pregnancy brain" which impacts around 80% of pregnant women.
Set your schedule at least a month in advance so you don't forget about any important due dates or clinical rotations.
2. Find Your Support System
A reliable support system is just as important during your pregnancy as it is after (where you will then have to figure out how to balance newborn life with student life!).
Accepting help can be difficult for many, but your loved ones want to see you succeed and many will help with various tasks around the house while you study and rest.
Support can come in the form of family, friends, therapists, or professors.
Related Article: How to Stay Motivated While in Nursing School
3. Talk To Faculty
Even if you're trying to keep your big news a secret, it's not something to hide from your advisors or professors.
Your nursing school faculty knows how tough pregnancy can be, and they can help you find resources if you're struggling in school.
At the end of the day, your school wants to help you succeed in any way they can.
4. Practice Self Care
When you're in nursing school, self-care tends to be one of the first things to go out the window (along with sleeping, healthy food, and your social life).
Self-care is important for everyone in order to maintain some sense of sanity, and it's even more important when you're pregnant.
Set time aside each day to meditate, do yoga, or take a bubble bath.
5. Find Your Motivation
A truly successful person has a healthy balance of extrinsic and intrinsic motivation.
Think back to what led you to nursing school and cling to that thought, meditate on it, or post pictures around your room of where you want to be in a few years.
Friedrich Nietzsche knew the importance of motivation when he said,
6. Remote Learning
Our digital world is making school more convenient for those who need to stay at home, and nursing schools aren't passing up on this opportunity for their students.
Many nursing programs offer online courses and assist you in setting up clinical rotations.
While your clinical rotation will be in person, your lectures can be done in the comfort of your own home.
7. Plan For the Future
A solid plan for how you will handle nursing school (and life) with a newborn can set a lot of worries to rest.
This is a good time to call on your support team and ask for help after the baby arrives.
If there are other parents in your program, talk to them about meeting for a combined study group/playdate in the future.
8. Find First-Hand Experience
Connecting with someone who has gone to nursing school during their pregnancy can be a great way to stay motivated and hopeful.
Jane Doe (name redacted for privacy), a nursing student at Arapahoe Community College, made it through her pregnancy with self-care and a good pair of shoes.
9. Open Up Your Home: Study Groups
If you have space, opening up your home for a study group can help you stay comfortable while connecting with classmates and studying.
Although studying alone can be appealing, group sessions allow for open discussion and an opportunity to ask important questions.
Good study groups meet regularly for a few hours each week and can help you form friendships while improving that pharmacology grade!
Related Article: How to Study for Nursing School
10. Leave of Absence
Numerous things can complicate a pregnancy and require strict bed rest or, for some, the stress just becomes too much to deal with.
A leave of absence should be considered if you feel excessively overwhelmed, or if you aren't able to make it to class due to pregnancy-related complications.
Remember this is not "dropping out", your school faculty can help you pick back up where you left off.
Final Thoughts
Pregnancy and Nursing School: You Can Do It!
Are you surviving nursing school while you're pregnant, or considering starting a family soon?
While it isn't the easiest task in the world, it's completely manageable with the right attitude and a little motivation.
What are your tips for surviving nursing school during pregnancy and how are you handling it? Let us know in the comments below!
Related Articles to Pregnant During Nursing School
<! –– Convertkit General Email Optin Form Bottom of All Posts ––>