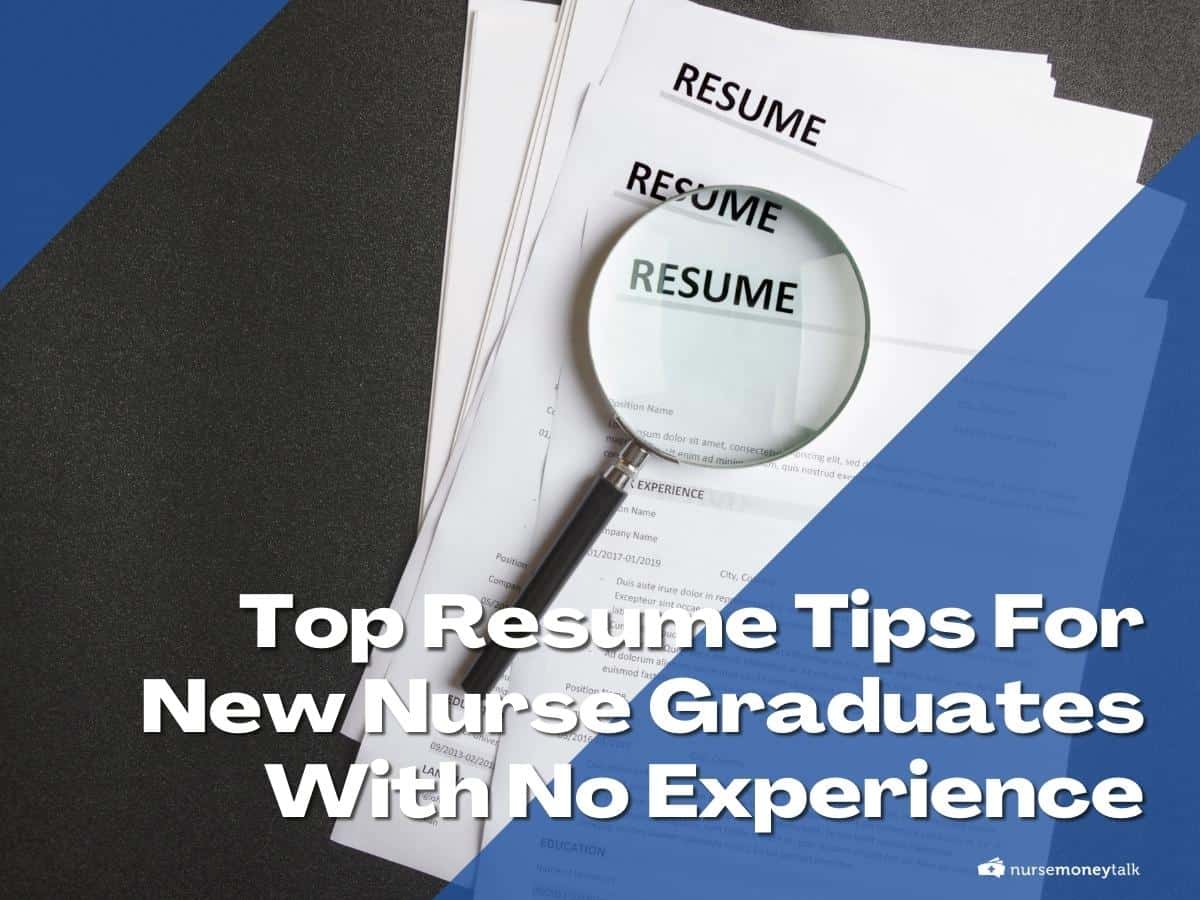 Graduating from nursing school is a tremendous achievement.
Still, breaking into the nursing workforce can be hard, especially if you're a new nurse graduate without job experience.
But worry not!
In this article, I've got your back with top-notch resume tips for new nurse graduates without job experience.
Resume Tips for New Nurse Graduates without Job Experience
1. Start with a Powerful Objective
Your resume's objective should be a brief, eye-catching statement that showcases your enthusiasm, commitment, and potential value to your future employer.
Highlight your passion for patient care and your eagerness to learn and grow in your new role.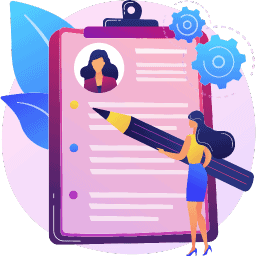 Stop Letting a Bad Resume Hold You Back from Your Dream Job!
Crafting the perfect resume is a hassle, but it's crucial for success. Don't settle for "good enough" – let the experts help!
Click the link below and unlock the door to a brighter future with a professionally crafted resume.
Say goodbye to resume headaches and hello to job offers!
2. Make Education Your Star Player
As a new graduate, your educational background is your strongest asset.
Be sure to detail your nursing degree, school attended, and graduation date. Include any relevant coursework, clinical rotations, and academic honors or awards.
3. ExhibitYour Relevant Skills
Even if you don't have job experience, you can still show off your skills.
List your clinical skills, such as taking vital signs, administering medications, or providing wound care.
Remember to mention your soft skills, like communication, teamwork, and critical thinking.
4. Don't Shy Away from Volunteer Work and Internships
If you have participated in volunteer work or internships during your nursing education, highlight them on your resume.
These experiences can demonstrate your dedication, initiative, and hands-on practice in a healthcare setting.
5. Make sure Your Formatting and Layout is Good
Your resume should be easy to read and visually appealing. Stick to a clean, professional format with clear headings and bullet points.
Use a simple, easy-to-read font, and don't forget to proofread for errors.
Make Your Resume Shine with These Extra Tips
6. Show Certifications and Licenses
Be sure to include any relevant certifications and licenses, such as your registered nurse (RN) or licensed practical nurse (LPN) license, Basic Life Support (BLS), and Advanced Cardiac Life Support (ACLS) certifications.
7. Show Off Your Tech-Savviness
Nurses need to be comfortable with various healthcare technologies.
Be sure to list any electronic health record (EHR) systems, medical devices, or computer programs you're familiar with.
8. Show Professional Affiliations
If you're a member of any professional nursing organizations, include them on your resume.
This shows your commitment to staying informed and connected within the nursing profession.
9. Tailor Your Resume to the Job
Don't forget to customize your resume for each job application. Highlight the skills, experiences, and qualifications most relevant to the position you're applying for.
Other Important Factors
Besides the resume to really improve your chances of getting that job as a new nurse graduate, there are some other things you need to do.
Strong References
A solid reference can make all the difference in getting your foot in the door as a new nurse graduate.
Here's how to secure and leverage strong references to enhance your job prospects.
How to Choose Your References
Look for individuals who can speak to your skills, character, and work ethic. Ideal references for new nurse graduates may include:
Nursing school professors or instructors
Clinical preceptors or supervisors
Mentors or experienced nurses you've worked with
Non-nursing supervisors or managers from volunteer or part-time jobs
Requesting a Reference
When asking someone to serve as a reference, make sure to:
Request their permission: Reach out to potential references via email or phone, and ask if they'd be willing to provide a reference for your job search. Be polite and respectful of their time.
Provide necessary information: Share your resume, the job description, and any specific skills or experiences you'd like them to emphasize. This will help them tailor their reference to the position you're applying for.
Including References on Your Resume
Traditionally, listing your references directly on your resume is unnecessary.
Instead, create a separate "References" document that includes your references' names, titles, and contact information.
You can provide this document to prospective employers upon request or during an interview.
Make Sure You Have a Good Cover Letter
A well-written new nurse cover letter can set you apart from other candidates.
Use this opportunity to introduce yourself, express your passion for nursing, and explain why you're the perfect fit for the position.
Struggling with Your Resume? Get Expert Help and Land Your Dream Job Faster!
Writing an impressive resume can be daunting, right? But you don't have to do it alone!
Check out this incredible professional resume writing service that will transform your job search.
This top-notch service offers:
Customized resumes highlighting your unique skills and experience
Powerful first impressions to catch employers' attention
Time-saving solutions to ease your job search stress
Don't miss out on opportunities – invest in your future now!
Click here to secure your dream job with a standout resume crafted by experts. Unlock your potential today!
Ace Your Resume, Land Your Dream Job!
Skip the hassle. Let the experts help! Click the link below for a professionally crafted resume and more job offers.
Have You Read These Yet?
Frequently Asked Questions