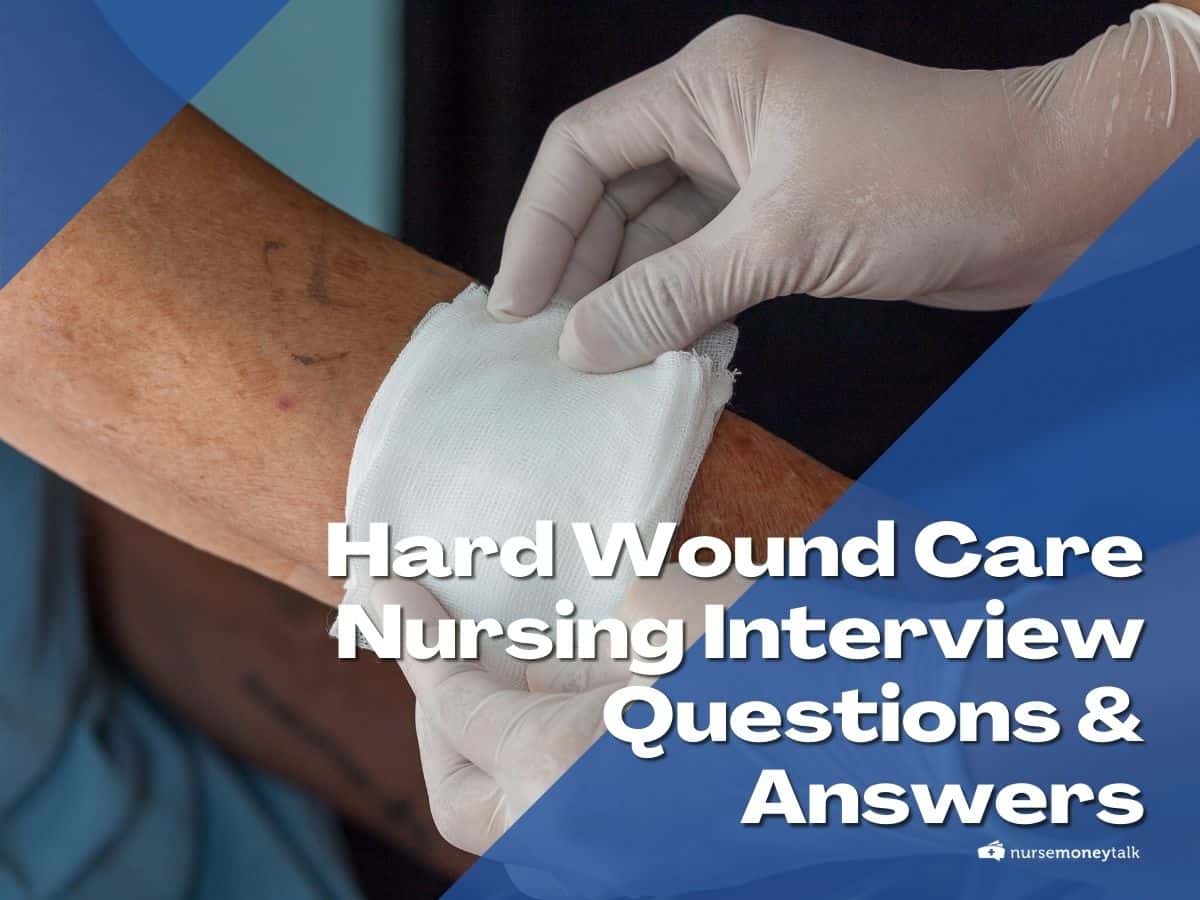 Now that you have an interview lined up for a wound care nurse position, you need to prepare for it to make sure you land your dream job.
This post will teach you about the type of questions that will likely be asked during your interview and give you examples of what your answers should look like.
Hard Wound Care Nursing Interview Questions and Answers
Below are interview questions with example answers for a wound care nursing position.
Check out the NurseMoneyTalk job board if you're still looking for another wound care nursing job. Or even another job.
Find Your Next Nursing Job
Use the NurseMoneyTalk job board to look for and apply to great nursing jobs near you.
1. Tell Me More About Yourself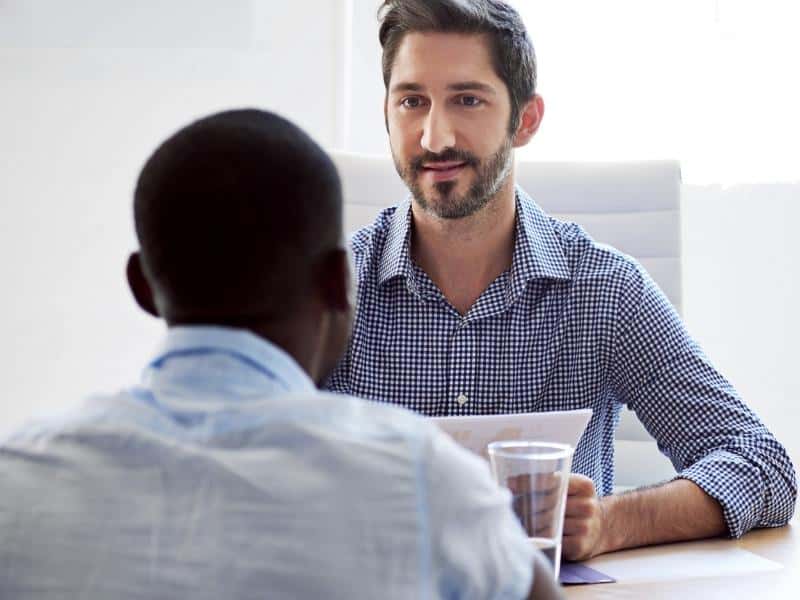 This "icebreaker" question is often used to open the interview.
Your answer gives the interviewer insight into your experience and knowledge about the position you are applying for and lets the interviewer get a glimpse of your personality.
So, try to make your answer as personal as possible and keep the information relevant to your experience with wound care.
Answer:
"I have been a registered nurse for four years. Previously I worked in the medical-surgical unit, where I first encountered wound care.

Most of my patients had surgical wounds that I needed to dress. There were also patients who came in with wounds.

Some diabetic patients who were being treated for other health problems also had chronic wounds that needed to be looked after.

I liked treating wounds and took online courses in wound care to learn more about the wound care discipline."
2. What Do You Think Are The Most Important Skills For A Wound Care Nurse To Have?
Here, the interviewer asks if you have the necessary qualities to be a successful wound care nurse.
In your answer, mention some of your strongest skills and how they relate to wound care.
Answer:
"I think a wound care nurse should have great attention to detail and communicate well.

When treating wounds, you must pay attention to many clues the wound tells you.

You can tell whether it is healing or about to break down and get infected by the color of the wound bed and surrounding skin, the size of the wound, the tissue inside the wound, and the amount of exudate.

All those signs will allow the nurse to choose the best type of treatment according to the condition of the wound. Also, a nurse needs to be a great communicator.

They need to communicate with the patient to get their cooperation in the treatment plan, they also need to report to medical professionals about the wound's condition, and they need to communicate with wound care providers to ensure they are applying appropriate dressings."
3. What Would You Do When You Find That A Patient Is Not Complying With Your Wound Treatment?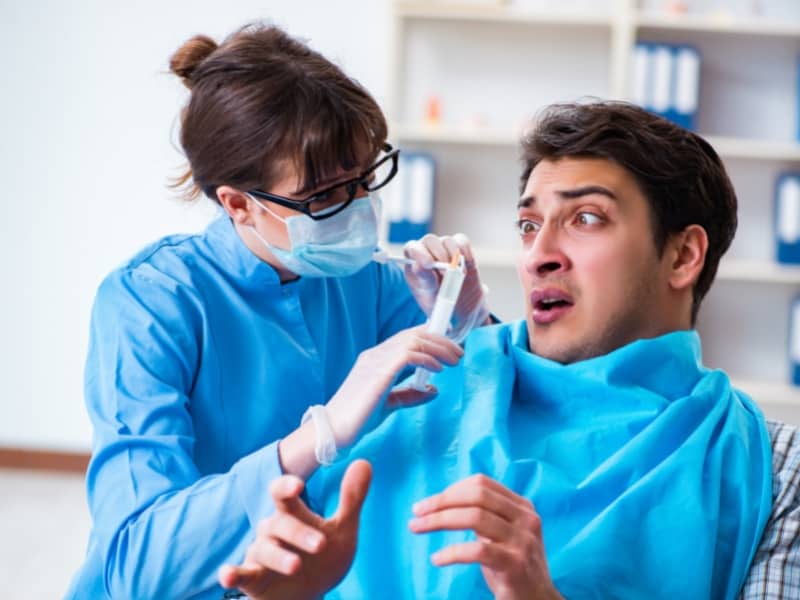 The interviewer wants to assess your ability to work through challenging situations by asking this question.
Your answer should show that you are prepared to work through challenges and can deal with patients who may not be willing to follow instructions.
Answer:
"If a patient is not following the wound care instructions, I would ask them to tell me why they are not complying.

Sometimes, a patient will pull off the dressing because the wound is itchy or causes discomfort.

I would then explain to them the importance of proper wound care and how their actions affect the healing process.

Lastly, I would ask them if there were anything I could do to help them comply.

Sometimes, it can be as easy as changing the dressing type on the wound to make the patient more comfortable and compliant."
4. What Is The Most Challenging Wound Care Case You Worked On?
This question is designed to establish the extent of your wound care experience.
In your answer, you will need to simply relate your most memorable and challenging wound care case you worked on.
It shouldn't be a problem because those cases stay in your memory long after the patient has healed and moved on.
Answer:
"The most challenging patient I had was a lady with venous insufficiency wounds on her lower legs.

Both legs had wounds. I was treating the wounds with light compression bandages.

Every time she came for a dressing change, the bandages were pushed down, and it was obvious that she was pushing objects under the bandages to scratch her skin.

She said she had to push a ruler down the bandages because the legs were painful and itchy.

I had to be quite firm with her when explaining what her actions were doing to the healing process of the wounds.

I contacted her physician, who prescribed pain medication to take at night and help her sleep better.

I also asked a family member to help her with non-pharmacological pain relief methods to distract her and prevent her from scratching during the day.

It was a long process, but eventually, her wounds healed."
5. What Would You Do If You Noticed Your Is Not Using Proper Aseptic Technique When Changing Wound Dressings?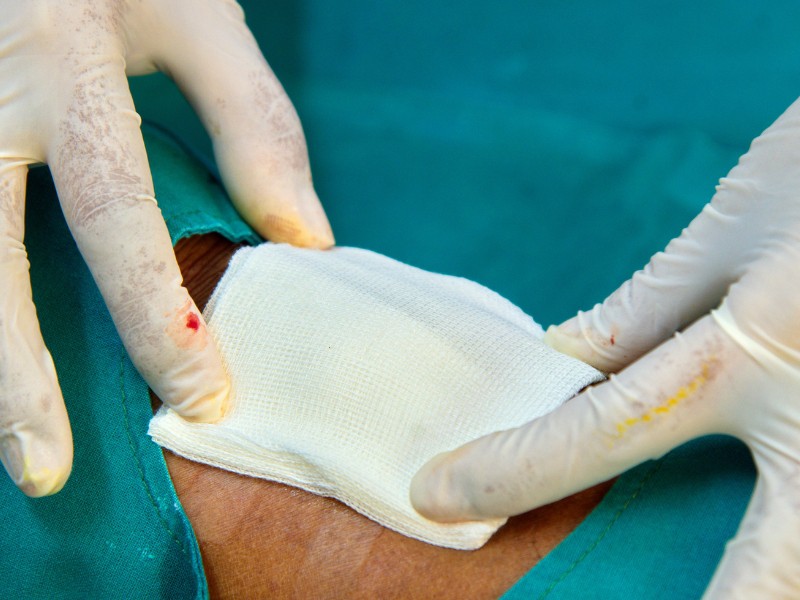 Working with others is an important skill for a wound care nurse.
The interviewer must assess how you work with others and whether you can show integrity by following protocol.
In your answer, explain how you would approach your co-worker and what you hope they would do in response.
Find Your Next Nursing Job
Use the NurseMoneyTalk job board to look for and apply to great nursing jobs near you.
Answer:
"If I notice that my co-worker is not using a proper aseptic technique, I will ask if they need assistance or if I could demonstrate how a wound should be cleaned.

If they struggle with the technique, I will offer to practice with them during downtime or after shift."
6. Do You Have Experience Using Wound Care Modalities That Require Special Training To Use?
Advanced wound care practice needs specialized training on using specific wound care products and dressings.
If you have experience with those, let the interviewer know, but if you have never used them, assure the interviewer that you can learn specialized techniques as needed.
Answer:
"I have experience using negative pressure dressings on diabetic foot ulcers and compression therapy for venous and arterial insufficiency wounds.

If I come across any dressing I haven't applied before, I will consult a senior wound care sister to find out exactly how to use it before I apply to a patient to assure the patient's safety."
7. When Would You Call Patient's Primary Care Physician When Treating Their Wounds?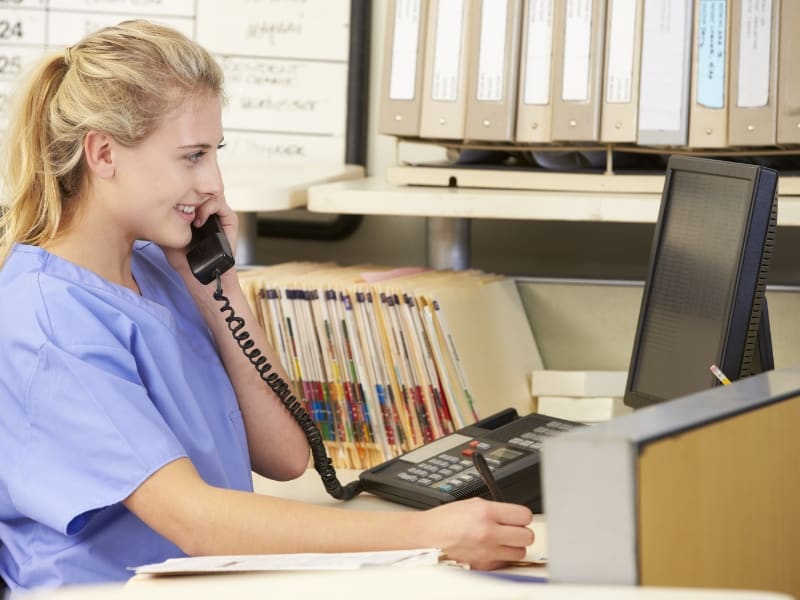 Wound care nurses need to work within a multidisciplinary team.
The interviewer will assess your communication and interpersonal skills by asking questions like this.
Your answer should tell the interviewer that you will call the physician if the patient has questions about the wound care treatment or when a patient is not responding to treatment and a new plan needs to be made.
Answer:
"I always consult the physician if a patient is not responding to my treatment.

For instance, if the wound is not healing and is infected, I will ask a physician to prescribe oral antibiotics to reduce the bacterial load in the wound.

Also, I always encourage my patients to consult their physician if they have any questions about their treatment or other concerns."
8. Why Do You Think You Are A Good Candidate For The Wound Care Nurse Position?
This question will tell your interviewer more about how you view yourself and the position you are applying for.
They want to know what skills and qualities you bring to their organization and how you can be successful in your new role.
When answering, focus on two to three soft skills that show you fit this position well.
Answer:
"I love working with wounds and making patients feel better.

There is no better feeling than when a wound closes and the patient can return to normal life.

In my previous position, I saw how patients appreciate someone who helped them overcome the pain and the inconvenience of living with a wound.

That is why I want to use my knowledge and experience as a wound care nurse and help support your patients on their journey to healing and wellness."
9. How Often Do You Perform Wound Care Treatments?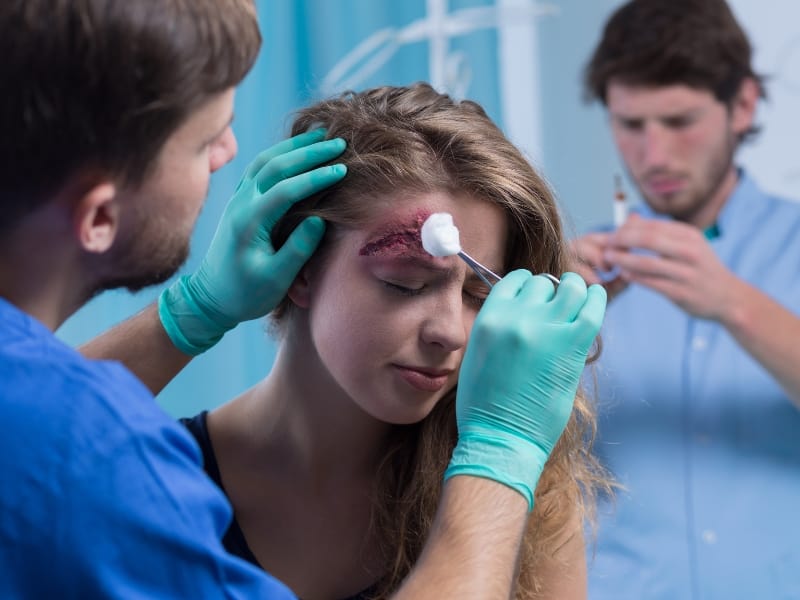 Your answer here will tell the interviewer more about the extent of your wound care experience.
Your answer should include a description of your typical day. You can also include any information about the type of wound care treatments you deal with most often.
Answer:
"In my current role, I usually see about 10 to 13 patients daily for wound care.

Each patient has an individualized wound care treatment plan. Some patients come to have their dressings changed twice a week, and some three times a week.

Most of my patients are on negative pressure therapy, but I also see a lot of diabetic foot ulcers, burn wounds, and general surgical wounds daily."
10. Why Do You Want To Work For Us?
This question is often asked in interviews.
Your answer will show the interviewer how serious you are about the position and whether you researched the company before coming for the interview.
If you show that you have some knowledge about what the healthcare facility specializes in and what it is known for, your application will be viewed more favorably.
Answer:
"I see this as an opportunity to contribute to your excellent healthcare facility by using my wound care skills, especially my knowledge of advanced wound care and treating burn wounds.

My skill set matches the position you need to fill in the burn unit, and I believe I can successfully apply my knowledge and grow professionally here.
Key Takeaways
Remember, when answering interview questions, always try to be yourself.
The interviewer is not trying to catch you out with their questions. Practicing your answers beforehand will help you keep your nerves at bay and relax during the interview.
Hopefully, you will be offered the position in the end.
Find Your Next Nursing Job
Use the NurseMoneyTalk job board to look for and apply to great nursing jobs near you.
Have You Read These Yet?