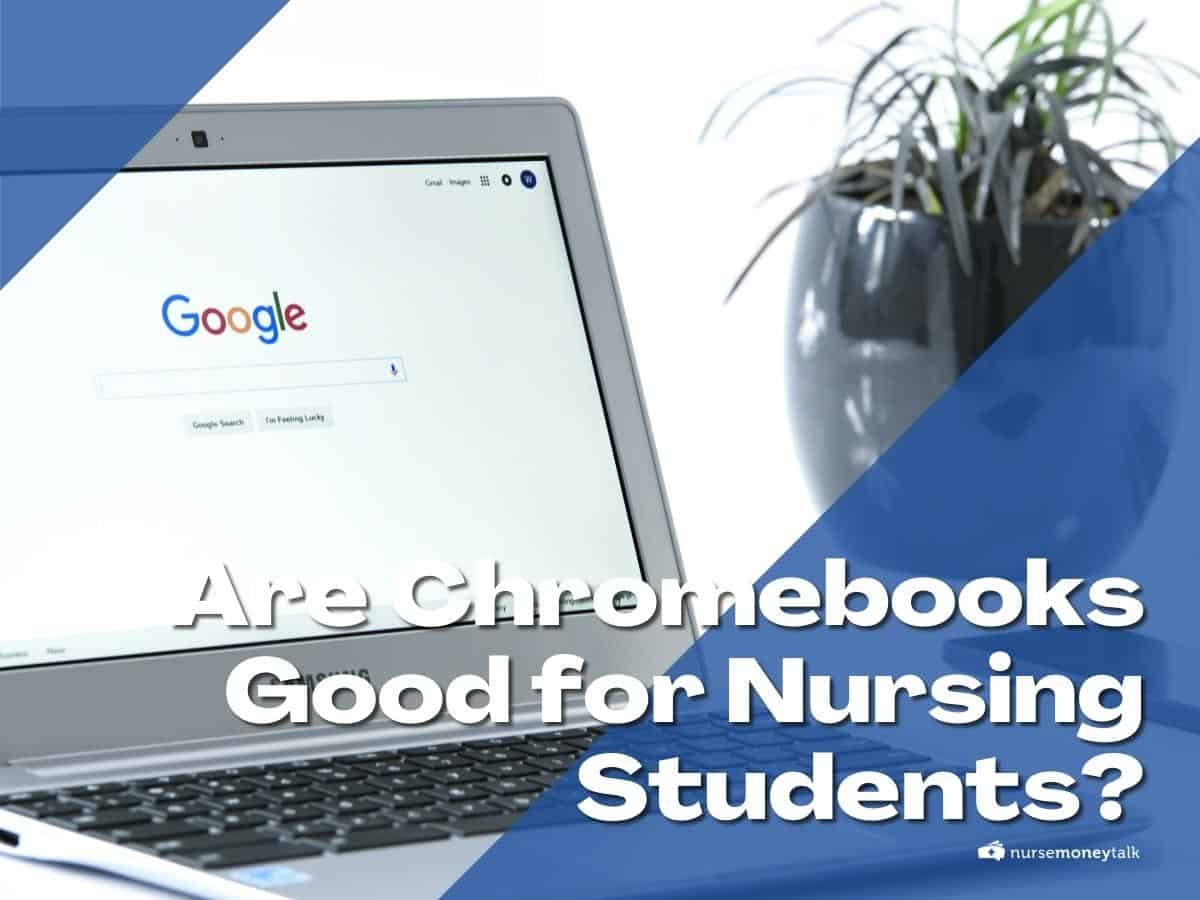 As the world of education evolves, so does the need for efficient, reliable, and cost-effective technology.
Chromebooks have emerged as a leading choice for nursing students, offering numerous advantages, but none more advantageous than affordability.
Are Chromebooks Good for Nursing Students?
Yes, Chromebooks can be a good option for nursing students, as long as your program doesn't require software that must be used on a Windows or Mac computer.
The Chromebook Basics: What's All the Fuss About?
Before we delve deeper, let's clear the air about what a Chromebook is.
In a nutshell, Chromebooks are laptops that run on Google's Chrome OS, a Linux-based operating system.
These devices are designed for Internet-based applications and cloud storage rather than traditional software.
Why are Chromebooks Creating Buzz among Nursing Students?
Chromebooks are gaining popularity among nursing students, and it's not hard to see why.
They're lightweight, affordable, and have killer battery life. Plus, with Google Suite at your disposal, you've got a treasure trove of handy apps for note-taking, research, and collaboration.
The Pros of Using Chromebooks in Nursing Education
So, what's the lowdown? Let's break down some of the major advantages Chromebooks bring to the table for nursing students:
1. Affordability: More Bang for Your Buck
Most nursing students aren't exactly swimming in cash.
And Chromebooks, with their budget-friendly price tag, make for an attractive alternative to more expensive laptops.
2. Lightweight Design: For the Nurse on the Go
Between hospital rotations and lecture halls, nursing students are always on the move.
Chromebooks, with their slim design and lightweight, Chromebooks are easy to carry around.
3. Robust Battery Life: Power Through Your Day
There's nothing worse than your laptop dying in the middle of a study session.
Luckily, Chromebooks boast an impressive battery life, helping you avoid such catastrophes.
The Cons of Using Chromebooks in Nursing Education
While Chromebooks have their perks, they also have some drawbacks. Let's take a look:
1. Limited Offline Functionality
Chromebooks are designed to work best with an internet connection. So, your Chromebook will have limited functionality if you're somewhere without Wi-Fi.
2. Limited Software Options
With a Chromebook, you won't be able to run traditional Windows or Mac software. This can be a stumbling block if your nursing program requires specific software.
Maximizing the Use of Chromebooks for Nursing Studies
Despite the potential drawbacks, with a little creativity and resourcefulness, you can make the most out of a Chromebook for your nursing education:
1. Use Cloud-Based Alternatives
There's a cloud-based alternative for nearly every software. For instance, Microsoft Office can be replaced with Google Docs, Sheets, and Slides.
2. Leverage Online Resources
Tons of online resources and apps can be accessed on a Chromebook, from digital textbooks to interactive anatomy apps.
3. Take Advantage of Google Drive
With its big storage space, Google Drive is perfect for saving assignments, notes, and even recorded lectures.
Check Out These Chromebooks
Have You Read These Yet?
Frequently Asked Questions
Let's tackle some common questions nursing students might have about using Chromebooks: