Are Hospitals Hiring New Grad Nurses?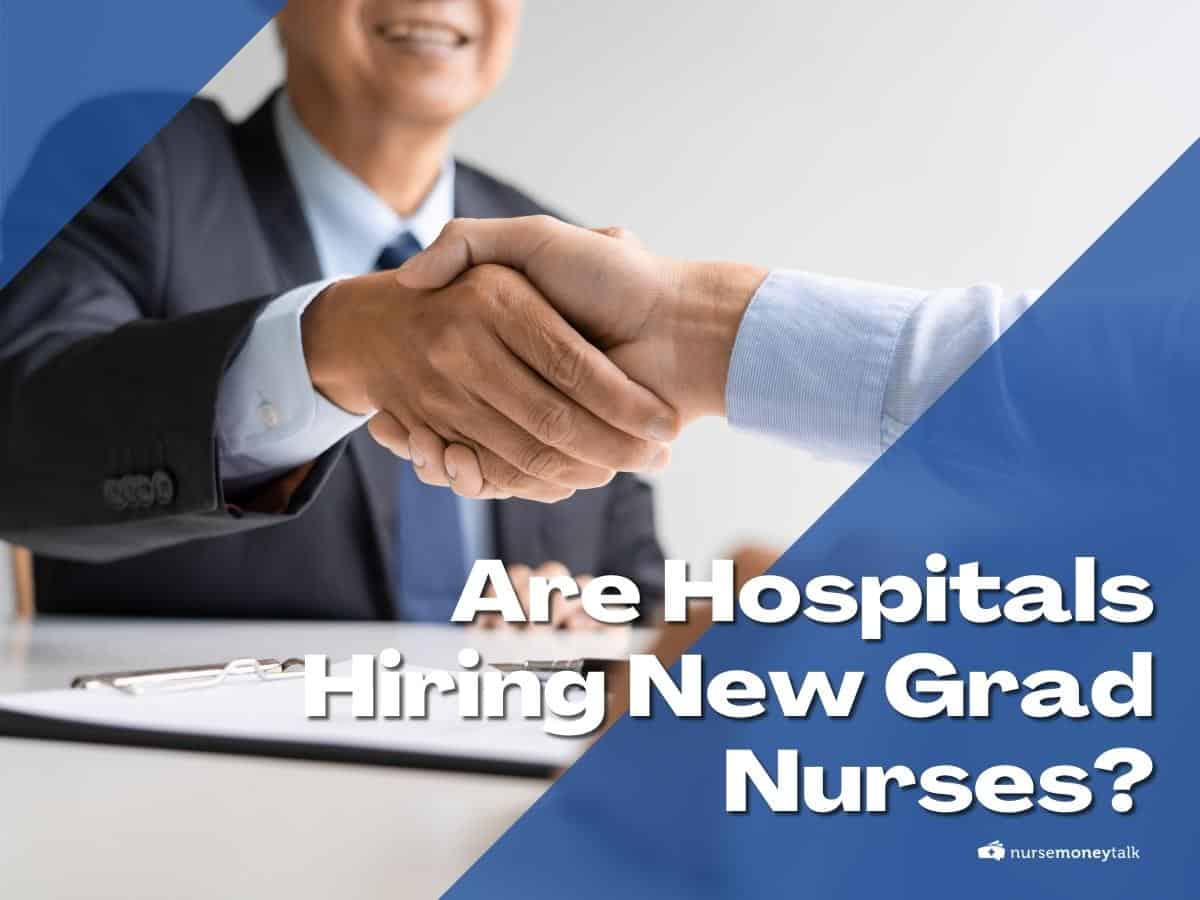 As a new graduate nurse, you might be wondering if hospitals are hiring new grads like you.
Here's the answer.
Are Hospitals Hiring New Nurses?
The good news is that hospitals and other healthcare facilities are hiring new grad nurses. The actual need will vary based on where you live because the demand for nurses is not the same everywhere.
Find Your Next Nursing Job
Use the NurseMoneyTalk job board to look for and apply to great nursing jobs near you.
The Job Market for New Grad Nurses
The demand for nurses, including new graduates, continues to grow due to several factors, such as the aging population, nurse retirements, and ongoing healthcare needs.
Hospitals and healthcare facilities are eager to hire new grad nurses to fill the demand, and you can find opportunities in various settings.
Let's take a look at some factors that affect the job market for new grads:
1. Location Matters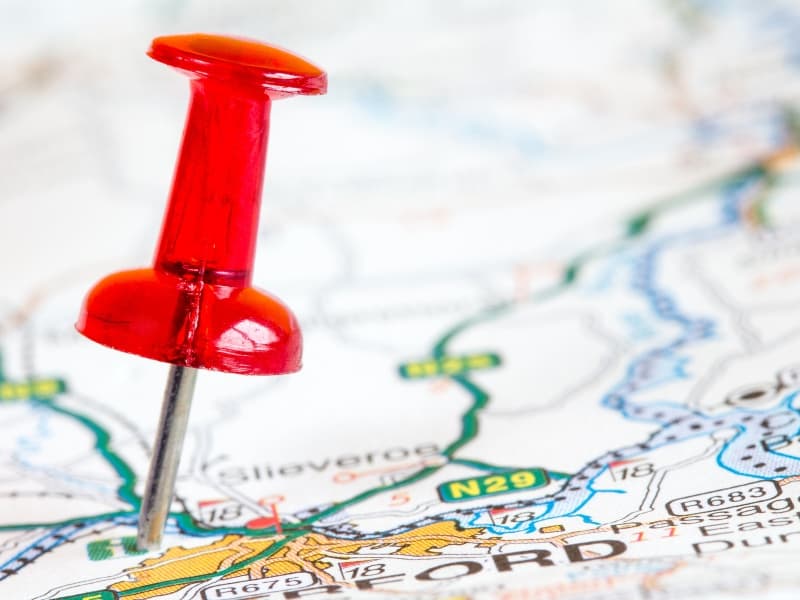 While the overall demand for nurses is high, job availability for new grad nurses can vary depending on the location.
Some areas may have more job openings than others due to regional needs, so be prepared to expand your job search beyond your immediate area if necessary.
2. Specialties and Settings
Different hospitals and healthcare settings may have different needs for new grads.
For example, some hospitals may focus on hiring recent grads for specific units or specialties, while others may have more general opportunities available.
As a new nurse, be open to exploring different settings and nursing specialties to increase your chances of finding a job.
3. Networking and Building Connections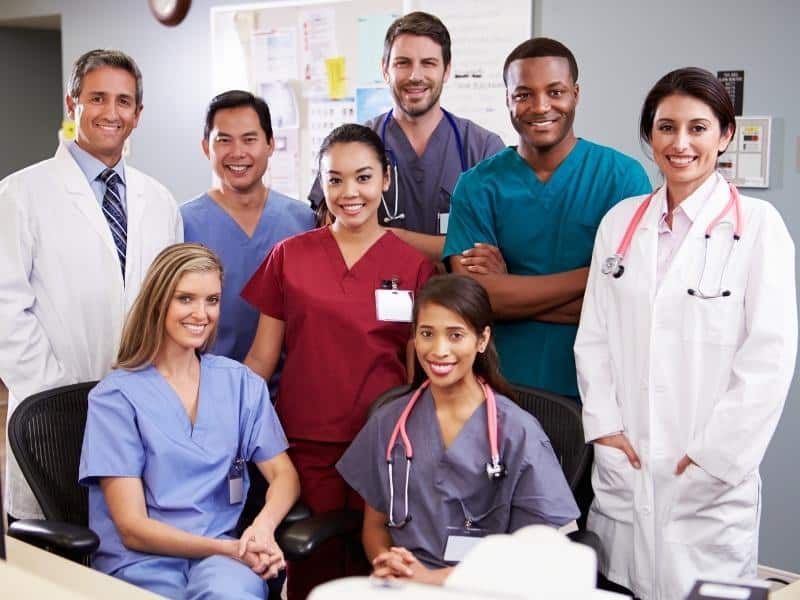 Building connections in the nursing field can significantly impact your job search as a new grad.
Networking with fellow nursing students, clinical instructors, and other healthcare professionals can help you learn about job openings and secure interviews.
Find Your Next Nursing Job
Use the NurseMoneyTalk job board to look for and apply to great nursing jobs near you.
Tips for Landing Your First Nursing Job
1. Create a standout resume
Highlight your clinical experiences, education, and any relevant certifications or accomplishments.
A well-crafted resume will help you stand out among other applicants.
2. Tailor your Nursing cover letter
Write a unique cover letter for each job application, focusing on your passion for nursing and your specific interest in the position.
3. Practice your interview skills
Prepare for common new grad nursing interview questions and practice your responses. Remember to showcase your enthusiasm and dedication during the interview.
As an FYI, I have several articles that go over common nursing interview questions along with sample answers.
4. Consider internships or residencies
Some hospitals offer nurse residency or internship programs specifically designed for new grads.
These programs can provide valuable hands-on experience and increase your chances of securing a permanent position.
5. Join professional nursing organizations
Becoming a member of professional nursing organizations can help you network, gain access to valuable resources, and stay informed about job opportunities.
Ready to Start Your Job Search?
Yes, hospitals are hiring new grad nurses! The job market for new nurses is promising, but being proactive and strategic in your job search is essential.
Check out the NurseMoneyTalk job board. With a wide range of job listings nationwide, the NurseMoneyTalk Job Board has something for every new grad nurse.
Start browsing today and find your dream job!
Have You Read These Yet?