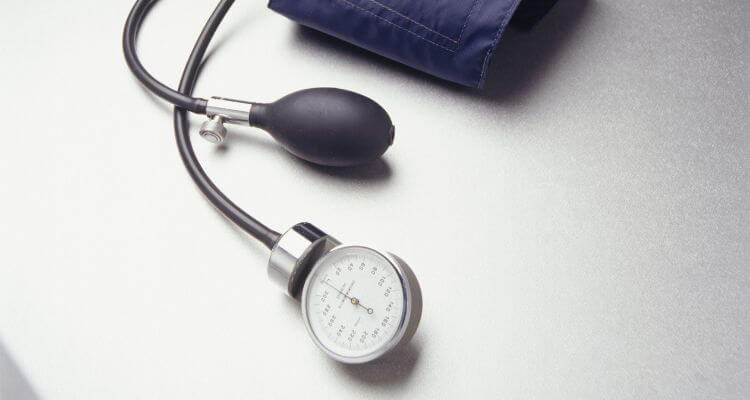 As a nursing new grad, you need to be prepared for your first day on the job.
Because, when the excitement of being done with nursing school, wheres off you'll now be faced with getting ready for the first day of your new nursing job.
You probably don't know what you need.
Look no further.
Our new nurse essentials resource has you covered.
I'll start with the comparison chart and then give you more detail below the chart.
The Nurse Necessities
1. Scrubs
Nurses and scrubs go together like peanut butter and jelly. A good pair of scrubs can make a big difference in your presentation…not to mention your personal brand as a nurse.
Personally, I'm very particular about how clothes fit me.
Generally, I want my clothes to be form-fitting. But there's a balance to this. If it's too tight, it doesn't look professional, and it's not comfortable for working in.
But if it's too loose you just look like a slob.
It's taken me a while to find a scrub brand that I like, but my favorite is Landau scrubs. You can check out some Landau scrubs selection on Amazon.
The reason why I like Landau scrubs is that I like to get value for every dollar I'm spending. I generally don't pay for the name but will pay for value.
I'm sure as you know scrubs aren't cheap. Landau scrubs strikes a balance between price and quality.
For me, over the years my landau scrubs t have handled blood, spit, urine and hundreds of rounds of washes and have held up quite well.
While I like Landau scrubs I do understand that not everyone will. Ultimately you need to find out which brands of scrubs works for you to find your perfect balance.
To give you some other options I've heard other nurses rave about how great Grey's Anatomy scrubs are.
I've tried them and they're fine. I think they're a little bit more expensive than Landau scrubs, but I can see why other nurses love them.
Here's an example of one of their scrubs:
My favorite is still Landau scrubs, but I would probably put Grey's Anatomy scrubs second after them.
Smart Nurse Tip:

Pockets.
Pockets.
Pockets.

There's such a thing as not having enough pockets.

But there's no such thing as having too many pockets.

Make sure your scrubs has plenty of pockets for everything you're going to need (ex. Phone, tape, brain, stethoscope and so forth).
2. Stethoscope
You're probably surprised to see this on the list because you probably already have a stethoscope from nursing school.
The reason this is on the list is because after graduating nursing school it's probably a good time to re-look at your stethoscope.
Some questions to think about is:
Is it a hand-me-down?
Is it worn out?
Did you get the cheapest one you could find just to make it through school?
The quality of the stethoscope you're using makes a big difference. Cheap ones aren't very good.
They can be hard to hear from. Not to mention they're not very gentle on the ears as they're poking you when you put in.
Re-evaluate your stethoscope to see if it's time for an upgrade. I'm not saying go and get yourself an expensive "luxury" stethoscope.
If you can afford it/ you want to spend that much that's perfectly fine. But all you really need is quality stethoscope like the Littman Classic III.
While you're at it make sure to also get a stethoscope identification tag.
Your nurse co-workers and even the doctors are going to want to borrow your stethoscope. You're probably not going to want to say no.
But if you're not careful, they're going to walk off with your stethoscope.
They're hard to get back.
What you'll also notice is a lot of the nurses and doctors will have similar stethoscopes.
(Because experienced nurse and docs will gravitate to the best ones).
If you have a stethoscope ID name tag on yours, it makes it all the more likely you'll be able to track it down.
Or someone will recognize your name and bring it back to you.
So an example of how you should label it (John Doe, 5N).
That way your name is on it along with your primary unit. If it's a big hospital, they might not know you, but they'll know where the unit is.
3. Badge Reels
Many hospitals you work for will give you a badge clip with your id badge.
If that's you and it probably is, you might be just fine with that.
There are a couple reasons why you might want to buy a badge reel like this badge reel.
You want something a little bit more stylish than the plain one you're going to get.
You have a security door, and you don't want to have to keep clipping off and clipping back on your badge.
Similar to #2 you keep a cheat sheet connected to your badge, and you want to be able to refer to it quickly without having to unclip your badge.
Check out the badge reels on Amazon. Or you can check out these very stylish badge blooms badge reels on Etsy.
FYI they have plain ones along with other cool designer ones.
4. Pens
Wait!
Wait!
Wait!
I don't want to lose you because I'm sure you're about to skip over this section.
Your job probably already provides a pen you can use.
I would be surprised if they didn't.
Those pens are probably not very good…Actually I would be surprised if they were (they're usually the cheapest pens they can buy).
They're also probably the ones with the caps. If you do a lot of writing this is going to get real old quick.
What you want is, first of all, a slightly better pen that's easier to write with.
Secondly, you'll want a click pen that you can take out of your pocket with one hand "click it open" use it and "click it back" closed and put it back in your pocket again with one hand.
My favorite click pens…actually, pens, in general, have always been the Pilot G2.
Even if you decide not to get those what you're looking for is
Your own pen so you don't have to rely on your facility having one. I've had to hunt pens down in another unit before. It's not fun.
A click pen for ease of use.
A smooth writing pen.
As a side note, you should carry two pens with you.
A good pen as mentioned above and a throwaway pen like the crappy ones they'll give you at work.
This serves two purposes:
First, it gives you a backup, which is always nice to have.
Secondly, when someone asks to borrow a pen (and they will), you can just give them the cheaper one to use.
If they walk off with it (and half the time they will), it's not as big of a deal.
Related: 5 Recommended Pens for Nurses
5. Pen Light
A good quality penlight is a must if you're trying to do neuro checks.
Your facility probably has one.
Or if they're like some facilities, they'll have a flashlight and expect you to use that.
Time is of the essence, and you can't waste that precious time looking for one.
Do yourself a favor and just get your own penlight like the Opoway Nurse Penlight.
Related: 5 Best Penlight for Nurses
6. Sharpie
For slightly different reasons. You probably don't use sharpies as often as you would a pen.
But when you do, they're a lot harder to find than pens.
For sure get your own. I would get the smaller sharpies that are on a key chain (Amazon link).
You can attach them to your badge, and they're always there when you need them.
7. Foldable Clipboard
One of the purchases I've made and have yet to regret is a foldable clipboard. Besides myself, I don't think I've seen another nurse that uses one.
While you don't necessarily need this. It does come in handy.
Most nurses will just have their paper brain.
The nice thing about a foldable clipboard is you don't have to worry about finding a place to write.
It also makes keeping track of your brain easier.
This foldable clipboard by White Coat Clipboard even has a nursing reference sheet on it.
It's definitely new grad friendly so check it out.
Nurse Pro Tip:
The other nice thing is that a foldable clipboard will fit in many scrub side leg pockets.
Related: 10 Best Clipboards for New Nurses
8. Nursing Scissors
A nursing scissor is a must.
For whatever reason I haven't been able to figure out, pharmaceutical companies like to package their products in nurse proof packaging.
Instead of wasting your time trying to rip the bags open and accidentally cutting your finger go ahead and just use this nursing scissors.
Related: 5 Best Nursing Scissors
9. Nurse Backpack / Multi-purpose Bag
If you're like me, you probably want a dedicated work backpack or multi-purpose bag.
Having a dedicated work bag is really nice for a couple of reasons:
You don't have to empty everything out at night.
You always know where your work stuff is.
If you have to switch cars everything you need for work is in the bag.
No more getting sent home from work just to get your badge because you left it in the other vehicle.
Before you get a backpack, there's a couple of things to know.
Make sure you know if there's a policy on the bags you carry to work. This is especially true for the nurses going into correctional facilities.
You probably want something that's not porous. Something that'll be easy to wipe off if needed.
Like scrubs, you probably want something that has room to put stuff in.
One of my favorite backpacks is the Swiss Gear Backpack. I've also used the JanSport backpack, and I'm a fan.
For something a little more stylish you can't go wrong with the…
If you travel extra light than you can probably just settle with a sack pack. Here's an example of one…
Related: 10 Best Nurse Bags
10. Water Bottle
I'm probably one of the few nurses I know that doesn't carry a water bottle to work. I've never formed the habit. Which would perhaps explain why at the end of most shifts I usually have a headache. I've started carrying one and it has made such a huge difference.
If you're as smart as most of the nurses I know and have worked with you probably will carry a water bottle to work with you.
I've bought a lot of water bottles over the years for hikes or working out, and at this point, I only buy a Yeti cup…