15 Awesome Gift Ideas for New Nurses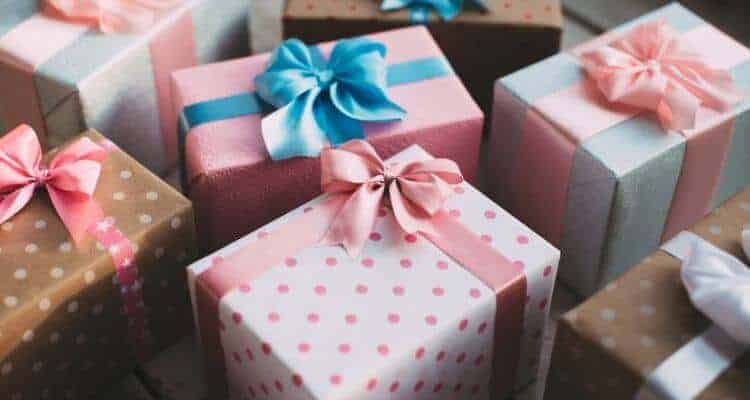 We know how challenging it is trying to find the perfect gift.
That's the reason why we wrote this post. In this article, we're going to cover gift ideas for new nurses.
*disclosure: some of the links on this site are affiliate links.
Introduction: 15 Gift Ideas for New Nurses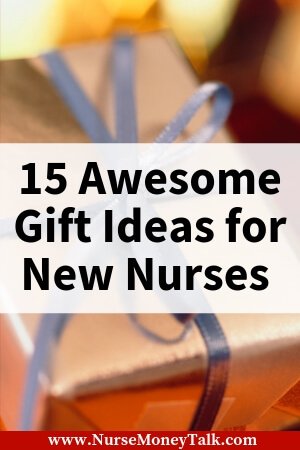 Are you looking for the best gifts for a new grad nurse that you know? Look no further.
We're going to give you not "1." Not "2." Not even "3." But 15 best gifts for new nurses.
Initially, I was wondering where to begin. In the end, I decided to start with the most practical gifts for new nurses.
What can I say? I'm a practical kind of a person. If I'm going to get a gift, I want it to be something that can be put to practical use.
Don't worry.
I understand you might not be this way.
Plus many of the new grad nurses you're going to be giving these gifts to might not be either. This list is broken up into sections.
The first section has more practical gifts for new nurses. As you move along the list, you'll notice they get less practical and more fun and cute gifts for new nurses.
Without further delay.
Practical New Nurse Gifts
1. Stethoscope
Come on. You didn't actually think you were going to go through one of these nurse gift guides without seeing stethoscope on the list.
There's a reason why if you look at any list of gifts for new nurse graduates you're going to see stethoscope on there just about every time.
It's because it's a good gift idea. Nursing students tend not to have the best stethoscopes.
A Lot of times they'll buy the cheapest thing they can because money is tight and they need something just to get through nursing school.
I would know because I was one of those nursing students.
The thing is though after a nursing student graduates a crappy stethoscope is not going to cut it.
Bad stethoscopes are uncomfortable to use. Not to mention short of yelling into the diaphragm many of them are hard to hear out of.
Most nurses don't need an expensive stethoscope, but they do need one that's good quality and will last them a long time.
A stethoscope like the Littmann Classic III is an excellent way to get them started on their nursing carrier with the right stethoscope.
➡️ Check out the price of the Littmann Classic III on Amazon.com.
2. Stethoscope ID Name Badge
While you're at it, you can get them a stethoscope ID name badge.
This personalizes the stethoscope. This gives their new stethoscope personality and puts their name on their stethoscope in case they misplace it.
➡️ Check out the price of the stethoscope ID name tag on Amazon.com.
3. Badge Reel
There are very few ways you can show your personality working in a hospital. Your badge is one of those few ways (will get to some of the others a little later).
➡️ Another good practical gift for your new graduate nurse is one of the badge reels by Bloom (on Amazon).
Besides saying they're good quality, I'll let a couple of the pictures do the talking.
And this…
Lastly…
➡️ Check out these and all the other badge reels by Bloom on Amazon.
4. Silicone Wedding Bands (for work)
Diamonds are a girl's best friend. But they aren't for gloves. Diamond rings especially the big studs can cut through gloves.
To make matters worse theses tend to happen when they're dealing with bodily fluids.
Help them out and get them one of these Qalo silicone wedding bands.
➡️ Check the price and all the other designs of the Qalo silicone rings on Amazon.com.
5. A Nurse Backpack
Or
As a nurse, they're going to have essentials they're going to need for work.
Shoes
Stethoscope
Backpack
Clipboard
Badge
…and whatever else they decide to carry with them.
Changing bags is an easy way to forget your work supplies. Many hospitals will send nurses home for not having their badge.
A remedy is for nurses to have a dedicated work bag.
➡️ Check out the nursing bag options on Amazon.
Related Article: Top Tote Bags for Nurses
6. A Foldable Clipboard
Nurses frequently have to jot information down.
If you've ever heard a nurse refer to something as "their brain" it's just a piece of paper they use to write down their notes for the shift.
This foldable clipboard on Amazon makes a great gift.
They can jot down their notes, and it folds up to fit in most scrub pants pockets. It also has a helpful reference chart for nurses on it.
➡️ Check the prices of the foldable nurse clipboard on Amazon.
Related Article: Our Favorite Clipboards for New Nurses
7. A Nursing Penlight
One of the best gifts for new grad nurses is a penlight.
A penlight is a tool nurses use to perform pupil reflex tests. If you're not sure what it looks like here's a helpful video.
A pupil reflex test is one of the essential assessments nurses do to test neurological function.
You would think hospitals have a penlight readily available, but many hospitals don't.
As a nurse, it was just easier to carry my own, so I don't have to go looking for one every 2 or 4 hours. It helps that they're relatively inexpensive.
➡️ Check out this penlight on Amazon.
Related Article: 5 Best Penlights for Nurses
8. Nursing Scrubs
I went ahead and threw this one in. If scrubs aren't the most practical gift for a new registered nurse, then it's definitely in the top 3.
Pretty much every nurse is going to need several pairs. They make fine gifts if:
You know the nurses scrub size.
You know what color scrubs they need to wear for work (if there's a uniform requirement).
I'm a fan of Landau scrubs. Grey's Anatomy scrubs are not bad choices either.
➡️ Check out more Landau scrubs on Amazon.
➡️ Check out some other Greys Anatomy scrubs on Amazon.
Fun and Inspirational New Nurse Gifts
9. Funny Nursing Socks
I've never been a sock person. I wouldn't really want to get it as a new nurse gift.
In most situations, I probably wouldn't give a sock as a gift myself. But guess what? Many other nurses love giving and getting socks. For some the more colorful and decorative the better.
➡️ Check out these Funny Nursing Socks on Amazon
10. Compression socks.
Varicose veins are a big issue in the nursing community.
They look like this
Varicose veins are pulling of blood in the lower extremities. One of the ways it can happen is by long periods of standing, which nurses do a lot of.
One of the best remedies for Varicose veins is wearing compressions socks.
I wear compression socks regularly, and I love it. Compression socks help with blood flow and circulation in the legs.
Giving a nurse compressions socks are like giving regular socks. You can go as vanilla as you'd like. Or you can go very designer.
➡️ Check out the other compression socks for nurses on Amazon.
Related Article: 5 Benefits of Compression Socks for Nurses
10. "I Wasn't Strong Like This When I Started Out: True Stories of Becoming a Nurse" (Book)
True story narratives of other nurses experiencing their firsts…
First sticks
First births
First death
…and so forth
The stories of many nurses in different stages of their careers talking about how they make it through nursing.
This book is an inspiration and an excellent gift idea for any new grad nurse.
➡️ Check out "I Wasn't Strong Like This When I Started Out: True Stories of Becoming a Nurse" on Amazon.
11. "Oh Sh*t, I Almost Killed You! A Little Book of Big Things Nursing School Forgot to Teach You" (Book)
A great book for newbie nurses.
Once you get past the title, you get some inciteful information in a humorous format of things you need once you become a nurse that nursing school didn't cover.
➡️ Check out "Oh Sh*t, I Almost Killed You! A Little Book of Big Things Nursing School Forgot to Teach You" on Amazon.
12. "Because Patients" Wine Glass
Always within moderation.
There's going to be stressful shifts. It's just going to happen. Until a new nurse hits their stride stress is just going to be part of work.
This makes a nice gift for after work when they're just unwinding.
➡️ Check out the price of "Because Patients" Wine Glass on Amazon.com.
13. "Chicken Soup for the Nurse's Soul: Stories to Celebrate, Honor and Inspire the Nursing Profession" (Book)
I've always been a fan of the Chicken Soup book series, and this one is no exception.
New nurses will hit a point when they're so stressed they'll question why they even became a nurse in the first place.
This book and the stories it shares is a good reminder of the difference nurses make in the lives of the patients they serve.
➡️ Check out the price of "Chicken Soup for the Nurse's Soul…" on Amazon.com.
Related Article: 15 Best Books for Nurses
14. Personalized Stethoscope Coffee Mug
What better way to celebrate your new nurse's new credentials than by getting them a coffee mug with their name and credentials.
Remember to put their credentials in the right order. So for example:
"Sarah, BSN, RN"
For more information on how to write it correctly check out this post.
➡️ Check out the price of the Personalized Stethoscope Coffee Mug on Amazon.
15. Nurse's Prayer Necklace
Stainless steel pendant with the phrase
"Lord, Guide My Hands And My Heart As I Care For My Patients Today" inscribed on it.
It's hypoallergenic and comes with a 20-inch chain and a velvet gift pouch.
➡️ Check the price and the full description of the Nurse's Prayer Necklace on Amazon.com.
Picking the Perfect Gifts for New Grad Nurses
Finding a gift for a new nurse can be difficult. I know you probably want it to be the "perfect" gift. When getting a new nurse a present, there are a couple of things you need to keep in mind.
What kind of present does he or she usually like getting
Are you looking for practical presents for new nurses?
Are you looking for a cute new nurse gift?
What about a funny nurse gift?
How much time do you have to get the gift?
After deciding what kind of gift you want to get than you probably want to think about
Size (if it's clothing or shoes)
Color
Is it something he or she already has and so forth.
I think many times we focus on the money aspect of the gift.
When getting a present for a new nurse, the money should only be a way to facilitate the thought. It shouldn't be about the money.
A free or cheap gift can be infinitely more valued than an expensive gift just because it was thoughtful.
At the end of the day if you can't come up with something you can get a gift card. A gift card is never a bad choice.
Or you can ask the new nurse what they want.
Sometimes I think we can get so focused on surprising people that we lose sight on we want to get things they actually want and are going to usegive them something they can use.
Just ask them.
Something like this
"I'm so happy for you for finishing your nursing school. What are some of the things you still need to get? "
Conclusion
I hope you got some inspiration out of this list. Remember it's the thought that counts.
Any new nurse gifts we might have missed? Let us know in the comments below.
Related Articles on Gifts for New Nurses