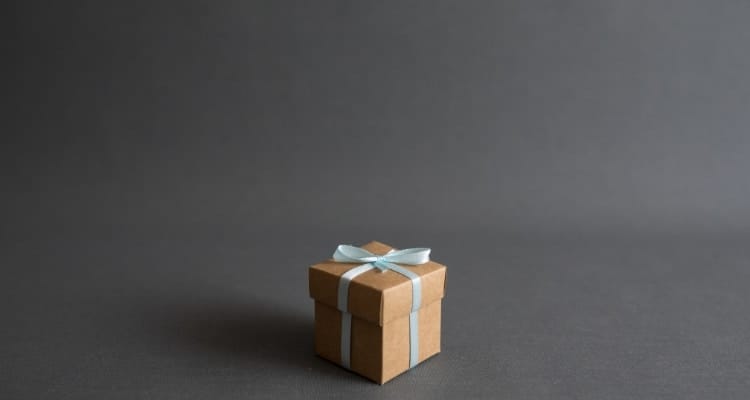 Male nurses work hard and deserve to receive recognition for all of the efforts they put into their patients.
There are many things male nurses would love to receive as gifts, but some are more practical than others.
These are ten of the best gifts you can give male nurses.
*Disclosure: This post contains affiliate links. If you click and make a purchase, I may receive a commission. For more info, please see my disclaimer.
10 Best Gifts for Male Nurses
1. Fitbit Versa 2
The Fitbit Versa 2 comes with all the bells and whistles a nurse could possibly want.
Everything from:
Tracking sleep patterns
Counting steps
Listening to music
Or checking the weather
Can be done with a glance at the wrist.
Although it requires more frequent charging if you use the "always-on" feature, the battery life can last up to six days, which is a huge benefit for busy nurses.
With six awesome color options, there's a Fitbit for every personality.
Likes:
Amazon Alexa is built-in
Monitor heart rate, sleep patterns, and more
6+ day battery life
Dislikes:
Needs to be charged more often if the "always-on" feature is used
Might need to pay extra for third-party subscription apps
Only compatible with Android
Check the price of the Fitbit Versa 2 on Amazon.com.
Related Article: 5 Best Fitbits for Nurses
2. Apple Watch
You don't need an iPhone to enjoy the features this Apple Watch Series 5 has to offer, but syncing the two multiplies all of the benefits.
iPhone users can access their calls and texts from their watch.
While those without an iPhone can still use other features like heart rate monitoring, compass, decibel level app, and weather display.
The screen is 30% larger than previous models and is also waterproof enough that you can swim with it on.
The Emergency SOS feature and International Emergency Calling capability means you have peace of mind wherever you go.
Likes:
iPhone users can text and call
30% larger than other Apple Watches
Emergency SOS feature
Dislikes:
Only 18 hours of battery life
Non-iPhone users lose features
Doesn't monitor blood pressure
Check the price of the Apple Watch Series 5 on Amazon.com.
Related Article: 5 Best Smartwatches for Nurses
3. Bose SoundSport Wireless Ear Buds
Listening to music often makes the work day go by faster, and these Bose SoundSport Wireless Ear Buds makes achieving that even easier.
You can listen for up to 15 hours when the included charging case is used, so nurses can potentially listen to music for their entire 12-hour shift if the job allows.
An uncomfortable fit is never a worry because of the three included sport tips that come in three sizes- small, medium, and large- for a secure fit.
Bluetooth can be used to answer calls with just the push of a button.
Likes:
15-hour battery life
Three ear tip sizes
Bluetooth capability
Dislikes:
Only 4 color options
Difficult to pair devices
Is on the pricey side
Check the price of the Bose SoundSport Wireless Ear Buds on Amazon.com.
4. Beard Grooming and Trimming Kit
Everything a male nurse needs to keep their beard in check is included with this Beard Grooming and Trimming Kit.
Soften and hydrate the beard with the leave-in conditioner oil and beard balm then groom with the natural boar bristle brush, wooden comb, and steel barber beard scissors.
Many hospitals and doctor's offices require their male nurses to keep their beards trimmed neatly and this set makes that an easy task.
Beards will be smoother and softer and skin will be hydrated and free of dry skin and dandruff that can accumulate when dryness occurs.
Likes:
Moisturizing leave-in conditioner oil and balm
100% natural boar bristle brush
Smooths and softens skin
Dislikes:
Boar bristles emit an unpleasant scent
Complaints the scissors becomes dull quickly
Complaints that the comb breaks easily
Check the price of the Beard Grooming and Trimming Kit on Amazon.com.
5. 7-Piece Italian Crafted Glass Decanter & Whisky Glasses Set
At the end of a long shift, all a nurse wants to do is go home and unwind.
One way to unwind is to enjoy a glass of whiskey.
Whiskey goes down smooth and calms the nerves- a benefit to a nurse who just spent 12+ hours helping patients.
What you serve whiskey out of is almost as important as the whiskey itself.
This 7-Piece Italian Crafted Glass Decanter & Whisky Glasses Set is the perfect way to serve up this preferred adult beverage.
The glass is cut to look elegant but also be sturdy, making it a great gift for any man.
Likes:
6 glasses
Sturdy construction
Dishwasher-safe
Dislikes:
Plastic stopper
Doesn't seal correctly
Clarity is lacking
Check the availability of the 7-Piece Italian Crafted Glass Decanter & Whisky Glasses Set on Amazon.
6. The Ridge Minimalist Hard Wallet
Keeping money and identification cards safe during a nursing shift is of paramount importance as things can get quite hectic in a medical setting.
The last thing that should be a concern is whether or not valuables are safe.
This Ridge Minimalist Hard Wallet keeps money, credit cards, and identification safe from prying eyes and reduces the risk of identity theft.
Made from sturdy aluminum, the wallet also has RFID blocking technology so your identity is kept secure.
It can easily hold up to 12 credit cards in addition to several bills and business cards.
Pro Tip:
This is the wallet I currently use and I love it. It will get scratched up a bit over time but nothing to severe. It's definitely a front pocket wallet as opposed to a back pocket wallet.
Likes:
Sturdy aluminum construction
RFID blocking technology
Holds up to 12 credit cards
Dislikes:
Only 4 color choices
The wallet may slip out of your pocket if you're not careful
Difficult to open up
Check the availability of the Ridge Minimalist Hard Wallet on Amazon.com.
7. YETI Tumbler
A long nursing shift calls for a tumbler that can withstand bumps and falls while still keeping your drink cold and secure.
This Yeti Tumbler fits the bill, with a solid 18/8 stainless steel body that can hold hot and cold temperatures for hours.
The exterior comes in 22 appealing colors and is sweat-proof so you don't have to worry about condensation leaking all over your desk and hands.
All tumblers are BPA-free and dishwasher safe for easy cleanup. The unique lid includes a magnet that locks in place so it's virtually spill-proof.
Likes:
Sturdy stainless steel body
Sweat-proof exterior resists condensation
BPA-free and dishwasher safe
Dislikes:
The lid does not screw on
May rust if not cleaned properly
Exterior color fades over time
Check the price of the Yeti Tumbler on Amazon.com.
8. Shoes – Nike Men's Lunar Trainers
A nurse walks an average of 4 to 5 miles in each 12-hour shift, which makes footwear very important.
These Nike Men's Lunar Trainers are an ideal shoe for male nurses because they support the natural movement of the foot so there's a reduction in the chance of tired, achy feet at the end of the day.
Three great color options- anthracite/black, black/silver, and black/red- means there's a suitable option for all nurses.
The rubber outsole resists slips which is crucial for a busy nurse who's running from patient to patient.
Likes:
Flex grooves for natural movement
Breathable
Sturdy rubber outsole
Dislikes:
Doesn't come in a lot of different colors
Runs big
Complaints stitching comes undone
Check the price of the Nike Men's Lunar Trainers on Amazon.
Related Article: 15 Most Comfortable Shoes for Nurses
9. 3-1 Charging Stand
Technology is an important tool for nurses because they need to stay connected with the latest news in the medical field.
Devices like cell phones and smartwatches help with that, but they're useless if they aren't charged.
This 3-1 Charging Stand makes keeping devices charged a breeze.
You can easily charge a cell phone, fitness watch, and earbuds at the same time, so you know your devices are always ready to go when you are.
While this charging station is mainly compatible with Apple products, the amount of devices it can charge at once makes it a worthwhile purchase.
Likes:
Charges up to 3 devices
Keeps devices secure while charging
Looks elegant
Dislikes:
Only compatible with Apple products
4 colors
Plastic construction
Check the price of the 3-1 Charging Stand on Amazon.com.
10. 11 in 1 Beer Opener Survival Credit Card Tool
It's always a good idea to have a survival tool on hand, and this 11 in 1 Beer Opener Survival Credit Card Tool is the perfect one for the male nurse in your life.
The 11 features include:
A can opener
Sharp edge
Flat screwdriver
Ruler
Beer bottle opener
4 positions wrench
Butterfly wrench
Saw blade
Direction Auxilary indication
2 position wrench
Lanyard hole.
It's made from durable stainless steel and is the size of a credit card, so it fits conveniently in a pocket when not in use.
It's good for an emergency and for everyday tasks.
Likes:
11 features
Stainless steel
Credit-card sized
Dislikes:
Not TSA compliant
Metal chips during hard use
Smaller than expected
Check the availability of the 11 in 1 Beer Opener Survival Credit Card Tool on Amazon.com.
Gift Buying Guide for Male Nurses
1. Easy-To-Use
Any gift you buy for a male nurse should be easy-to-use and shouldn't require a lot of research or instructions.
The job they do is difficult enough without adding extra stress to their life, especially when it's supposed to be a gift that makes their life easier.
Look for gifts that are ready to go right out of the package.
2. Sturdy Construction
Male nurses have a demanding job, one that requires a lot of lifting and movement.
The items you purchase for them should be made from durable materials, such as:
Stainless steel
Rubber
Tempered glass
Aluminum
ABS or polycarbonate plastic
3. Useful
Gifts should have a purpose behind them so they don't end up in someone's junk drawer after one use.
Think of how the gift will be used and whether or not the recipient has a reason to need the gift.
For instance, a nurse that doesn't drink alcoholic beverages would have no use for a decanter set.
Stick with items that every nurse could use, such as a tumbler or survival tool.
4. Sizing
Use caution when purchasing gifts that require you to know the recipient's size, such as clothing or shoes.
Unless you know their size exactly, it's best to err on the side of caution and purchase a gift that doesn't require you to know their size.
Items that are "one size fits all", such as a fitness watch, are your best bet when purchasing a gift for a male nurse that you don't know well enough to know their size.
5. Care and Maintenance
A gift should add value to one's life, not additional stress or worry.
If a gift requires a lot of upkeep, it may not be the wisest choice to buy it.
Leave the big purchases for them to buy for themselves so they're fully prepared for the responsibility and upkeep that comes along with them.
Devices that require a service plan, for example, may not be the best option since it's an additional cost for the recipient.
6. Workplace Appropriate
Nurses often have to abide by strict guidelines in the workplace when it comes to their attire, the devices they use, and what items they can bring into the facility.
Keep this in mind when purchasing gifts that are intended to be used at work.
When in doubt, purchase items that are universally allowed at medical facilities, such as tumbler, watches, and wallets.
7. Transportable
Not every nurse sits at a desk all day, so it's important the gifts you purchase for them can stay on their person when they're working.
Items that can be worn or that fit inside of a scrub pocket, such as a fitness watch or ear buds, are the best option for nurses that are away from their desk a lot.
Final Thoughts
Showing male nurses that they're appreciated for the job they do every day is a great way to let them know they're doing an excellent job.
All of these gifts would be a wonderful way to let the male nurse in your life know you care about them.
Related Articles