15 Brilliant Nurse Retirement Gifts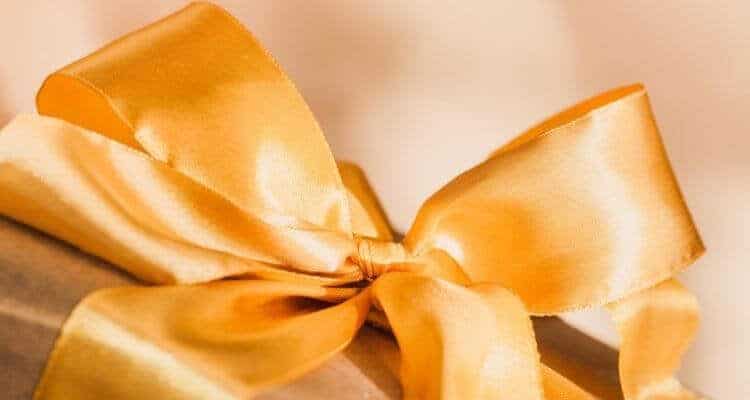 This article is going to cover retirement gift ideas for nurses. Because we know buying nurse retirement gifts can be difficult.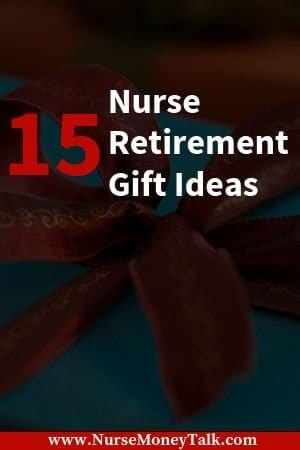 Are you looking for a retirement gifts for a nurse that you know?
We've got you covered with some great nurse retirement gift ideas. Are you looking for DIY nurse retirement gifts?
Maybe just a little something-something, so you're not the only one that shows up without gifts for a nurse retirement party.
Either way, look no further.
*disclosure: some of the links on this site are affiliate links
Top Nurse Retirement Gifts
1. "You Can't Scare Me I'm a Retired Nurse" Coffee Mug
Nurses drink a lot of coffee.
A lot.
Nurses and coffee go together like peanut butter and jelly.
During retirement, nurses will continue to keep drinking coffee because it's just a way of life for us nurses.
Except for this time they'll get to drink it leisurely in the morning.
As opposed to gulping it down in the morning to hurry up and make it work on time.
Or frantically in between patient care.
➡️ Get them the "You Can't Scare Me I'm a Retired Nurse" coffee mug on Amazon.com.
2. "Happiness is Retirement" Charm Bracelet
Jewelry can be a good gift if you know the style of the person. One of the few exceptions is charm bracelets.
They're usually cute and simple. They are the ideal jewelry gift. The nurse you give it to can start adding their own charms to it.
➡️ Check out the price of the "Happiness is Retirement" charm bracelet on Amazon.com.
3. Keepsake Box "Retired Nurse Poem
No products found.
A keepsake box is perfect for storing jewelry, mementos and of course keepsakes.
This keepsake box comes with a nurse retirement poem written in front of it that starts with…
You've put many miles into your nursing shoes as you've walked tirelessly down many halls…
➡️ You can check out the rest of the poem and the price of the keepsake box here on Amazon.com.
4. Personalized Nurse Retirement Plaque
No products found.
Giving a plaque is like presenting an award.
If the nurse retiring is a nurse you know that's been a stellar nurse this would make the perfect gift.
They give you an option to personalize the plaque with the nurse's name.
➡️ Check the price of the personalized nurse retirement plaque on Amazon.
5. The Amazon Kindle
Kindle Paperwhite – Now Waterproof with 2x the Storage – Ad-Supported
Now available in Black, Twilight Blue, Plum, or Sage
The thinnest, lightest Kindle Paperwhite yet—with a flush-front design and 300 ppi glare-free display that reads like real paper even in bright sunlight.
Now waterproof, so you're free to read and relax at the beach, by the pool, or in the bath.
For the avid reader, this is a must.
This is a little pricier nurse retirement gift, but if it's your mom, dad or a close friend this makes the perfect gift.
Is the retiring nurse accustomed to reading multiple books a month?
Do you see them carrying multiple books around with them?
If either one of those is a yes consider getting them the Kindle e-reader.
With the Kindle e-reader (not the Kindle tablet), you can carry hundreds of books in an easy to carry format that's smaller than most books.
As someone who has the Kindle, I can't imagine going back to reading traditional books.
If you've never heard of the Amazon Kindle checkout this video.
➡️ Check out the price of the Kindle eReader on Amazon.
6. "101 Fun Things to Do in Retirement" (Book)
101 Fun Things to Do in Retirement
Reingold, Stella (Author)
English (Publication Language)
144 Pages - 06/29/2015 (Publication Date) - CreateSpace Independent Publishing Platform (Publisher)
One of the things nurse retirees will face is figuring out what to do once they retire.
Many nurses will think it's not a big deal. They think they'll get to do "all" the things they've always wanted to do.
What they'll quickly realize is just how much time work took.
They'll also realize they can't think of enough things to do to make up the time.
➡️ 101 Fun Things to Do in Retirement gives them ideas of what they can do in retirement. Check out the price on Amazon.com.
Fun hobbies and activities they can do with their new found freedom.
7. Scented Candles
Candles are popular gifts for a reason.
Candles set moods, and they bring a certain flavor to any room they're lit.
➡️ Help your retired nurse friend or family member discover a new smell by getting a scented candle. Checkout the price on Amazon.com.
8. "Retired Nurse Just Like a Regular Nurse Except Way Happier" T-Shirt
No products found.
Get your favorite retired nurse a t-shirt. Let them express to everyone how happy they're doing to be in retirement.
This shirt is lightweight and has a classic fit. The shirt also has a double-needle sleeve.
➡️ Get the retired nurse t-shirt on Amazon.com.
9. Personalized Success Clock with Engravings
Sale
Things Remembered Personalized Success Clock with Engraving Included
SUPERIOR QUALITY AND DESIGN – This personalized success clock celebrates achievement with a motivational quote and stands out on any desk at 7.9 inches tall.
PERSONALIZATION INCLUDED – Engrave front of the clock with a name, initials or special message for no additional cost. Our precision machine engraving ensures that your message is beautifully...
KEY DETAILS – This clock features a quote reading "Success is not something that happens in the future, success is made up of little steps taken right now" and a rectangle clock face with...
Another personalized nurse retirement gift.
This clock comes with the engravings…
Success is not something that happens in the future, success is made up of little steps taken right now.
You can also have the retiring nurse name engraved on the clock.
You don't have to stop at the name.
You can have their years of service and other messages engraved on the clock.
A practical and personalized nurse retirement gift.
➡️ Order the personalized success clock on Amazon.com.
10. "Cheers to Retirement" Beer Mug
I'm not sure what more to say.
➡️ I think the mug speaks for itself. Cheers to retirement.
11. Happy Retirement Golf Balls
For the retiring nurse golfer.
If you know they play golf, guess what?
They're going to be playing more golf when they retire.
➡️ Go ahead and get them the Happy Retirement Golf Ball set on Amazon.
While you're at it, you might want to look at…
12. "My Retirement Plan is On Course" T-shirt
My Retirement Plan Is On Course Funny Golf Retired T-Shirt
Cool graphic shirt for any golf lover or caddy walking the course from hole to hole. Golfers grab your golfing gear and get on your golf cart with this shirt that will get some laughs and maybe even...
Perfect gift for dads birthday, fathers day or a golf player friend who has new golf balls or golf equipment to pair with this shirt. Even fun to wear at the country club, during mini golf or to the...
Lightweight, Classic fit, Double-needle sleeve and bottom hem
Golfers like to golf. So why not?
13. Putter Golf Mug Set
Huh…
You know I just realized I have 3 retirement gift ideas for nurses that are golf-related.
You would think I'm an avid golf fan.
Which I'm really not. I've played a handful of times.
I just know golfers like their golf.
➡️ If your retiring nurse friend likes to play golf than they're going to love one of these golf gifts.
14. Personalized Retirement Photo Frame
Pictures say a thousand words.
A personalized photo frame is a way to share a thousand words.
Or a thousand memories.
➡️ Give them the gift of a thousand memories with the personalized retirement photo frame.
Before buying the photo frame, you get the option to add the retiring nurse's name and retirement date.
15. A Gift Card
$25 Visa Gift Card (plus $3.95 Purchase Fee)
This card is non-reloadable. No expiration of funds. No cash or ATM access. Cards are shipped ready to use.
This card can be used in the U.S. only, online or in stores, where Visa debit cards are accepted. Your Amazon.com Balance cannot be used to purchase Visa gift cards.
A one-time $3.95 purchase fee applies at the time of purchase. No fees after purchase (including dormancy, service or other fees).
I know.
I know.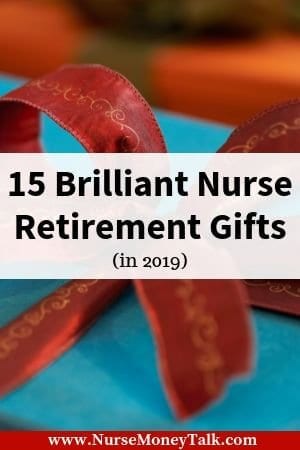 You don't want to give a gift card. It's too boring. It's not original.
I've never really found gift cards boring as long as they're well thought out.
If you're getting a gift card make sure it's a place you know for sure they're going to use.
Do they like to go to fancy or unique restaurants? If so, what's the restaurant and can you get a gift card to it?
Are they a tools person? Or a DIY person. A gift card to Lowes or Home Depot would make perfect gifts.
The gift cards don't have to be big dollars.
➡️ The thought is sufficient. All else fails get a gift card to Amazon, Walmart, or Target.
Conclusion
I hope you've found this article helpful. I know coming up with a good nurse gift can be challenging.
Even if you don't purchase any of the retirement gift ideas I gave, I hope it does inspire your gift purchase. Just remember. At the end of the day it's the thought that counts.
Related Articles on Nurse Retirement Gift Guides