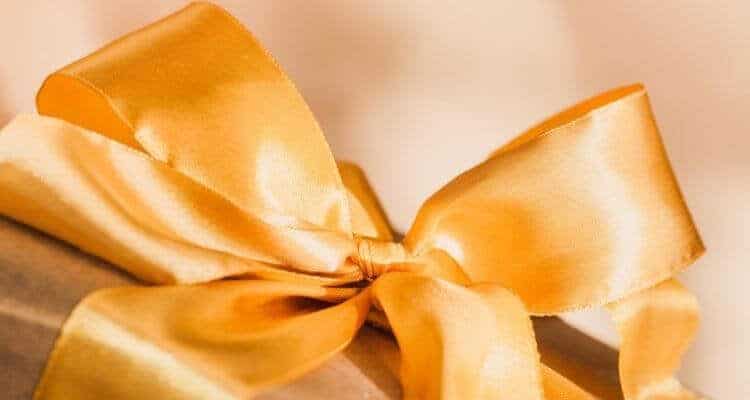 The nurse in your life is finally retiring and you want to make sure to gift them the absolute best gift imaginable, but with so many choices, how do you know which one they will love?
We've compiled a list of the best retirement gifts to help get you started.
*Disclosure: This article on the best retirement gifts for nurses may contain affiliate links. If you click and make a purchase, I may receive a commission. For more info, please see my disclaimer.
Best Nurse Retirement Gifts
We have our list in categories. So whether it's a gift for a nurse retirement party or a DIY nurse retirement gift either way we have it below.
Practical Retirement Gifts
1. The Amazon Kindle
For the avid reader, this is a must.
This is a little pricier nurse retirement gift, but if it's your mom, dad or a close friend this makes the perfect gift.
Is the retiring nurse accustomed to reading multiple books a month?
Do you see them carrying multiple books around with them?
If either one of those is a yes consider getting them the Kindle e-reader.
With the Kindle e-reader (not the Kindle tablet), you can carry hundreds of books in an easy to carry format that's smaller than most books.
As someone who has the Kindle, I can't imagine going back to reading traditional books.
If you've never heard of the Amazon Kindle checkout this video.
Check out the price of the Kindle eReader on Amazon.
2. Bose QuietComfort 35 II Wireless Bluetooth Headphones
Now that they finally have the time to listen to music and as many audio books as their heart desires, these Bose QuietComfort 35 II Wireless Bluetooth Headphones are the perfect gift for your favorite nurse.
They come complete with Alexa, and the noise-cancelling capability allows the user to focus entirely on their listening experience.
They also pair quickly with any Bluetooth, and the long battery life of 20 hours means they can be used virtually all day long without needing a charge.
Check the price of the Bose QuietComfort 35 II Wireless Bluetooth Headphones on Amazon.
3. The Ridge Minimalist Hard Wallet
All that free time during retirement means more time for going on adventures, and a good adventure calls for a sturdy wallet to carry all your belongings in.
The Ridge Minimalist Hard Wallet is made from aluminum and anodized gunmetal so it's built-to-last.
It also features RFID-blocking materials that keep your most personal information safe.
In addition to its safety features, it looks great and comes in four colors. Each wallet comes with a Lifetime Warranty on parts like screws, elastic, and the money clip. It also holds up to 12 cards.
Check the price of the The Ridge Minimalist Hard Wallet on Amazon.
4. Apple Watch
If the nurse you know has an iPhone, then this Apple Watch is a must-have.
There are so many great features that make it a winner, like the ability to receive calls and texts, an Always-On Retina display, optical heart sensor, an access to all the great Apple apps.
It also looks very stylish, and comes in many different colors, including pink, white, and stainless steel.
Retirees want easy, and this watch certainly makes things like sending money, tracking fitness, getting directions, and streaming music and podcasts much easier. Some apps do require a subscription.
Check the price of the Apple Watch on Amazon.
5. Charging Stand (3-in-1)
Retirement is the perfect time to get better acquainted with the latest technology, but keeping all those devices charged can be a challenge.
Eliminate the needs for dozens of cords with this handy Charging Stand (3-in-1). It can charge a smartphone, smart watch, and wireless ear buds all at the same time.
It comes in four stylish colors so it goes with any decor. It's compatible with most Apple products and it charges the devices in record time. The stand holds the devices upright so they can still be used while charging for convenience.
Check the price of the Charging Stand (3-in-1) on Amazon.
6. Ashley Furniture Power Recliner
One of the best things about retirement is that you finally have the time to relax and catch up on all of your favorite movies and television shows.
That's all made even better with this Ashley Furniture Power Recliner.
It's made from durable poly fiber that has the luxurious look of real leather with the dependability of polyester. It comes in two neutral colors so it fits well with any home's style.
The reclining option is controlled with a handy button, so you can go from seated to reclined in under a minute.
Check the price of the Ashley Furniture Power Recliner on Amazon.
7. Ray-Ban Sunglasses
Spending more time outdoors during retirement calls for a great pair of sunglasses, and these Ray-Ban Sunglasses definitely fit the bill.
They feature a durable metal frame and non-polarized lenses, and they come in over a dozen great styles.
The frames are nice and lightweight, so they can be worn for several hours without feeling uncomfortable.
The coated lenses provide the necessary protection that eyes need from the harmful UVA and UVB rays that the sun emits. As we age, our eyes need even more protection from the sun, and these sunglasses definitely provide it.
Check the price of the Ray-Ban Sunglasses on Amazon.
8. Scented Candles
There's not a lot to say about candles except they're a popular gift for a reason. They bring a certain flavor to any room they're lit.
Help your retired nurse friend or family member discover a new smell by getting a scented candle. Check out the price on Amazon.com.
9. A Gift Card
I know.
I know.
You don't want to give a gift card. It's too boring. It's not original.
I've never really found gift cards boring as long as they're well thought out.
If you're getting a gift card make sure it's a place you know for sure they're going to use.
Do they like to go to fancy or unique restaurants? If so, what's the restaurant and can you get a gift card to it?
Are they a tools person? Or a DIY person. A gift card to Lowes or Home Depot would make perfect gifts.
The gift cards don't have to be big dollars.
The thought is sufficient. All else fails get a gift card to Amazon, Walmart, or Target.
Retirement Hobby Gifts
10. Bread Baking for Beginners
Retirement is the perfect time to start focusing more on our health, and nurses know all too well how important a balanced diet is to overall wellness.
Cooking at home is a great way to stay healthy, and this Bread Baking for Beginners book can help with that.
It features a large collection of bread recipes with step-by-step instructions to ensure the end result is delicious.
There are even mouthwatering pictures to go along with the instructions.
A special section of the book focuses on correcting any mistakes, so it's perfect every time.
Check the price of the Bread Baking for Beginners on Amazon.
11. DIY Punch Needle Kit
Crafts are an ideal way to pass the time during retirement because it's both relaxing and productive.
Punch needling is a lot like sewing, but much easier. This DIY Punch Needle Kit produces a beautiful chicken rug once the project is finished.
It comes with all the tools needed to complete the craft, as well as easy-to-follow instructions.
Even beginners will enjoy working on this craft as the technique is fairly simple to grasp and it doesn't take a lot of time.
The methodical movements help relieve stress and create a beautiful masterpiece.
Check the price of the DIY Punch Needle Kit on Etsy.
12. Fitbit
Staying in shape after retirement can be a challenge because the activity level usually decreases, but a Fitbit can help any retired nurse stay on track with their fitness. It tracks heart rate, sleep quality, calories burned, daily steps taken, and more.
It has a long battery life of up to 6 days, making it extra convenient. It also syncs with many different phones for easy access to things like phone calls, text messages, and calendars.
It's lightweight and comfortable enough to be worn for all sorts of activities, including swimming, running, and every day life.
Check the price of the Fitbit on Amazon.
13. Happy Retirement Golf Balls
For the retiring nurse golfer. If you know they play golf, guess what They're going to be playing more golf when they retire.
Go ahead and get them the Happy Retirement Golf Ball set on Amazon. It comes packaged with 2 golf balls that will remind them of how happy retirement life is.
14. "101 Fun Things to Do in Retirement" (Book)
One of the things nurse retirees will face is figuring out what to do once they retire.
Many nurses will think it's not a big deal. They think they'll get to do "all" the things they've always wanted to do.
What they'll quickly realize is just how much time work took.
They'll also realize they can't think of enough things to do to make up the time.
101 Fun Things to Do in Retirement (Amazon.com) gives them ideas of what they can do in retirement.
Fun hobbies and activities they can do with their new found freedom.
Retirement Gag Gifts
15. Putter Golf Mug Set
Huh…
You know I just realized I have several retirement gift ideas for nurses that are golf-related.
You would think I'm an avid golf fan.
Which I'm really not. I've played a handful of times.
I just know golfers like their golf.
If your retiring nurse friend likes to play golf than they're going to love one of these golf gifts.
16. "My Retirement Plan is On Course" T-shirt
Golfers like to golf. So why not?
17. "Cheers to Retirement" Beer Mug
I'm not sure what more to say.
I think the mug speaks for itself. Cheers to retirement.
18. "You Can't Scare Me I'm a Retired Nurse" Coffee Mug
Nurses drink a lot of coffee.
A lot.
Nurses and coffee go together like peanut butter and jelly.
During retirement, nurses will continue to keep drinking coffee because it's just a way of life for us nurses.
Except for this time they'll get to drink it leisurely in the morning.
As opposed to gulping it down in the morning to hurry up and make it towork on time.
Or frantically in between patient care.
Get them the "You Can't Scare Me I'm a Retired Nurse" coffee mug on Amazon.com.
19. "Retired Nurse Just Like a Regular Nurse Except Way Happier" T-Shirt
Get your favorite retired nurse a t-shirt. Let them express to everyone how happy they're doing to be in retirement.
This shirt is lightweight and has a classic fit. The shirt also has a double-needle sleeve.
Get the retired nurse t-shirt on Amazon.com.
Relaxing Retirement Gifts for Nurses
20. Essential Oil Diffuser
Essential oils are known for more than just their wonderful aroma. Many of them also have healing properties that can help with relaxation, anxiety, and certain medical ailments.
Retirement is a time to finally unwind and relax after a long career, so this Essential Oil Diffuser makes a thoughtful and practical gift for the nurse in your life.
It comes in 4 beautiful finishes, including a dark brown and black wood grain, so it goes well with any decor.
There are two different settings- continuous and intermittent mode- for even more functionality and convenience.
Check the price of the Essential Oil Diffuser on Amazon.
21. Bath and Body Gift Set
After all that hard work, a retired nurse deserves a relaxing spa day.
Give them their own at-home spa kit with this Bath and Body Gift Set. It has a neutral vanilla-coconut scent, so it's suitable for both men and women.
Each set comes with shower gel, bubble bath, body scrub and oil, bath bombs and salts, and a fluffy bath towel. All of the ingredients are non-toxic and safe for sensitive skin. The packaging can be reused as a basket for holding other toiletries after all of the items are used.
Check the price of the Bath and Body Gift Set on Amazon.
22. Decanter Set
With more time for entertaining after retirement, this Decanter Set would make an excellent gift for any retired nurse.
It looks very elegant with its beautiful ornate stopper and 6 beveled cocktail glasses. They can safely store their favorite whiskey or other beverage in the decanter while also having it always on display.
The entire set is crafted in Italy and is made from lead-free glass. The stopper does have a plastic ring on it, which may make take away a bit from its durability, but overall it's a very sturdy, well-made glass decanter set.
Check the price of the Decanter Set on Amazon.
Sentimental Retirement Gifts
23. "Happiness is Retirement" Charm Bracelet
Jewelry can be a good gift if you know the style of the person. One of the few exceptions is charm bracelets.
They're usually cute and simple. They are the ideal jewelry gift. The nurse you give it to can start adding their own charms to it.
Check out the price of the "Happiness is Retirement" charm bracelet on Amazon.com.
24. Keepsake Box "Retired Nurse Poem
A keepsake box is perfect for storing jewelry, mementos and of course keepsakes.
This keepsake box comes with a stethoscope heart design on the front. and an RN with a caduceus symbol on top of it. You can check the price of the RN Keepsake Box on Etsy.com.
25. Personalized Nurse Retirement Plaque
Giving a plaque is like presenting an award.
If the nurse retiring is a nurse you know that's been a stellar nurse this would make the perfect gift.
They give you an option to personalize the plaque with the nurse's name.
Check the price of the personalized nurse retirement plaque on Amazon.
26. Personalized Success Clock with Engravings
Another personalized nurse retirement gift. This clock comes with engravings…
Success is not something that happens in the future, success is made up of little steps taken right now.
You can also have the retiring nurse's name engraved on the clock.
You don't have to stop at the name.
You can have their years of service and other messages engraved on the clock. A practical and personalized nurse retirement gift.
Order the personalized success clock on Amazon.com.
27. Personalized Retirement Photo Frame
Pictures say a thousand words. A personalized photo frame is a way to share a thousand words.
Or a thousand memories.
Give them the gift of a thousand memories with the personalized retirement photo frame (on Amazon).
Before buying the photo frame, you get the option to add the retiring nurse's name and retirement date.
Retirement Gift Buying Guide for Nurses
1. Reduce Stress
Nurses have one of the toughest jobs, so retirement is finally their chance to relax and unwind.
Everything they purchase or do during retirement should have a strong focus on reducing stress. Stress can cause:
Headaches
Anxiety
Muscle pain
Exhaustion
Gastrointestinal problems
Difficulty sleeping
Weight loss/gain
And more
Gifts that promote relaxing activities, like crafting or baking, are excellent to give to retired nurses who could benefit from reducing their stress levels.
2. Physical Health
After retirement, some people tend to slow down because they aren't busy with work anymore.
Keeping off the couch and staying active is an important part of overall physical health and could lead to a longer life– and thus, more time to enjoy retirement.
Gifts that promote good physical health, like smart watches that keep track of daily steps, heart rate, sleep patterns, and more, are a great gift idea for retired nurses.
Many of them also put out reminders when you aren't being active enough and give you encouragement to get moving.
3. Entertaining
Retirement is a time to spend with friends and family that you didn't get to see as often as you'd like while working.
This is particularly true for nurses, who often work odd hours and holidays. More time spent with loved ones means more opportunities for entertaining.
Gifts that make entertaining easier and more enjoyable, like a decanter set or an essential oil diffuser, are great for retired nurses.
Anything that makes their home feel more welcoming and the guests feel more at ease would make for the perfect entertaining retirement gift.
4. Safety
As we age, physical safety isn't the only thing we need to worry about.
Seniors are more vulnerable to having their identity stolen, which is why it's even more important to protect important documents that contain personal information, like credit cards and debit cards.
RFID-blocking wallets are just one way to do this. It prohibits skimmers from stealing credit card information that can then be used to make fraudulent purchases.
That's why wallets like these make a great gift for any retiree.
5. Pampering
Nurses work so hard to take care of everyone else that once retirement comes around, it's time for them to finally focus on taking care of themselves.
A little bit of pampering is definitely needed after tending to so many patients.
Giving retired nurses gifts that allow them to pamper themselves is a great way for them to kick start their retirement on the right note.
Let them create their own at-home spa with some relaxing bubble baths and lotions, or let them enjoy the ultimate in relaxation with a powered recliner.
Either way, they will be so appreciative to receive such a thoughtful gift after working so hard to care for others for so many years.
Final Thoughts
During retirement, the focus should be on relaxation and maintaining good physical health.
There are many ways to achieve this, including these great gift ideas.
Help the nurse in your life get the most out of their retirement by gifting them with something that's both useful and reduces stress.
Related Articles on Nurse Retirement Gift Guides