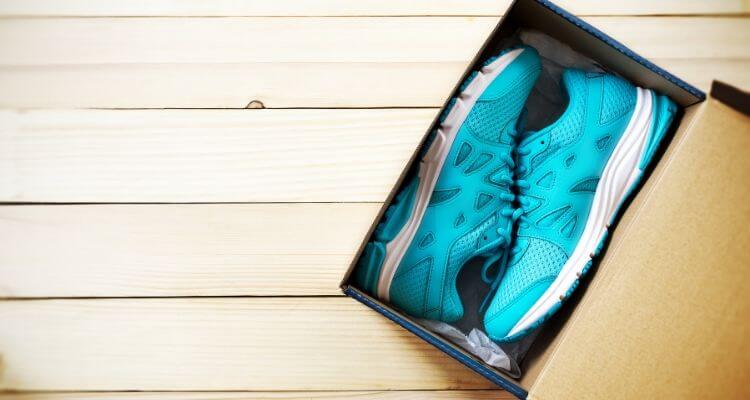 We nurses sure know feet, don't we? We know all the bones and the joints and the connecting tissues.
We know how to care for them, and we most assuredly know what makes them hurt. Do we ever.
After all, there isn't another occupation on Earth that's more physically demanding than nursing. Of course, we wouldn't have it any other way because we love what we do, don't we, nurses?
But our feet, well, they probably don't love it so much. Our poor feet can really take a beating, and that's why we need shoes that support us through all those long shifts.
Nobody knows better than we do what can happen to our bodies if we aren't wearing the right shoes on the job—ankle sprains, bunions, plantar fasciitis, and so much more.
As nurses, need exceptionally supportive yet comfortable shoes, but we want them to be attractive, too.
So today we're reviewing shoes made by New Balance, a company that makes a multitude of foot-ware that can be ideal for nurses like us.
One very big reason we chose to review New Balance shoes is that, ironically, one of the company's 'claims to fame' is that they don't use celebrities to endorse their products.
They focus on technology and innovation for better-fitting, better-performing shoes.
So, here's the low-down on the 5 best New Balance shoes for nurses available on the market today.
*Disclosure: some of the links on this site are affiliate links. If you make a purchase we may get a commission.
Top Picks
Best New Balance Shoes for Nurses
Here's our top list starting with…
1) New Balance Women's 1260v7 Running Shoe
Okay, nurses, if you're looking for a super cute shoe that provides excellent support and comfort, the NB women's 1206v7 (from Amazon.com) may just be it.
This is an attractive synthetic shoe that New Balance says 'gives over-pronators some edge.'
The company reports they were extra-mindful of creating a shoe with 'superior cushioning and stability,' too. These are great because they come in regular sizes, narrow, wide, and extra-wide.
And, since nurses don't always get to choose their uniforms, they should appreciate the fact that these are offered in several pretty cool colors, including a unique blend of tones called, 'Reflection/Vintage Indio.'
(The more unique colors, however, do appear to be significantly more expensive.)
What people are saying about it:
Good for people with wide feet
Easily broken in
Good for people with plantar fasciitis or arthritis
Help with knee pain
Good support and stability
Seem a little smaller than usual size, so you probably should order a half size larger than normal
Tongue is too thick
Stitching around the tongue is uncomfortable
Pros:
Very attractive
Good cushioning
Proper support and stability
Good for people with foot problems such as plantar fasciitis
Good for people with knee pain
Available in regular, narrow, wide, and extra wide sizes
Moderate price point compared to a couple others on our list
Available in great color blends
Cons:
Thick tongue
Uncomfortable stitching around the tongue
Priced a bit higher than a couple others on our list
Check out the New Balance Women's 1260v7 on Amazon.com
Related Article: Top 10 Shoes for Nurses Hurting from Plantar Fasciitis
2) New Balance Women's FuelCore Nergize V1 Cross Trainer
If you're looking for a smart, unique style of shoe that will break in easily, so your feet stay comfy all day, you might just have hit the nail on the head with the NB Women's FuelCore Cross Trainer (on Amazon.com).
This 100% synthetic shoe is a great-looking cross-trainer style that's available in an insane amount of colors—more than 30! The look is unique compared to many other shoes of its kind.
New Balance touts them as having an 'easy on, easy off slip-on silhouette,' which should be great news for busy, on-the-go nurses.
The company also explains a bit about their 'REVlite' technology offering ultra-lightweight cushioning, another bonus for nurses who are always on their feet.
What people are saying about it:
Very comfortable
Good for people with wide feet
Break in easily and quickly
Like walking on a cloud
Can wear them every day and for all workouts
Run a little small
Sole lifts up after just a few months of wear
Pros:
Ultra-lightweight
Very cushiony
Removable insert
Easy slip-on style
Great for wide feet
Good price point compared to others on our list
Cons:
Sole can lift up after a few months of wear
Can run a bit small
See all the reviews of the Women's FuelCore cross trainer on Amazon.
3) New Balance 1540V2 Running Shoe
(Note: pictured above is the men's version of the 1540V2. The description below is for the women's version of the 1540V2.)
No-nonsense doesn't have to mean no style. For nurses who feel like they're always running from one patient's room or OR to another, this great running shoe could be ideal for you.
This is a synthetic shoe that New Balance reports as having something they call, 'ACTEVA LITE,' which means it's 24% lighter than the company's standard compression-molded foam.
The company states this makes for 'optimal compression,' which should offer good support for nurses who work long shifts on their feet.
New Balance also reports this shoe has 'ENCAP midsole,' which they explain is a core of soft cushioning made of ethylene-vinyl acetate (EVA).
These were designed with those who over-pronate in mind because they help to guide the foot forward.
What people are saying about it:
Great for nurses who work long shifts
No foot pain
Best running shoe ever
Work well for those with over-pronation issues
Can run a bit wide
Pros:
Good for long hours on your feet
Help reduce foot pain
Great for running
Good for those who over-pronate
Moderate price point
Cons:
Only come in three colors
Can run a bit wide
Check out the reviews and the style selection of the New Balance Women's W1540V2 Running Shoe on Amazon.
4) New Balance Women's w990v4 Running Shoe
If you're a nurse who always seems to find yourself racing alongside a gurney in the Emergency Department, chasing after children in Pediatrics, or you're a travel nurse who's always dashing from one hospital assignment to another, this super-comfy running shoe could be the ticket.
It's an imported running shoe that's made of 75% pigskin suede and 25% mesh.
New Balance reports the NB Women's w990v4 running shoe (Amazon) has 'ENCAP midsole,' which they explain is a core of soft cushioning made of ethylene-vinyl acetate (EVA).
These are designed to work well for everyday wear and tear, which obviously is great news for the long shifts nurses can work in a row. These come in three colors.
What people are saying about it:
Good for everyday wear and walking
Constructed to stabilize the heel
Removable inserts
Suede material doesn't make your feet hot, even in warmer climates
Tongue tore out
Heavy, stiff shoe
Pros:
Great running shoe
Wear well
Good for nurses who work a lot of shifts in a row
Removable inserts
Stabilized heel
Breathable material
Cons:
Can be heavy and stiff
Higher price point compared to others on our list
Check out the other reviews of the New Balance w990v4 Running Shoe on Amazon.com.
5) New Balance Women's WW877-SB Walking Shoe
Hey, nurses, when it comes to great walking shoes, you'd be hard-pressed to find something better than these.
They're also great for nurses who stand long hours—which is just about all of us, isn't it?! These shoes have a 100% suede/mesh upper and have an absorbent midsole.
They're only available in one color, which is a little disappointing. However, they're lightweight and comfortable, so they should work well for nurses of all fields, specialties, and varying levels of shift activity.
They're also exceptional for people who have foot issues, such as fallen arches and pronation problems.
What people are saying about it:
Wide toe box gives extra room for wider feet
Great for power walking and working out on the treadmill
Exceptional if you have to stand for long periods of time
Works well for people who have fallen arches
Promote good motion
Plenty of room to allow for prescription orthotics
Heel can be a bit narrow
Flat insole
Pros:
Comfortable for nurses who walk a lot or stand for long periods
Good for people with foot problems such as fallen arches or pronation issues
Good price point compared to most others on our list
Cons:
Heel can be narrow
Only come in one color
Check out the reviews of the New Balance Women's WW877-SB Walking Shoe (on Amazon).
Tips for Nurses on How to Find a Great Pair of New Balance Work Shoes
Feet feel the most impact of any other part of the body. And nurses' feet feel more impact than just about any other feet on the planet.
Finding the right shoe for the physical demands of nursing isn't easy, particularly if you're someone who has foot problems such as collapsed arches or plantar fasciitis.
That's why we've included this guide for all you nurses out there who are tired of working your long shifts in the wrong shoes.
Factors to consider when purchasing shoes:
Comfort
Support
Return Policy
Traction
Price
Design
1. Comfort: Don't buy shoes that are too heavy. You're looking for shoes, not ankle weights, so try to find a pair that are lightweight but provide ample support.
Additionally, see if you can try them on and walk around a bit in them. You need to know if they're too tight anywhere on your foot, or if there'll be any scraping against your ankles, etc.
Shoes are meant to make your feet feel better than barefoot, not worse. And always wear the same type of socks you'll be wearing at work when you try on your shoes.
If you purchase your shoes off the internet, always check out the company's return policy beforehand.
Once you get the shoes in your cart and you add your credit card info, you may not be able to return them if they cause you pain while working.
2. Support: As a nurse, you'll likely be standing for long periods of time throughout your shift.
Find a shoe that offers a stable design made with solid, quality materials. Your shoes need to provide good arch support for all the functions of your job.
3. Return policy: Never purchase shoes (or any other item, for that matter) without first finding out about the company's return policy.
Shoes in particular often need to be returned for poor fit that wasn't apparent when you tried them on, so you must get specifics on the return policy.
For example, will they give you your money back, or will you get a store credit? Of course, buying shoes online makes learning about a company's return policy even more important.
The last thing you need, nurses, is to shell out a hundred or more dollars for a pair of shoes you'll never be able to wear.
4. Traction: This is especially important for nurses who often spend cumulative hours a day running back and forth over tiled hospital floors, many of which can have various forms of liquids spilled on them.
5. Price: Many of us used to be able to deduct necessary items for our jobs, such as scrubs and shoes.
But that was then, and this is now. Depending upon where you live, you may not be able to deduct shoes any longer. That's why price can be an issue.
A good pair of nursing shoes will cost you more money than a regular pair of shoes; there's just no getting around it. Again, check out the company's return policy before buying, and also see if there's a warranty offered.
6. Design: Shoe design is about more than just looks, especially for nurses. Nursing shoes come in all manner of styles, including crocs, clogs, athletic or walking shoes, and more.
A best practice for nurses is to see a podiatrist for advice on shoe design, or at the very least, to visit an athletic shoe store for proper fit.
The website of Harvard Medical School has some great advice on how to choose the right shoe (source).
Related Article: Complete Nurse Guide to Buying the Right Work Shoes
Final Thoughts
Hopefully, this article has helped you pick your next nursing shoes. As a side note if you're wanting to check out some other articles, here are two you should see.
Let us know what your comments are below and please don't forget to share the article.