5 Best Asics Shoes for Nurses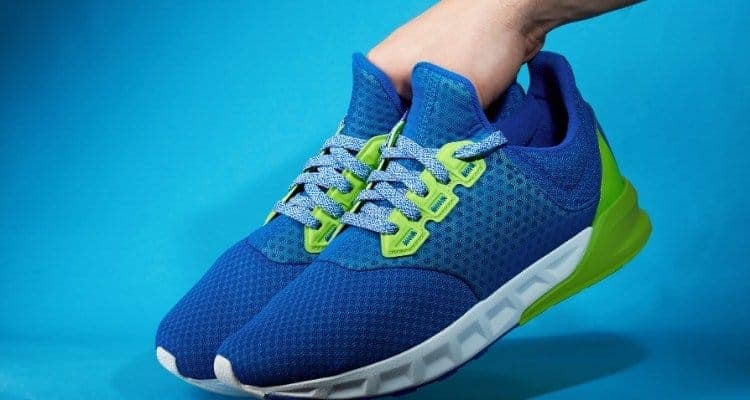 Being on your feet for a long shift makes a good pair of shoes a necessity.
The Asics brand of shoes are known for being reliable and sturdy, which is why many nurses choose them.
These are five Asics shoe options that can benefit nurses and avoid tired and sore feet.
*Disclosure: This post may contain affiliate links. If you click and make a purchase, I may receive a commission. For more info, please see my disclaimer.
Top Pick
☛ Recommended Asics Shoes for Nurses: Asics Gel-Kayano 25 Running Shoes
"Good stability and support."
Best Asics Shoes for Nurses
1. Asics Gel-Resolution 7 Tennis Shoe
Sale
ASICS Women's Gel-Resolution 7 Tennis Shoes, 8, White/Blue Coast
6-Month Outsole Warranty: Warranty against excessive outsole wear up to 6 months.
P.H.F (Personal Heel Fit) Collar Lining: 2 layers of memory foam line the collar and mold to the...
Gender-specific cushioning: Women's models feature a lower-density top layer in the midsole,...
Guaranteed durability is what you'll find with the Asics Gel-Resolution 7 Tennis Shoe. This shoe takes the best of all the previous models and combines it with upgraded technology for a shoe that is built-to-last.
It all starts with the breathable mesh upper that keeps the feet cool throughout a long nursing shift.
The upper portion of the shoe is made from premium Flexion Fit material, allowing it to mold to the foot and provide much-needed support while also being comfortable and soft.
The Personal Heel Fit technology around the heel of the shoe includes two layers of supportive memory foam gel which molds to the heel, creating a personalized fit.
The bottom structure of the shoe is solid thanks to the Solyte midsole material and Trussic System. When these two features combine, it makes the weight of the sole unit lighter without sacrificing the structural integrity of the shoe.
Pros:
Breathable mesh upper keeps the foot cool and dry
Personal Heel Fit technology molds to the heel
Solyte midsole material keeps the weight of the shoe lighter
Cons:
Slightly narrow toe box may require sizing up
The shoe as a whole is a bit heavier than other models
The reduced amount of padding and cushion in the footbed may not be ideal for those that suffer from conditions like plantar fasciitis
The Asics Gel-Resolution 7 is available on Amazon.
Related Article: What Are the Best Sneakers for Nurses with Plantar Fasciitis?
2. Asics Women's Gel-Tactic 2 Volleyball Shoe
These Gel-Tactic 2 Volleyball Shoes from Asics are for way more than playing on the volleyball court.
They're also perfect for busy nurses who are on their feet all day long. If you want to avoid tired, painful feet at the end of your shift, these shoes are a great option.
The breathable mesh upper allows air to flow around the foot so your feet won't get hot and sweaty throughout the day.
The seamless design means no irritation on the ankles and around the top of the foot caused by loose strings rubbing up against the skin.
The lightweight cushioning inside and outside of the shoe allow the shoe to feel like you're walking on air while still keeping the foot secure and supported.
It comes in several appealing color options, from the traditional black and white to red and indigo blue. If you're searching for a shoe that looks great and that you can wear all day long without coming home with achy feet, you've found it.
Pros:
Seamless design helps avoid skin irritation
Lightweight cushioning feels like you're walking on air
Several appealing color options to choose from
Cons:
Shoes tend to peel when rubbed on the floor
Slight smell to the shoe that goes away with time
The toe box is narrow and may require a larger size
The Asics Gel-Tactic 2 is available on Amazon.
3. Asics Gel-Dedicate 5 Tennis Shoe
An affordable shoe that provides plenty of support, this Asics Gel-Dedicate 5 Tennis Shoe is ideal for nurses that are on their feet a lot but don't suffer from any painful foot conditions like plantar fasciitis or flat feet.
Although these shoes provide a good amount of support at the midsole, there is not much arch support for those who require it.
There are many features that make this shoe a great shoe for nurses.
The colors are low-key and appropriate for a variety of settings, including doctor's offices and hospitals.
The gel cushioning system in the forefoot keeps the feet supported all day long so that it feels like you're floating on a cloud. No more tired, achy feet after a long shift because the feet are in proper alignment with each and every step.
The solid rubber outsole ensures you stay on your feet no matter how slippery the floors may be.
Nurses encounter many spills and messes throughout their shift and these shoes guarantee you always have solid traction- whether you're walking or running to your next task.
Pros:
Appealing colors ideal for a variety of work environments
Gel cushioning system supports feet all day long
Rubber outsole provides safety and stability
Cons:
No added arch support
Slightly narrow toe box
Midsole is not as wide as other models
The Asics Gel-Dedicate 5 tennis shoe is available on Amazon.com.
4. Asics Women's Gel-Nimbus 21 Tennis Shoe
ASICS Women's Gel-Nimbus 21, 9 Medium, Blue Coast/Skylight
FlyteFoam Propel Technology - ASICS energetic foam formulation that provides supreme bounce thanks...
AHAR Outsole - Acronym for ASICS High Abrasion Rubber. Placed in critical areas of the outsole for...
Reflectivity - Contains reflective materials designed to enhance visibility during low light hours.
Dependability and comfort are what you'll find in this Asics Women's Gel-Nimbus 21 Tennis Shoe.
From start to finish, this shoe is a nurse's dream. The wide array of colors it comes in just adds to its overall appeal.
Asics specialized FlyteFoam Propel Technology adds an extra bounce to each and every step so you feel comfortable and supported as you stride.
The high abrasion rubber outsole is built to withstand all types of wear and tear, from everyday use to tough jobs like running on pavement or frequent rubbing against other hard surfaces.
Safety is always a priority with Asics, which is why they've added extra reflective materials to the shoe to make it really stand out in the dark.
Two other technologies that really add to this shoe are the Heel Clutching System- which provides a custom heel fit- and the Plus 3 Midsole- which adds extra height to the women's models to relieve tension on the Achilles tendon.
Pros:
Durable rubber outsole withstands even the toughest conditions
Added reflective materials make them safe to wear even in dark conditions
Heel clutching system provides a superior, custom heel fit
Cons:
Narrow toe box
The sizes tend to run small and may require a size up
Slightly stiff and need to be broken in before wearing for long periods of time
The Asics Gel-Nimbus 21 Running Shoes is available on Amazon.
5. Asics Women's Gel-Kayano 25
ASICS Women's Gel-Kayano 25 Running Shoes, 9.5M, Carbon/MID Grey
Rearfoot and Forefoot GEL Technology Cushioning System - Attenuates shock during impact and toe-off...
I.G.S (Impact Guidance System) Technology - ASICS design philosophy that employs linked componentry...
Guidance Line Midsole Technology - Vertical flex groove decouples the tooling along the line of...
These Asics Women's Gel-Kayano 25 shoes were thoughtfully designed and hit all the marks when it comes to the perfect shoe for a busy nurse.
The comfort and stability that these shoes provide can't be matched. There are multiple technologies working in sync to make these shoes some of the best on the market for nurses.
Starting with the Impact Guidance System and Dynamic DuoMax Support System, these shoes offer safety and stability with each and every step, ensuring nurses are able to focus solely on their patients and not on their tired, achy feet.
The Guidance Line Midsole technology improves gait sufficiency while the Guidance Trusstic System technology provides greater structural integrity to the midsole.
Both of these technologies allow for even weight distribution while walking or running during a busy nursing shift.
There are dozens of color options to choose from, and the Ortholite X-40 Sockliner is a feature truly unique to this shoe.
It wicks away moisture while keeping the foot cool, comfortable, and dry the entire time it's worn.
Pros:
Impact Guidance and Dynamic DuoMax Support provide stability
Improved gait sufficiency with Guidance Line Midsole technology
Ortholite X-40 Sockliner keeps feet cool and dry
Cons:
Minimal arch support
Needs to be broken in
No metal rings around the eyelets
The Asics Gel-Kayano 25 running shoes are available on Amazon.
Nursing Shoes Buying Guide
Here's a guide to picking the right work shoes for nurses.
1. Arch Support
Those that suffer from health conditions like flat feet and plantar fasciitis need additional arch support to prevent aches and pains.
When the arches aren't properly supported, it can lead to injuries and even more health problems.
Shoes with added arch support keep the feet properly aligned which, in turn, keeps the rest of the body properly aligned (source).
2. Memory Foam Gel
Some shoes come with a great feature known as memory foam gel.
Memory foam gel has been used in other products like pillows and mattresses because it forms to the specific body part and cradles it, alleviating problems like:
Soreness
Pressure
Joint pain
Injuries
When memory foam gel is used in shoes, it cradles the foot, making a custom fitting shoe. Since the gel stays in place, your shoes fit the same each and every time you put them on.
Related Article: 5 Comfortable Hoka Shoes for Nurses
3. Rubber Outsole
Most shoes come with a rubber outsole and for good reason. Rubber outsoles provide traction and stability on slippery and uneven surfaces.
This is particularly important for nurses who come into contact with spills and accidents day in and day out. Rubber outsoles ensure you won't slip and fall on things like wet floors, chemical spills, and bodily fluids.
4. Toe Box
The toe box is the front portion of the shoe that holds the toes.
A tight or narrow toe box can lead to cramping, blisters, and painful sores.
Before purchasing any shoe, make sure the toe box properly accomodates all of your toes without any of them overlapping or touching each other.
If you find that a toe box is too narrow, this can be alleviated by sizing up or purchasing a wide version of the shoe.
5. Midsole Cushioning
The midsole of the shoe is where the center of your foot sits.
This is where a lot of the pressure points in your feet are and where the most pain comes from. Midsoles that contain the correct amount of cushioning can help avoid tired, achy feet after a long shift.
6. Breathable Mesh
Mesh is an excellent fabric when it comes to shoes because it allows air to circulate around the foot, thus eliminating problems like:
Hot, sweaty feet
Foul-smelling feet and shoes
Feet that slip around inside of the shoe because of wetness
7. Color Options
While traditional nursing shoes are white, many doctor's offices, hospitals, and other healthcare settings are allowing nurses to show off their personality with shoes of different colors.
Some of the most popular color combinations include:
Black and hot pink
Silver and blue
Gold and purple
Red and navy
Gray and orange
Before purchasing any shoes with color on them, check your employee handbook for dresscode policies at your work.
Frequently Asked Questions
Are Asics good shoes for nurses?

Yes, Asics are good shoes for nurses. Like all shoes make sure you try them on until you find one that fits your feet well.
Final Thoughts
The shoes you wear during your nursing shift not only help keep your feet safe and comfortable, but they also allow you to focus on more important things like your patients and other nursing tasks.
Wearing shoes that properly fit and support your feet ultimately makes you a better nurse.
Related Articles on Asics Nurse Shoes: