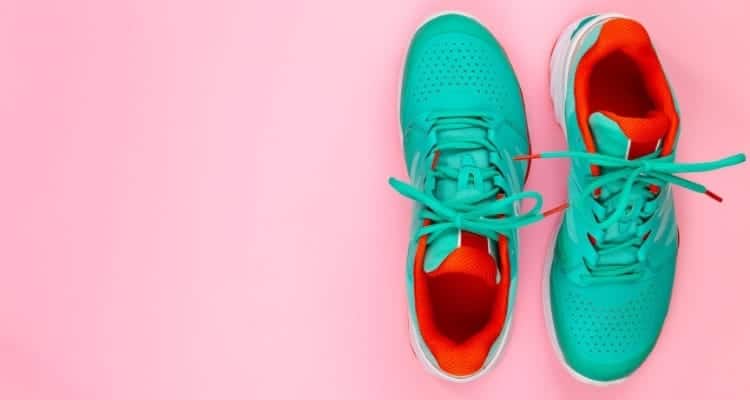 High arches can cause instability in the foot and ankle, leaving you more at risk of sprains or other injuries.
Wearing shoes that properly support the arches can lessen this risk and make standing on your feet for a long nursing shift easier.
Here are 5 of the best shoes for nurses with high arches.
*Disclosure: This article on the best shoes for nurses with elevated arches may contain affiliate links. If you click and make a purchase, I may receive a commission. For more info, please see my disclaimer.
Top Picks
Best Shoes for Nurses with High Arches
1. Dansko Women's Professional Clog
The wider heel on this Dansko Women's Professional Petrol Clog 7.5-8 M US is a big benefit if you have high arches. The more surface area the shoe covers, the more stability your feet and ankles will have.
Aside from the physical benefits, these clogs also look great and come in 13 different styles.
The upper is made from 100% genuine leather, so it's durable and easy-to-clean. There's also a roomy toe box for added comfort. Orthotics can be placed in the clogs if the arch support isn't sufficient.
Pros:
Wide heel
13 color options
Roomy toe box
Cons:
Some shoe colors may fade if cleaned incorrectly
Leather can scuff easily
Loose fit may feel clunky when walking
Check price of the Dansko Womens Professional Clog on Amazon.com.
2. Brooks Levitate 2
The midsole cushioning is what makes the Brooks Levitate 2 a winning shoe for those with high arches.
The DNA AMP midsole technology responds to each step, absorbing shock and springing back the harder you push it.
This is particularly beneficial for nurses who are on their feet constantly because the midsole cushioning is what helps prevent the tired, achy arches at the end of a shift.
The knit upper molds to the foot, creating a custom fit that is both comfortable and stylish. Over a dozen color options means there is something for every personality.
Pros:
Responsive midsole cushioning
Knit upper molds to the foot
14 color options
Cons:
Complaints of soles cracking
Knit upper is difficult to get on
Narrow toe box
Check price of the Brooks Levitate 2 on Amazon.com.
3. AllBirds Women's Tree Dashers
If you want to be good to the environment while also wearing an excellent pair of running shoes, these AllBirds Women's Tree Dashers are for you.
They are made from FSC Certified eucalyptus trees with a midsole that are made from carbon-negative green EVA. These two features make them environmentally-friendly and super lightweight and breathable.
The wider sole on the bottom provides added stability for those with high arches.
There are also rubber traction pads on the bottom to prevent slips and falls on wet surfaces. Half sizes are available, but they do not come in wides.
Pros:
Environmentally-friendly materials
Wide sole for stability
Rubber traction pads
Cons:
Not available in wides
Contains wool if you are allergic
Laces are only for show
Check the price of the Allbirds Tree Dasher on Allbirds.com.
4. Men's Adrenaline GTS 19 Running Shoe
This Men's Adrenaline GTS 19 Running Shoe features a unique Guiderail Support System.
The Guiderail Support System helps keep feet and ankles stable while walking and running, which is a necessity for those with high arches.

They also feature extra cushioning at the midsole with BioMoGo DNA and DNA LOFT for superior shock absorption.
The mesh and fabric upper is breathable and molds to the foot for a custom fit.
It comes in 16 different colors, all with cool 3D graphics on the side for added style. They do tend to run small so you may want to go up half a size.
Pros:
Extra stability for high arches
Superior shock absorption
Breathable upper
Cons:
Sizing runs small
Narrow toe box
Complaints of sole separating
Check price of the Men's Adrenaline GTS 19 Running Shoe on Amazon.com.
5. Alegria Women's Keli Professional
The Alegria Women's Keli Professional shoe is a cross between a clog and a loafer, and it provides excellent arch support for those with high arches.
They are a slip-on design that features a wide base for the stability needed to avoid ankle sprains and other injuries.
A nice leather upper gives them a professional appearance that is ideal for a medical office or hospital.
Both wide and half sizes are offered for the perfect fit. There are elastic gores on either side of the upper so slipping them on is a breeze. These shoes are all-around comfortable and supportive.
Pros:
Slip-on design
Leather upper
Wide base
Cons:
Material may stretch out over time
Slip-resistant but not slip-proof
Complaints of leather scuffing easily
Check price of the Alegria Women's Keli Professional on Amazon.com.
Shoe Buying Guide for Nurses
1. Wide Base
Shoes with a wider base, or outsole, provide more stability for those with high arches.
Since problems with stability can result for people that have high arches, this added stability can reduce the likelihood of suffering an ankle sprain or other injury.
Look for shoes with a base that extends further out from the upper portion of the shoe. In particular, a wider heel can add the greatest amount of stability and control.
Related: How to Clean Your Nursing Shoes
2. Rubber Outsole
Another way to add more stability for those with high arches is to wear slip-resistant shoes with rubber outsoles.
Rubber outsole provides the best traction on slippery surfaces, which can often be found in busy medical environments like hospitals and doctor's offices.
If you don't purchase shoes with rubber outsoles, you can add traction to the shoes with shoe tape or shoe spray that is specifically designed to grip hard surfaces better.
3. Midsole Support
The midsole is where a lot of the support comes from for people with high arches. Since the arches are so high, added cushioning is needed to prevent the feet from landing in an odd position with each step.
Midsoles made from responsive materials like foam are best for those with high arches. You can also wear insoles or orthotics if the midsole support offered in the shoe isn't enough.
4. Knit Upper
The more form-fitting a shoe is, the greater the stability control there will be. Knit uppers are better for this than other materials, like leather, because they mold to the foot and create a custom fit.
Knit uppers are also breathable, leaving feet less likely to sweat. Sweaty feet can cause another stability issue that could lead to ankle sprains or other foot injuries.
Related: When to Replace your Nursing Shoes
5. Toe Box
The toe box can have a major impact on how well a shoe fits. If a toe box is too wide, toes can wiggle around and cause stability issues.
If a toe box is too narrow, other foot problems can result, such as:
Bunions
Hammer toe
Corns
Calluses
Blisters
Ingrown toenails
You can prevent these problems from occurring by wearing shoes with a properly-fitting toe box.
Toes should end at least a finger's width away from the front of the shoe. You should also be able to freely wiggle the toes, but the feet shouldn't slip around in the shoe.
6. Laces or No Laces
The more stability you have, the better it is for high arches. This means that laces add an extra layer of security by keeping the feet firmly planted in place inside of the shoe.
When you wear slip-on shoes, feet can slide around easily, increasing the risk for stability issues and injuries.
Laces should be tied firmly so that the feet don't slide around, but not be so tight that they are cutting off your circulation.
Final Thougths
Just because you have high arches doesn't mean you have to be in pain after working a long shift.
Wearing supportive shoes with a wide base can help prevent pain and injuries from occurring.
All of these shoes offer the support and added stability needed by nurses with high arches.
Related Articles