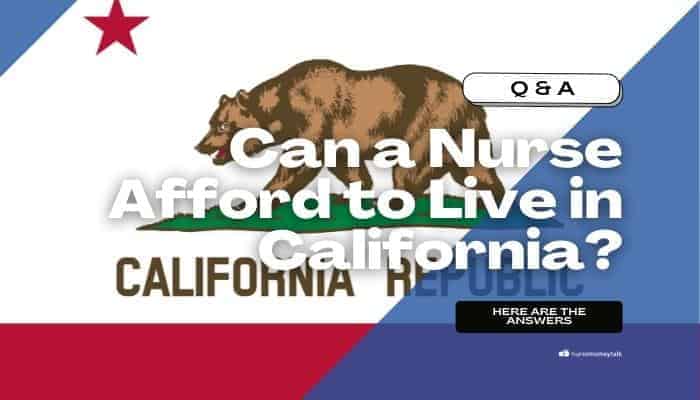 Living in California can be a dream come true for many people.
From the sunny beachside communities to hiking trails and bustling cities like Los Angeles, California has lots to offer!
How likely is it you can afford to live in California as a nurse?
Nurses can live comfortably in California because it's one of the states with the highest demand for registered nurses. If you want to live comfortably in Cali, you need to know which cities have the highest cost of living and which types of nurses make the most money.
*Disclosure: This article on can a nurse afford to live in California may contain affiliate links. If you click and make a purchase, I may receive a commission. For more info, please see my disclaimer.
What Nurses Should Consider When Moving to California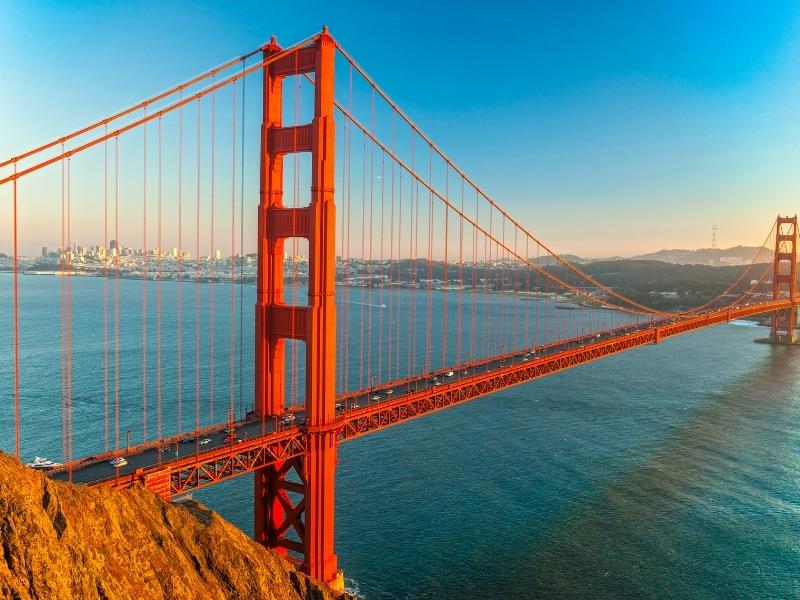 Although many TV shows might have you believe California consists of Orange County and Los Angeles, California is a huge state with many towns, cities, and cultures.
In California, there are over 482 cities, towns, and villages, all the way from Northern California to the very tip of Southern California near Mexico.
Find Your Next Nursing Job
Use our nursing job board to start looking for and applying to great nursing jobs near you.
Lifestyle Choices
Although some cities might value beachside fun, such as Santa Cruz and Santa Barbara, other cities might be more keen on technology and innovation, like California's famous Silicon Valley.
If you're making a move to California as a nurse, it's best to visit the city you're thinking about living in first and decide from there.
As a nurse in California, you'll want to make sure you choose a city that fits your lifestyle, and of course, your budget.
Cost Of Living
If you're not interested in the high-roller lifestyle or Los Angeles in general, there are a variety of cities on the outskirts of Los Angeles and in Northern California that are pretty affordable.
These include:
Stockton
Bakersfield
Sacramento
Riverside
Moreno Valley
These cities have a historically lower cost of living than other major cities in California, such as San Francisco and Los Angeles.
For instance, Bakersfield has a cost of living of 101.6, meaning you can comfortably live here on a median salary of around $63,000.
In San Francisco, the cost of living is a whopping 116.6, with the average home costing well over 1 million dollars!
Fortunately, many other cities in California aren't too far from the high-life and fun of Los Angeles and Orange County and are still affordable (more affordable than, say, San Francisco).
These cities include:
Oxnard
Ventura
Simi Valley
Santa Clarita
Lancaster
Anaheim
Vacaville
Camarillo
Find Your Next Nursing Job
Use our nursing job board to start looking for and applying to great nursing jobs near you.
Nurses Salary In California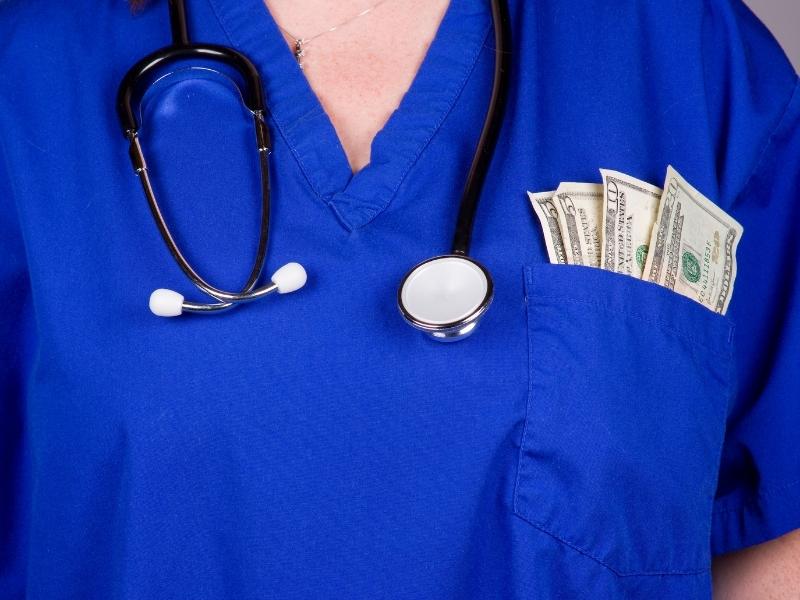 After you've done your research, you'll want to make sure you find a job in California that is well-paying for nurses.
Fortunately, you're in luck! Nurses have an incredibly high salary in California compared to nurses living in other states.
According to the U.S. Census Bureau, the average yearly salary of a Registered Nurse in California is over $120,000.
Why such a high salary, you might ask? Well, for starters, nurses are in incredibly high demand and short supply in California.
Since the pandemic, many nurses have chosen to retire from the field or switch to other careers that aren't direct patient care.
This, along with other short-staffing issues, has led to a shortage of around 40,000 full-time registered nurses, according to the University of California San Francisco.
Ensuring A High-Paying Job
Although nurses are in high demand and well-compensated in California, it's important to understand one thing: hospitals might not be keen on hiring new, inexperienced nurses.
Because of this, it's important first to secure a job that pays well enough for you to move to your new California home.
Some of the best ways to ensure you get hired as a nurse in California include:
1. Internships
If you live in California already, it's always a good idea to build your network and connections during your clinicals.
You will have a higher chance of securing a job in your new hospital, and the salary that comes with it!
2. Gain Experience
If you live in another state and work as an RN here, don't be afraid to stick it out a while and gain experience at your hospital.
Having more experience will allow you to be more competitive when looking for a well-paying nursing job in California.
3. Learn Another Language
Another way to be competitive is to learn a new language. In California, there are vast amounts of cultures and ethnicities.
As a nurse, you might want to learn the language of the local area you want to apply in.
For instance, Spanish speakers are plentiful in Los Angeles, but in neighboring Long Beach, there is a high population of Cambodian natives who speak Khmer. (Check out this article to find out why I think nurses should learn Spanish.)
Other useful languages can include Mandarin, Korean, Tagalog, and Arabic!
Related: 10+ Best Languages For Nurses to Learn
If you're still unsure about your financial situation, consider renting an apartment or home with a roommate while you build up your salary.
You can also shop around for different job offers and take your time choosing the best one!
Make The Most Of Your Salary
You might not be able to afford a Rolls Royce living as a nurse in California.
However, due to California's high-paying nursing salaries and various cities with affordable living costs, it's very possible to live comfortably in this state on your own.
For help finding your next nursing job in California, visit our job board!
Find Your Next Nursing Job
Use our nursing job board to start looking for and applying to great nursing jobs near you.
Have You Read These Yet?
Frequently Asked Questions