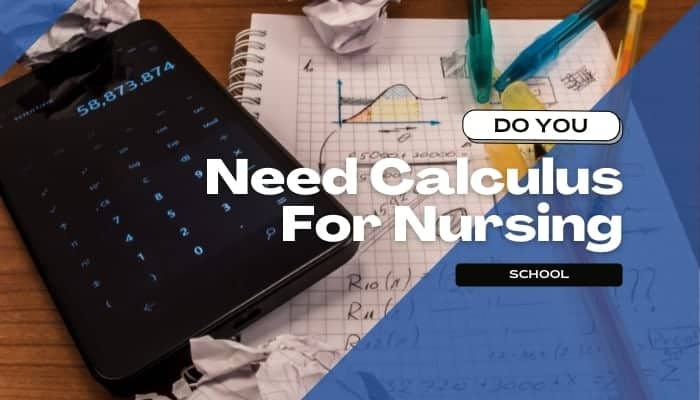 I'm going to answer the question of whether or not calculus is a prerequisite to become a registered nurse or a licensed practical nurse.
*Disclosure: This article on do you need calculus for nursing school may contain affiliate links. If you click and make a purchase, I may receive a commission. For more info, please see my disclaimer.
Do You Need Calculus for Nursing School?
Nursing school does require a college-level math class, but it's usually college algebra or a basic statistics course. Calculus is not a requirement for nursing school.
Find Nursing Programs
Search our school database to find schools and get information on the right programs for you. (Don't worry, it's fast and free!)
What Type of Math is Used in Nursing
Because nurses need to understand basic math for things such as IV drips and dosage calculations, college algebra and statistics are the math classes typically required.
What If I Don't Like Math
If you're a nurse who doesn't like math, rest assured that the math in nursing is not that hard.
Furthermore, many nurses have come before you who don't like math or aren't very good at it and have done well in nursing school. Many of whom have gone on to become stellar nurses.
I wrote more about this particular topic in the article "Do You Have to Be Good in Math to be a Nurse?" Check it out for more info.
Become a Nurse
To summarize, you don't need to take calculus to apply to nursing school.
You also don't need to be good in math to be a nurse. Now that you know all of that, you should apply to nursing school.
Go here to find a nursing school and reach out to a recruiter.
Have You Read These Yet?
Frequently Asked Questions