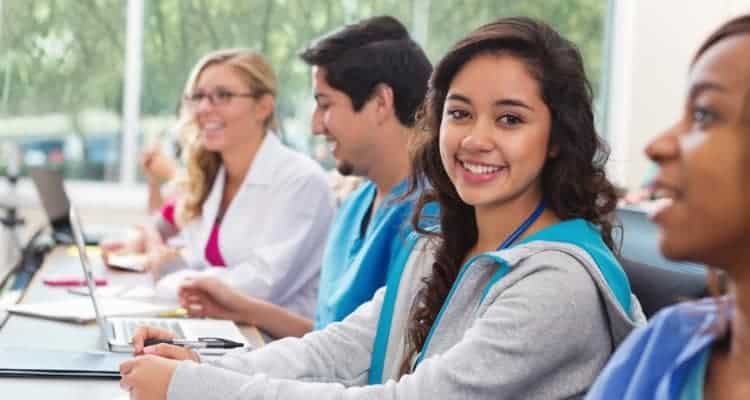 As you begin your nursing career, your first step is to choose the school you will attend.
While you may be attracted to nursing schools with big names, prestigious reputations, and incredible outdoor grounds, you may be wondering if these variables will ultimately affect your future career.
*Disclosure: This article on does it matter what nursing school you go to may contain affiliate links. If you click and make a purchase, I may receive a commission. For more info, please see my disclaimer.
Does the Prestige of a Nursing School Matter?
The prestige of an institution is not as important when it comes to picking a nursing school as the quality of education, the school's accreditation, cost, and NCLEX pass rate.
Does It Really Matter What Nursing School You Attend?
This question can be answered both positively and negatively.
On the one hand, it is important that you choose a great nursing school that will give you the education you need for your desired career goals and that will adequately prepare you to take and pass the NCLEX-RN examination after graduation.
On the other hand, you do not have to choose from only the most prestigious nursing schools about which all of your friends are talking.
Ultimately, it is not the school's reputation that will get you your future job. Instead, it is the accreditation of the school, your own hard work and your NCLEX-RN passage that will score you a job with your first employer.
Today, there are hundreds of nursing schools around the country that all claim to be the best. However, you do not need to choose an Ivy League school to land your ideal job or to become a great nurse.
Keep in mind that some amazing nurses have come from smaller or less prestigious schools while some not-so-great nurses have come from schools that have typically been thought of as being the cream of the crop.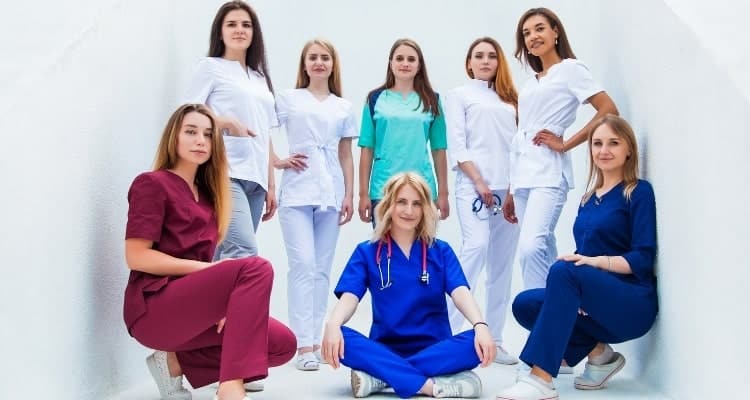 What Should You Consider Other Than Prestige?
While nursing school prestige does not really matter as you start on your educational track, there are several qualities that you should look for in any nursing school you consider.
Many schools of all sizes and in all areas of the country fall into these categories and can give you the education you need to get any job you want after graduation.
1. Accreditation and State Approval
Accreditation and state approval usually occur simultaneously.
State approval is necessary for ensuring that each nursing school is keeping the general population safe and that graduates from the school are eligible for taking the NCLEX-RN examination.
However, a few schools are state-approved but do not have national accreditation.
You will want to stay away from these because most employers' main concern is that their new hires graduated from accredited schools.
Depending on your nursing school, it may be accredited by the Commission on Collegiate Nursing Education (CCNE) or the Accreditation Commission for Education in Nursing (ACEN).
Accredited schools must follow national standards of nursing education.
2. Quality of Programs
Before applying to any school, check out the curricula that will be used, and find out more about classroom and clinical learning experiences.
You may want to tour the facility, sit in on a class or meet with the dean of nursing or some of the professors.
Course prerequisites may also be able to give you a glimpse into the quality and difficulty levels of the school.
3. Clinical Nursing Options
Clinical experiences are important parts of any nursing experience.
The number of hours of clinical experience you have along with the scope of your practice across the community not only can prepare you for any type of nursing you may want to practice but also can help you land a job faster than others graduating in your community.
Ask about on-campus nursing laboratory times as well as about the facilities you will be visiting during your educational track.
For example, I was able to practice at three different area hospitals, several psychiatric and public health facilities and even a home health agency during my educational track.
This included 12 weeks of a full-time preceptorship, which ensured I was solidly prepared to start a job immediately after graduation.
4. NCLEX Passage Rates
Another incredibly important qualification is the NCLEX-RN passage rate of the school. While my school boasted a passage rate well over 90%, many schools do not.
This often reflects upon the quality of the education provided. Not passing the NCLEX-RN examination the first time not only can set you back monetarily but also can keep you from getting your first job when you need it.
Overall, nursing school accreditation and successful passage of the NCLEX-RN examination are the two key areas employers will be looking at as they determine whether they wish to offer you a job.
Find Nursing Programs
Search our school database to find schools and get information on the right programs for you. (Don't worry, it's fast and free!)
5. Job Placement Options
Be sure to search for a nursing school that offers plenty of job placement options.
Some help graduates find jobs in their communities and have great relationships with many nearby health care facilities.
Many schools publish their job placement rates, giving you a good idea of your chance of landing a job immediately after graduation.
6. Overall Cost
Finally, consider the cost of the nursing school you choose. Prestigious schools often cost more than the average student can afford, and you will not want to be saddled with debt for decades.
You may also want to ask about scholarship possibilities at the school or find out if the school accepts federal funding from grants. Any college or university must be accredited to accept federal funding.
Final Thoughts
Choosing the nursing school you want to attend is a big commitment, and you should ensure that the school you like meets the above qualifications.
You can find nursing schools of all sizes and in all areas of the country right here on our site.
Related Articles
Frequently Asked Questions
Does it matter where you get your BSN?
While it is important to choose a qualified nursing school that will adequately prepare you for your career and give you a jumping-off point for future work, a prestigious school known around the country may not be any better than the nursing school located only a few minutes from your neighborhood.