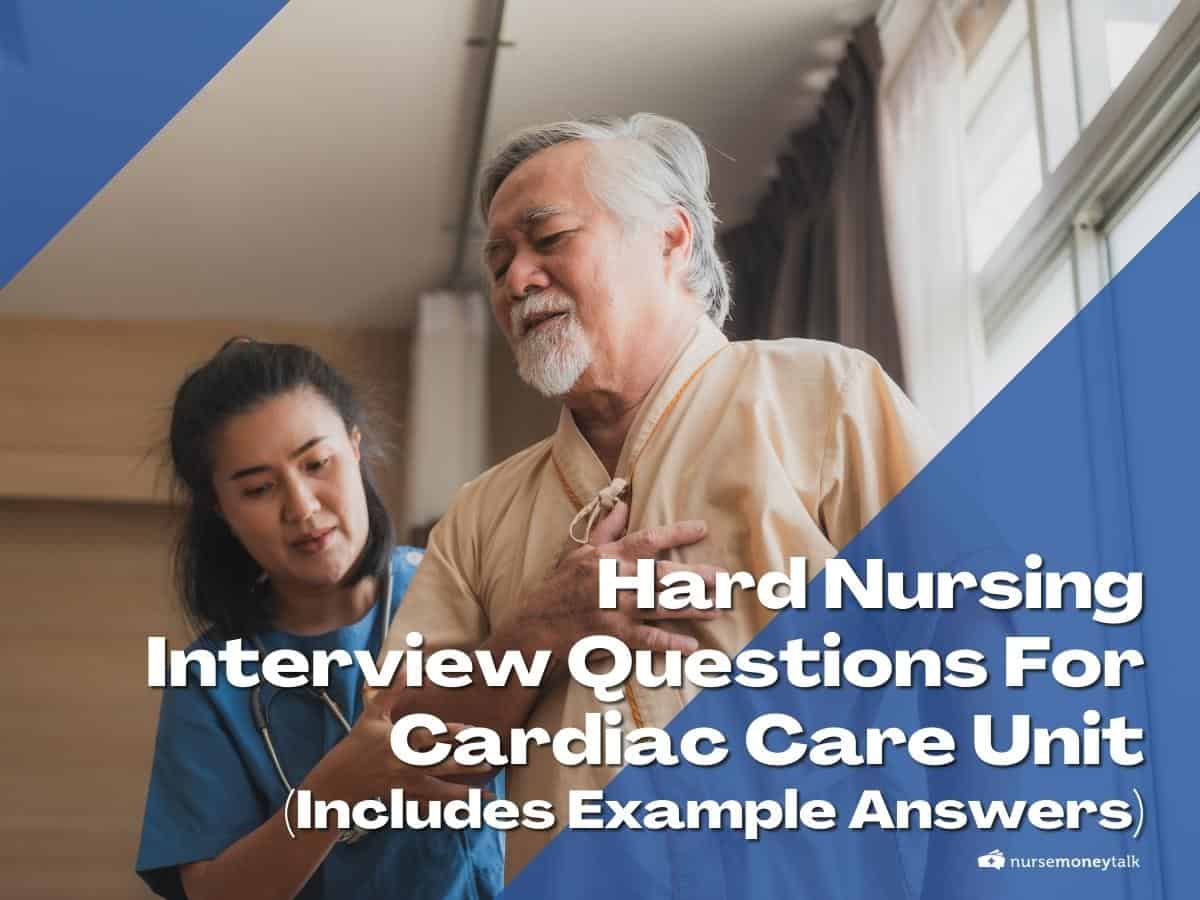 So, you dream of working in the cardiac unit and have an interview lined up.
To increase your chances of getting the job, preparing well is crucial. One way to do that is by anticipating interview questions and practicing your responses.
Check out these ten commonly asked questions during a nursing CCU interview to help you get ready for the big day.
Nursing Interview Questions For the CCU
Below are the questions with sample answers. If you're still looking for a nursing job, check out the nursing job board.
Find Your Next Nursing Job
Use the NurseMoneyTalk job board to look for and apply to great nursing jobs near you.
1. What Do You Think Are The Main Skills A Cardiac Nurse Should Have?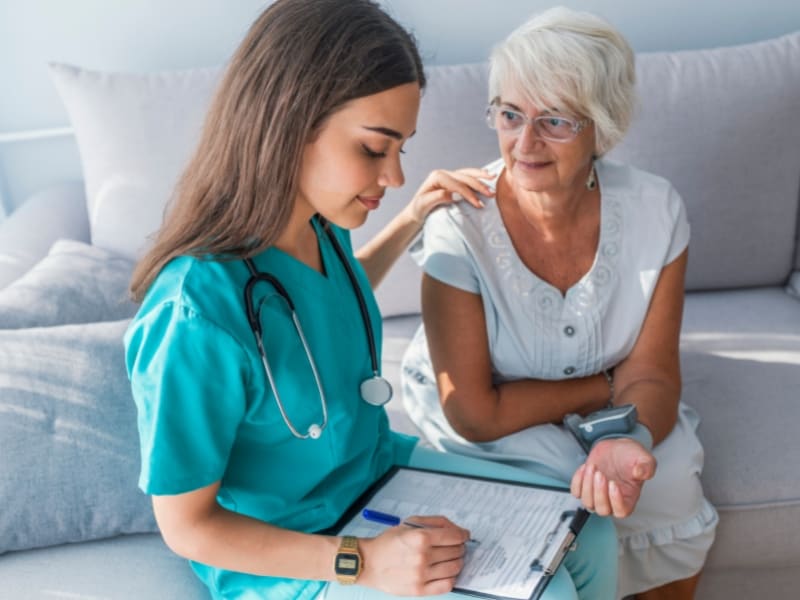 The interviewer asks this question to establish the depth of your knowledge about cardiac care nursing.
They want to know you can discern the most important traits necessary to function successfully in a cardiac unit.
They also want to know if you possess those traits. To answer this question, use some of your strongest personal qualities and make them relate to working in the cardiac unit.
Answer:
"I think a cardiac unit nurse should have the following four skills: critical thinking, communication, organizational and leadership skills.

The cardiac nurse always needs to think critically to assess patients' needs and changes in their condition quickly.

She also needs to manage multiple tasks and prioritize patient care. She needs to communicate with patients, families, and medical personnel to meet patients' healthcare needs.

I am confident that my experience and specialized training in cardiac care nursing ensures I have the necessary skills to provide quality cardiac care to your patients."
2. What Would You Do If A Patient's Situation Suddenly Worsened?
The interviewer here wants to learn about your ability to work under pressure and your critical thinking skills.
To answer this question, you should demonstrate how you will respond quickly and efficiently to this situation to assure the patient's safety.
Answer:
"When a patient is getting worse, firstly, I would assess the severity of the change.

If the patient's condition became emergent, I would call for help and start stabilizing the patient while waiting for other multidisciplinary team members to arrive.

If the patient's condition weren't as serious, I would contact the medical practitioner to discuss the changes and implement an amended treatment plan.

I would observe the patient closely. I would also notify the patient's family and support them during this difficult time.

Lastly, I would document all the actions and changes in the treatment plan in the patient's records."
3. Describe A Course Of Action You Would Take When A Patient Complains Of Chest Pain.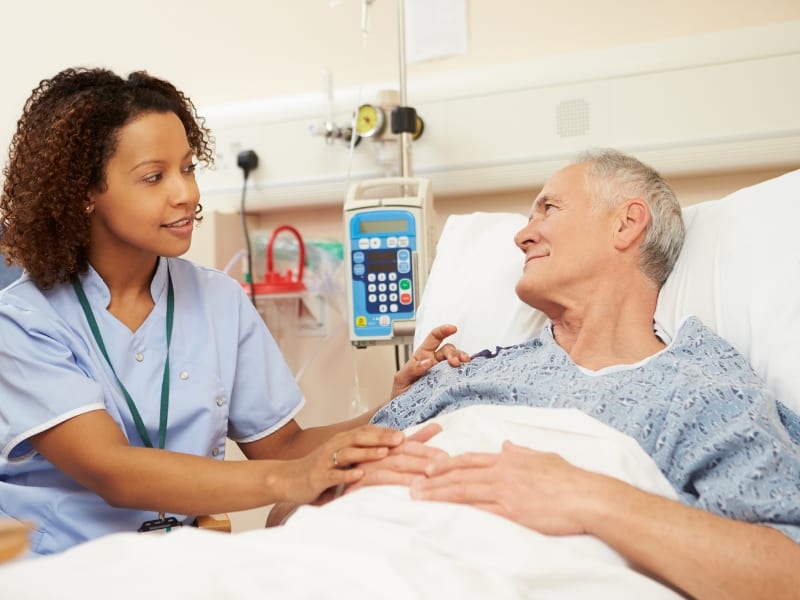 During the interview, you can be asked about your knowledge of procedures and protocols used in a cardiac unit.
This question also assesses your critical thinking skills because you need to assess the situation and choose the appropriate course of action.
Find Your Next Nursing Job
Use the NurseMoneyTalk job board to look for and apply to great nursing jobs near you.
Answer:
"When a patient experiences chest pain, I would first assess the severity of it.

I would ask questions about the duration, intensity, and associated symptoms like nausea or sweating.

Then I would take the patient's vital signs and do an ECG if necessary.

Depending on the results, I would administer medication or call the physician for further instructions.

While doing that, I would provide comfort measures such as positioning to alleviate the patient's discomfort."
4. How Would You Calm An Anxious Patient?
Patients with cardiac problems are often anxious when they experience chest pain or other symptoms.
This question assesses whether you have the interpersonal skills to calm down an anxious patient. In your answer, explain how you would use empathy and communication to put your patient at ease.
Answer:
"I find that many patients feel anxious when they arrive in a cardiac unit because they do not understand what is happening to their bodies.

I first introduce myself and explain my role as their nurse to make them feel at ease. Then I ask them about their concerns and answer any questions they may have.

Giving patients information often helps to alleviate some of the anxiety they feel, but some people will still be anxious.

Then I try to get them to use techniques like deep breathing and guided imagery to help them calm down.

I can provide calming medication to patients in extreme cases, but it is usually unnecessary.

Once they settled in the room, I check on them regularly to ensure they feel okay."
5. Do You Have Any Experience Providing Post Operative Care To Cardiac Patients?
This question explores the extent of your experience caring for patients who underwent cardiac surgery.
Use examples from your work showing how you cared for patients after surgery and helped them return to normal daily activities.
Answer:
"Post-surgery, I monitor patients' vital signs and administer medications according to doctor's orders.

Once the patient has recovered from the effects of anesthesia, I talk to them about any lifestyle changes they need to make after surgery.

It usually includes diet and exercise modifications. I also attend to the wound dressing changes and help patients manage pain after surgery.

I have worked with patients with various complexity levels in their postoperative care."
6. Which Medical Software Programs Have You Used Before?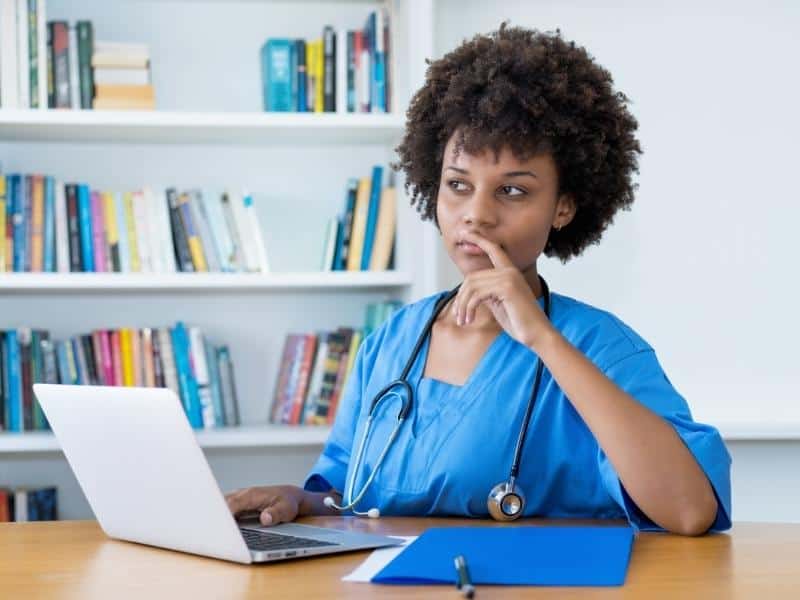 There are many medical software programs on the market. The interviewer wants to assess whether you have used any of them before and are familiar with the employer's software.
To provide a great answer, simply list any medical software you have used in the past and perhaps add any way the software has helped you in your work.
Answer:
"In my previous healthcare institution, we used the software most often used in cardiac units throughout the country.

I have used Epic, Cerner, and McKesson for electronic health records (HER) and Allscripts for medication management."
7. How would you handle conflict between two members of your team?
This question allows you to show the interviewer how you handle conflict and disagreements.
You can also show your leadership skills, communication, and ability to work with others. Your answer should include a specific situation where you helped teammates resolve their disagreements.
Answer:
"I believe handling disagreements among co-workers requires patience and openness.

First, I would try to listen to both parties and hear each one's side of the story.

Then I would try to facilitate constructive dialogue between them to arrive at a solution that both colleagues agree on.

My ability to stay calm and my critical thinking skills make me a good mediator in such situations.

Although disagreements among team members are sometimes unavoidable, I feel it is necessary to resolve them as soon as possible to help create an environment of trust and respect in the unit."
8. How do you stay current with the latest cardiac care developments?
Staying current with the latest developments in their field shows a nurse's commitment and passion for their work.
Passionate nurses make more successful employees, so the employer wants to see that you are trying to keep up with the developments in cardiac care and will continue learning throughout your career.
Answer:
"To stay up to date with the developments in cardiac care, I try to attend as many cardiac care conferences and seminars as possible.

This allows me to learn about new treatments and best practices to help improve patient outcomes.

I also read relevant journals to stay abreast of any changes or advancements in cardiac care.

By keeping my knowledge current, I can provide the highest quality care for my patients."
9. How Do You Stay Motivated During Challenging Times?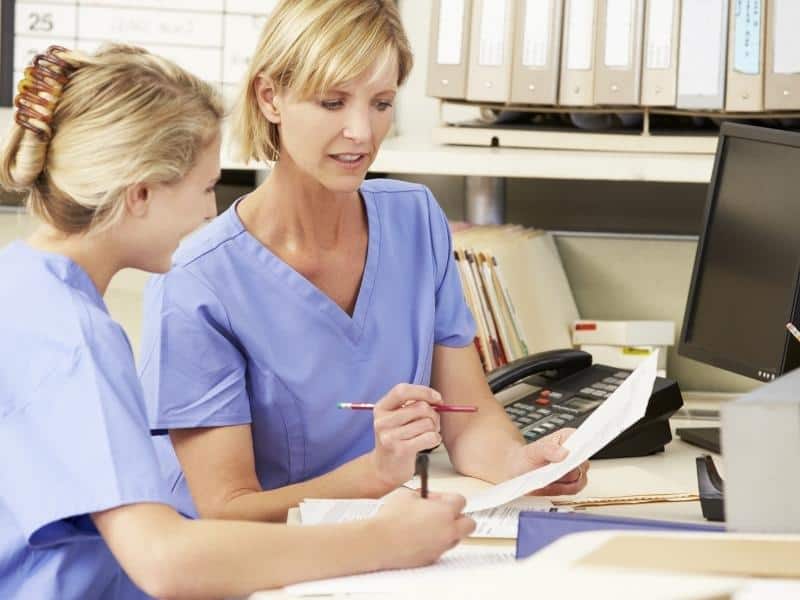 An interviewer will ask this question to determine your problem-solving abilities.
Your answer should show how you keep yourself motivated and motivate others. You can share an example of when you motivated others through a challenging situation.
Answer:
"I believe staying motivated is the key to success in any job. To do that, I set goals for myself and my team.

Goals help us focus on the tasks and give us something to work towards. I celebrate the small win with my team whenever we achieve a goal.

I feel that it is important to recognize accomplishments met through hard work.

I also strive to create a positive environment where people feel respected and free to communicate and collaborate."
10. Why Do You Think You Are The Best Candidate For This Position?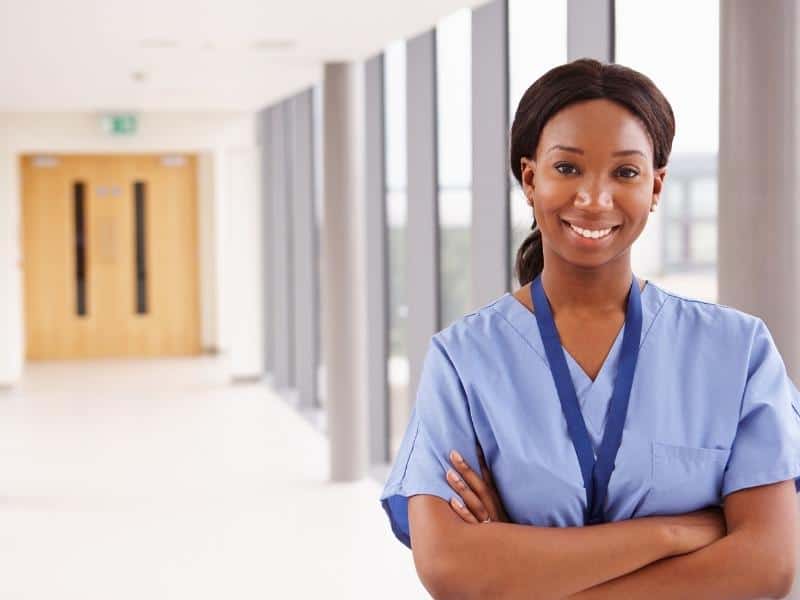 The interviewer asks this question to determine how you can contribute to their team and healthcare facility.
Your answer should highlight your skills and experience related to the job description.
Answer:
"I believe my experience and qualifications make me the ideal candidate for this position.

Through previous experience, I have developed strong clinical skills and knowledge of cardiac nursing practices, which I can apply to provide excellent care for your patients.
Find Your Next Nursing Job
Use the NurseMoneyTalk job board to look for and apply to great nursing jobs near you.
Key Takeaways
Practicing to answer such questions will help you prepare for the cardiac nurse interview.
When you feel well prepared, it will make you feel more comfortable and confident in the awkward interview situation.
Most employers look for calm, confident candidates, so you increase your chances of getting hired by practicing answering mock interview questions.
Have You Read These Yet?