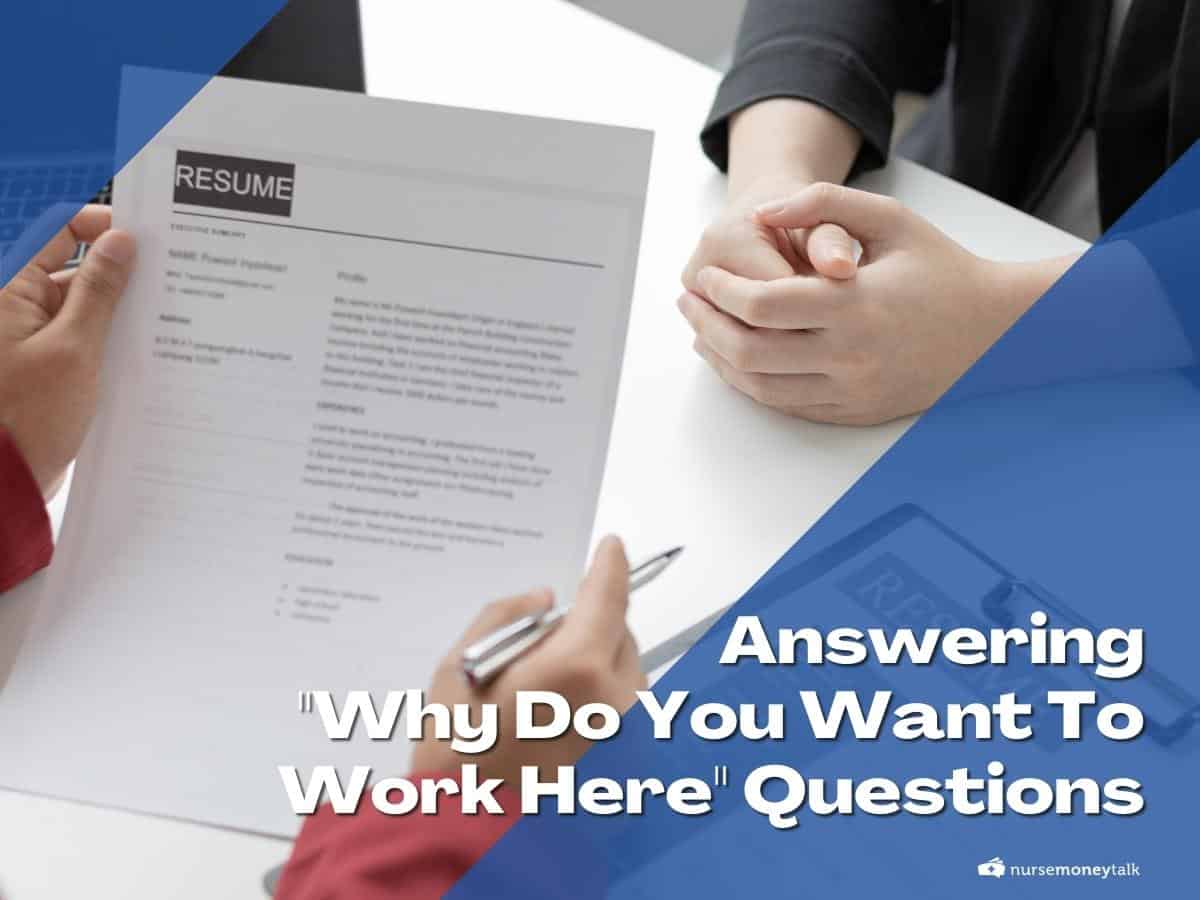 "Why do you want to work here?" seems to be a question every interviewee gets asked during a nursing job interview.
It may seem easy to answer, but many candidates answer incorrectly, ruining their chances of getting that job offer.
How to Answer Nursing Interview Question "Why Do You want to Work Here"
So, what is the interviewer looking for in the candidate's answer?
The interviewer aims to find a candidate that fits into the healthcare institution's culture and provides the best possible skill set to advance the company's goals.
In other words, the interviewer wants to know how the hospital or a clinic will benefit from hiring you.
To stand out as the best candidate for the position, follow these ten tips on answering the "Why do you want to work here" question.
Find Your Next Nursing Job
Use the NurseMoneyTalk job board to look for and apply to great nursing jobs near you.
1. Always Research the Healthcare Facility Before Going To An Interview
Chances are you already had researched the healthcare facility before you submitted your application.
But to answer the "Why do you want to work here?" question, it's a good idea to go through the hospital website again.
This time ask yourself, "why would this hospital hire me?" Flipping this question around helps you consider what skills and qualities as a nurse you bring to the company.
When preparing your answer, consider these three questions:
How can you add to the healthcare facility's success?
How can you repeat your past successes in your new position?
How will you complement the healthcare facility culture?
2. Don't forget to research the job description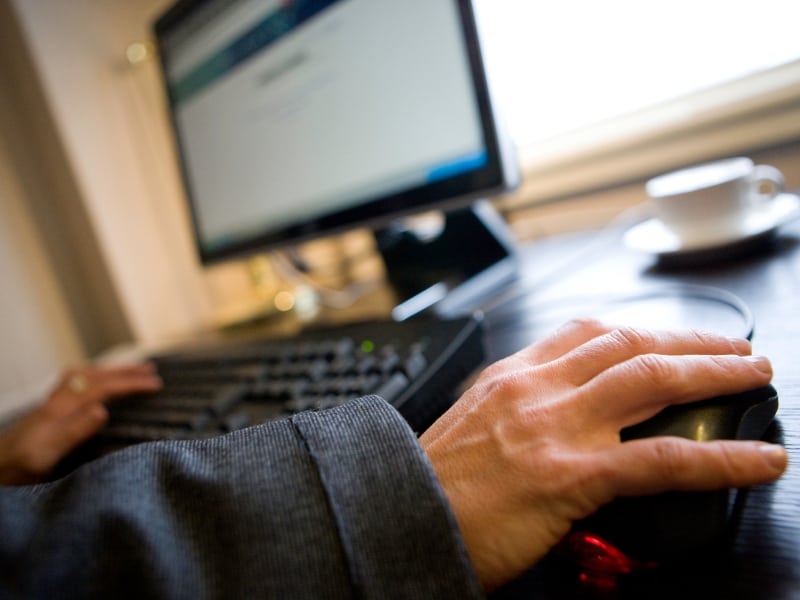 A job description provides a wealth of information on the type of nurse the healthcare facility seeks.
Many candidates overlook studying the job description, preferring to concentrate on researching the company itself.
But studying a job description will help you to see which of your skills and experience will match the company's goals.
Pick a part of the role that appeals to you the most and include that in your answer. It may be something like creating an exceptional experience for your patients.
3. Identify Any Positive Impact You May Bring To The Healthcare Facility
When researching the healthcare facility, you may identify its competitive challenges.
For example, a healthcare facility you apply to aims to create a community outreach program for young mothers.
Let's also assume you have experience in healthcare education and teaching classes at your current job.
You can offer to contribute your expertise in engaging community members to participate in these educational events.
Telling the interviewer you have the expertise and skills they need will make you seem like a great candidate because you offer solutions to their challenges.
4. Be Genuine When You Answer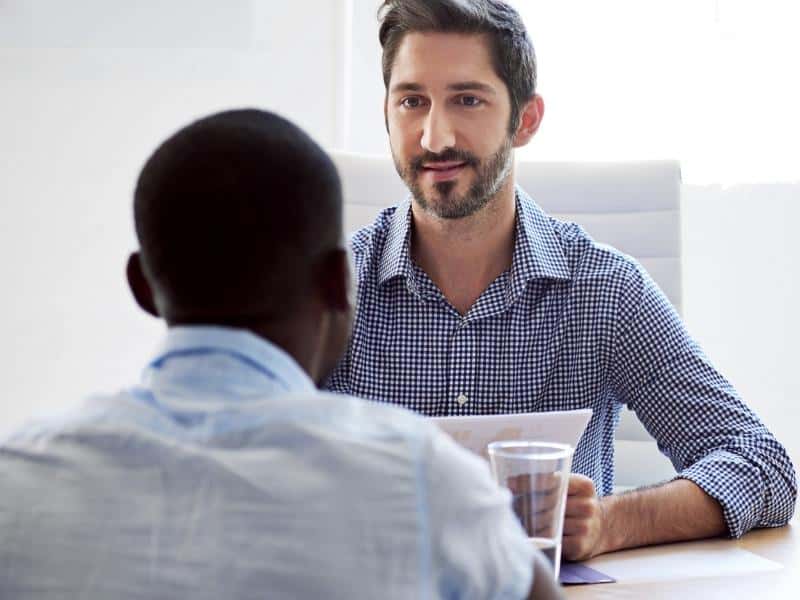 Ensure that your answer reflects your genuine core values and beliefs.
You don't want to tell the interviewer that you believe in delivering excellent patient care when you're only interested in the paycheck at the end of the day.
The interviewer can tell if a candidate is authentic or if their answer that does not reflect their core beliefs.
5. Promote Your Skills
One way to impress the interviewer when answering the "Why do you want to work here?" question is to promote your skills and relate them to the requirements listed in the job description.
If the job description lists "excellent teamwork skills," tell the interviewer how much you love teamwork and add an anecdote of how you contributed to the team's success in your previous job.
6. Share Your Career Goals With The Interviewer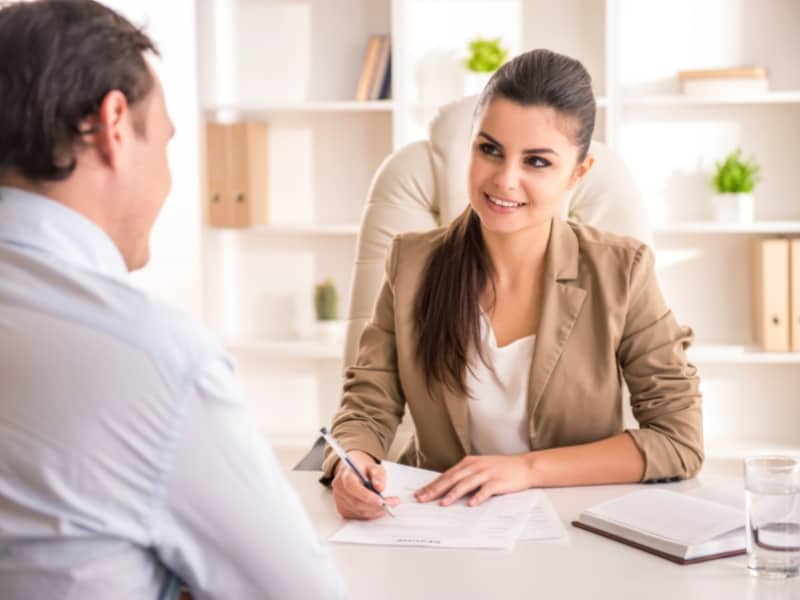 Hiring new personnel is time-consuming and costly for a healthcare facility.
That's why the interviewer is interested to see whether you think of this position as a short-term stepping stone on your career path or if you plan to grow your career within the healthcare facility.
If you show the interviewer you can work and grow in the role they offer, you can convince them that it's worth investing in you and giving you the job.
Find Your Next Nursing Job
Use the NurseMoneyTalk job board to look for and apply to great nursing jobs near you.
7. Make Your Answer Specific And Include Personal Reasons Why The Healthcare Facility Appeals To You
If you're applying for a pediatric nursing position, don't just mention your passion for caring for children and their families during illness.
Also, explain why you want to work at that specific facility.
For example, you could say, "I enjoy caring for children and their families, and your facility boasts a top-rated pediatric unit. I'm eager to contribute my experience and knowledge as a member of your pediatric nursing team."
8. Practices To Avoid
While all of the above are good points to remember when crafting your perfect answer to "Why do you want to work here," there are three things you should not do.
Don't memorize your answer.
If you memorize your perfect answer and recite it to the interviewer, your response may sound robotic and rehearsed.
Talking about remuneration.
You don't want to make your answer about the company's great pay or any other benefits.
Remember to focus your answer on the professional aspect and how the company will benefit when they hire you, not on how you will benefit.
Don't make your answer too long
Optimally your answer should take 2-3 minutes. Any longer and the interviewer may lose interest, and your answer will run the risk of being less relevant.
9. Examples Of Lead-Ins For Your Perfect Answer
To make your answer sound polished but natural, you can try starting it in one of the following ways:
"I feel my skills are particularly suited to this position because…."
"I am excited about this job opportunity, as it would allow me…."
"I see this opportunity as a way to contribute to your forward-thinking company, and I feel I can do so by…."
10. Example Of A Good Answer
The following example shows that the candidate understands the role well and draws connections to how their experience will be an asset to the company.
"I'm enthusiastic about joining your pediatric unit because I believe my skills and experience will contribute to its ongoing success.

While your healthcare facility's high standards and excellent reputation inspire me, I'm excited to bring my dedication and expertise to your team.

By collaborating with your talented pediatric nurses, I'm confident we can work together to exceed the administration's expectations of excellence.

I'm eager to make a meaningful impact on your pediatric nursing team."
Find Your Next Nursing Job
Use the NurseMoneyTalk job board to look for and apply to great nursing jobs near you.
Key Takeaways
You won't have to incorporate every point mentioned above in your answer.
Still, now that you know what the interviewer is looking for and what your answer should include, you can draft an engaging and personalized response.
Let's hope that you win that job offer.
Have You Read These Yet?