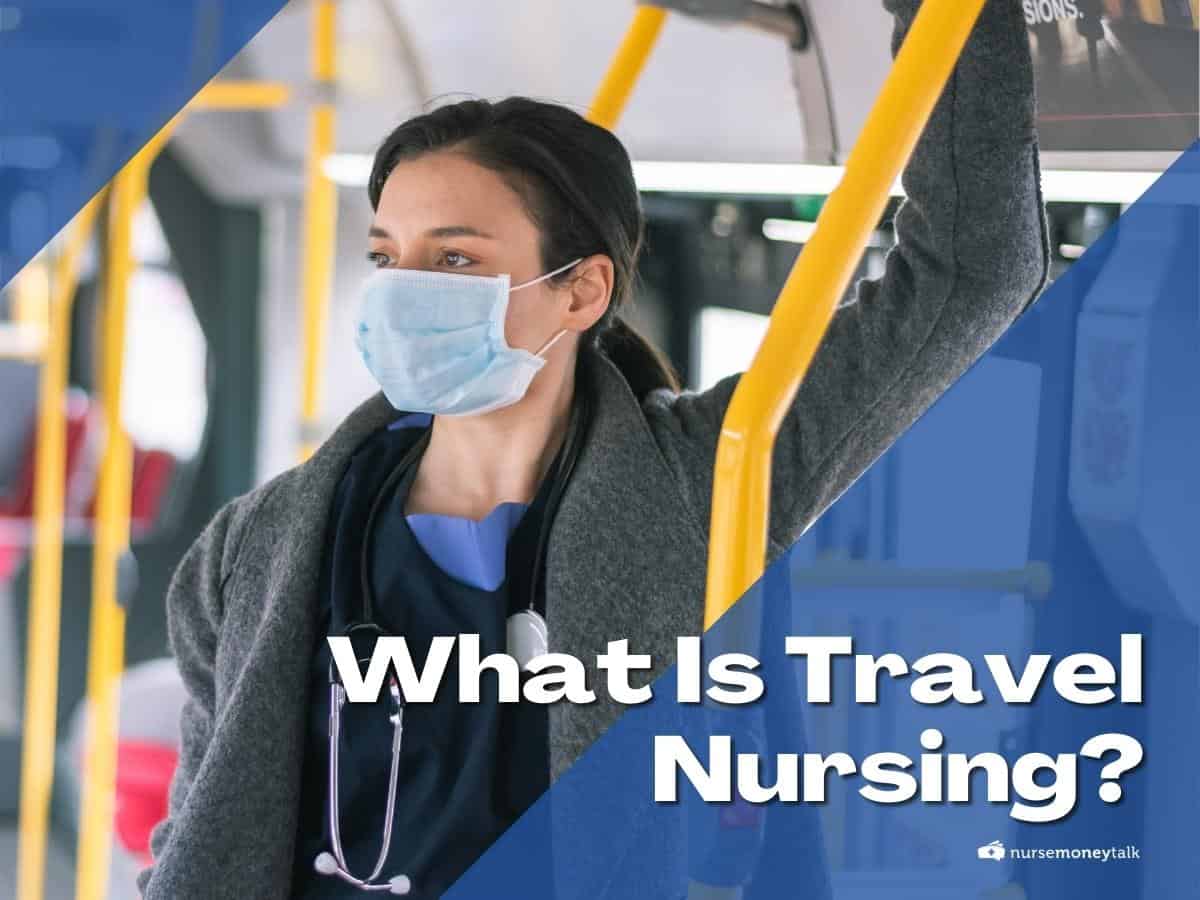 If you love nursing but also love to travel, there is a way to marry your two passions into one travel nurse career.
A travel nurse is a registered nurse, preferably with a BSN degree (but not exclusively needed), who works for a staffing agency instead of a healthcare facility.
The agency sends nurses to all parts of the country or the world to fill short-term positions in various healthcare facilities.
What is a Travel Nurse?
A travel nurse works short-term placements in a healthcare facility filling temporary staffing gaps. It's a career that lets you meet new people and enjoy new experiences while rewarding you financially. As a travel nurse, you can build your resume and explore the country while working as a nurse.
Earn Up To $3000 a Week as a Travel Nurse
Use our job board to find a travel nursing position and speak to a recruiter today!
How Does Travel Nursing Work?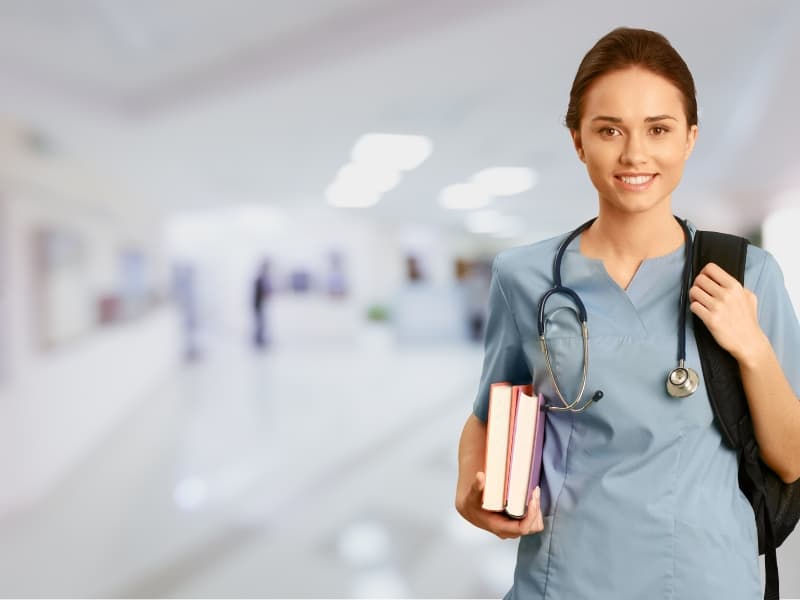 A travel nurse has the same responsibilities as a registered nurse working full-time. But as a temporary worker, you don't work directly for the healthcare facility.
You work for a staffing agency or a recruiter who finds work opportunities for you. According to the available assignments, the agency will place you on short-term contracts ranging from 4 to 26 weeks.
The most common travel nursing contract duration is 13 weeks. You also have a choice to extend the contract if you want to and if the facility is happy with your performance.
It means that through a calendar year, you may work in four healthcare facilities located in different states or overseas. It's a great way to visit new cities, expand your networking connections, and gain insight into how the other facilities work.
The work is very flexible, and you can choose whether to accept or reject an assignment.
Some travel nurses start working temporarily for a healthcare facility and end up applying for a full-time position because they enjoy their work there so much.
How Do You Become a Travel Nurse?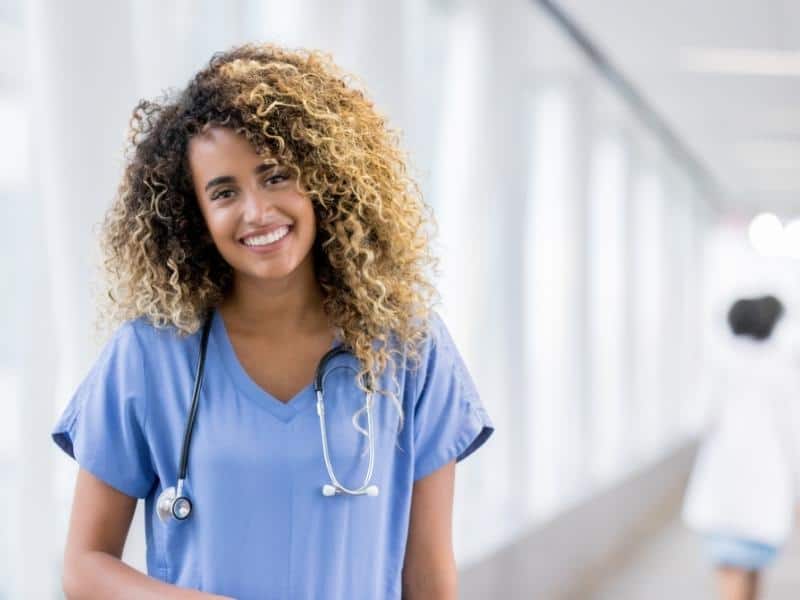 Generally, to become a travel nurse, you need to qualify as a nurse by completing the required degree and passing the NCLEX board exam.
In addition, you will need at least a year or 18 months of experience working in your nursing specialty.
Many agencies prefer to hire only RNs licensed with a BSN degree, but not all do that. So, that's something to keep in mind.
Also, if you want to travel internationally, you may be required to speak the language of the country you want to practice.
You can become a travel nurse with general nursing experience or specialize in one of the many nursing specialties like OR nursing, ICU nursing, or pediatrics.
Nurses with more specialized experience and certifications are more in demand and receive higher pay. That is not to say that you must specialize.
Finding the Right Travel Job
Many jobs are available in medical or surgical units, psychiatric departments, and other general nursing specialties.
Travel nurses do not work for healthcare facilities but for nursing agencies or recruiters. So, you will need to choose and apply to a nursing agency to find temporary assignments for you.
There are many reputable travel nursing agencies you can contact on the internet.
Being Licensed as a Travel Nurse
Licensing is another issue that can be tricky to navigate. Travel nurses must be licensed in the state where they want to work.
The National Council of State Boards of Nursing made the process easier by allowing nurses to apply for a multistate license that allows them to practice in all participating states without obtaining additional licenses.
See the article I wrote about the nurse licensure compact for more information.
Earn Up To $3000 a Week as a Travel Nurse
Use our job board to find a travel nursing position and speak to a recruiter today!
How Much Do Travel Nurses Get Paid?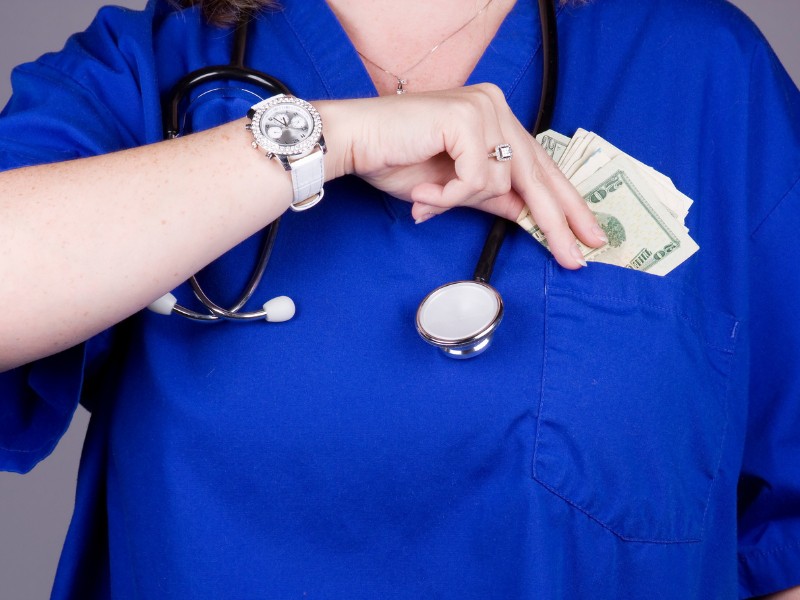 Travel nurses often get paid more per hour than full-time nurses. Your pay will depend on many factors, unlike the salary that a permanent staff nurse can expect.
While staff nurses in a health care facility get paid according to their education and experience, travel nurse pay is based on other components.
Usually, a travel nurse receives an hourly rate (which can vary at each placement), non-taxed housing stipends, or free accommodation for the duration of the placement.
Some agencies also pay non-taxed per diems and reimburse travel costs between placements.
Other factors affecting your take-home pay as a travel nurse are the location, your nursing specialty, and the type of shifts you work.
Location
Location influences how much you get paid because some states pay nurses higher wages than others. Southern states pay less per hour than California, Texas, and New York. So, where you will be placed will influence the amount of money you take home.
Specialty
If you have a specialty nursing qualification like ICU, OR, or emergency nursing, you can expect to earn more than if you work in a non-specialty area.
Many healthcare institutions need extra personnel to fill in the hard-to-fill shifts. If you want to make more money, you may have to be prepared to work the night shift or other unpopular shifts.
You also get paid per hour, so the more you work, the more money you will make.
What you Can Make?
Overall, a traveling nurse can earn over $100 000 per year.
Having said that, travel nurses also have more expenses. Traveling from place to place can be costly.
Most travel costs are covered by the employer or the agency, but you may still need to pay some costs out of your pocket.
Finding a place to live may also be pricier. Some travel nursing agencies have accommodation available for nurses to stay for free.
However, some agencies prefer to pay a tax-free living expense allowance separately from your hourly wage. You are responsible for finding a place to stay and paying for it yourself.
Is Travel Nursing a Good Nursing Career Path?
Exposure to various ways patient care is provided in different healthcare facilities will broaden your skill set and let you grow as a professional.
There are many benefits to being a travel nurse. Travel nurses are constantly working in different settings and learning something new.
The exposure to different patient care techniques, electronic record systems, and policies will help you develop a unique perspective on patient care as a nurse.
Interacting with new people you will meet during job placements will help you develop a robust professional network of people who can vouch for your capabilities.
It can come in handy when you finally want to settle down and apply for a permanent position. Having numerous references who can recommend you to employers is always a good thing,
Earn Up To $3000 a Week as a Travel Nurse
Use our job board to find a travel nursing position and speak to a recruiter today!
Key Takeaways
Travel nursing is becoming more popular. The job has many pros and cons. Many nurses like the flexibility and excitement that travel nursing offers as opposed to working as a bedside nurse.
Spending time on various short assignments may help your career by providing a way to get to know more people who can recommend you for a job.
Some nurses use their time as travel nurses to learn as much as possible before settling down with a full-time position, while others enjoy their freedom and flexibility so much that they continue to work as travel nurses for many years.
Have You Read These Yet?
Frequently Asked Questions