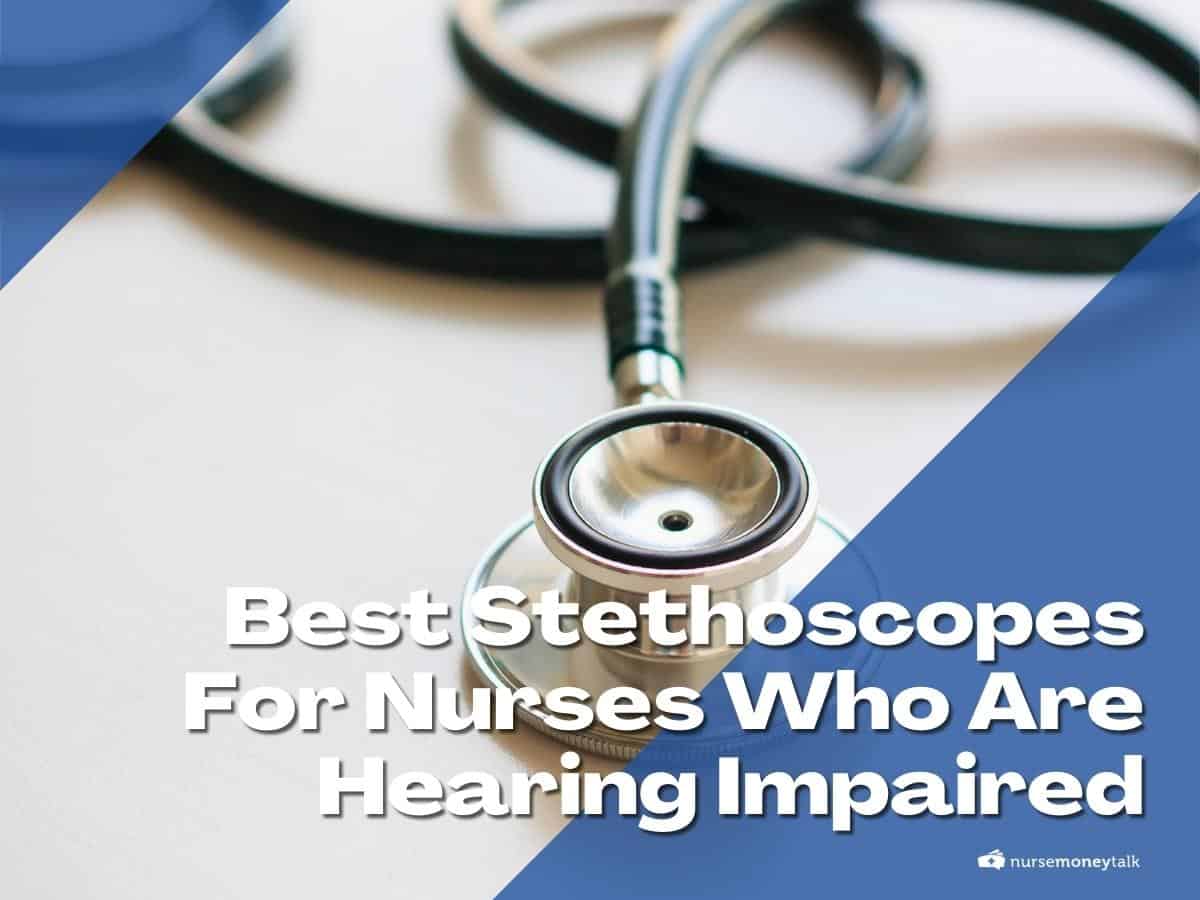 I have found that the Littmann Core Digital Stethoscope is the best stethoscope for nurses who are hard of hearing.
It's an electronic stethoscope that uses tech to amplify heart sounds while reducing all the extra noise. This stethoscope is not cheap.
Then again, the price of a stethoscope, more than most things, tends to correlate pretty closely to the quality of build and the clarity of sounds that can be heard through them.
Because of that, I would highly recommend the Littmann Core Digital Stethoscope.
Runner-Ups
If you're strapped for cash, or you just can't fathom spending that much for a stethoscope, you should consider the Littmann Master Cardiology.
If you find the Master Cardiology is also too expensive, you should look at another article we have on the best stethoscopes for nurses.
In the article, I give you a breakdown of more stethoscopes nurses could consider, such as the ADC Cardiology or the MDF ProCardial Stethoscope.
While those stethoscopes are cheaper and definitely not bad options.
The issue is that for a nurse who's hard at hearing, those stethoscopes may not serve you as well as the Littmann Core Digital Stethoscope.
Best Stethoscopes for Nurses with Hearing Difficulties
Here's our recommendation of the best stethoscopes for nurses who are hard at hearing
1. 3M Littmann CORE Digital Stethoscope
If you're a nurse with hearing difficulties, the 3M Littmann CORE Digital Stethoscope offers unparalleled sound amplification and noise cancellation, making it a valuable tool in your arsenal.
Pros
Up to 40x amplification for enhanced listening
Active noise cancellation for better sound clarity
Connects to Eko software for secure heart sound visualization and sharing
Cons
Requires regular charging
Application may show noise artifacts in visualizations
Price might be on the higher side for some nurses
After using the 3M Littmann CORE Digital Stethoscope, I found it to be a game-changer in terms of sound amplification and noise cancellation.
The easy switching between analog and amplified listening modes made it incredibly versatile during assessments.
The integration with Eko software was valuable as it helped me visualize, record, and share heart sound waveforms.
Though the app may show some noise artifacts, it's still a convenient feature that empowers me to collaborate with colleagues effectively.
While the stethoscope requires regular charging, it's a compromise I am willing to accept, given its advantages.
Overall, the 3M Littmann CORE Digital Stethoscope is a worthwhile investment for nurses with hearing difficulties, as the enhanced listening capabilities can greatly impact patient assessments.
2. 3M Littmann Master Cardiology Stethoscope
If you're a nurse with hearing difficulties, the Littmann Master Cardiology Stethoscope is a reliable and high-quality option to consider.
Pros
Exceptional acoustic performance
Convenient two-in-one tube design
Easily adjustable headset for comfort
Cons
Quite heavy for daily use
Replacement parts can be hard to find
Higher price than other models
After using the the Littmann Master Cardiology Stethoscope, I noticed a significant improvement in my ability to distinguish different frequencies of sounds clearly.
This feature is especially helpful for nurses with hearing challenges, as it allows for better patient focus.
The stethoscope's dual-lumen tubing eliminates unwanted noise, providing an enhanced listening experience, while the comfortable and customizable headset ensures a perfect fit.
Additionally, the non-chill rim adds extra comfort for patients during examinations.
3. 3M Littmann Cardiology IV Diagnostic Stethoscope
If you're a nurse with hearing difficulties, the 3M Littmann Cardiology IV Diagnostic Stethoscope offers clear, distinct sound amplification, making it an excellent choice for your profession.
Pros
Superior sound quality for accurate diagnosis
Comfortable and easy to use
Highly versatile for adult and pediatric patients
Cons
A little on the heavier side
Expensive but worth the investment
Rainbow finish may wear off over time
As a medical professional, I was amazed by the sound quality of the Littmann Cardiology IV Diagnostic Stethoscope.
The ergonomic design and soft-sealing ear tips ensure optimal comfort during long shifts.
At the same time, the tunable, dual-sided chest piece offers excellent sound occlusion and flexibility for both adult and pediatric patients.
I recently used this stethoscope in an ICU setting and found it invaluable for accurately diagnosing and monitoring patients' conditions.
The superior sound quality allowed me to clearly hear even the faintest murmurs and lung sounds.
Thanks to its versatility and sensitive acoustics, this stethoscope performed brilliantly in critical care and challenging environments.
While the price point may be steep, investing in the 3M Littmann Cardiology IV Diagnostic Stethoscope is well worth it for medical professionals dealing with patients in critical conditions, especially for nurses with hearing difficulties.
4. ADC – 600ST ADSCOPE 600 Cardiology Stethoscope
The ADC Adscope 600 Cardiology Stethoscope is excellent for nurses with hearing difficulties, providing impressive acoustics and comfort.
Pros
Outstanding acoustic performance with AFD technology
Comfortable and durable design
Lifetime warranty and free parts forever
Cons
A bit heavy at 15.2 ounces
Not eligible for international shipping
May require some practice for optimal use
I recently tried the ADC – 600ST ADSCOPE 600 Cardiology Stethoscope for myself, and it has truly impressed me.
The adjustable frequency design (AFD) technology delivers incredible acoustics, making detecting low and high frequencies much easier.
Nurses who are hard of hearing will find this feature invaluable, as it enhances the clarity of sounds like never before.
The ergonomic design of the chest piece, made from surgical stainless steel, provides both durability and comfort during extended use.
The dual-channel phthalate-free tubing and Adsoft Plus silicone ear tips offer excellent wearing comfort and acoustic seal, ensuring high-quality sound transmission to the ears.
Its tactical all-black color adds a professional touch while being easy to clean and maintain.
5. 3M Littmann Cardiology IV Stethoscope
The 3M Littmann Cardiology IV Stethoscope is a must-have for nurses hard of hearing, providing enhanced sound and durability for improved patient care.
Pros:
Exceptional sound quality to perceive subtle changes in patient status
Ergonomic design and comfortable fit for extended use
Compatibile with adult and pediatric patients
Cons:
Heavier than other models
Higher cost in comparison to other stethoscopes
Color availability may be limited
I recently used the 3M Littmann Cardiology IV Stethoscope and was impressed by its performance.
Specifically, its ability to pick up faint sounds like aortic stenosis and S3 gallop murmurs sets it apart from its competitors.
The enhanced sound quality allows me and other nurses to confidently diagnose and make decisions.
Its ergonomic construction, large chestpiece, and soft-sealing eartips contribute to a comfortable experience while using the stethoscope.
Although the tool is slightly heavier than other models, it makes up for it with its durability and versatility.
Buying Guide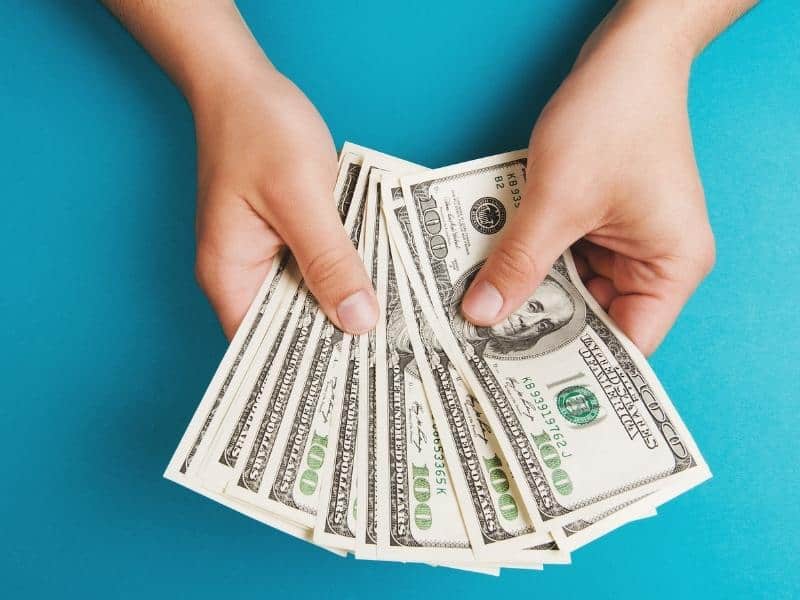 Stethoscopes are essential for medical professionals, including nurses, to listen to a patient's heart, lungs, and other sounds.
They come in various types and forms, each designed to cater to specific user needs.
Finding a suitable stethoscope is crucial for nurses with hearing impairment as it directly affects their performance and patient care quality.
With advances in technology, stethoscopes are now available that cater to those who are hard of hearing.
These stethoscopes often feature amplification, noise reduction, and customizable frequency settings, enabling nurses with hearing difficulties in performing their tasks efficiently and accurately.
When choosing a stethoscope for hard-of-hearing nurses, it's essential to consider factors such as sound amplification, noise filtering, customizability, durability, and comfort.
These features ensure a seamless experience, enabling medical professionals to focus on providing the best possible care to their patients.
Key Features to Consider When Choosing a Stethoscope
Acoustic Quality
The importance of sound clarity: A stethoscope's primary function is to transmit clear and accurate sounds from the patient's body.
High-quality acoustics can help you detect and diagnose various conditions more effectively.
The influence of chestpiece and tubing materials: The materials used in the chest piece and tubing can significantly affect a stethoscope's acoustic performance.
Stainless steel and other dense metals generally offer better sound conduction, while thicker and denser tubing helps reduce sound loss.
Durability and Construction
Stainless steel vs. lightweight materials: The material used for the stethoscope's chestpiece and headset impacts its durability and weight.
While stainless steel is known for its durability, it can be heavier than other materials like aluminum or titanium.
Choosing a lightweight material can reduce fatigue during extended use.
Single- vs. double-lumen tubing: Stethoscopes come with either single or double-lumen tubing.
Double-lumen tubing is designed to minimize sound interference, leading to better acoustic performance. However, single-lumen tubes may be more budget-friendly.
Comfort and Ergonomics
Earpiece materials and design: Comfortable earpieces are essential for long shifts and continuous use.
Soft, silicone-based ear tips are recommended for a snug, comfortable fit that helps create an excellent acoustic seal.
Adjustable tension in the headset: Look for stethoscopes with adjustable headsets, which allow you to control the tension between the earpieces.
This feature ensures a comfortable fit and minimizes pressure on the ears.
Design and Functionality
Single-head vs. double-head stethoscopes
A single-head stethoscope only has a diaphragm, while a double-head stethoscope features a diaphragm and a bell. Double-head stethoscopes are more versatile, allowing you to listen to a broader range of frequencies.
Electronic vs. analog stethoscopes
Electronic stethoscopes amplify sounds, making detecting faint heart or lung sounds easier. However, they are usually more expensive than traditional analog stethoscopes.
Specialty stethoscopes
Some stethoscopes are designed for specific fields, such as cardiology, pediatrics, or teaching. Consider a specialty stethoscope if it aligns with your area of practice.
Setting a Budget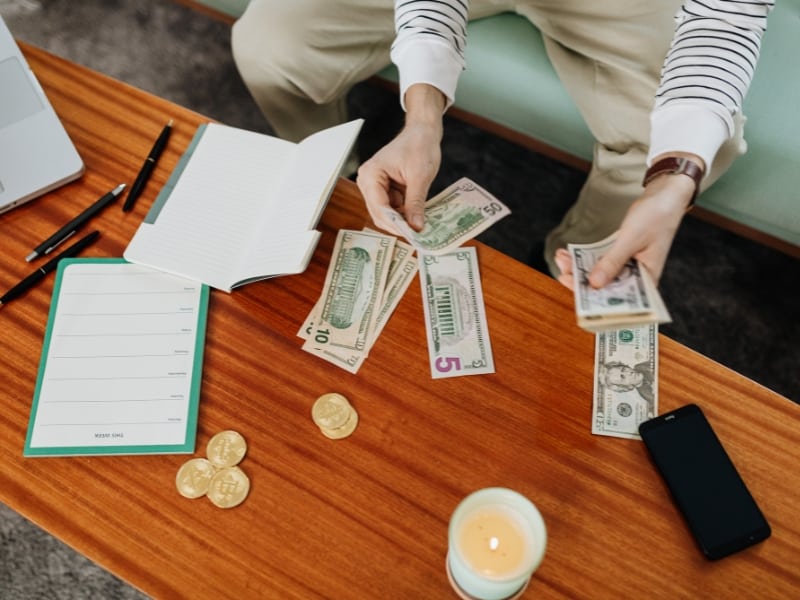 Determine a Price Range
Entry-level vs. high-end models
Stethoscopes come in a wide range of prices, from budget-friendly options to premium models. While more expensive stethoscopes usually offer better performance and durability, entry-level stethoscopes can still be suitable for many medical professionals.
The correlation between price and quality
Balancing affordability and quality is essential. Consider your specific needs and the features that matter most to you to find a stethoscope that offers the best value for your budget.
Consider the Cost of Ownership
Maintenance and replacement parts
Factor in the cost of maintaining your stethoscopes, such as replacing worn-out ear tips or cracked tubing.
Some manufacturers offer replacement parts at a lower cost, saving you money in the long run.
Warranty coverage and customer support
A good warranty can provide peace of mind and protect your investment.
Look for stethoscopes with a comprehensive warranty that covers defects in materials and workmanship.
Additionally, consider the manufacturer's reputation for customer support in case you encounter any issues with your stethoscope.
This is why I recommend going with the big manufacturers instead of the random ones nobody has heard of on Amazon.
Key Takeaways
Choosing the perfect stethoscope is critical for any nurse who's hard at hearing.
By carefully considering the key features and setting a realistic budget, you can find a stethoscope that meets your specific needs and enhances your ability to provide excellent patient care.
Remember, investing in a high-quality stethoscope is an investment in your career, so take the time to make an informed decision that will serve you well for years.
Have You Read These Yet?